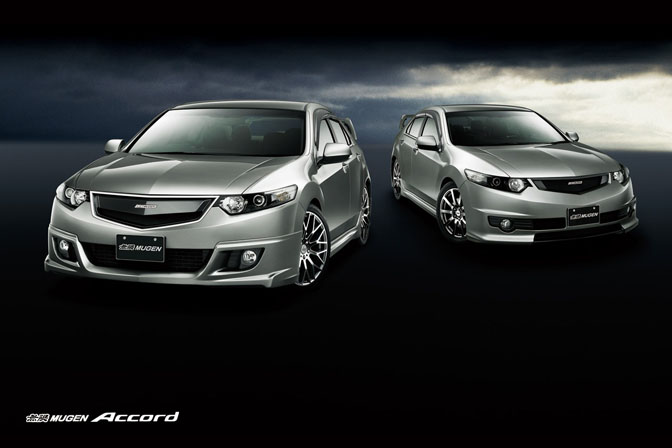 It seems that whenever Honda introduces a new model, Mugen follows immediately after with its own line of tuning parts for it. The latest car to get the Mugen touch is the new Honda Accord. Of course this isn't the same Accord that is sold in North America, but more compact JDM version which is also known as the Acura TSX. As with Mugen's other tuned cars, the Accord combines exterior parts and a small boost in performance, all with OEM quality and warranty.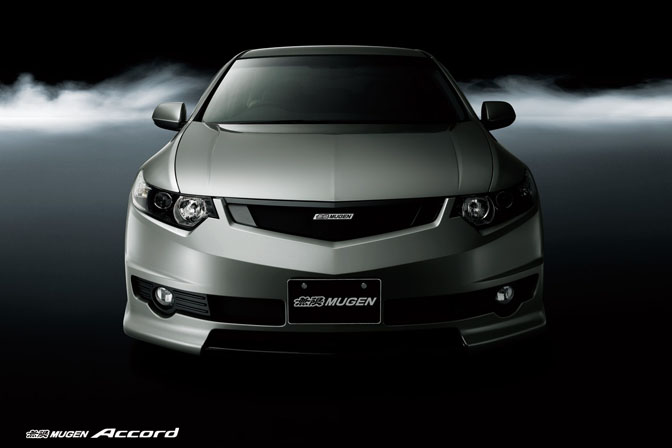 In the front, the Mugen Accord gets either a redesigned front bumper or an add-on spoiler to the normal bumper, and a special Mugen grille.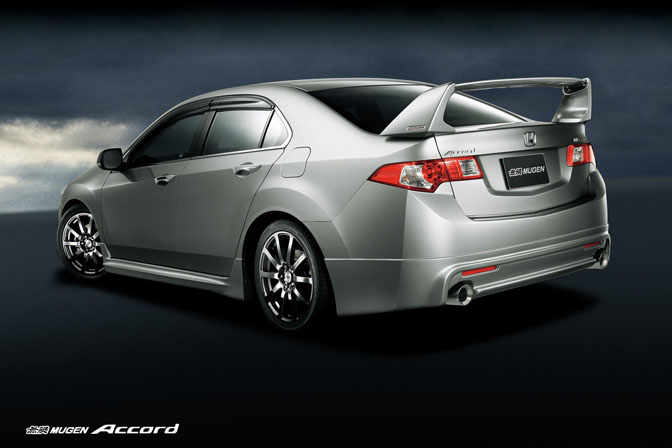 From the rear, the car looks a little similar to the FD2 Civic Type R. The side skirts, rear bumper spoiler, and that large rear wing are all part of the Mugen package. Various wheels are available in both 18" and 19" sizes.
As usual, performance upgrades include a Mugen exhaust system, suspension kit, and upgraded brake pads and rotors.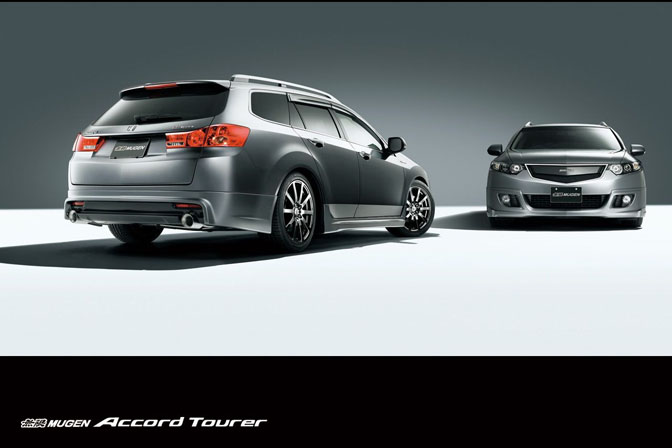 The Mugen parts are also available for the wagon version of the new Accord which known as the Tourer. The previous generation Accord/TSX also had a wagon version in the Japan market, but I think the new car looks much better in wagon form than the old one. Honda should consider importing this one to the states.
Just another addition to Mugen's huge line up.
-Mike Garrett