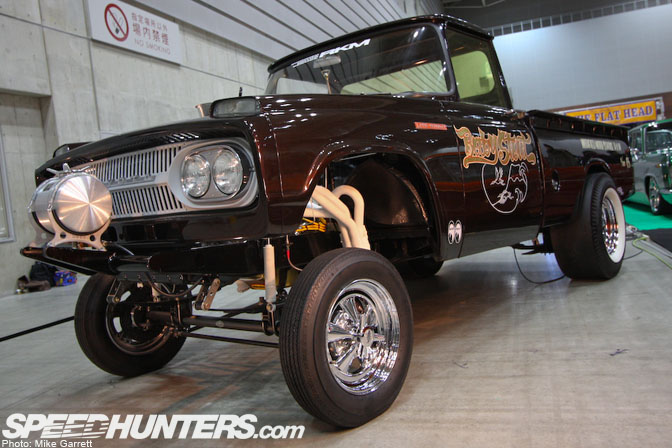 I have a lot of work ahead of me with all my Rev Speed Time Attack photos to sort through, but before that I wanted to post up some photos from last weekend's Yokohama Hot Rod and Custom Car Show. The machine in this photo here was my personal favorite of the entire show. It's a V8-powered gasser built out of a vintage Toyota Stout pick up truck. It has all the typical gasser features like a dropped straight axle in the front and headers protruding through the fenders. This thing should be cool enough to make even the staunchest Japanese car purist appreciate an American V8-powered Toyota.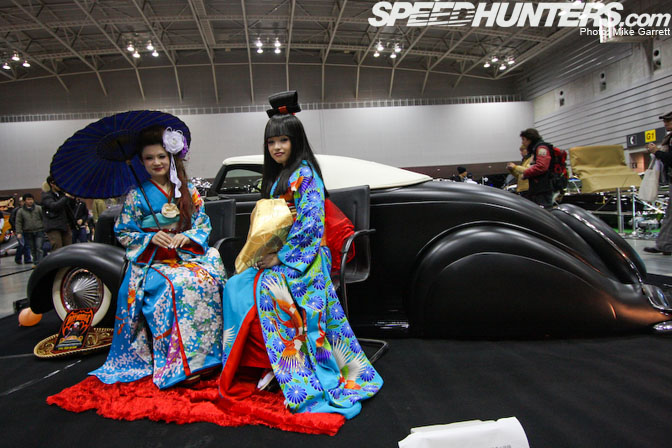 Traditional American custom cars meet traditional Japanese culture. Only at the Yokohama Hot Rod and Custom Car Show!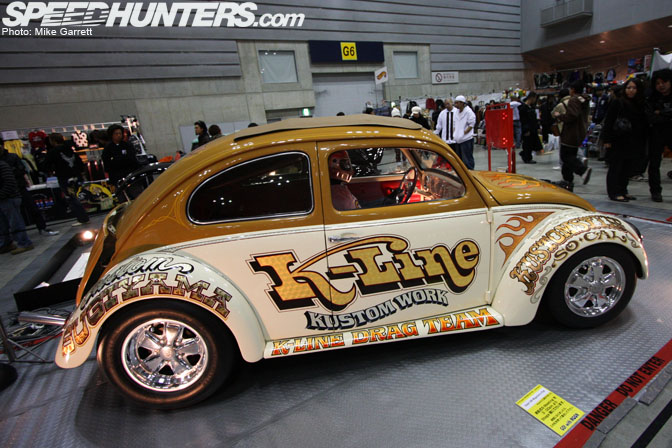 K-Line displayed their VW rag top drag car complete with period style graphics and polished Porsche alloy wheels. Besides this car, K-Line also has a rad looking VW panel bus that I saw at the Street VW's gathering in Tokyo last spring.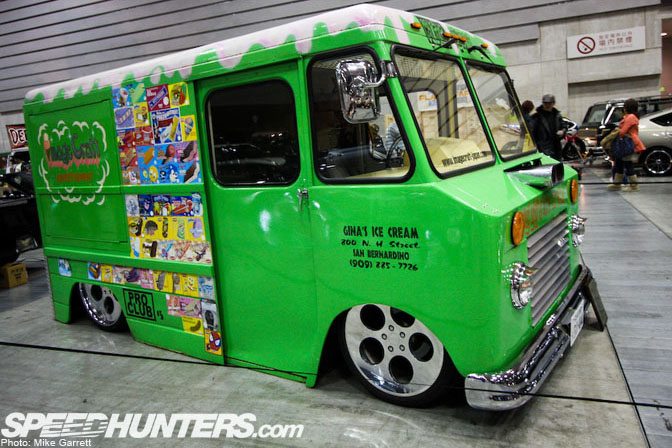 If I am not mistaken, I remember seeing photos a slammed ice cream truck like this one somewhere in the US. This particular truck was brought to the show by Image Craft, a  Nara-based company that specializes in custom air suspension.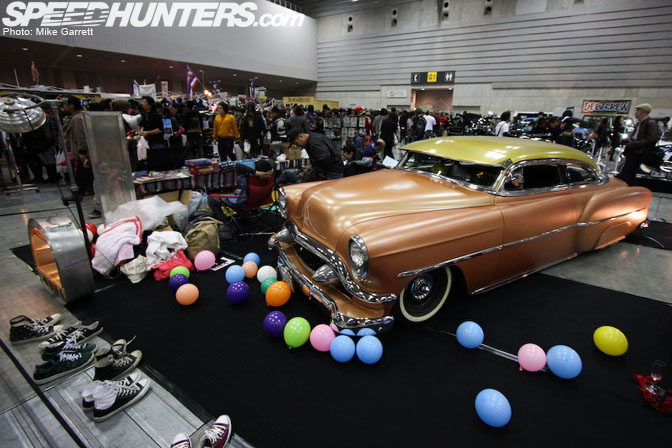 Here's a view of one of the club displays. Hmmm…I wonder what the member's shoe of choice is?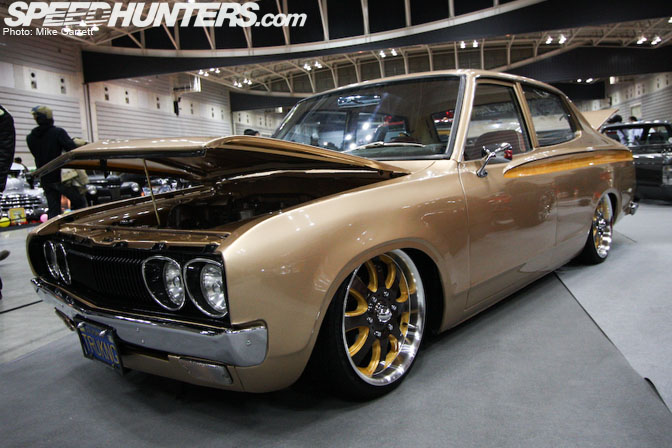 What kind of car is this? It's not actually a car, but a rare Datsun 620 Double based on the 620 pick up. The front end is identical to the standard 620 truck, but the rear is much more car like and it even has a back seat. This particular one was recently featured on the cover of Custom Car Magazine here in Japan.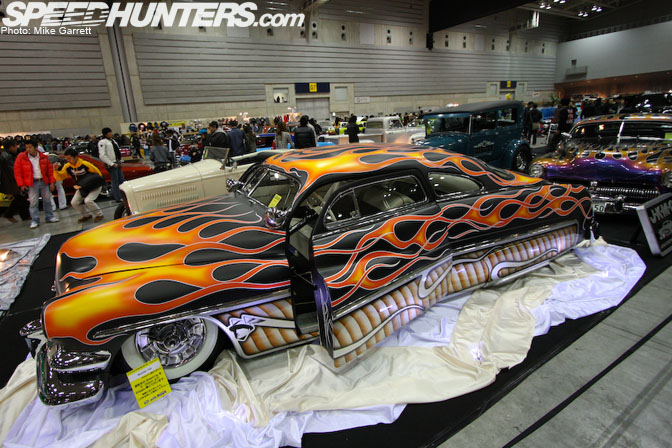 Pure art right here. I don't even want to think about how much it costs to have a paintjob like this.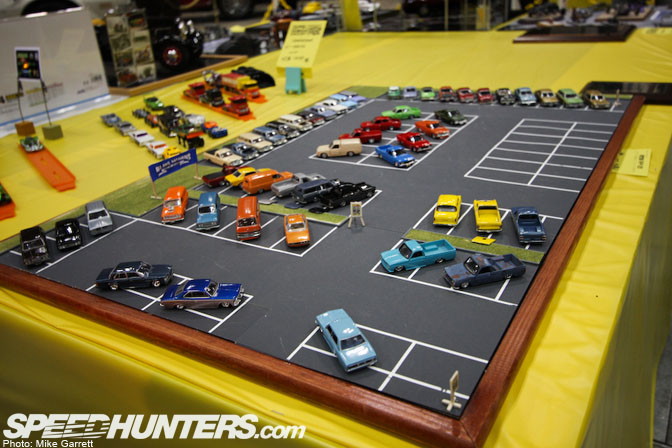 Those that weren't able to attend the Mooneyes All Odds Nationals in Odaiba this fall could experience that show in miniature form. Even though these cars were only 1/64 scale, the detail was incredible. Each of them also appears to be an exact replica of actual cars from the show. Cool.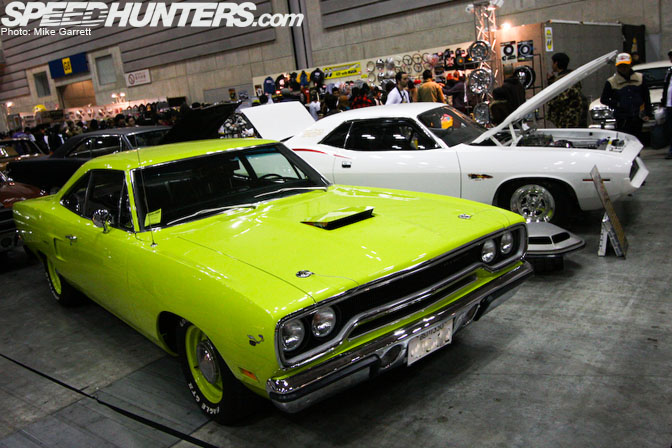 High end Muscle Cars are very desirable in Japan and Mopars in particular have a big following here. There were a number of both stock and modified Mopar Muscle Cars at the show. Man, that '70 Plymouth Road Runner is pretty…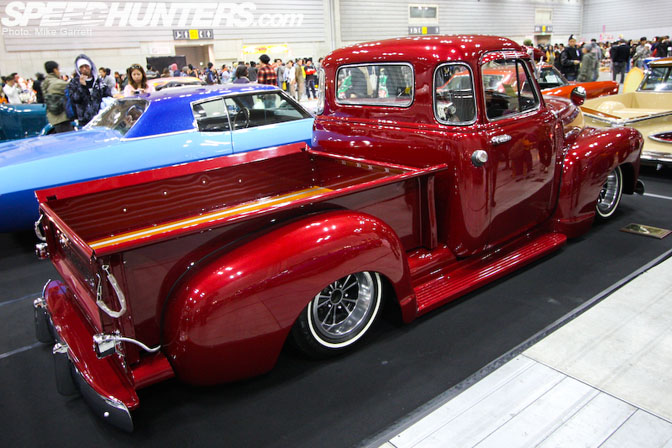 I love this slammed pickup. Anyone know what type of these wheels are? I know a little about vintage wheels, but I can't identify these ones.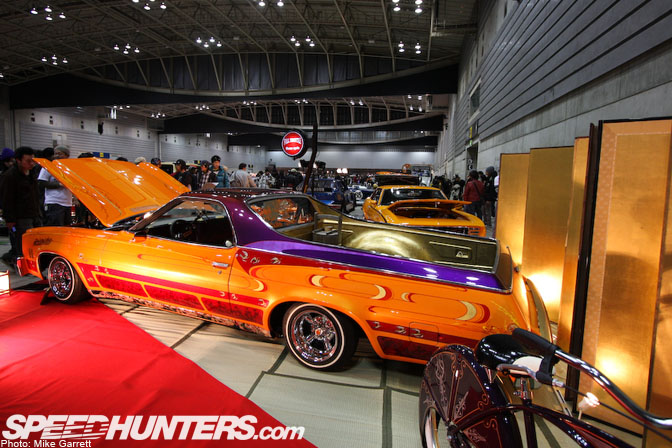 Some more high quality paintwork on this El Camino lowrider.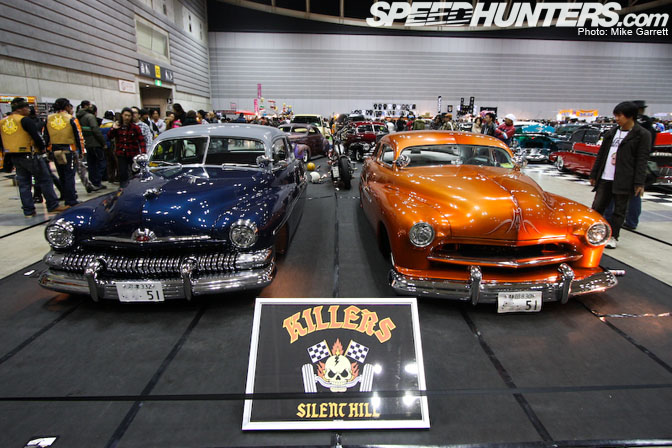 Looking at these "lead sleds", I couldn't help but draw comparisons to contemporary VIP sedans. They are both big, low, not particularly fast, and built to look cool above all else. I suppose the main difference is that VIP is all about filling the fenders with big, aggressive wheels while these cars tuck them under their fender skirts.
That's all for now as I have to work on more Rev Speed coverage for you guys. Let me know if you want to see more from Yokohama and I'll try to find some time to post it.
-Mike Garrett