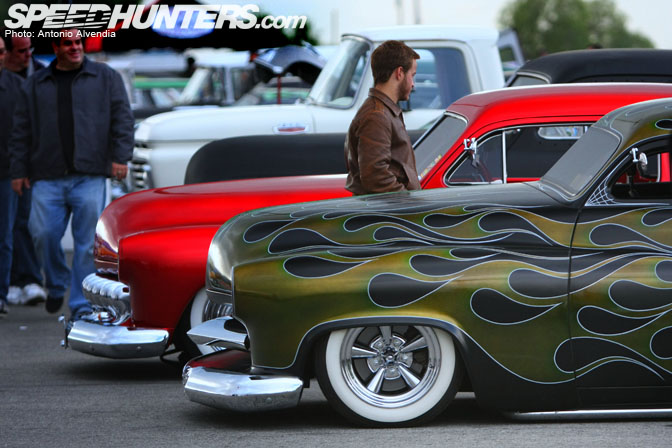 More car photos from the Mooneyes Irwindale Show… I like the colorways on this black and olive green metallic custom up front. Like I mentioned before, I'm not a fan of flames, but this car attracted me because of the non-traditional colors and the cleanliness of the whole thing. I can appreciate the hard work and planning that went into this car, even though it may not necessarily be my style. Notice the spiderweb pinstriping by the window and the top mounted mirrors… cool!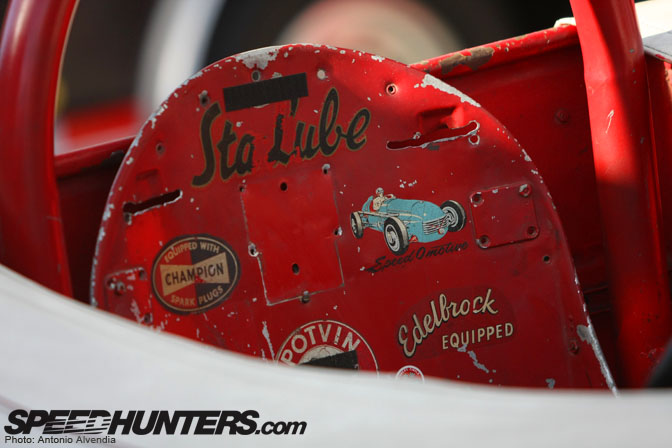 Now THIS is totally my style. I was so happy to see this old school flat metal seat in this vintage dragster… it was weathered with a bunch of old school stickers on it. If anyone has seen my Pelican case that I use to carry my lenses around, you're know this is totally my style right here. Very cool!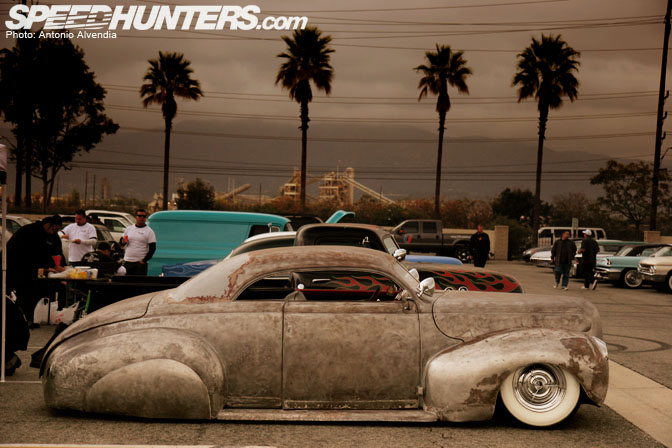 Full view of the lead sled I profiled in my first post! Now that's patina. With clean wheels. Super gangster.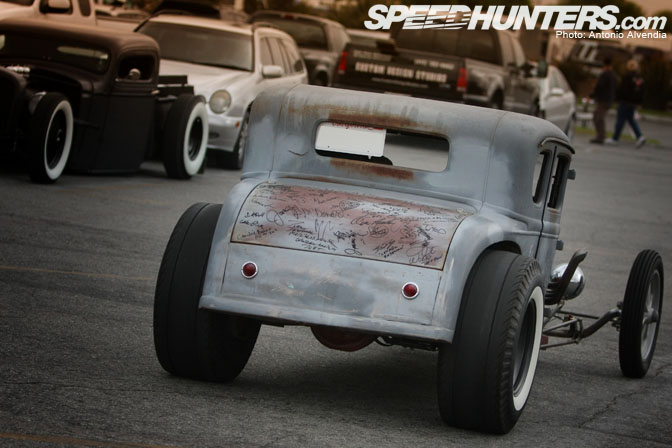 I like the signatures all over the trunk of this car. Again, this is something from hot rod style that I definitely appreciate. I also like it when old race cars have signatures of the car's builders or the team's autographs on a portion of the car. This adds a lot of character to the car! Love it.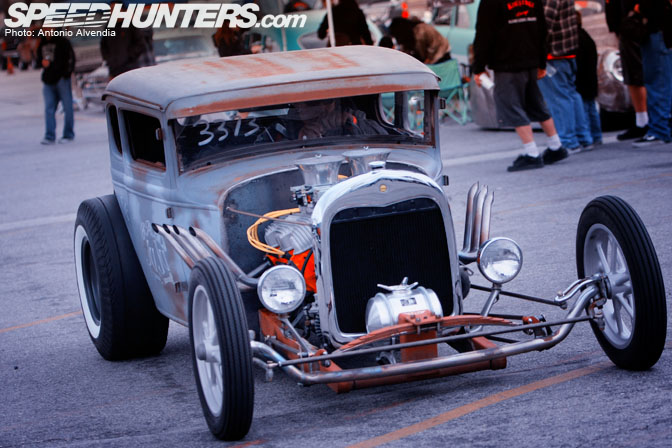 Here's the front of the car… apparently Rod took a photo of this same car in his previous story about the California Hot Rod Reunion in Bakersfield.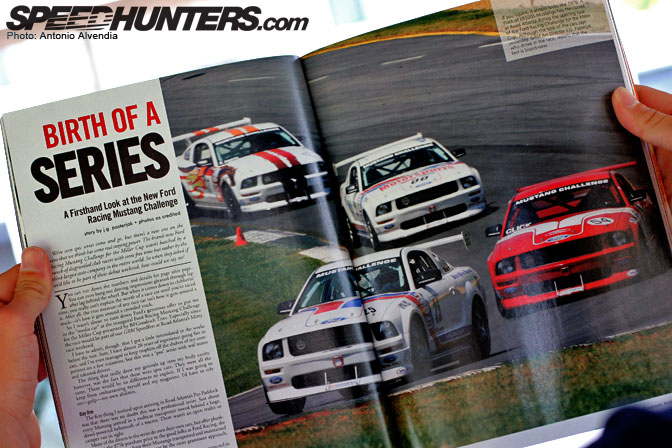 Wow, look at that suicide door! I'm guessing it was custom made, from the looks of it. I like that diamond stitched vinyl design on the seats.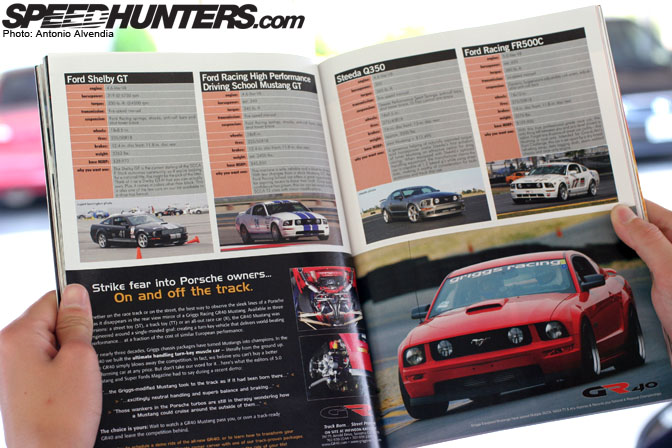 This interior has some style! Dig it.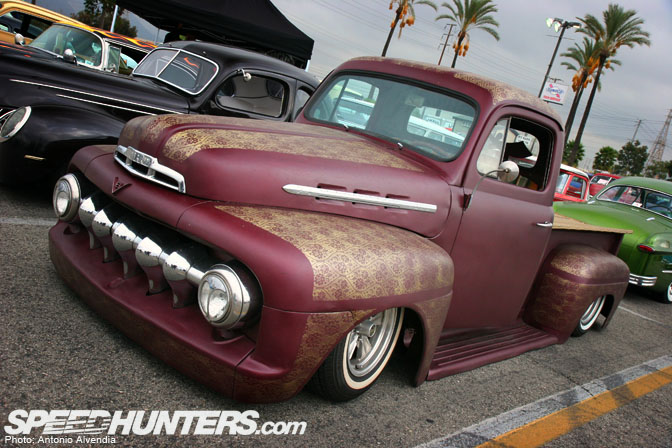 I might not necessarily be a fan of this truck per se, but I can totally appreciate the stencilwork that went into the paint!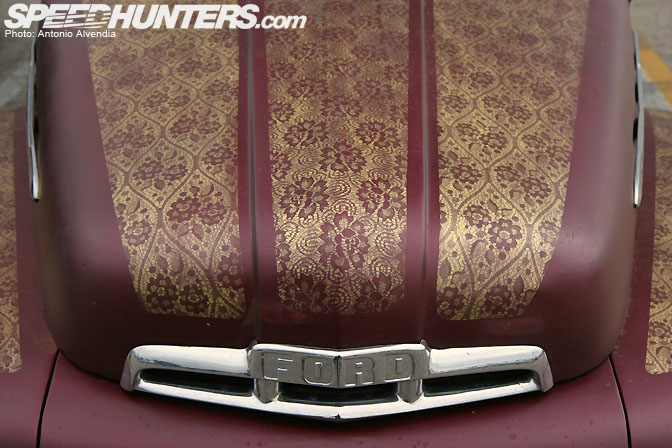 Look at the closer view… it looks dope!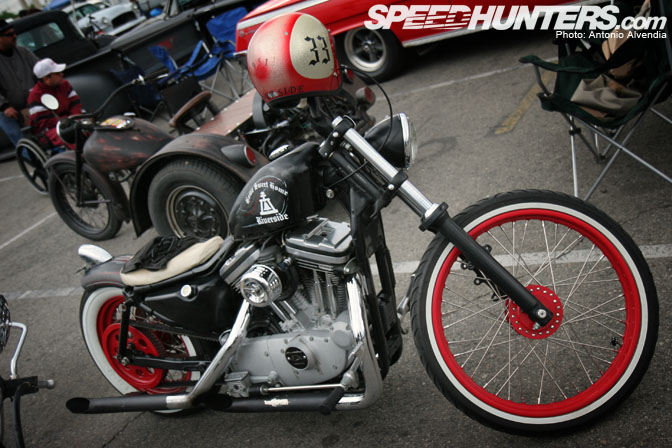 I know we don't normally profile motorcycles on Speedhunters, nor do I think we will see much of them in the future… I'm not really into bikes at all, but I thought this particular one had so much damn style, I had to show it. I like the red wheels and whitewalls, the exhaust pipes, the old school rear fender, and the lettering on the tank and helmet… the owner of this motorcycle is representing Riverside pretty hard. The super cool looking vintage gold glitter (gulch?) helmet says 951 Riverside, and his gas tank says "Home Sweet Home."I don't know what's so sweet about Riverside, but I'll give the owner of this bike props for having style anyway.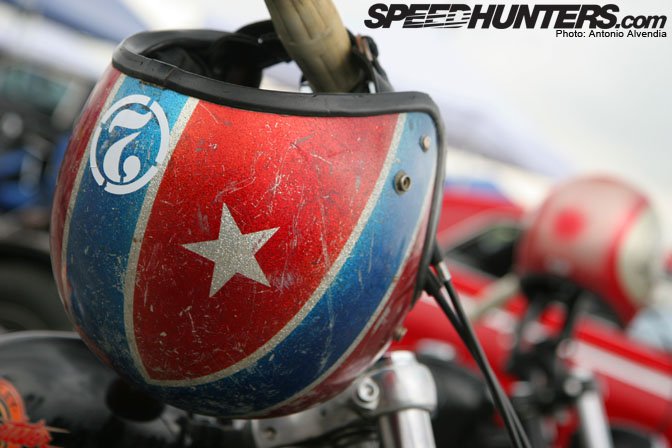 Cool.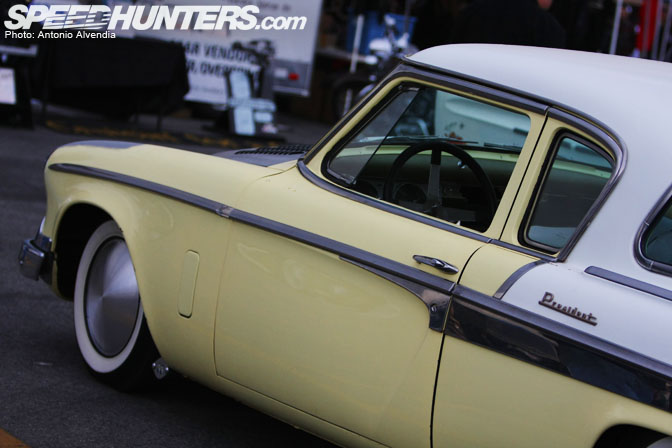 This car's emblem says President. (But it's not a Nissan!) What kind of car is it? Chrysler? I think it looks kinda cool. I'd like it more if the hubcap and wheel came out closer to the fender. I'm not suggesting deep offset style wheels, but damn, that thing is sitting pretty far in… maybe wider wheels with the Moon Disc reattached?
-Antonio Alvendia