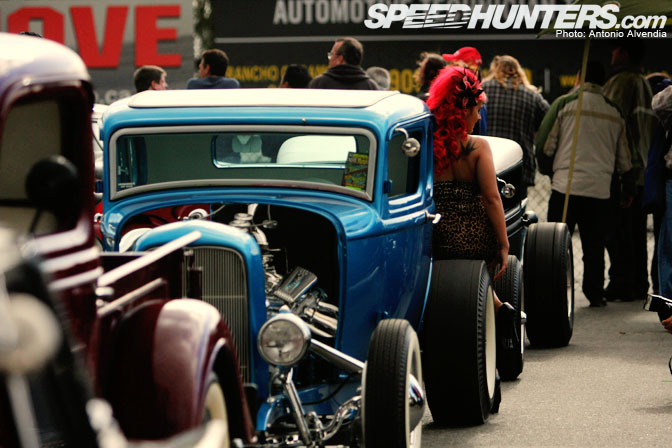 More retro/pinup girl scenes from the Mooneyes Show… I like these selections better than the last. This selection of photos is more natural I suppose; these are pics of some of the "normal girls" who dressed up to go to the show with their boyfriends, etc… I prefer these types of girls (er, natural looking girls, not necessarily girls with bfs, haha) rather than girls who obviously got dolled up to win the pinup contest.
Up top is a girl sitting on the rear tire of a hotrod! Cool, perfect for a photo! Until the driver does a burnout, hehe.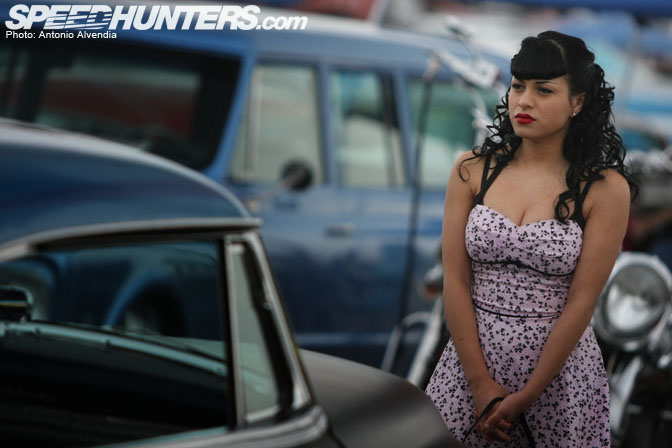 This girl was just waiting for her man while he was taking pics of a car… She might have noticed me shooting a photo, because she kinda squeezed her elbows closer together in order to make me notice the perkiness of her… personality.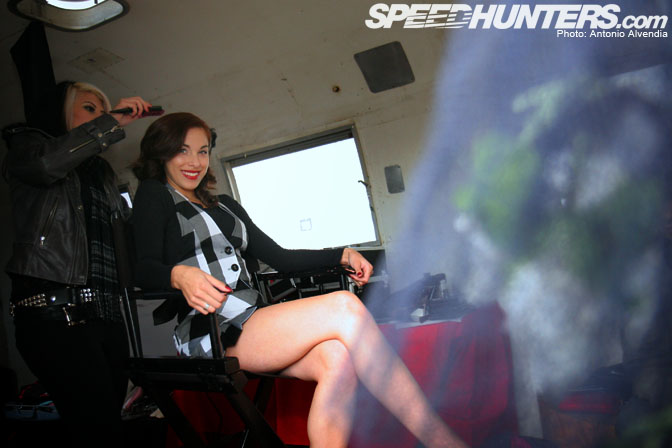 This vintage Airstream trailer was dope!!! Super polished aluminum style on the outside, but it looked just plain jane on the inside, kinda like the inside of a vintage airplane. I think it would be awesome to fix up an Airstream trailer, and paint it some cool color inside, with cool looking carpet… sort of like what you might envision Austin Powers' private plane to be. Damn, that would be super cool! While she was getting her hair done, this girl was nice enough to smile at me as I pointed my camera in her direction. I wonder why she wasn't in the pinup girl competition; wouldn't you guys say she's cuter than most?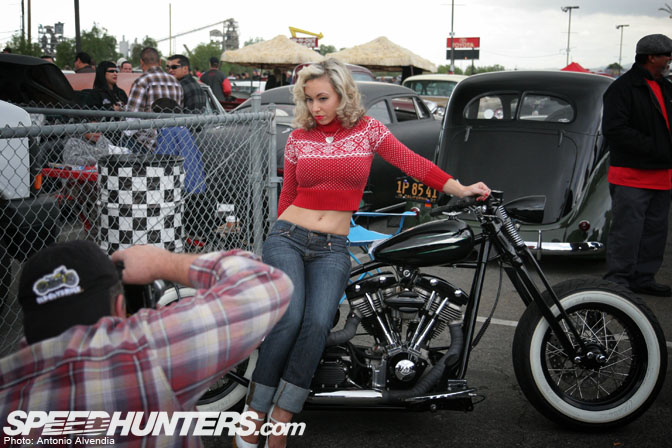 Look at all the cool cars in the background! That's a pretty cool bike too. I think people should fix up Ruckuses (Rucki?) in this style. Oh, and BTW, I'm down with the frame, but not feelin the grill quite so much, if you know what I'm sayin.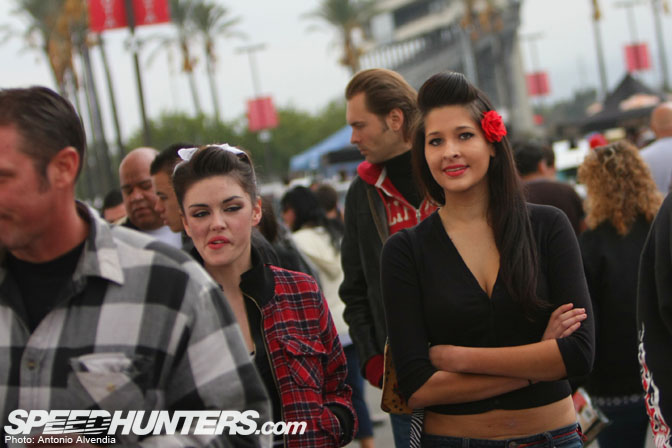 I thought these girls, who were just wandering around the show with some older guys, were pretty cute! Unfortunately, my camera captured a yuckmouthed look on one of the girls as I captured a quick snap as they walked through the dense crowd. If I see them again, I should ask them to stop and pose while I'm getting their contact info.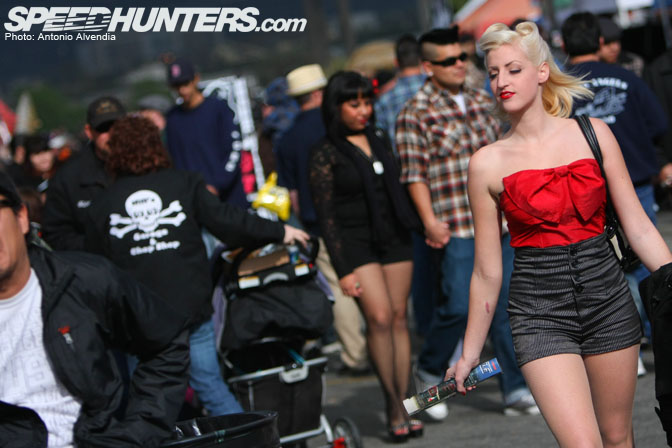 I bet she gets sunburned pretty easily.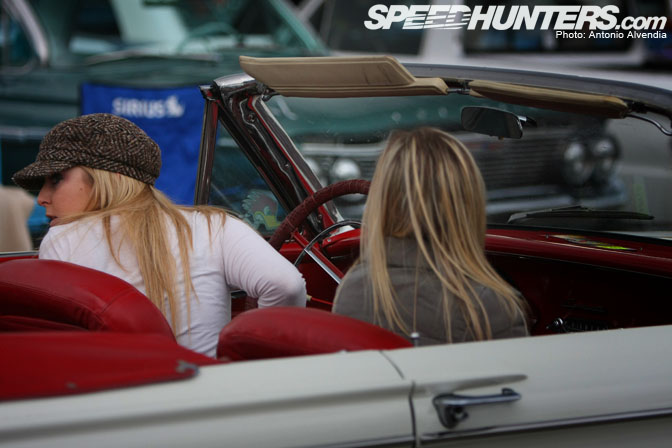 These two chicks rolled up to the parking lot in this cool convertible (don't know what kind of car it was), which I thought was real cool! I'm sure a lot of guys would dig seeing two females rolling in a big old school domestic convertible, white exterior with red interior and a Clay Smith Cams sticker! What do you guys think? (I think she should have reupholstered her sunvisors when she redid the interior, but nobody asked me).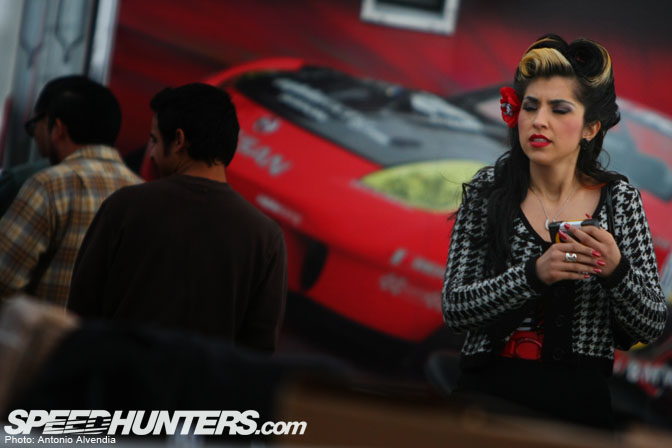 They tried to send her back to rehab, but she said "No, no no…"
That's about it for me today, gotta finish packing my bags cause I'm heading to Reno Nevada (Not Rhino Furtada or Emo Pinata) in a few! Peace out kids!
-Antonio Alvendia