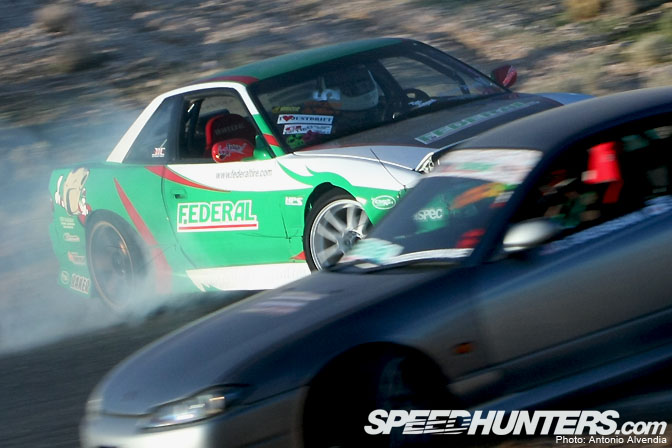 This past weekend was a pretty busy one in Southern California. I had my hands full with the 370Z; driving it all over the LA area for photo shoots, and driving it on track at Streets of Willow to test out its high speed capabilities. However, Streets of Willow wasn't the only busy course at Willow Springs International Raceway. Up at the track's Budweiser Balcony and at Horse Thief Mile, there was another cool event happening – the Ziptied.com/JustDrift All Star Bash 5. (Better known as AllStarBash V according to our boy B Harte)
Since I was driving the whole time, I only had small pockets of time to sneak up to the balcony and to Horse Thief Mile to shoot pics. Even though I wasn't out there shooting all day long, I think the selection of photos published here gives you an idea of what I was like to be there.
I'll keep this short and sweet… just check out the photos, enjoy!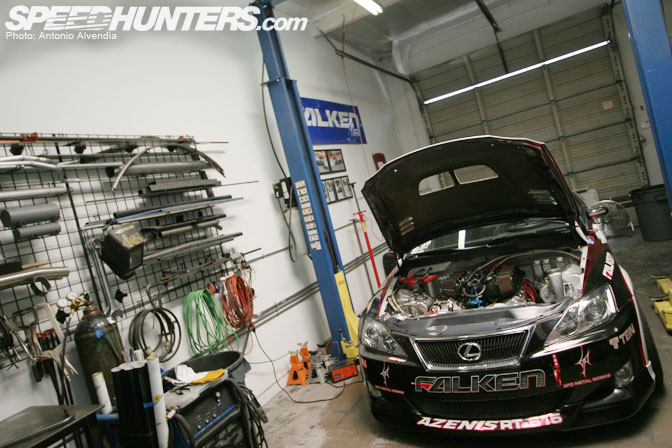 Look how low this S13 is, as it accelerates up the course! Even though the grill and headlight are missing, I think the car looks great, because of the deep outer lips and the HID headlight!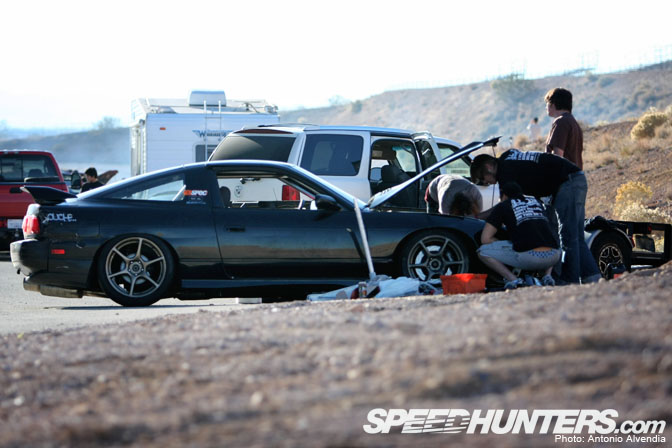 All Star Bash isn't just about drifting – it's about fixing your car in the pits when things break. Just like their All Star Bash 4 shirts imply, "they spent 8 million dollars on this ____."  Hit up Logan at Aspec Products if you want to be down, and represent ASB by wearing one of these shirts.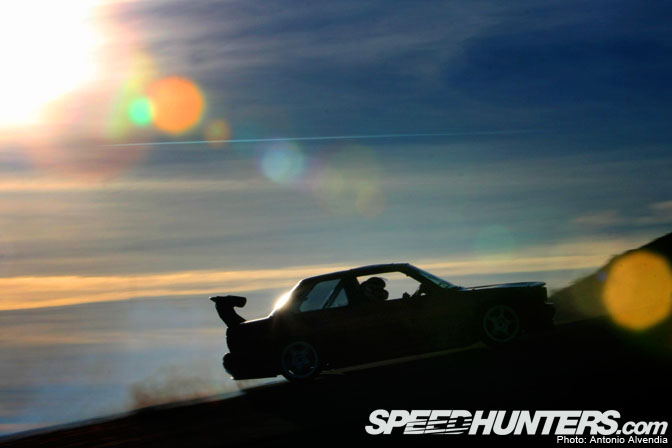 The cars ascending up the hill at HTM looked pretty spectacular as the sun behind them started setting.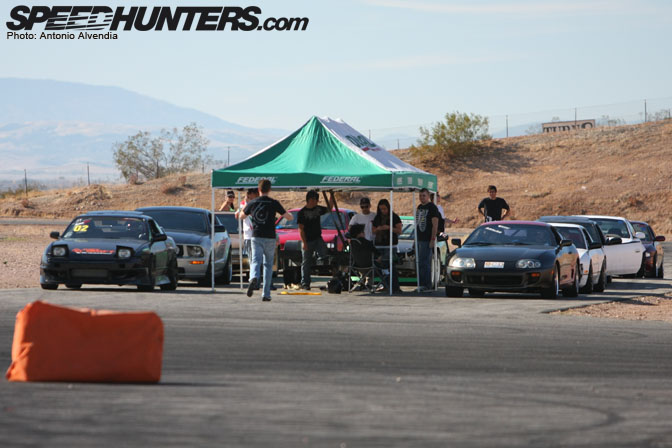 Here's the car lineup at the balcony!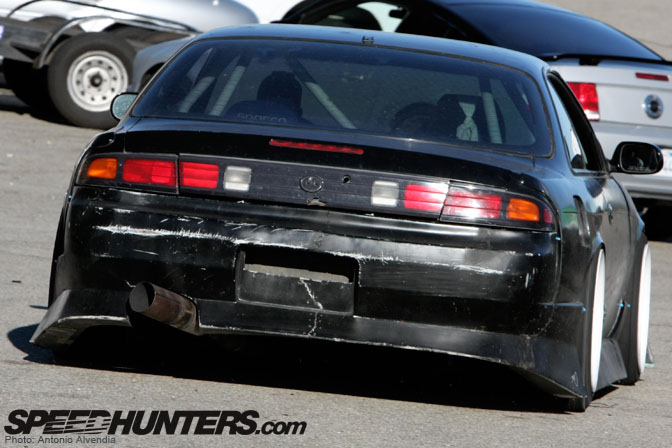 So rough and so mean.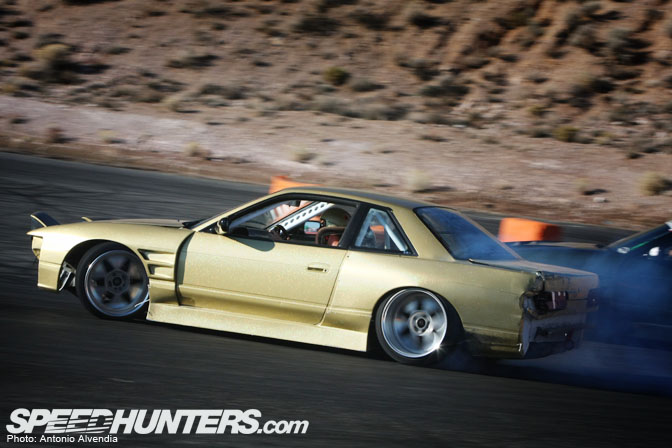 The goldmember S13 again, driven by San Diego's Tommy Roberts. Great wheels make the car look cool event without bumpers, don't you agree?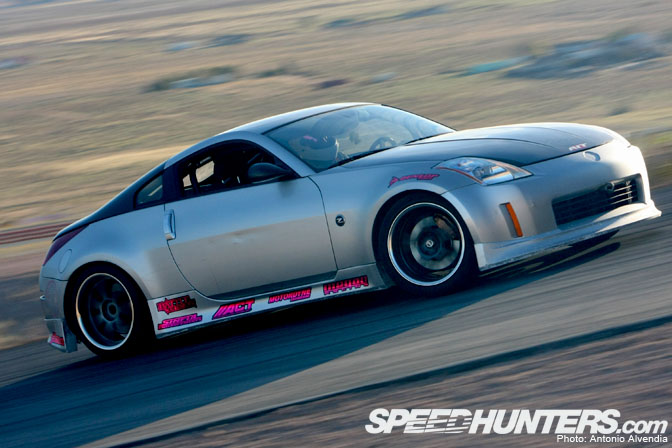 Here's a fellow AE86 friend, Cyrus Martinez , charging up the hill with his newly acquired Z33! I bet this car would be fun to drive!
-Antonio Alvendia