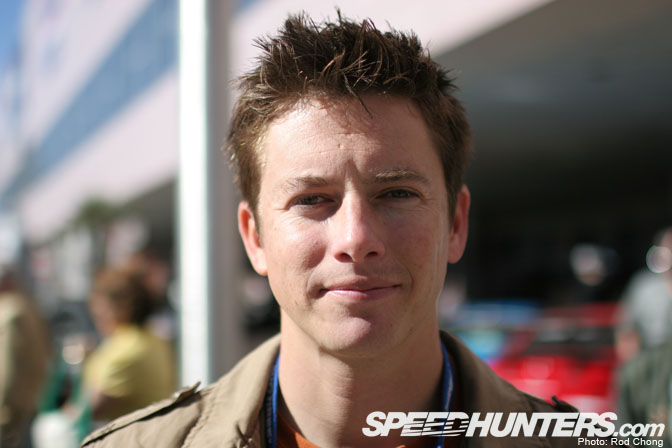 BREAKING NEWS, as I was about to publish the post button I see
that there are stories running around the 'Net to the effect that
Travis Pastrana has suffered an accident which will put him out of the
competition……….his replacement in Team USA is confirmed to to be Tanner
Foust, two time Formula Drift Champion and all round good
guy………..someone for the SpeedHunters crew to cheer on.
(I confirmed this with Tanner's manager just now -Rod)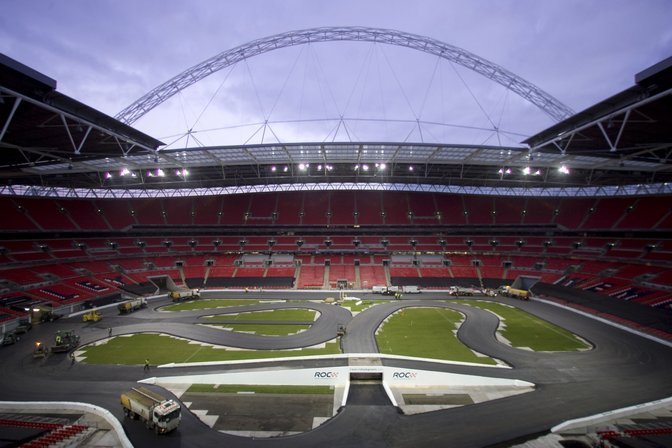 Final preparations are underway, the track is now complete and some of the stars had their first look at the arena yesterday.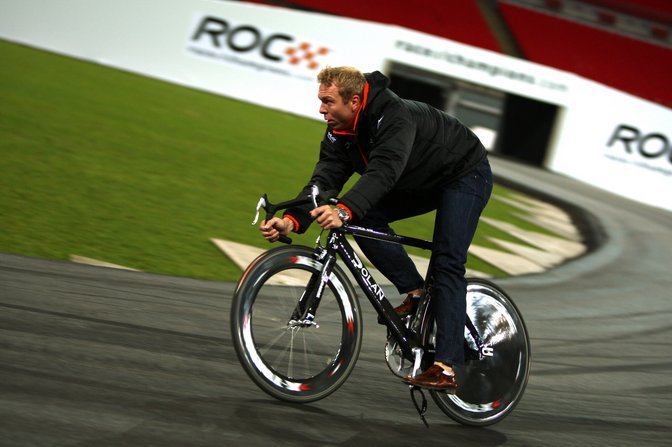 Olympic cycling hero, Chris Hoy had a run on his bike, no doubt trying to work out how he is going to beat Lewis Hamilton and the Mercedes Benz.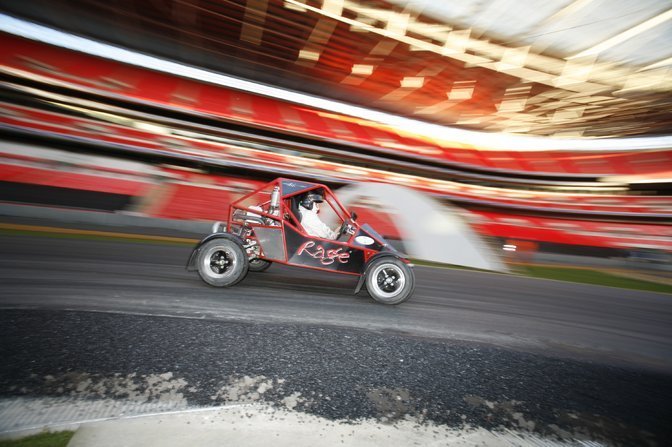 A different form of road rage………………….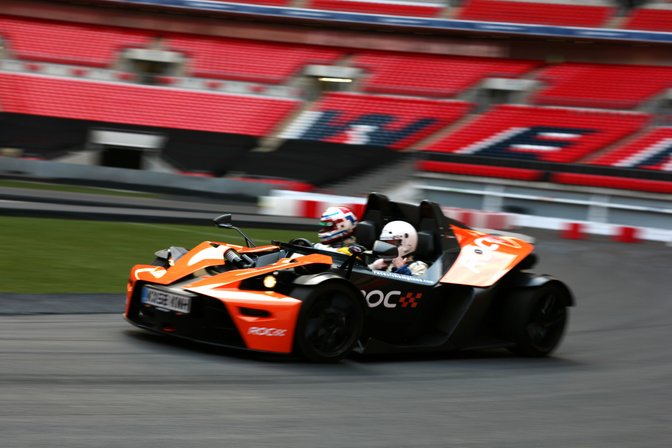 Latest driver to be signed up for Sunday's event is BTCC star Jason Plato, Here he puts the KTM X-Bow throught its paces.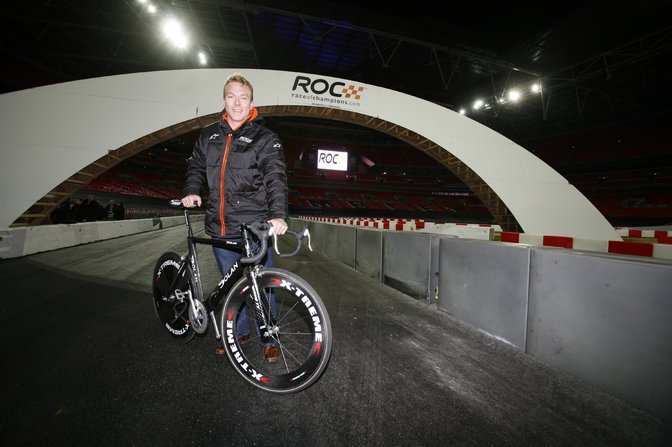 There were several comments posted after my preview wondering how you could follow this weekend's happening, well news reaches me that my old friends John Hindhaugh and Bruce Jones will be providing commentary for an exciting new development.
In association with Freecaster.TV – Radio Show Limited and RadioLeMans.com are delighted to be able to bring you live coverage of the Race of Champions.
For the first time the organisers have sanctioned a live video stream from Wembley Stadium so that an even bigger audience than ever can enjoy the star-studded event.
Make a date for Sunday 14th December for six hours of live action in sound and vision. The coverage will be anchored by Radio Le Mans regulars, Bruce Jones and John Hindhaugh but expect studio guests from all forms of motorsport.
The show starts at 13.50 GMT with British Olympic Cycling Triple Gold Medal winner, Chris Hoy, challenging a car driven by the 2008 FIA Formula One World Champion, Lewis Hamilton.
John Brooks, December 2008
MORE BREAKING NEWS….With Mark Webber injured a few weeks a go it has been decided to drop Team Australia from the Nations Cup. Instead a Race of Champions All-Star team will still feature Troy Bayliss and he will run with British F3 champion Jaime Alguersuari.