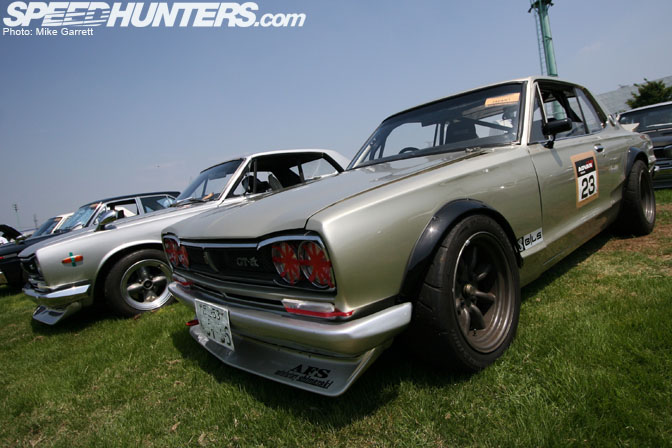 Over the course of the next month you are going to be bombarded with Nissan material from all corners of the globe, and seeing as how I'm based in Japan, I figured I'd do a quick little "tribute" of sorts to Nissans in their homeland. From the earliest models to the newest Fairlady Z and GT-R, fixed up Nissans are all over the place here. Whether you are talking about a circuit-tuned Nissan March compact car, a VIP Nissan President, a time attack GT-R, or a 180SX drift car, you can't drive five seconds without seeing a cool Nissan in Japan. Starting in the early '70s with cars like the Hakosuka Skyline (as seen above) and S30Z, Nissans have been a favorite among the car-infatuated Japanese.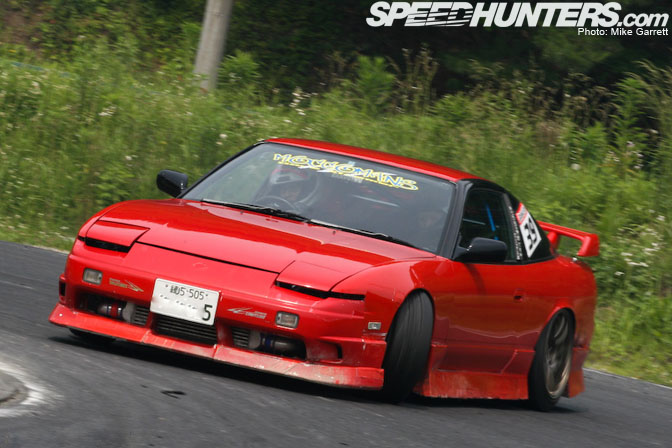 For the past 20 years, the Nissan S-chassis has been THE most commonly tuned car in Japan. Whether its drag racing, circuit, drift, or street, S13's, S14's, and S15's have nearly limitless potential and are still driven by everyone from the lowliest privateers to full works teams in both drift and grip racing. Expect to see all kinds of things about the Nissan S-chassis over the next few weeks.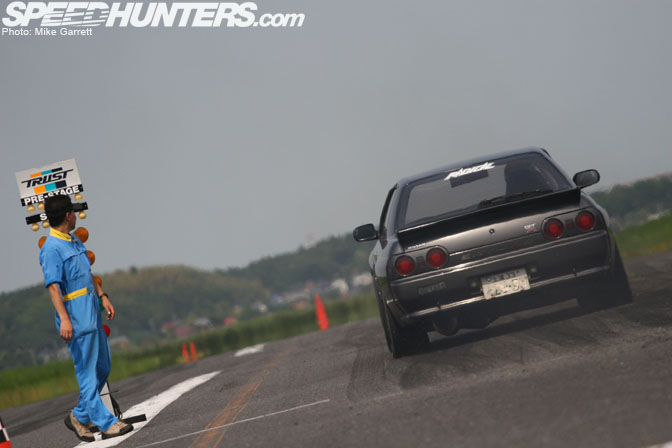 Right behind the S-chassis in popularity is Nissan's monster, the Skyline GT-R. Even the nearly 20-year old BNR32 GT-R's can still be seen at the circuit all the time laying the smack down on much newer cars. In my opinion the R32 styling is also the best to come out of the early '90s but I'll talk more about that later. There will be plenty of material about both the GT-R and non-GT-R Skylines throughout the month.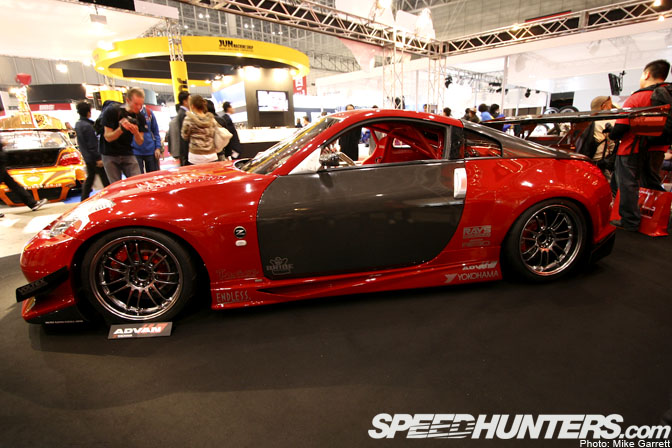 Since the early 2000's, the Z33 Fairlady and its VQ engine have been one of Japan's most popular tuning platforms. Whether its turbocharged, supercharged, or NA, or even swapped, Z33's have been tuned in every way you can think of and, there aren't many shops who haven't played around with the Z33. Things should be even more interesting after the leand and mean next gen 3.7L Fairlady Z hits the market early next year.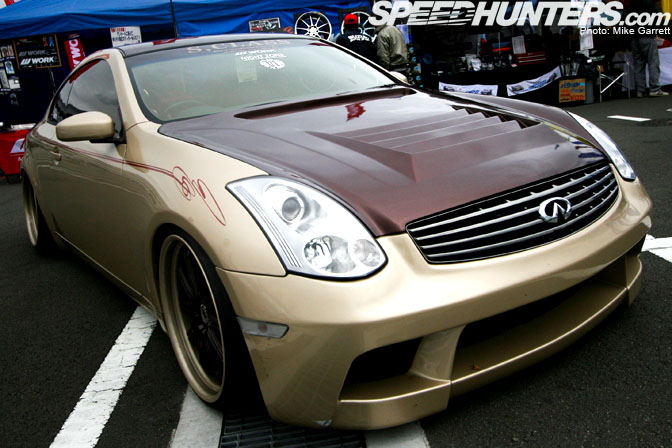 Then again it's not always about just going fast. Nissans are abundant in the VIP and "dress up" scenes in Japan. Big sedans like the President, Gloria, Cedric, Cima, and Fuga are all favorites of VIP-car builders and even the latest Nissan Skylines (Infiniti G35) get a lot love for those looking to get a little luxury with their performance. As expected, Nissan's compact cars and vans are also popular in their respective "scenes".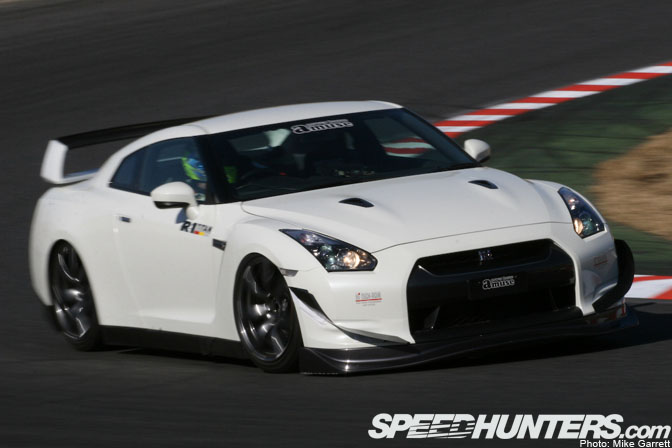 And lastly the new GT-R. This car has been on the market in Japan for about a year now, and within just a few months of its release tuners like the late Hideki Tanabe of Powerhouse Amuse had tweaked the new GT-R enough to knock three or four seconds off the already blazing lap times of the stock car. The new GT-R has also dominated in its first year of Super GT competition. The GT-R has already proven to be a world-beater and time will tell just how far tuners will be able to take it.
It's going to be a fun month!
-Mike Garrett