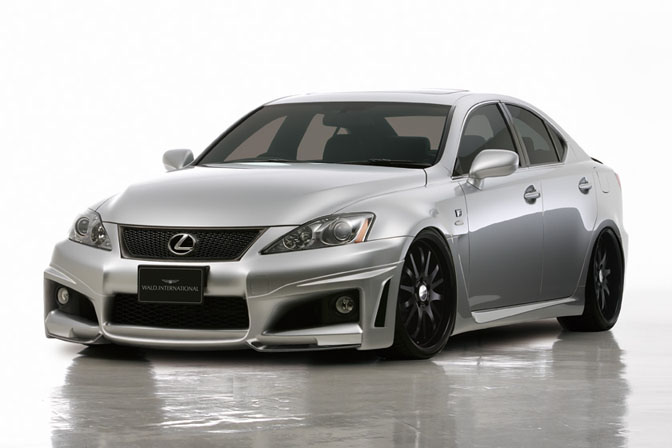 Tokyo Auto Salon 2008 was all about the GT-R, Evo, and Impreza, and though the Lexus IS-F was already on the market, it didn't have the big showing that those other cars did. It's looking like '09 show might be the time when we see what Japan's tuners are capable of with the IS-F. Wald International has recently shown their new IS-F aero package which is part of its Sports Line series. Like the Sports Line kit for the new GT-R, the IS-F version is quite aggressive in contrast to the rather subtle style of other Wald parts.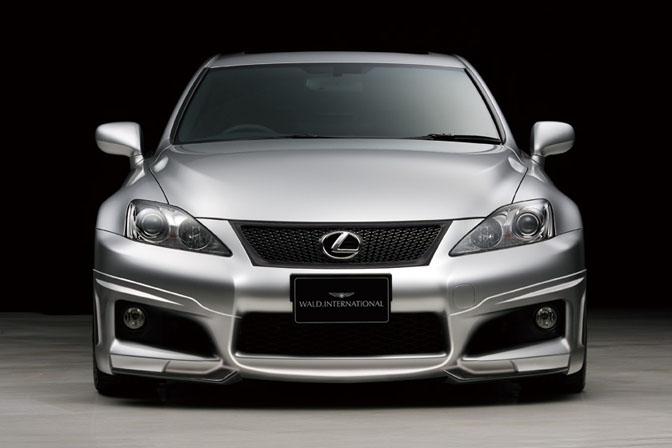 The front of the car carries the aggressive nature of the stock IS-F even further with a redesigned front fascia that has exotic car-like design elements. On a lot of cars this design would probably be a little too much, but it seems to work well on the IS-F.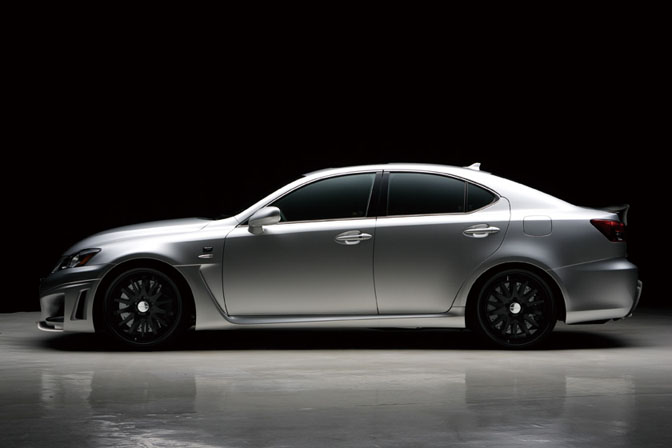 From the side profile it looks like not much has changed, though you can see the vents on the side of the front bumper here.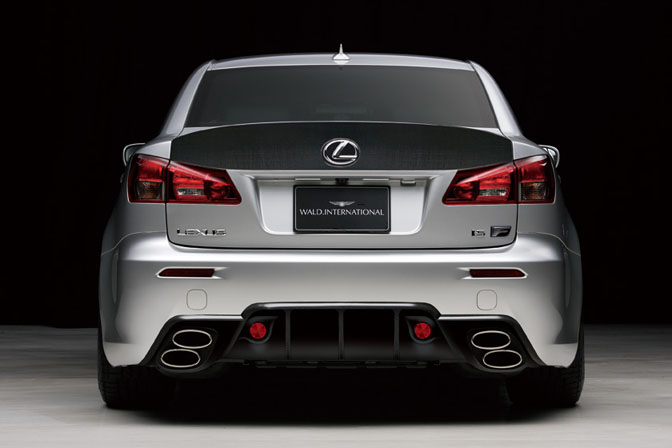 Some of the biggest changes come to the rear of the car where the back bumper has an integrated diffuser and a large carbon fiber rear spoiler has been added to the the trunklid.
Judging by these photos, I think Wald has done a pretty good job with this one. I guess I'll have to hold full judgment until I see the car in the flesh at TAS in January. Here's hoping there will be plenty of other tuned IS-F's to check out at the show.
-Mike Garrett