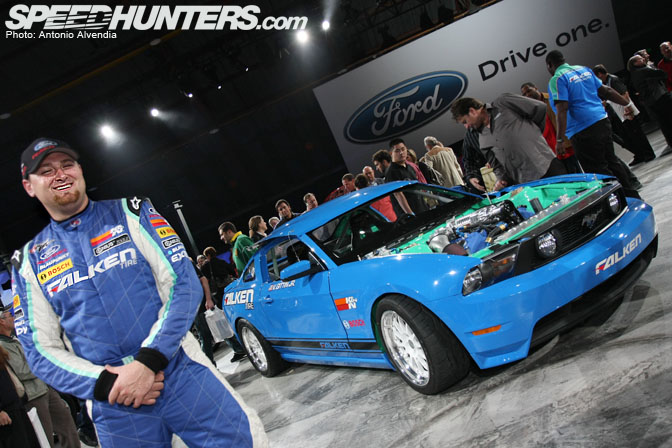 Last night our resident huggable Speedhunter, Antonio Alvendia went out to attend the launch of the new Ford Mustang… Being the world's number one drifting fanatic, his main interest was to point his lens at Vaughn Gittin's new Mustang.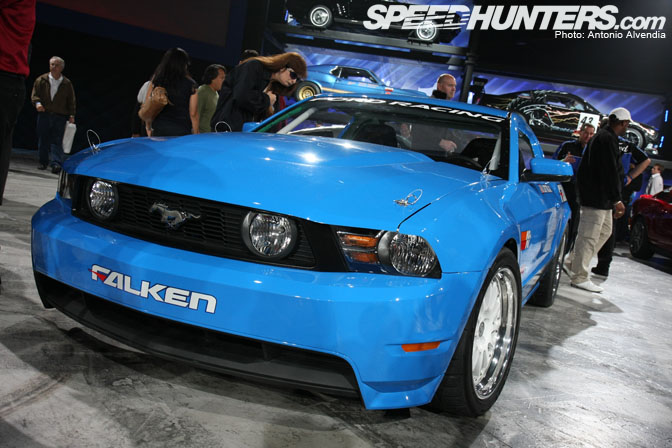 The car's all carbon fiber body work was presented with an all blue finish. You can be assured next time you see this car, it will have its full Falken livery in place.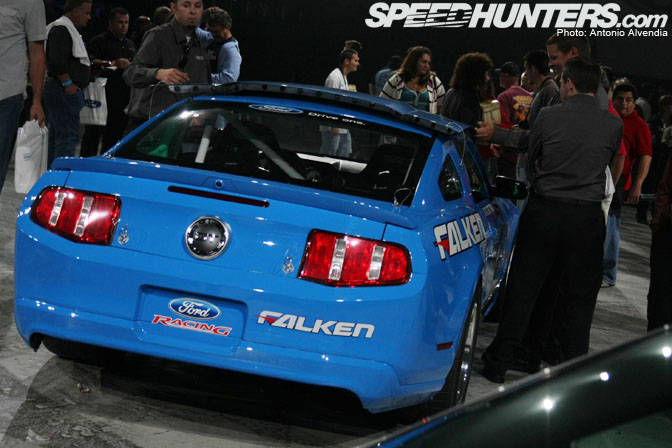 Although it has the appearance of a production style Mustang, this machine is every bit as hardcore a chassis built as Samuel Hubinette's new drift Challenger. The core of the unibody chassis is still in place, but it's been radically lightened by 400 pounds; everything that wasn't needed was cut away. The car tips the scales at 2600 pounds, which compared to the outgoing chassis' weight of 3100 pounds is quite a difference.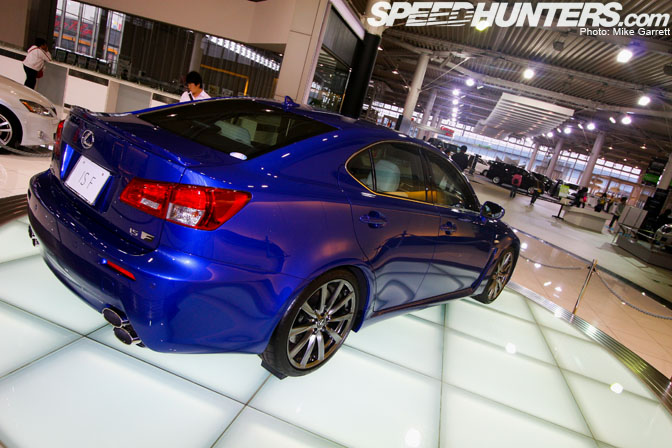 This season's Hasselgren race engine has been dropped in favour of a 4.6L Supercharged Ford Racing Aluminator crate engine. JR explained, the performance numbers on this engine just make sense for drifting….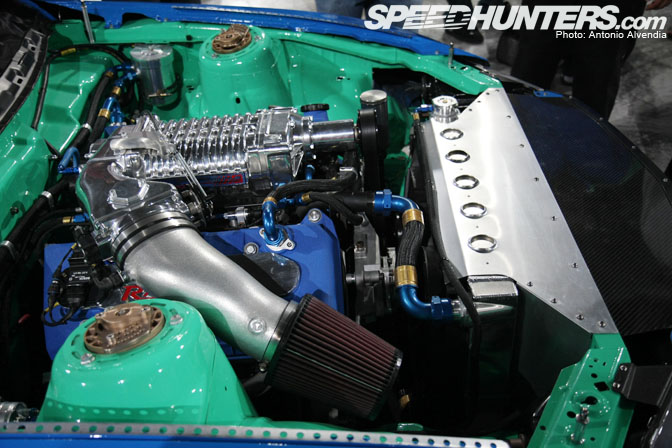 It makes the similar hp and torque as the Hasselgren engine: 650bhp and 600 ft pounds of torque, but the key is that the power is available at around 3000 rpm, not 5000 from the old engine.
JR also stresses, this is more a turn-key engine solution, rather than a one-off custom race build, so they expect it to be far more reliable for next season.
He's been using this engine set-up in his practice car all year without trouble.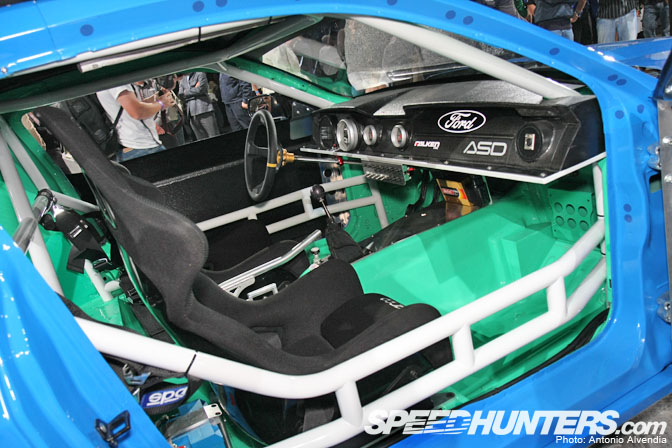 The chassis build itself is purpose designed for drifting and kissing barriers. Crashing is part of professional drifting and the new Falken Mustang will take plenty of abuse without trouble.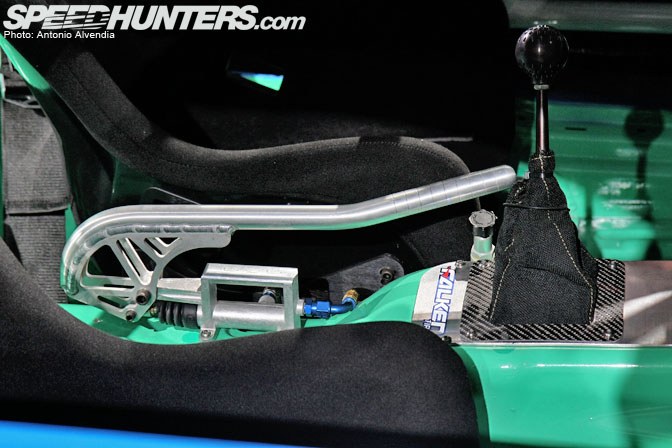 Some amazing fabrication work.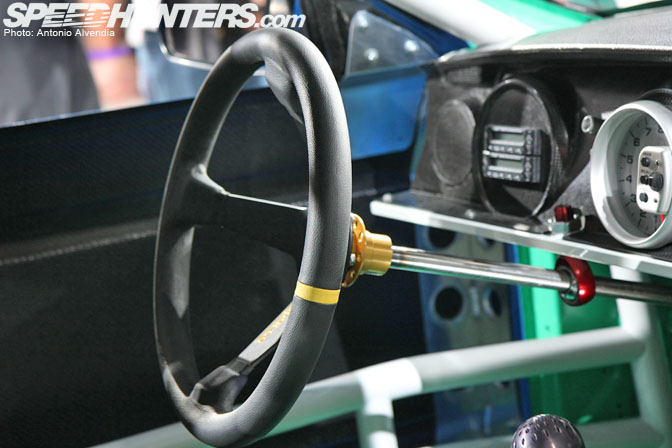 JR's new office. He is rightly quite excited about this machine… it now joins a whole host of new high end cars taking to the track for the first time next April. I can't wait for Formula D 2009!
:Rod