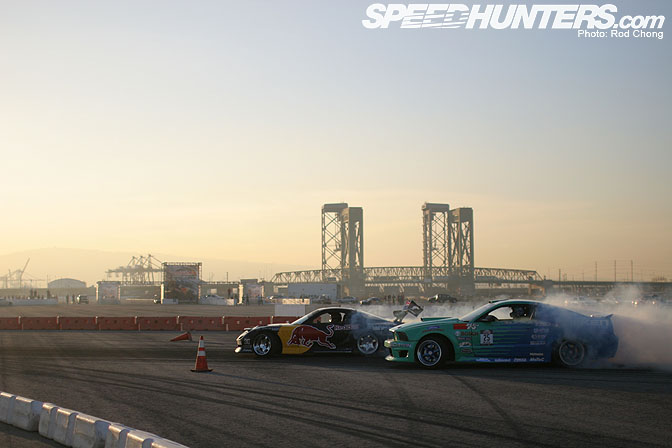 Well I certainly have had a crazy afternoon… after working the morning away blogging and emailing, John and I thundered down to the Long Beach Dockyards to check out the scenery…We certainly weren't disappointed! The location is absolutely amazing.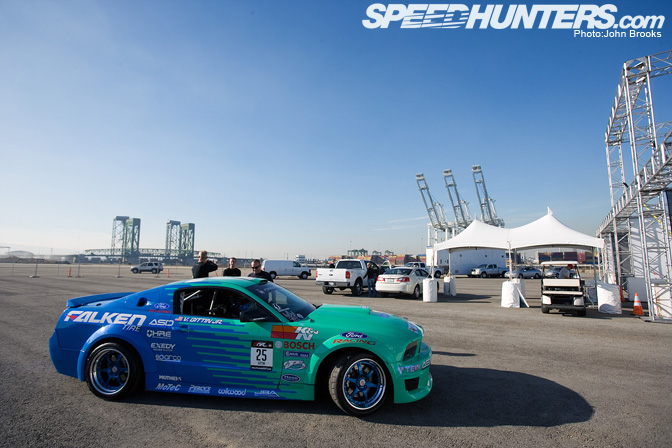 Upon arrival, we noticed some of the drift cars were assembling near the track entrance… We decided to investigate.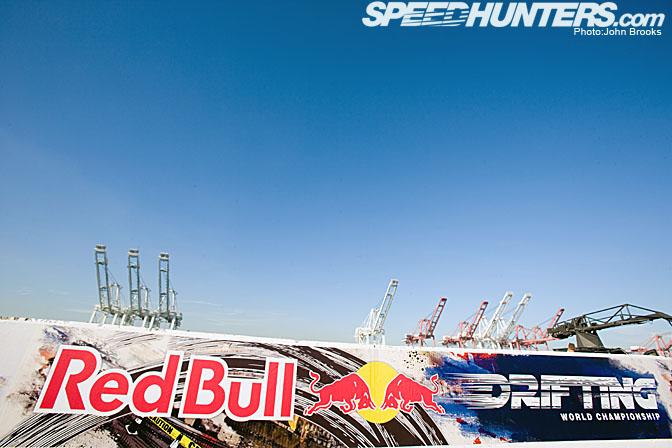 Check the Red Bull banners….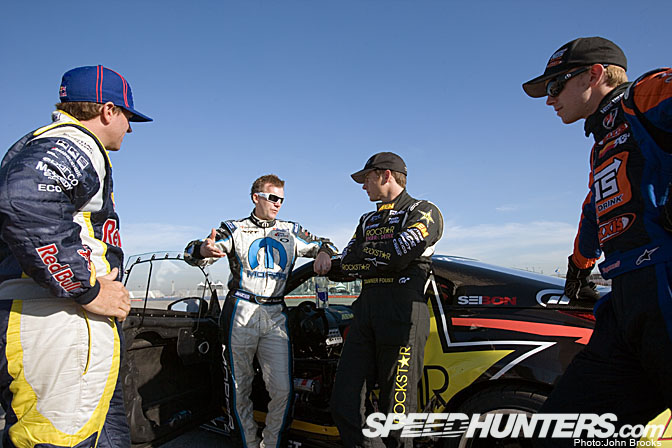 Heading into the track area we found a few of Formula D's elite here handing out, comparing notes… They seemed to be getting ready for a film shoot.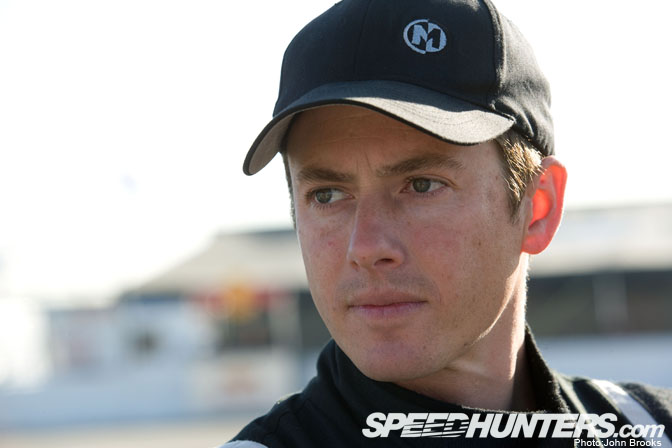 Tanner I'm not stalking you seriously! I think I've seen him every weekday since last Tuesday.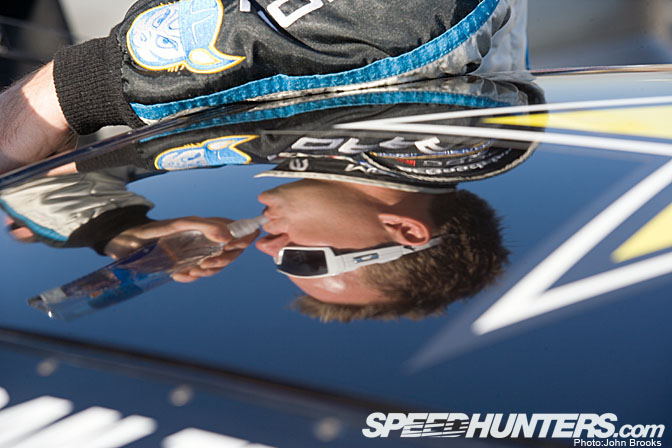 Great shot of Samuel Hubinette…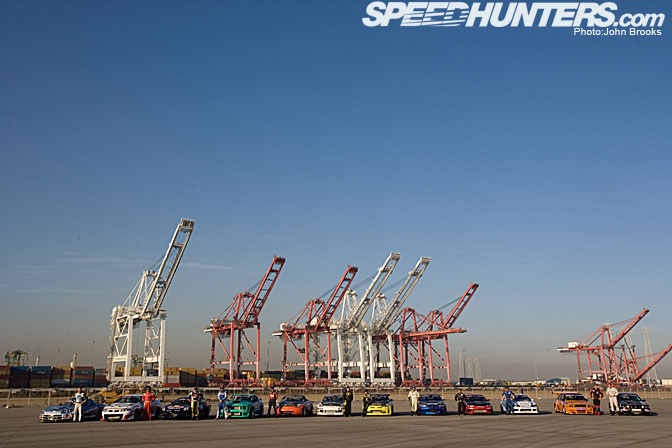 This shot shows the industrial strength backdrop… I'm quite excited by the presence of the two BMWs on the right…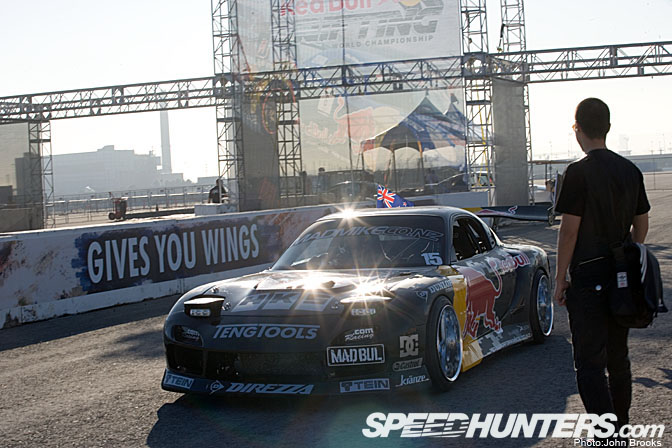 This is the moment I saw Mad Mike's crazy RX7 for the first time in person. Amazing car… everyone in the paddock was talking about how cool it is.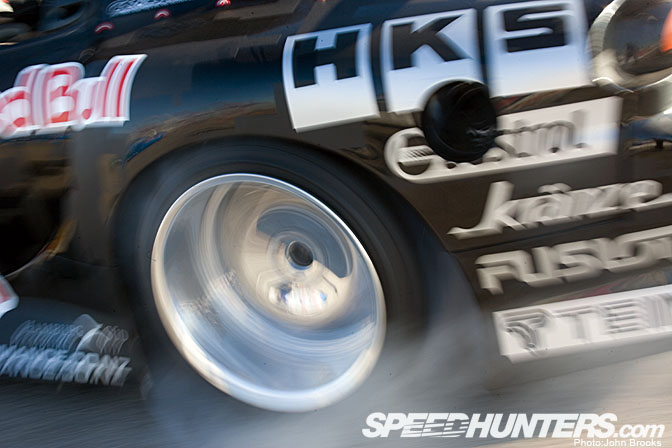 Look at how deep those rims are!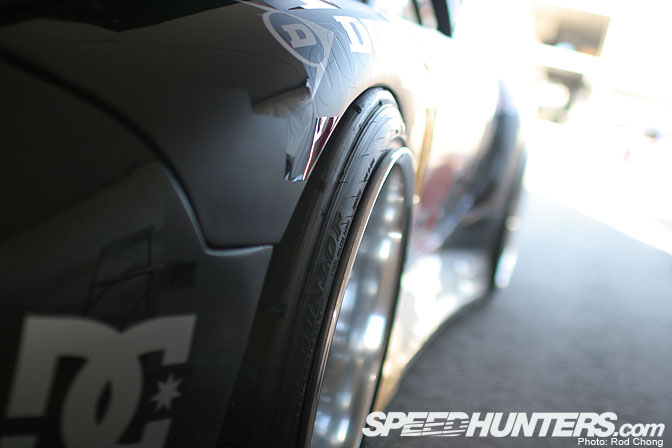 I mean, how many top class professional drift cars sport stretch tires like this? BTW if you look closely you can see a Goodyear logo under the Dunlop one…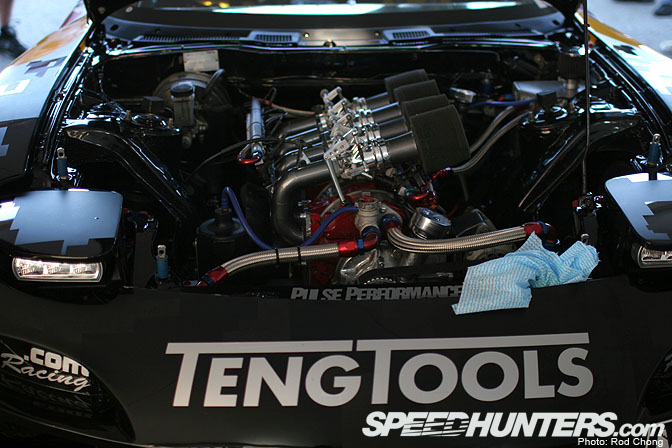 Check Mad Mike's new 4 rotor setup. Words cannot describe the howl that emits from this power-plant. It howls like an unholy demon child.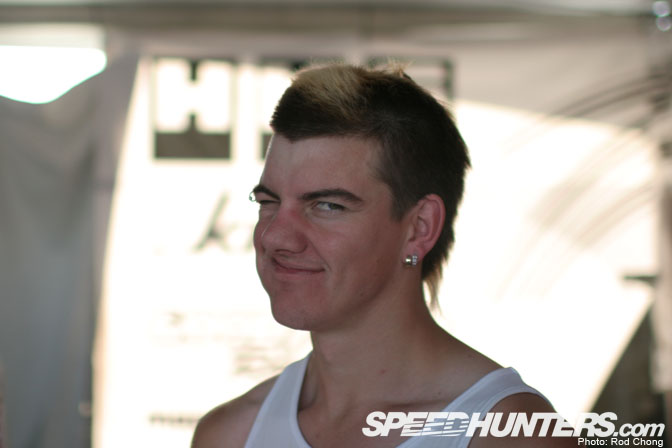 The man behind the madness…. top bloke!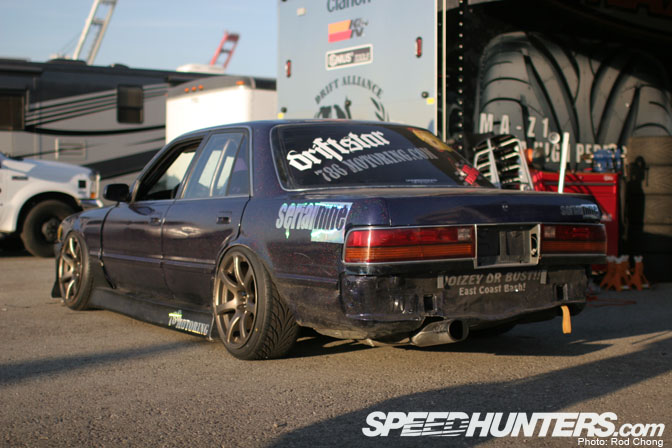 One thing that I'm really excited by is the Pro-Am competition. I saw a few proper street style drift cars in the paddock. This is the true spirit of drifting… We need to commend Formula Drift for getting more involved in the grass roots side of the scene.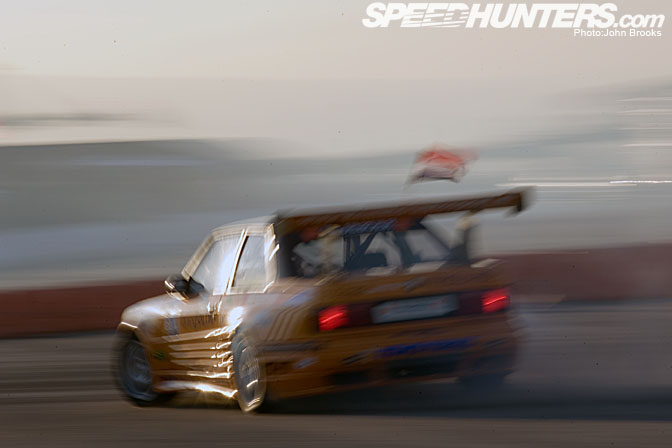 Meanwhile on track, a few of the cars were getting some practice time in, as part of the film shoot. Remmo's E30 makes a nasty growl from his M5 sourced V8 engine.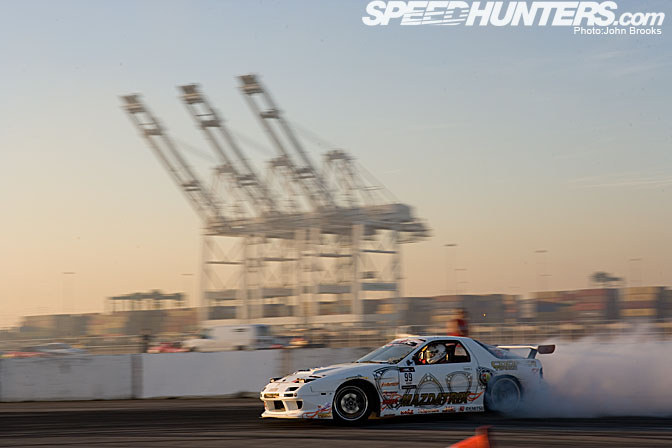 I have to tip my hat to Red Bull and Formula Drift for having the guts to put this event together. The location adds a huge amount to the mystique!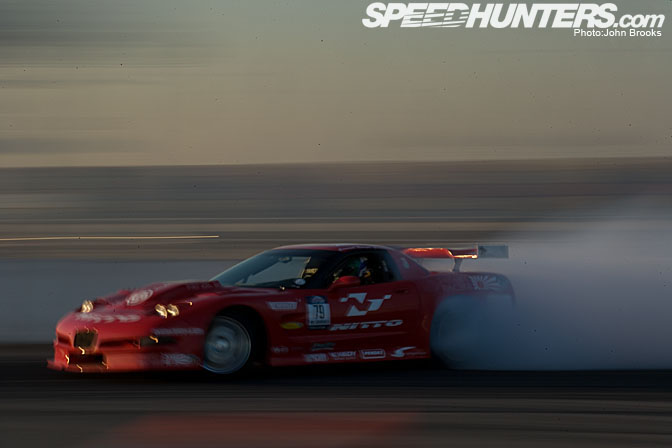 I love John Brook's high end motorsports photographic style being attached to international level drifting… Wait until he breaks out the 500mm lens!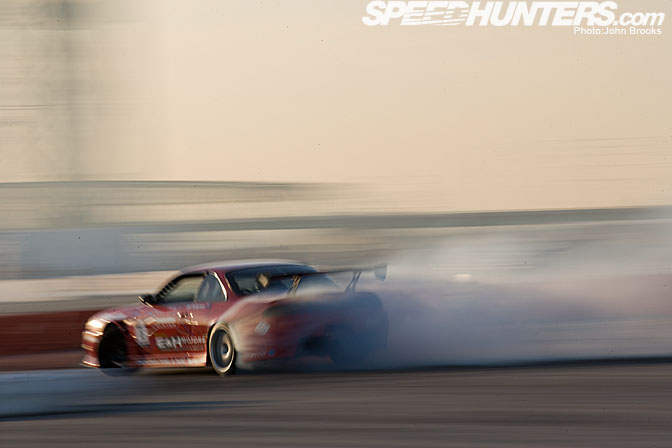 This photo is incredible… Kiwi Carl Ruiterman wraps some smoke around his S14… This guy won all three of New Zealand's championships in 2007. Let's see what he does on the international stage.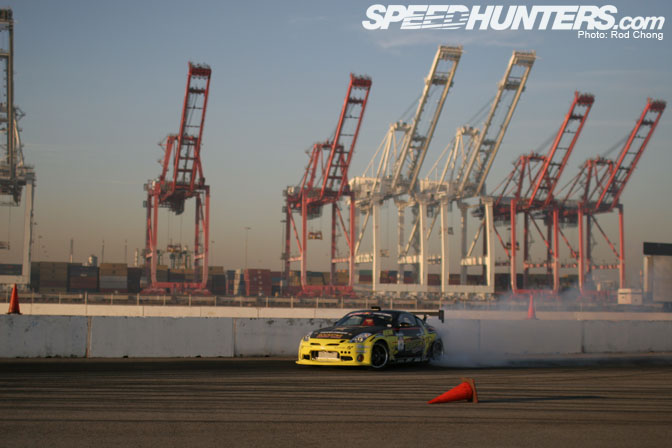 This shot gives a great sense of the setting… this is a must see event for any fan of drifting!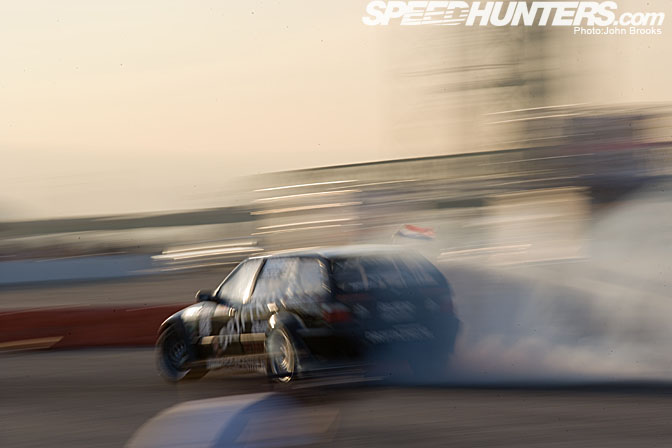 I'm told that Paul Vlasbolm has a totally different driving style to most drifters. He more uses rally based techniques: left foot braking and scandinavian flicks (instead of hand brake) for initiations… it may throw off a few people once the tandem bouts start, as he'll have a different rhythm than what most drifters are used to. Should be interesting to see if this becomes a factor.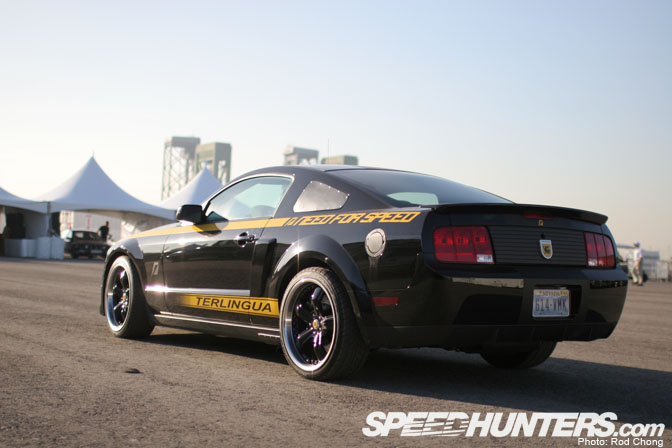 This car has become my muse…. :>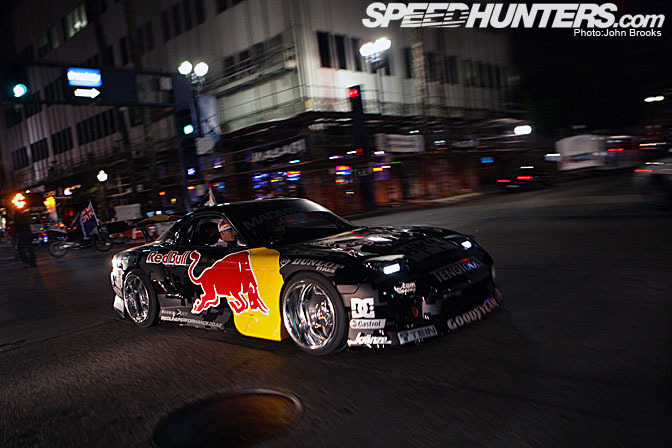 This evening, FD arranged a parade of cars through the streets of Long Beach… Look which car led… obviously the coolest machine at the event yes?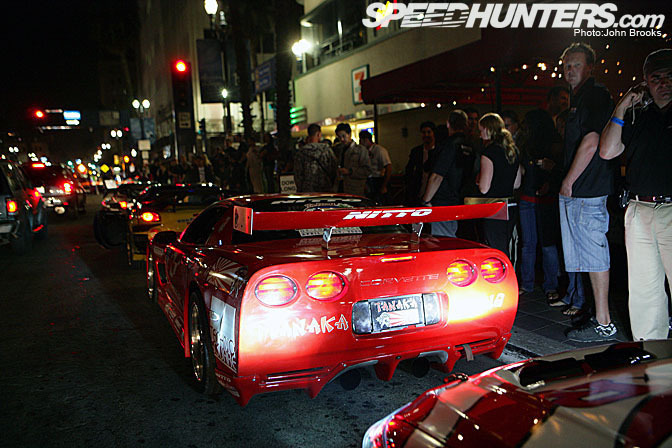 It caused quite a reaction from passersby to see all of these cars lined up….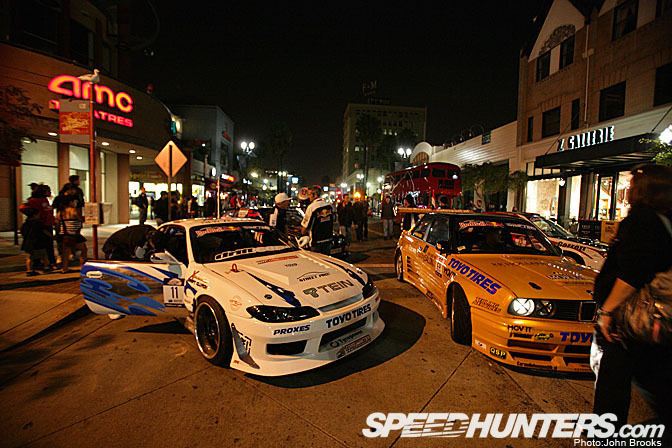 I'm quite inspired by the collection of cars that has been assembled for this event. On the left you have D1NZ champ, Garry Whiter's S14.5 and on the right is Remmo Niezen's BMW E30. Two cars from opposite corners of the planet who have come to the USA to do battle.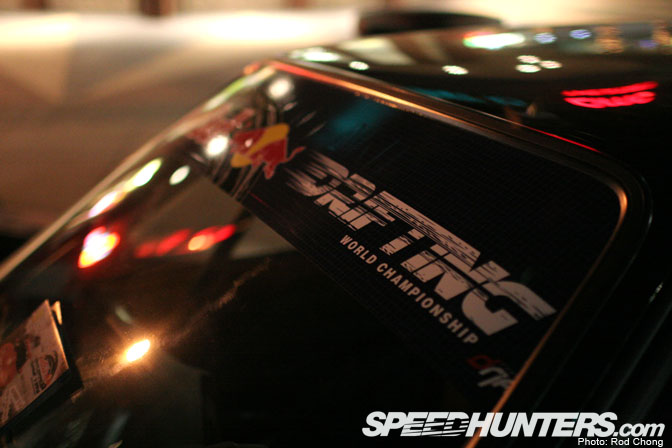 Special new Red Bull windshield banner…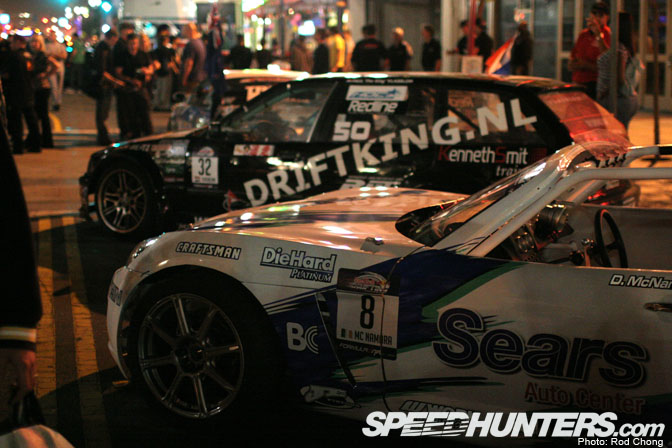 A car from a US based series parked next to a car from a German based series. One is driven by an Irishman, the other by a Dutchman… Drifting has come a long way hasn't it? It is now a truly international motorsports movement.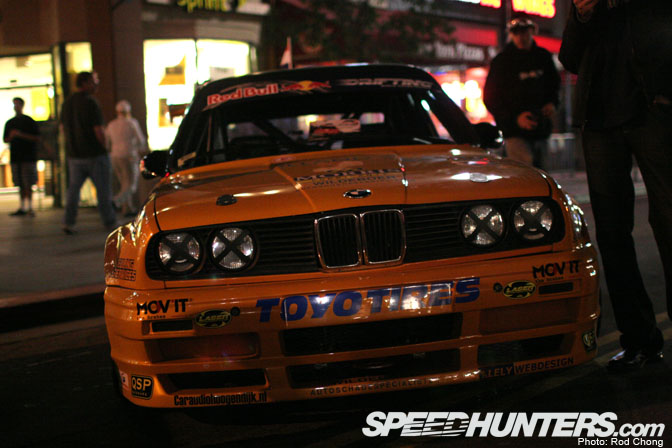 Can the European's take the fight to the Americans?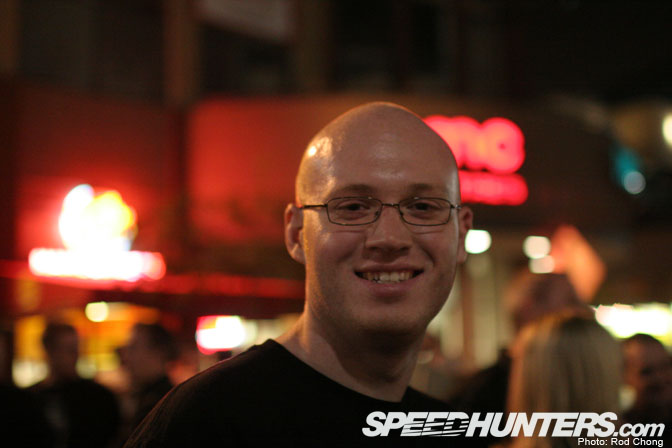 EDC Champion Ben Broke-Smith.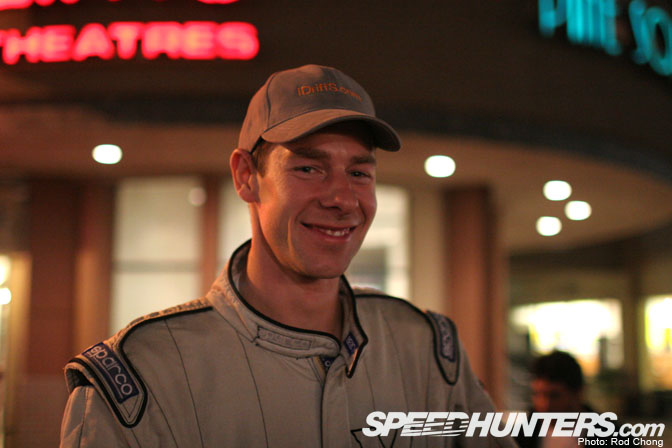 IDS Champion Paul Vlasblom….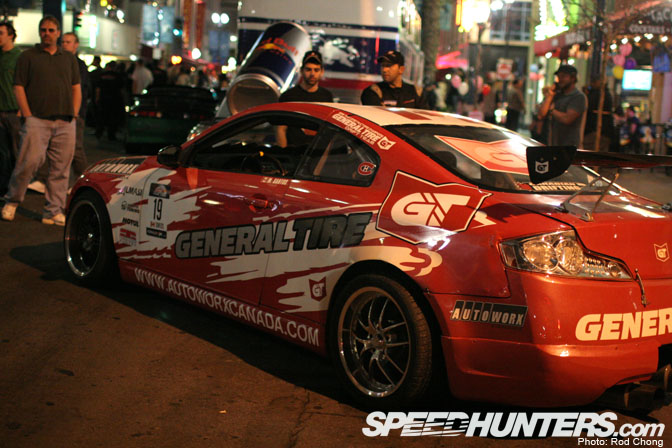 Go Canada! This is Marcos Santos' G35…..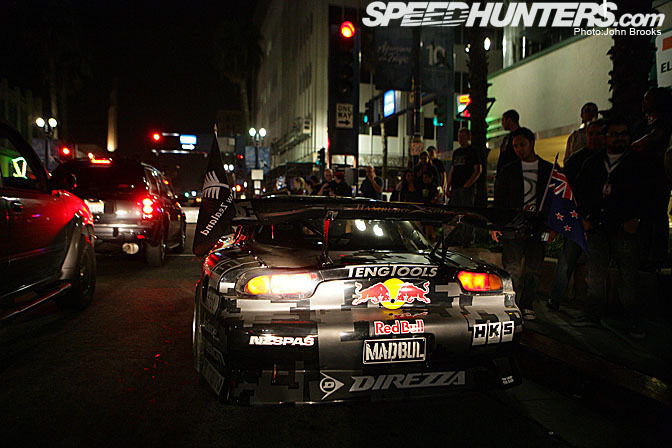 Ok time for some shut eye…
BTW We'll be doing daily reports at the end of each day… hope you enjoy our expanded coverage for the Red Bull Drifting World Championship!
Best,
:Rod