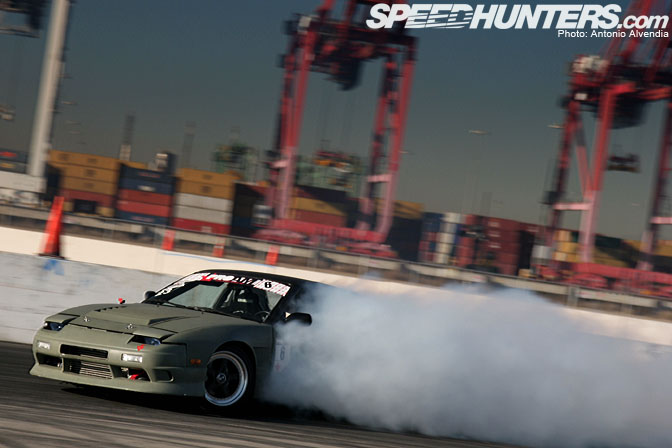 So I was going through my photos late last night after I got home from the Formula D Pro Am in Long Beach, and I fell asleep. I won't lie. I was tired as hell! Speedhunting is a 7-day-a-week job. You shoot on the weekends and you post up stuff every weekday… So here's a few of my photos from Pro-Am, I'll try to post some more later… but right now I need to get in the car and drive to Long Beach to do this all over again…
This being said, big ups to the Drift Association crew and ALL THE PRO AM DRIVERS!!! Much respect! I know everyone's making all this hoopla and hype about all the international drivers who have gotten their cars shipped to Long Beach for the Red Bull event, but I just wanted to let you guys know, I didn't forget about you guys…
Nuff respect to all the grassroots drifters from all over the USA – the guys who have come out to the Pro Am on their own dime, building their own cars, sleeping on the floor of a friend's hotel room, scraping some money together to eat fast food, getting dirty all night working on their cars, crashing the cars during practice, and then working hard with their friends in the hot sun to pull the car together in time for the next run session… this goes out to you guys. Big respect. To all the big dollar companies and sponsors out there… Support Grassroots Drifting!!!
Look at all that smoke coming out the side of this OD green S13! It looks like it's coming out the window! Haha dope…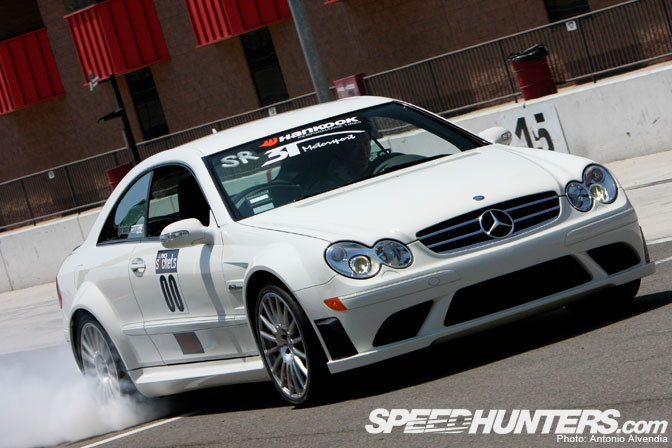 I lovvvvvvvve MX83 Cressidas! This is Amin from Houston. He put together a BN Sports aero kit from different cars and made it fit onto his car… I dig the custom cut drop vent hood (that's factory steel, and he cut it! fresh!), to give some extra cooling to his 1JZGTE engine! Damn, maybe I should buy a Cressida…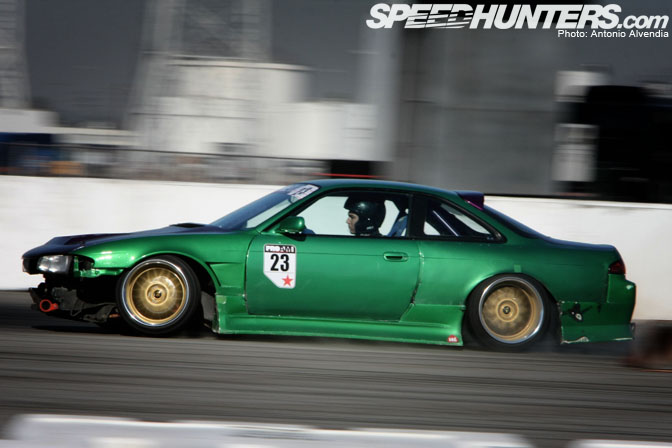 West Slide Connection represent! Look how low this S14 is! Super dope! WSC has some of the best style out there when it comes to the grassroots drifters; I think people need to take notes and bite the style. Reppin San Diego super hard! I love it.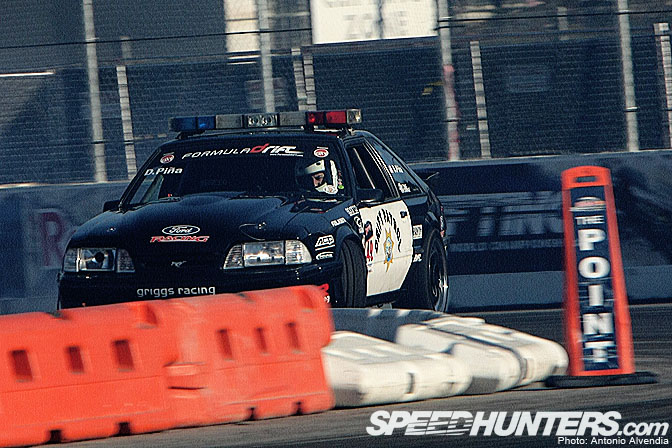 My boy Dan Pina came all the way out from Chicago to compete in the Pro Am… originally from the SF Bay Area, he moved to Chicago because he got wayyy too many tickets in the Bay Area, and he could use public transit in Chicago! As much as I dislike CHPs, I like Dan Pina! Super nice guy, rocking the hell out of his Fox body Mustang!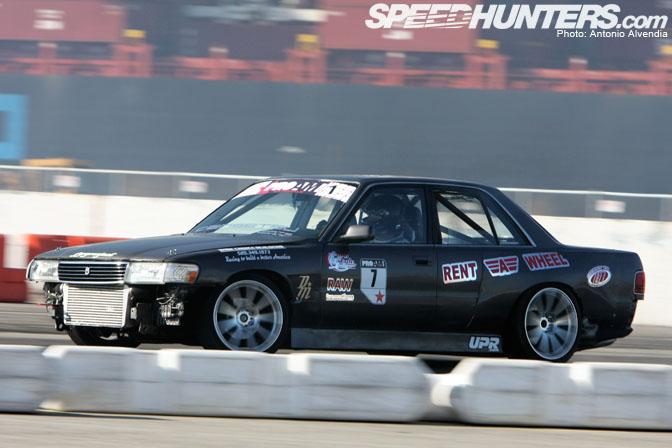 This is what this Arizona Cressida looked like before he smashed into the wall… nice looking car! Sad to see it crash!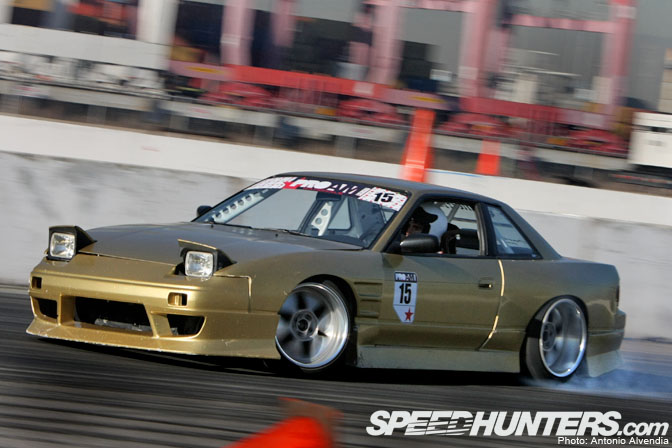 Tommy Roberts from WestSlide Connect rocking super low stance and super deep wheels on his Onevia! Then he crashed later on that day…
I have a lot more pics, but I gotta bounce and get back to the LBC! Peace!
-Antonio Alvendia