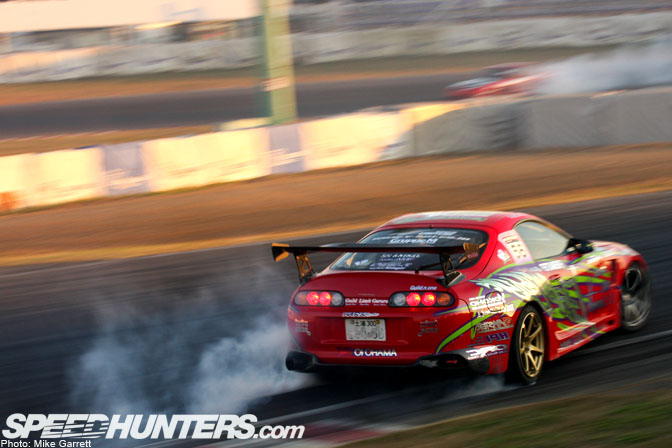 Now for some more action the HPI Tsukuba soukoukai. First up, we have Yukio Matsui's JZA80 Supra (with Celica front end conversion) pulling the side brake as he makes his entry to the first hairpin. The entire course was open for drifting, but the center of the action was the infield portion of the track that will be used for the D1SL event. In addition to competing in D1SL Matsui was also the 2008 Super Class series champion in MSC. As part of his prize, he is given the opportunity to compete stateside in Formula D. Don't you think it would be pretty awesome to see the this car in FD? We'll have to see if decides to drift in the USA.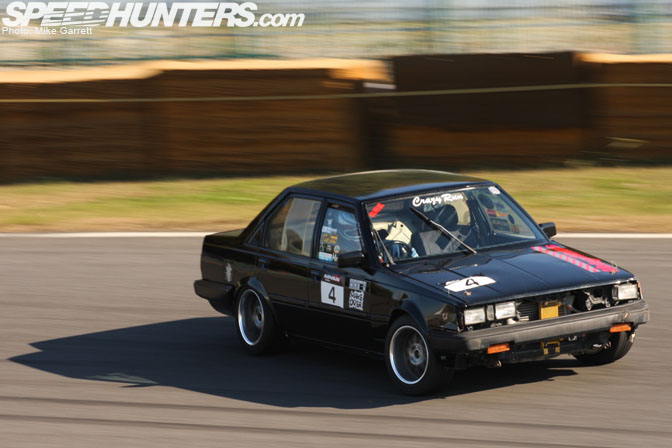 Another view of the Toyota Carina I mentioned in the first post. Like someone said in the comments section, this car reminds me of the 4AGE-powered Daihatsu Charmant that the late Ryoji Takada drove in D1GP, a car that even appeared at Irwindale during the early days of D1. I was just looking through an old issue of Battle Magazine that had an article about Takada in it. Very sad when he passed away in 2005…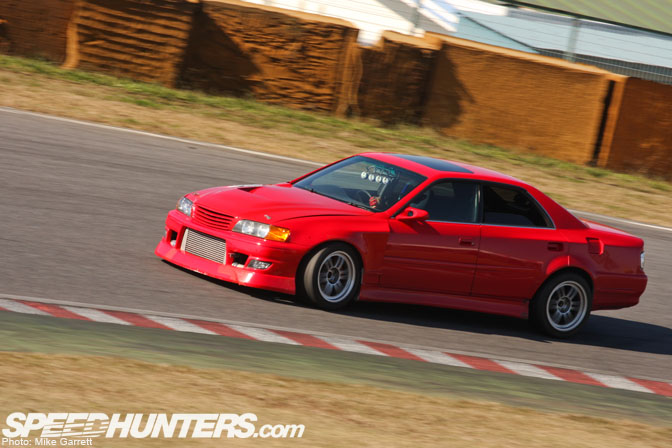 I always get a little giddy when I see a grip-tuned Toyota JZX chassis like this JZX100 Chaser. I can't recall seeing this sort of wide body conversion before. Anyone what know what kit it is?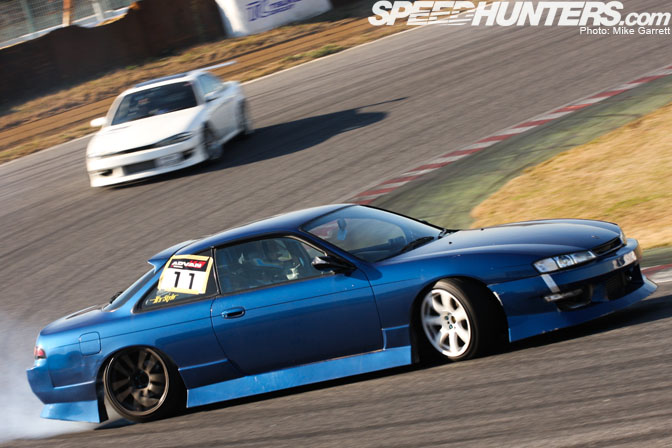 This simple-looking S14 Silvia was running in one of the intermediate drift classes. The proven combination of nice aero parts, low ride height, and cool wheels. This is perfect grassroots car style here.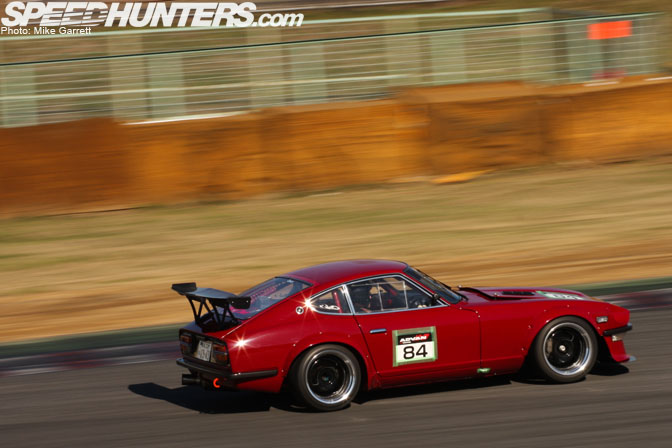 The "Battle S30Z" was out on the track as well. Check out the new GT wing on the back. As I was watching it run, I was wishing I would have dusted off the video camera and brought it out to this event.  I can't get over how fast this car is for a naturally aspirated L-engine.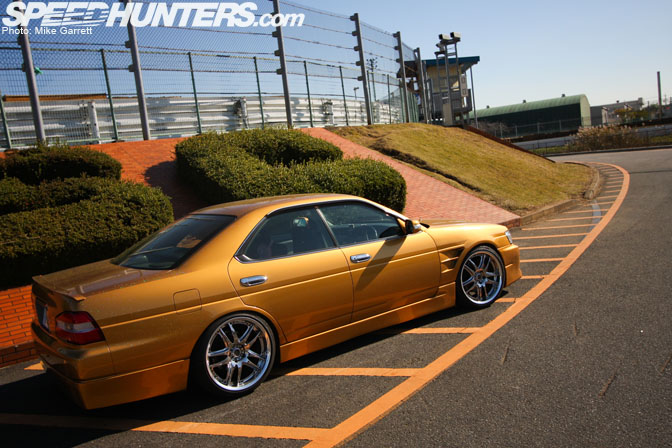 This C35 Laurel wasn't driving, but it looked so cool that I had to get a shot of it parked in the paddock. You don't really see many cars with Ray's GT-V wheels, but they looked really good on this Laurel. I didn't check the wheel size, but it looks like they might be 19's.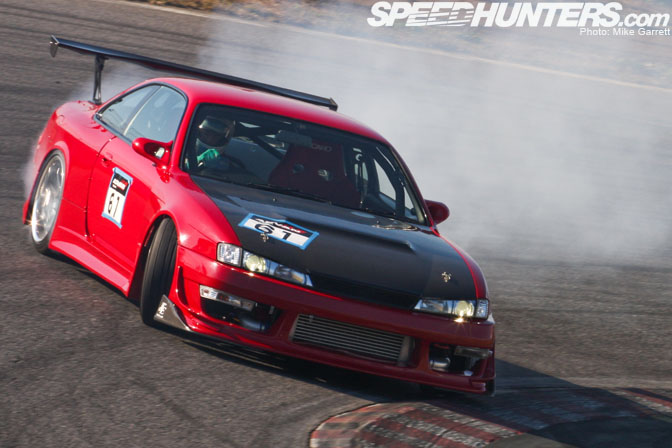 This Vertex Lang-equipped S14 Silvia was putting down some very nice drift runs all day long. The car itself was also very well done and could easily pass as a "drift show car". It was definitely one of the most impressive S14's I have seen in a while.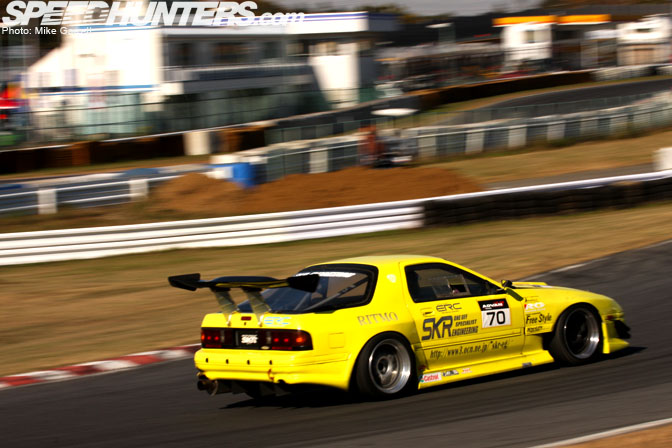 I couldn't believe how many FC RX7's were at the track for the grip event. This yellow car was just one of several. This is another one of the cars that has that whole "vintage" tuning look to it. I love it. There was also a full circuit-tuned FC3S convertible in the paddock, but I didn't see it make any laps. Machine trouble perhaps?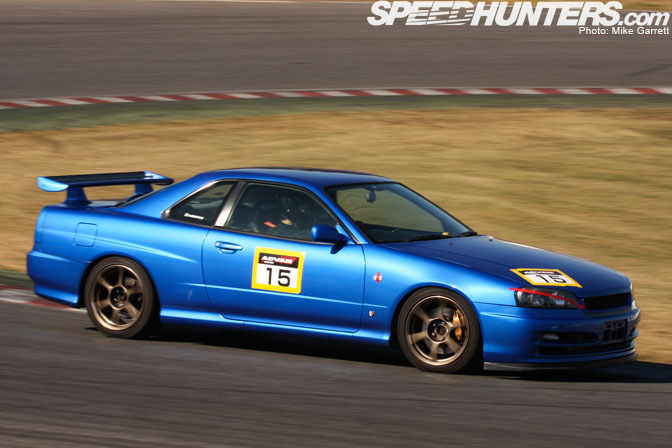 At first glance this Bayside Blue R34 Skyline looks like your typical GT-R, but it's actually a rear-drive ER34 turbo. Of all the recent Skyline models, I'd say that two-door non-GT-R R34's might be the rarest. Sometimes I think it might actually be funner to own a rear drive Skyline than an AWD GT-R. Is that strange?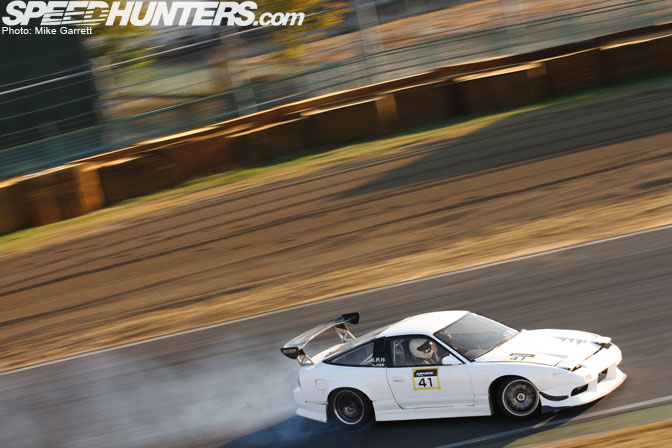 High speed drift around the final corner….saikou! Watching the faster cars link the final corner before performing a little manji action down the front straight was one of the day's highlights for sure.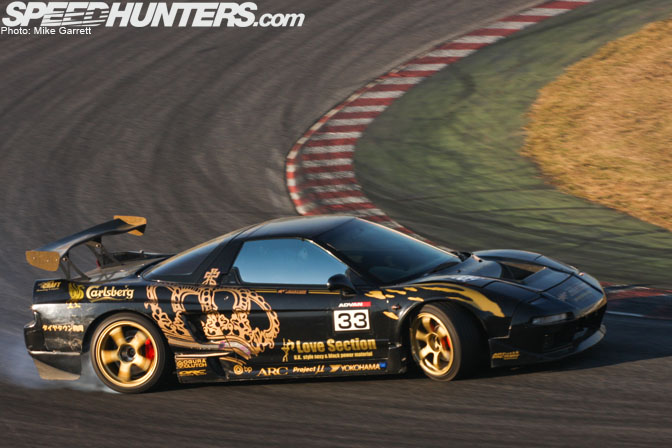 Ah yes the drifting NSX. When I first saw the car in the paddock, I assumed it was part of the
grip class. A little later when it entered the track with the drift cars, I remembered seeing it in a Drift Tengoku Magazine article a long time ago. This was my first time to see this car, or any other NSX drift machine in the flesh. The car was drifting surprisingly well, something not easily done in a mid-engine car. Seeing a fully-tuned NSX going sideways was one hell of a sight to say the least.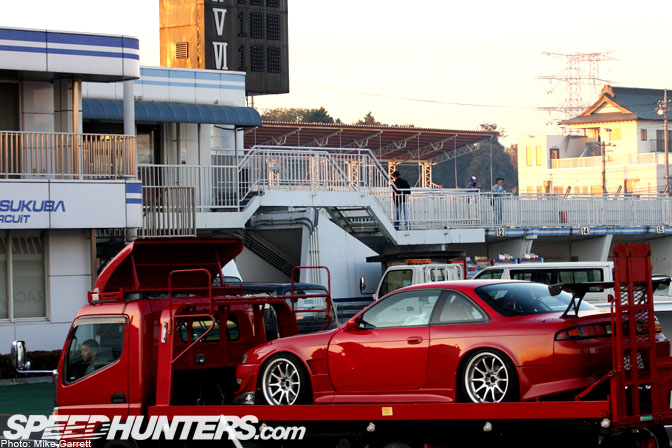 And lastly, a shot I took as the cars were being loaded up as dusk fell.
A great end to a great day…
-Mike Garrett