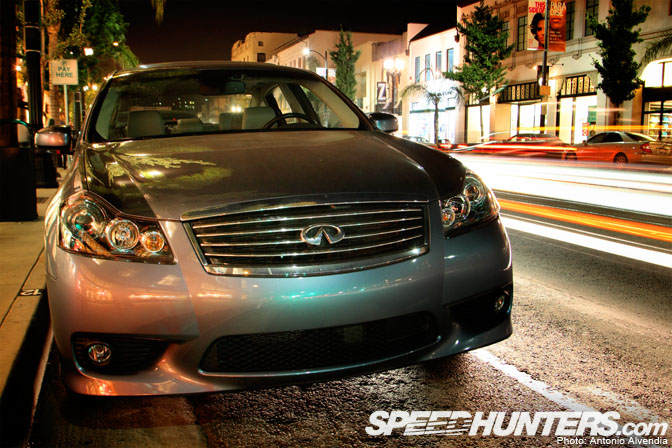 Although some people may think the body style is past due for the next stage of evolution, the
2008 Infiniti M45S (equipped with the Sport Package) still brings a smile to my
face.  Perhaps it is the way the responsive steering
feels or the rumble of the 325 horsepower V8 underneath my right foot – either
way I usually approach and leave the car with the same smile. Infiniti has produced a long line of solid
luxury cars which for some reason have not gotten the recognition that I feel
they deserve.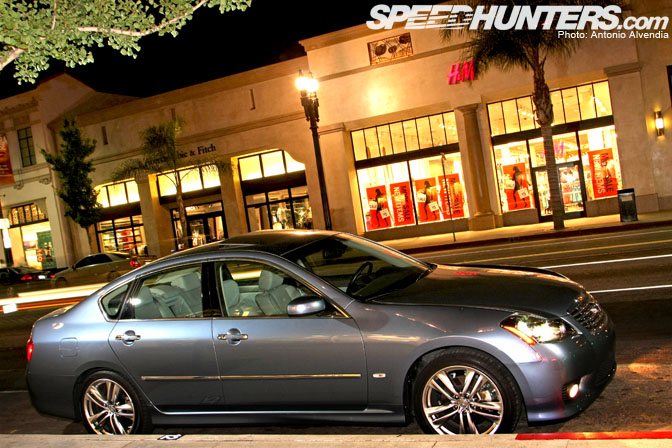 The sport version includes 19" wheels, firmer suspension, and
aesthetics distinctions from the regular versions.  This package makes the M45 feel like a lot
smaller of a car in the twisty roads, but the sporty tendencies of this car were a
bit much and detracted from the luxurious ride that it should be.  If you wanted nothing to do with the extra
handling from the sport package, I'm confident that a M45 without the sport
package would remedy this situation.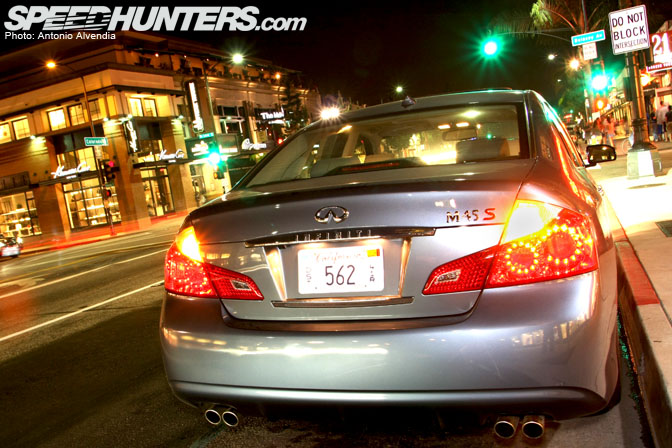 I thought the quad exhaust tips looked pretty cool, but I found the 4.5
liter v8 to be even cooler.  The 325
horses and 336 lb-ft of torque from the engine allowed me to zip around town pretty quickly… but there was also a downside to that – gas mileage (and gas was super expensive during the time I was driving this car!). While getting excellent gas mileage didn't seem to be the M45S's strong point, I didn't mind putting the hammer down just to hear the sound coming
from the motor.  You gotta pay to play sometimes.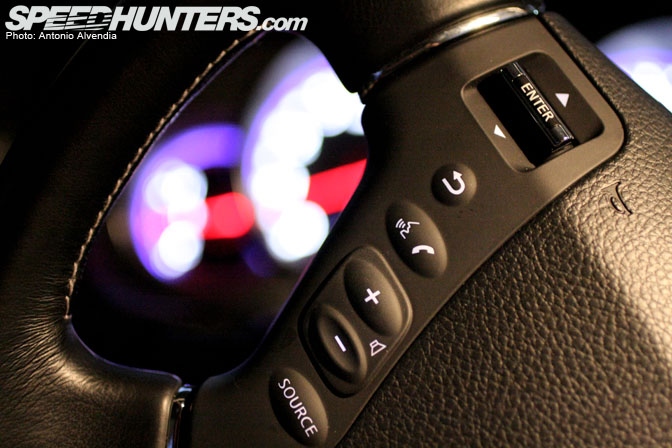 As with most new cars, the M45 is equipped with audio controls on the
steering wheel.  However convenient those may have been, I
paid much more attention to how comfortable the steering wheel was in my hands (kinda reminds me of the grip on one of my Nardi Classic 360 steering wheels, because of the soft black leather and contrasting white stitch on the inside)
and how it made me want to drive faster and faster. The steering feedback was surprisingly good
as well for a luxury car.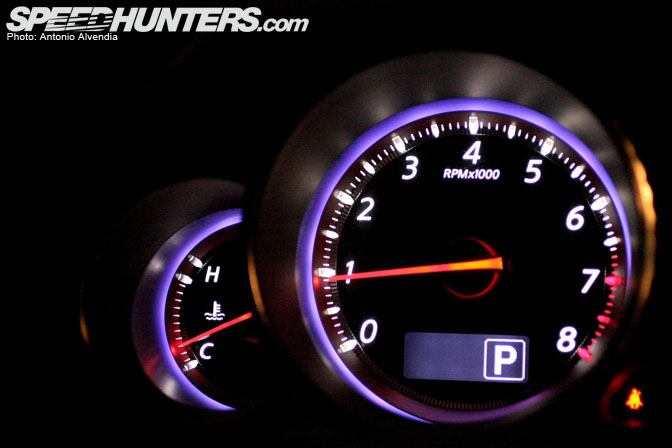 The gauges were easy to read and remind me of a certain series of Defi
gauges. I wish that the redline was a
little higher in this car just so I could hear the v8 scream when I'm gunning it!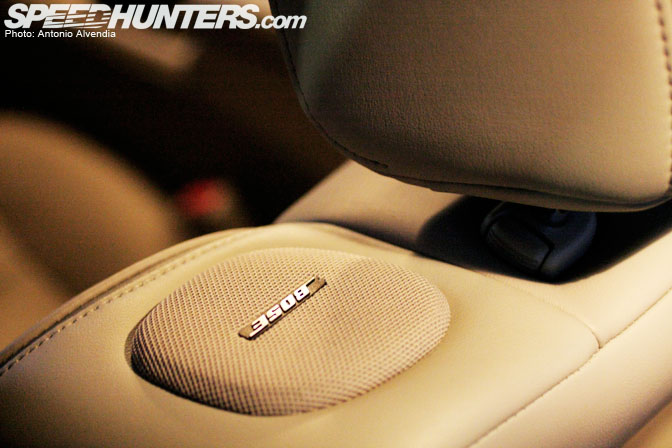 The Bose sound system was exceptional. I thought it was extra cool to have
the speakers in the seat.  I enjoyed this
car very much overall. The M45S is a
great balance between luxury and sport, and would be perfect for someone who
already has a built-up track car and is looking for something a bit more
sophisticated to cruise around on a daily basis. 
-Antonio Alvendia