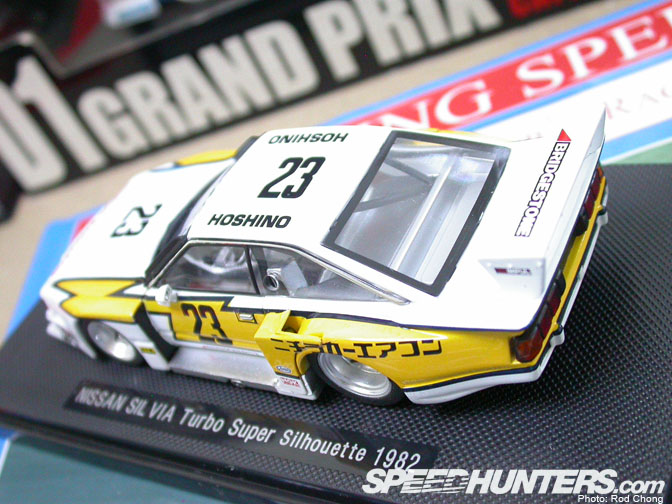 Most guys I know have something they like to collect… comic books, urban vinyls, Le Mans annuals, magazines, kicks, rare Japanese rims… Name any type of object produced in some kind of series, and you'll likely find someone that spends their extra money building up a collection. Now, I wouldn't particularly classify myself as a serious collector, I'm perhaps too much of a minimalist to fit into this category, but I do have a few items that I like to pick up from time to time. I like motorsports history books, die casts and do have a rather massive collection of vintage full-length F1 and Sports Car races from the 70s and 80s on my hard drives.
Of the collectables currently overloading my desk at work, a fair amount of them seem to be Nissan related. And this isn't because I'm a particular Nissan fanatic, it's more a case that Nissan is one of the most relevant automobile companies to many of my automotive interests: Sports Car-GT racing and of course Drifting. As this is Nissan month I thought it would be fun to show you what I have…
I'd also like to ask that you share your personal Nissan collections too via the forums.  We can then create another post showcasing the most interesting Nissan collectables from the Speedhunters readers.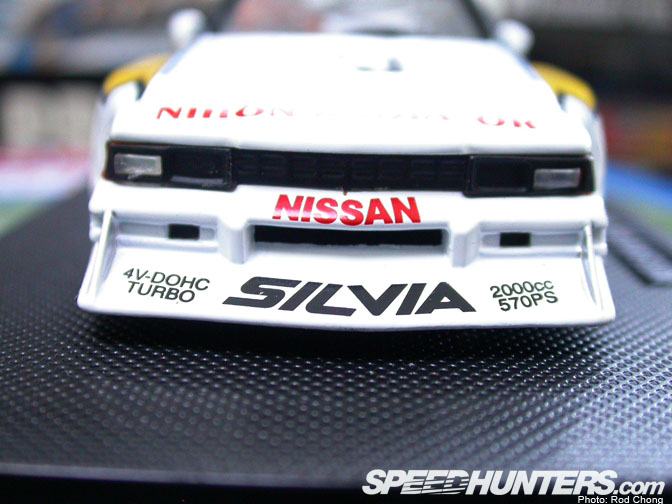 Those of you who have been with Speedhunters for a while will know I have a real soft spot for Group 5 racers. This particular example is a 1/43 scale 1982 Nissan Silvia Super Silhouette by Ebbro. This style of car raced in Japan in the early '80s.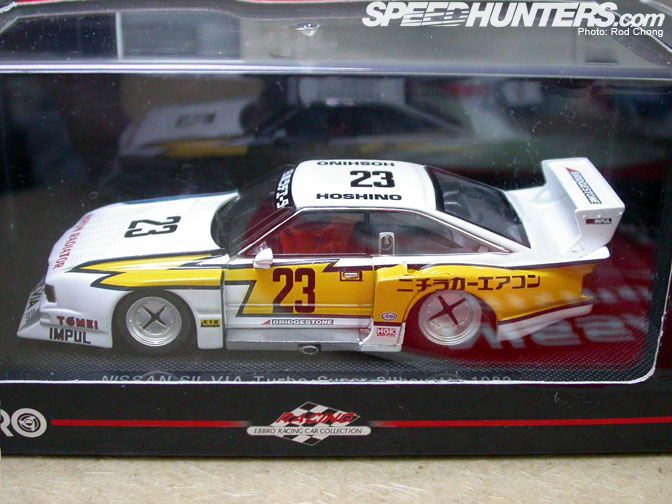 I picked up this diecast model at the Mr. Craft model shop in Tokyo this past summer. Notice the number… 23…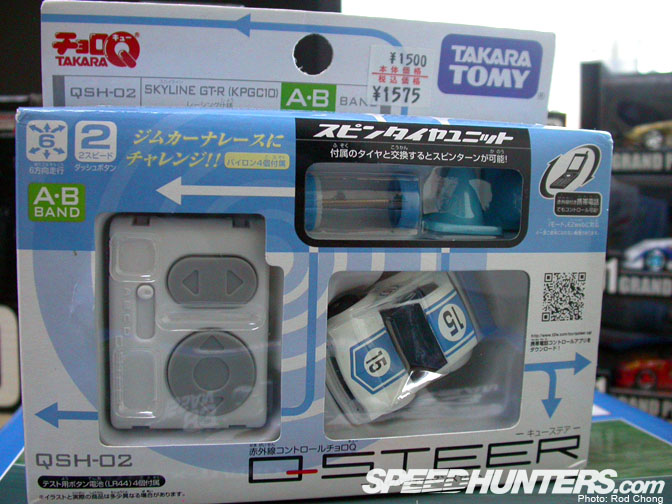 Another artifact from Japan. A miniature KPGC10 old school Skyline "Hakosuka" GTR RC car. Note how it comes with an extra set of hard drifting tires…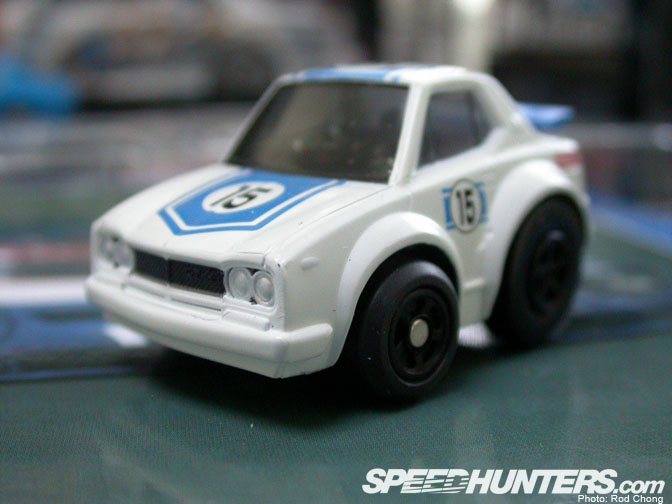 I find it very cool that a model car considered to be quite niche in the west, can be bought at any main stream electronics shop in Japan.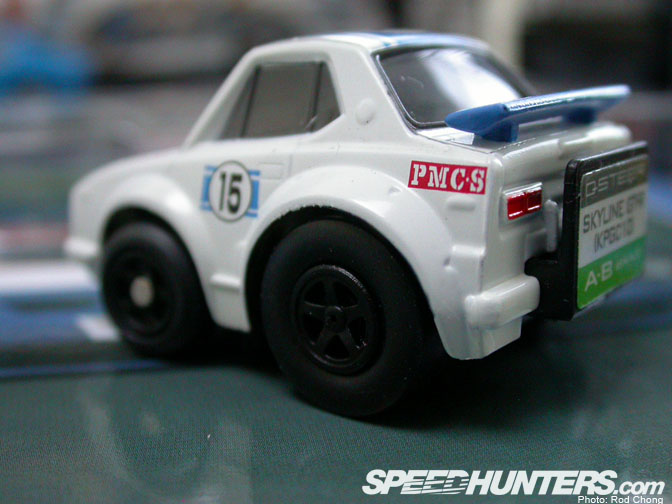 …. indeed I bought this mini RC car at the Nagoya airport in Japan. Can you see just how small it is? Must be 1/64 scale.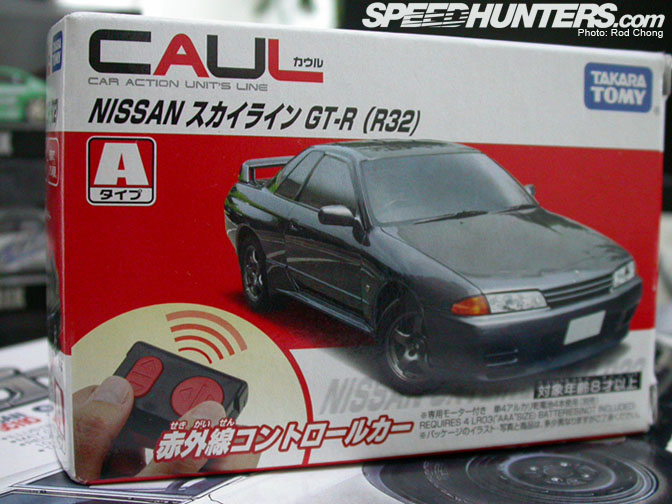 Here is another RC car from Takara Tomy. This is a 1/32 scale R32 GTR.
The car comes unassembled and is a perfect scale replica. All of this for the equivalent of 30 bucks! It's unlikely I'll ever assemble this kit though, I prefer keeping it in the box.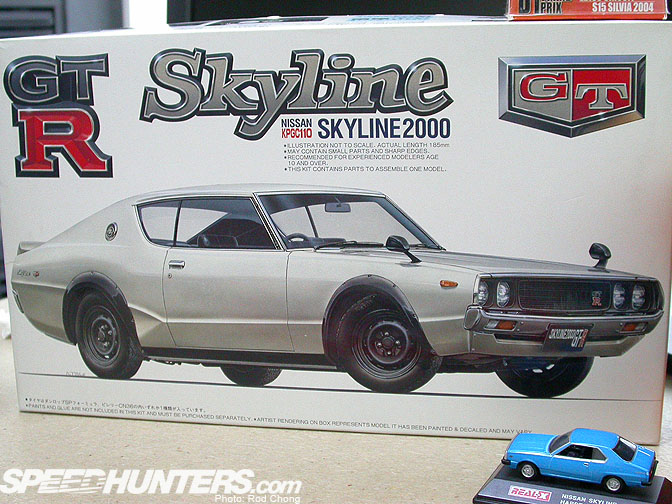 Same goes for this KPGC110 1/24 scale Skyline. It will probably never leave the box. This plastic model kit was passed to me by someone on the Need for Speed car modeling team who was clearing out old model kits from storage. Apparently these kits were bought many years ago as reference for the old Need for Speed video games. I don't remember a Kenmeri Skyline ever appearing in an old Need for Speed game though. Perhaps we can do something about that for future game releases though :>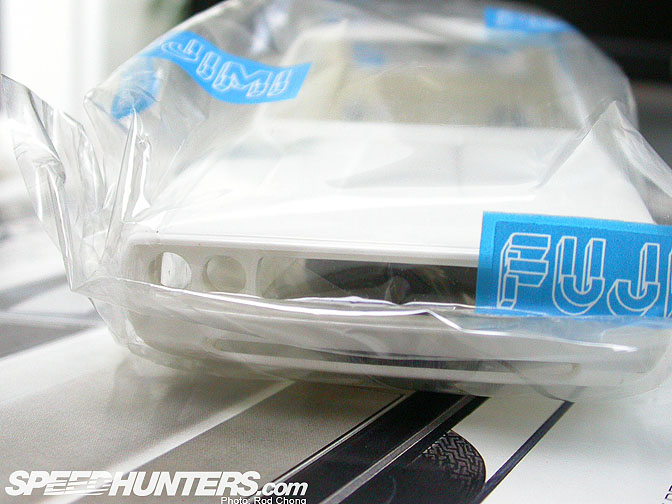 I have no plans to ever build this kit. Is that wrong? Is that the same as building a performance tuned car that never gets taken out to track days?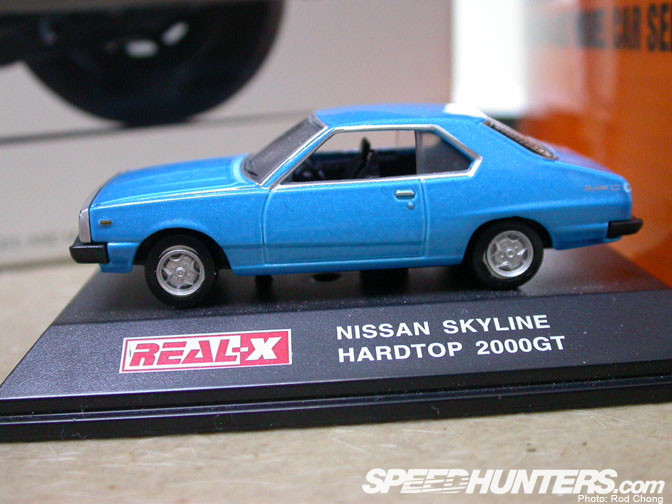 This 2000GT Skyline was given to me by Antonio a few months ago…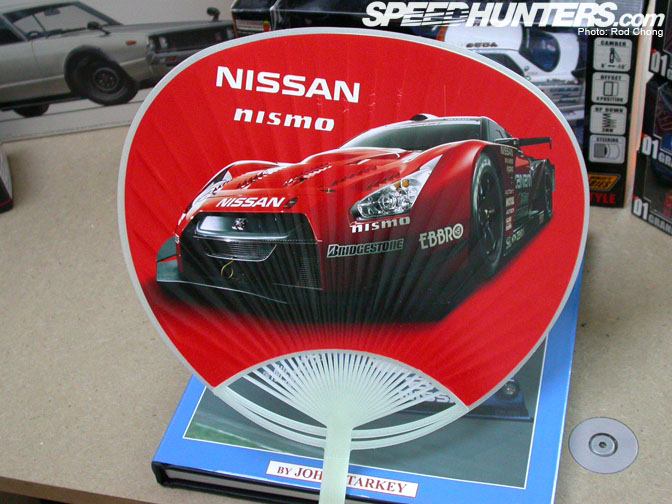 I picked up this fan at the Suzuka 1000kms this past August in Japan.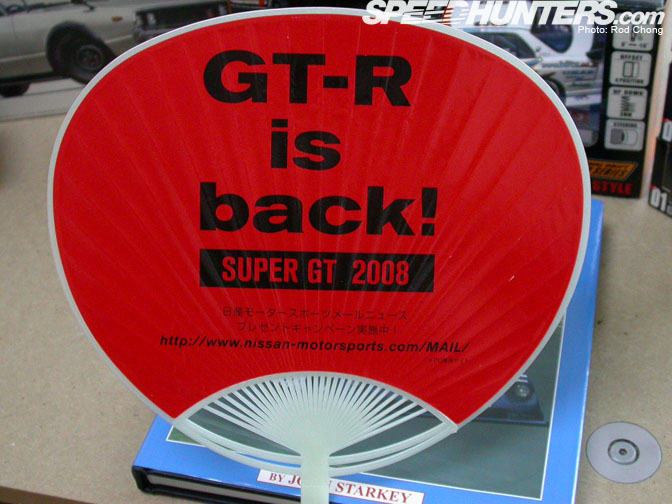 It's the type of hand fan that the hardcore Nismo fans would use to keep themselves cool on hot summer days at race tracks across Japan.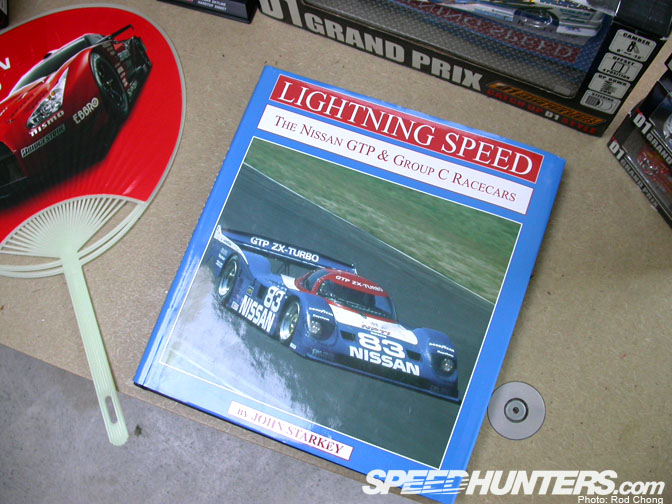 And now we are getting into the hardcore…. a book about the great Nissan sports car racers from the 1980s and early 1990s.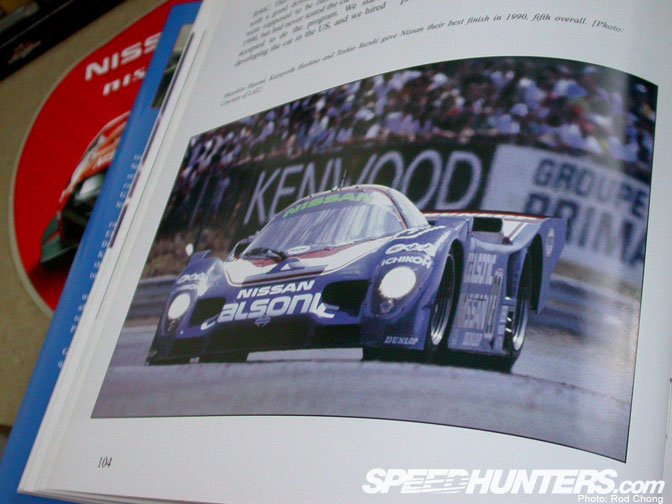 Written by motorsports author John Starkey, the book gives a complete rundown of Nissan's now legendary IMSA GTP, WEC Group C, Le Mans and Japanese Group C campaigns.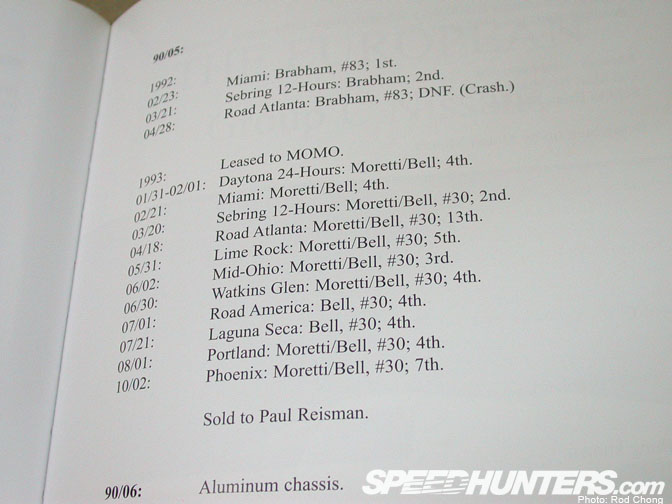 It also gives the complete race history of each and every Nissan prototype chassis. Pure hard core train-spotting this is….
Are any of you guys into chassis numbers at all? Can you tell me the chassis number of say Tanner Foust's Formula D championship winning 350Z?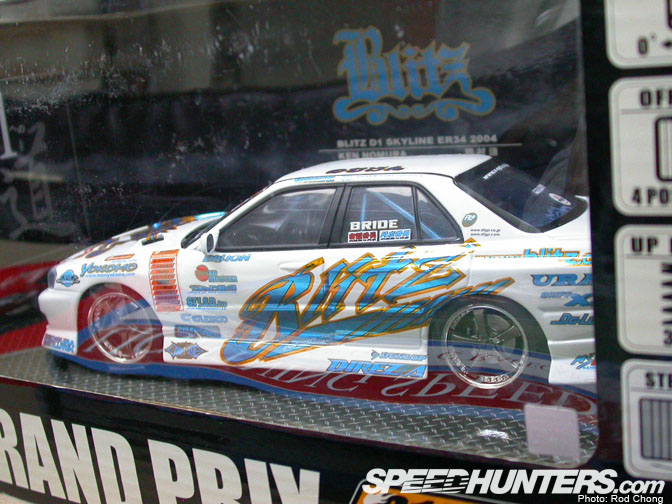 Perhaps Jeroen can tell us the chassis numbers of the Ken Nomura Blitz ER34 drift Skylines. This is a 1/24 scale die cast…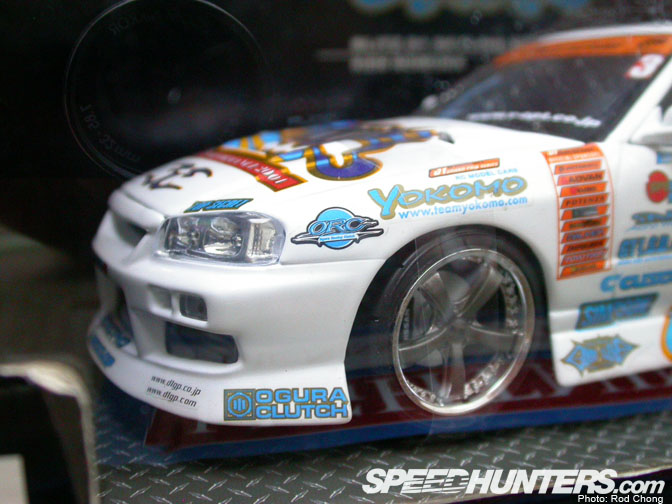 And no I have never taken it out of the box….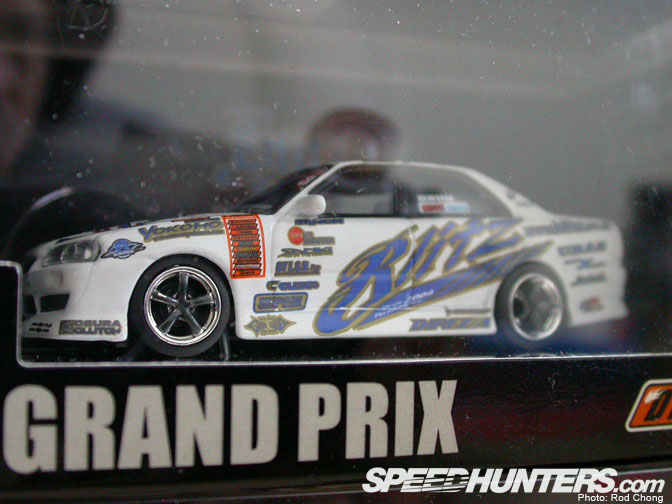 I also have the 1/64 scale version too….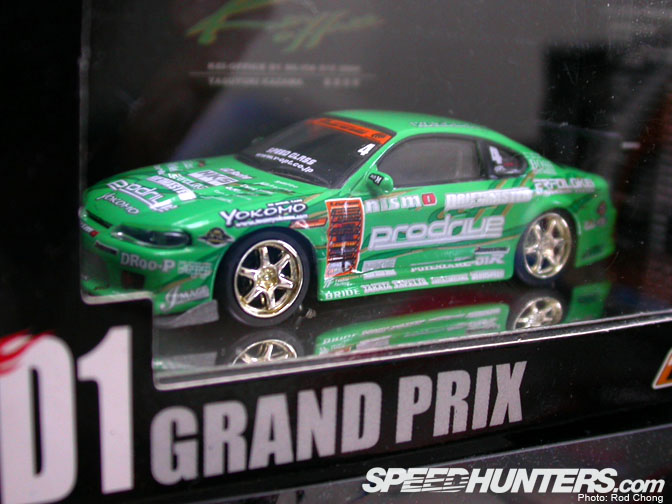 I have quite a few of these 1/64 scale D1GP drift diecasts. They are perhaps not particularly exotic for JDM culture fans. I know several shops in the Vancouver area that sell these although they are less common these days. This is the Kazama S15…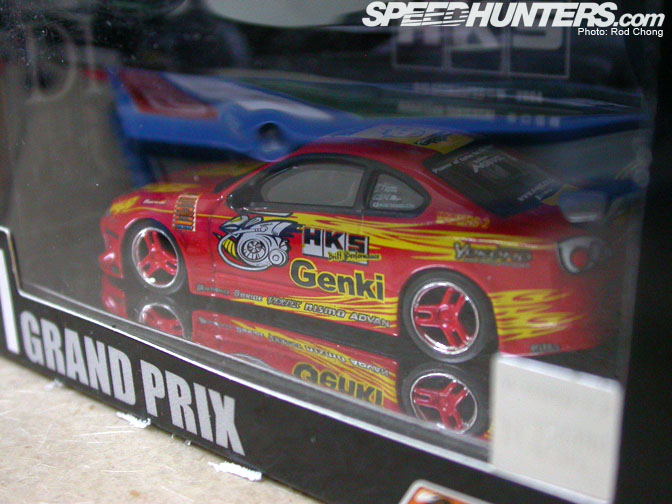 Ahh the glory days of D1. This is the Taniguchi HKS S15.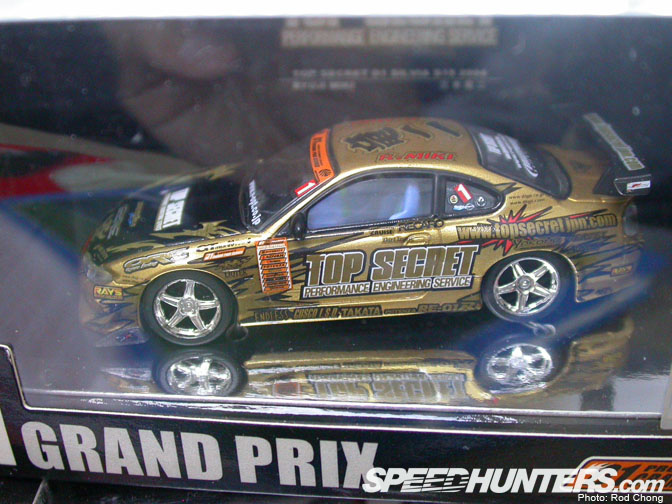 I should really get Miki to sign this model. I bought most of these 1/64 scale D1GP die casts at the D1GP All Stars event at Irwindale in December 2006.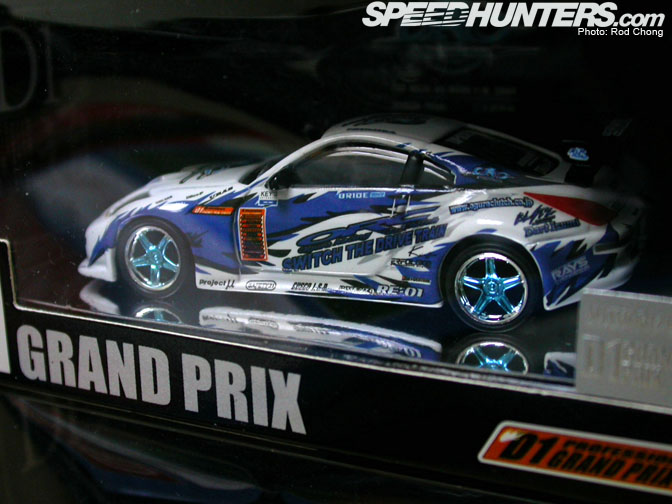 I was lucky enough to see this Imamura piloted 350Z drift car in the flesh that day.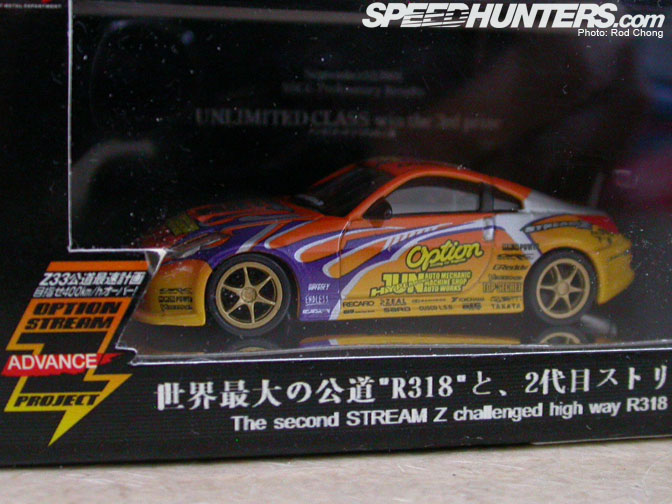 The famous Stream Z, Silver State Challenge open road top speed car…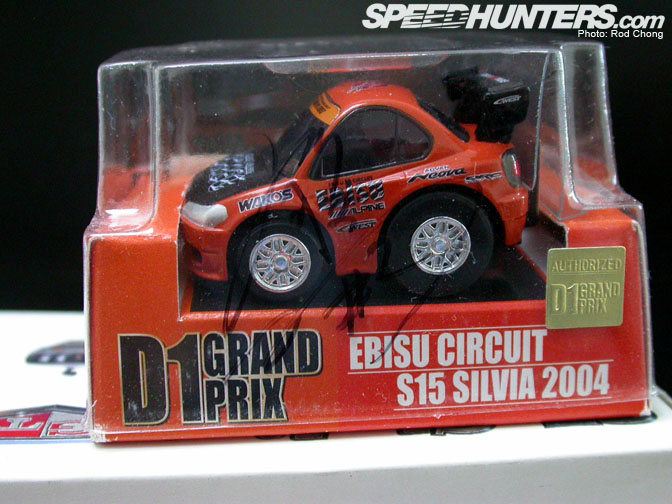 And our last Nissan collectable… the Team Orange S15 drift car personally signed by it's driver, Kumakubo. I bought this model at an Autobacs store in Japan. I actually picked it up for fellow Speedhunter Andy Blackmore… which reminds me I need to give it to him!
Ok guys, so I'd like to ask that you pull out your digital cameras and share with us your own Nissan collectables. I've started a thread on the Speedhunters forums here. I'd ask that you size all your photos so they are 672 pixels wide by 448 pixels tall. This will help us quickly format a nice looking story at the end of the week or so.
Cool? Let the sharing begin!
:Rod