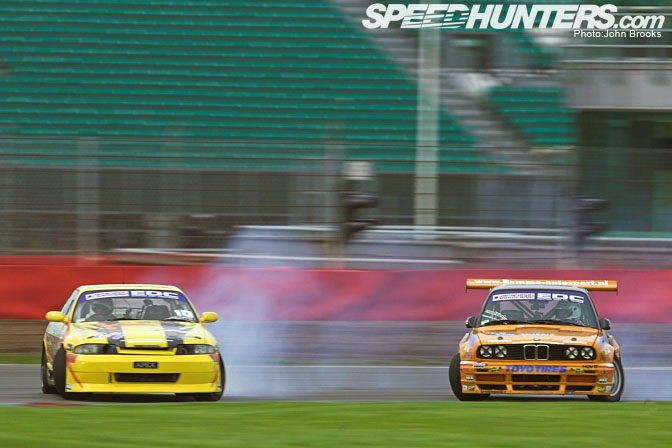 Earlier this week we previewed the Formula D drivers that will be appearing in next weekend's Red Bull Drifting World Championship in Long Beach, and now its time for the second part where we'll take a look at the international drivers that are making the journey to California for the event. Although there were some conflicts in arranging D1GP drivers to appear ,there is still a wide variety of drivers from around the world that will be competing in the event and hopefully things will go better with D1 next year. 
Anyways, on to the cars and drivers-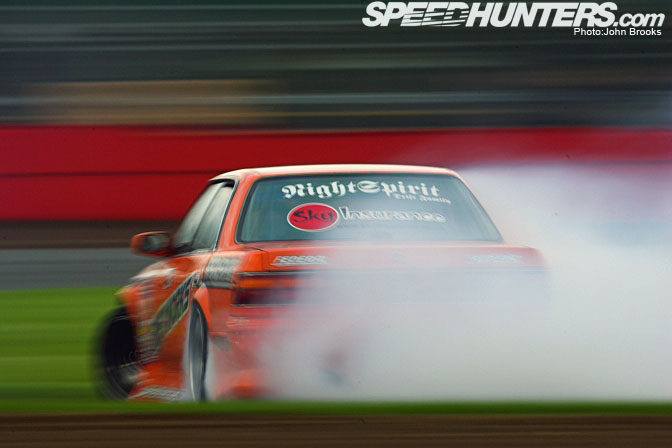 By now I think almost everyone should be familiar with UK driver Ben Broke Smith and his Driftworks JZX81 Toyota Chaser. He and his car have appeared in a number of Speedhunters stories over the past several months and he is making is way to Long Beach after winning this years EDC championship. I think it's awesome that "Bon Bon" is so successful in the old JZX81 and it will be cool to see the big Toyota sedan sliding around the Long Beach docks next weekend.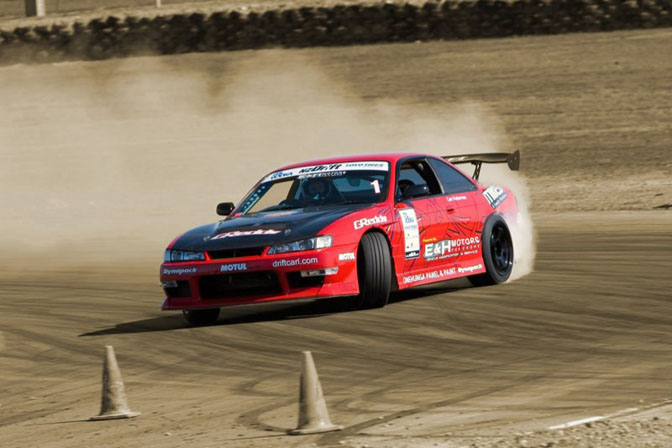 Representing New Zealand will be Carl Ruiterman in his E&H Motors S14 Silvia. Carl finished second in this year's D1NZ standings and in 2007 he took the championship in three different NZ series including D1NZ, D-Factor, and Drift Revolution. Besides being used for drifting, Carl's S14 has also seen use as a drag car. It seems like a lot of the tuned cars in New Zealand have seen action on the drag strip in additon to drifting and road racing.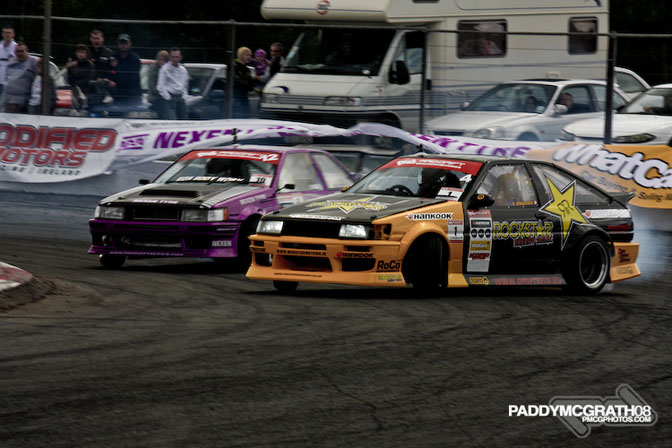 Coming from Ireland will be Eric O'Sullivan in the Rockstar AE86 Levin. Like a lot of other pro-spec AE86's around the world, this car has had its Toyota 4AGE replaced with a more powerful Honda S2000 engine. This year Eric was the champion of the JDM All Stars series and in 2007 he won the Prodrift IRL series. I wonder if we will be seeing some Rockstar twin drift with this car along side Tanner Foust's 350Z?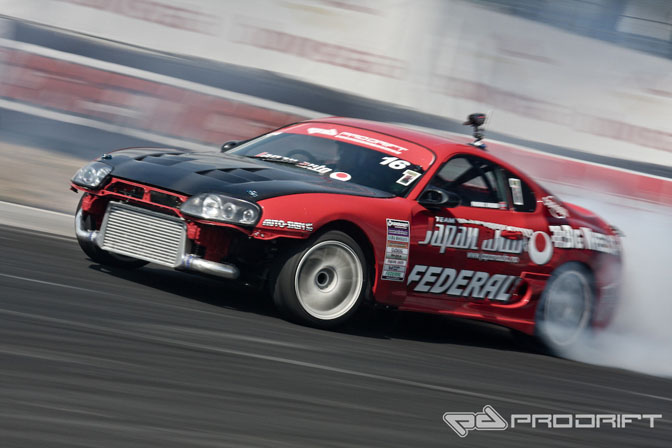 Representing Norway will be another driver who has seen action in the Prodrift series, Fredric Asabo in his JZA80 Toyota Supra. He has dominated in his home country taking the Nordic Drift Championship title in both 2007 and 2008. You don't see many Supras in pro drifting anymore, so it will be nice to see one competing in Long Beach as Fredric tries to put Nordic drifting on the map.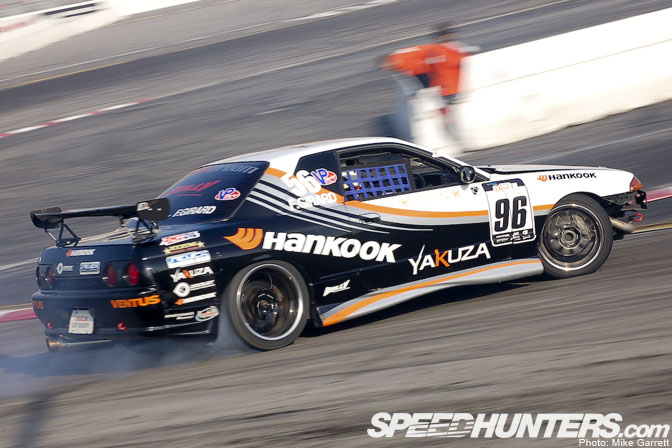 Making the relatively short trip down from Canada will be 2008 DMCC winner Frederick Girard in his Hankook-sponsored R32 Skyline. 2008 was Frederick's second consecutive DMCC championship and he is known for being a very consistent driver. This won't be his first time competing in the US, as he also drove in last year's D1GP All Star match at Irwindale Speedway.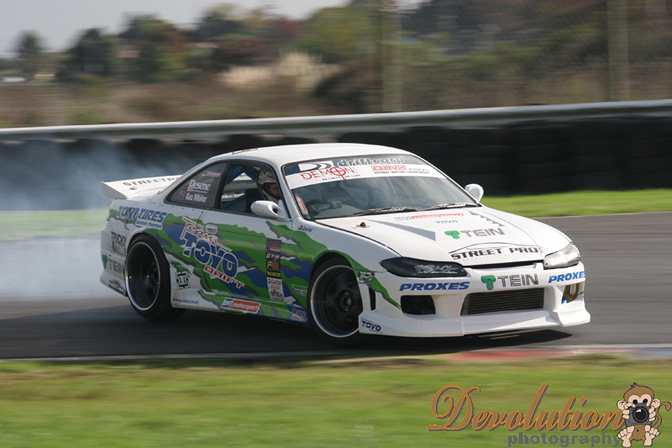 Another entrant from New Zealand is 2008 D1NZ champion Garry Whiter in his Toyo-sponsored S14 Silvia (with an S15 front conversion). He was able to take the championship this year after being the runner-up for the past two years. New Zealand's drifting level is getting very high and it will be interesting to see how him and his fellow countrymen do at the Red Bull event.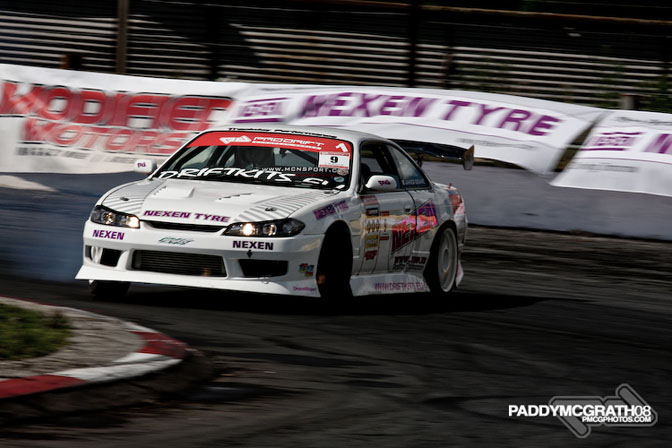 Another Irish driver competing will be 2008 Prodrift Europe and Prodrift IRL champion James Deane in his S14.5 Silvia. At just 16 years old, James is the youngest driver on the Red Bull event roster by far. I mean he's not even old enough to legally drive in a lot of countries around the world!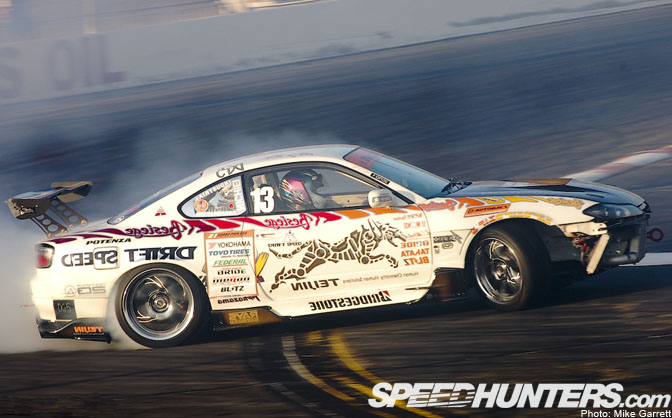 Sure to be fan favorite is 2002 D1 Grand Prix champion Katsuhiro Ueo who will be piloting an S15 Silvia from Drift Speed. He might be better known for his skills behind the wheel of the AE86, but Ueo will be competitive no matter what car he is driving. This will be his first trip to the US in quite a while and I'm sure a lot of fans are excited to see him drive on the pro level again.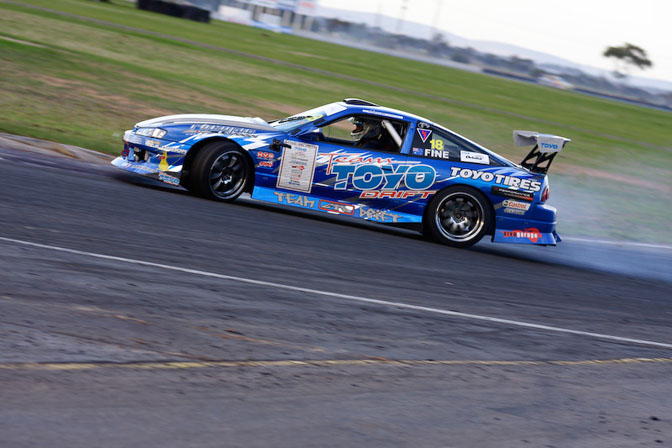 Representing Australia will be 2008 Drift Australia champion Leighton Fine. Although he drives the Toyo Tires 180SX pictured above in his homeland, it looks like he will be driving a specially prepared S15 Silvia for the Red Bull event. Leighton had a dominant season this year in Australia and is looking to add to it with a good showing in Long Beach.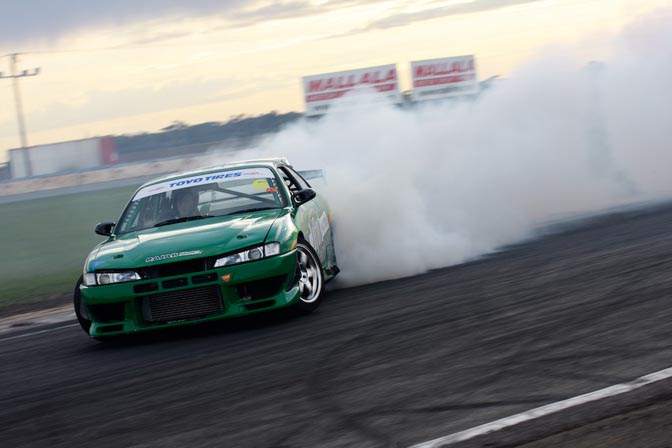 Another Aussie driver competing in Long Beach will be Luke Fink in the Holford Motors S14 Silvia. Luke was the runner-up in the 2008 Drift Australia series and he is no stranger to international competition…of another type. Before getting involved with drifting he was a pro BMX rider who traveled the world competing in various big name competitions including the X-Games in the US.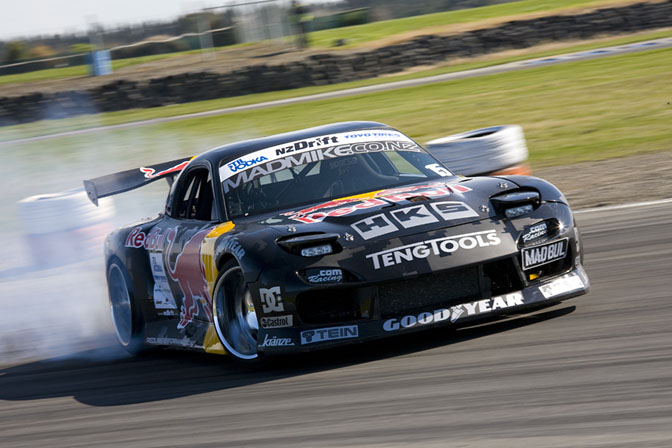 One of the most anticipated cars at the Red Bull event is the Mazda RX7 driven by "Mad Mike" Whiddett from New Zealand. We have featured his car plenty of times on Speedhunters and I won't be surprised if this 4-rotor FD is the LOUDEST car at the event. Mad Mike is sponsored by Red Bull and this will be his first time appearing internationally with the new car.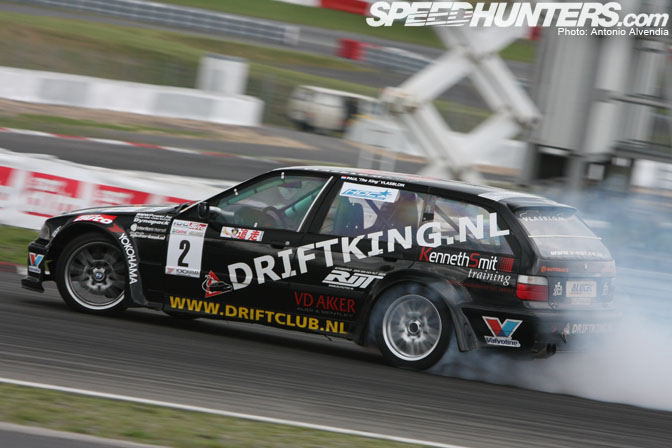 After a customs mishap last year during the D1 event, Netherlands-based drifter Paul Vlasblom will appear in the US for the first time with his E36 BMW 3-Series Wagon. He is one of Europe's top drifters and has appeared in events all over Europe and elsewhere. This year he won the IDS and in '07 he was the champion in the King of Europe series. It will be great to see him finally getting a chance to compete in the US against  the drivers from around the world.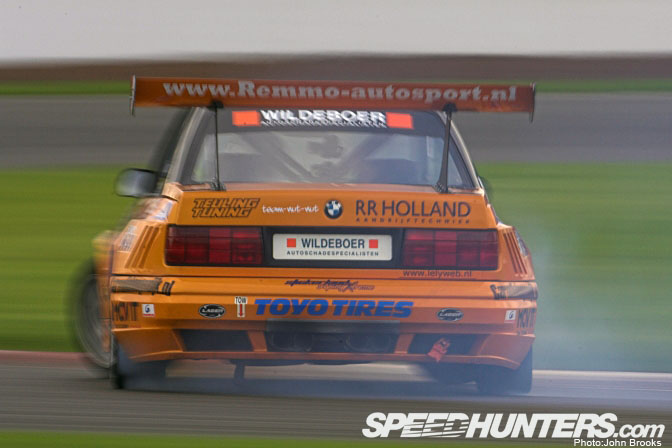 Also coming from the Netherlands is 2008 IDS runner-up Remmo Niezen in his V8-powered E30 BMW M3. He is another driver who has a lot of grip racing experience in addition to drifting. The E30 M3 is an extremely popular among hardcore car enthusiasts and it will be nice to see Remmo competing in the states with one of these rare machines. I like DTM-ish looks of his car.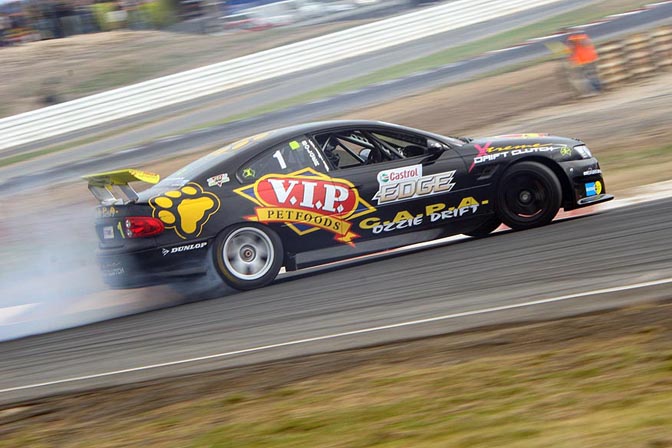 Making his second appearance in the US will be the Irish-born but Australia-based Robbie Bolger in his Holden Monaro. Robbie was the Drift Australia champion in 2007 and also competed at last year's D1 event in Irwindale. When a spot opened up for him on the Red Bull event roster, he jumped at the chance to appear in the US again and his car was express-shipped to California.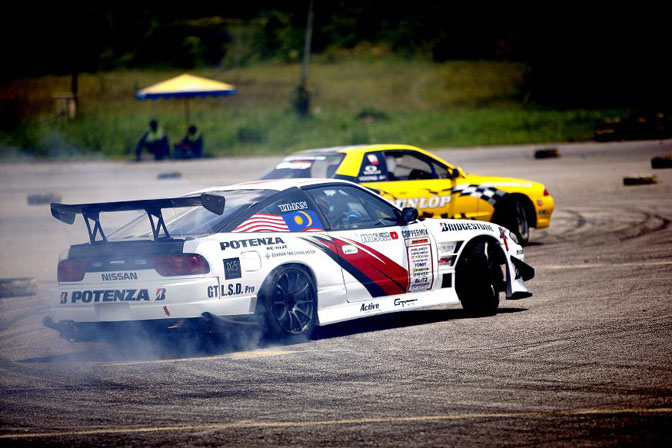 Representing Malaysia will be veteran Tengku Djan Ley in a Nissan 180SX. Besides dominating in Malaysia, he has appeared a few times at Irwindale and also drove in this year's Formula D exhibition event in Singapore AND in the D1GP exhibition in Tokyo. The last time he was in the US he was driving his AE86, but now he will be driving in a new 180SX with an S15 front end.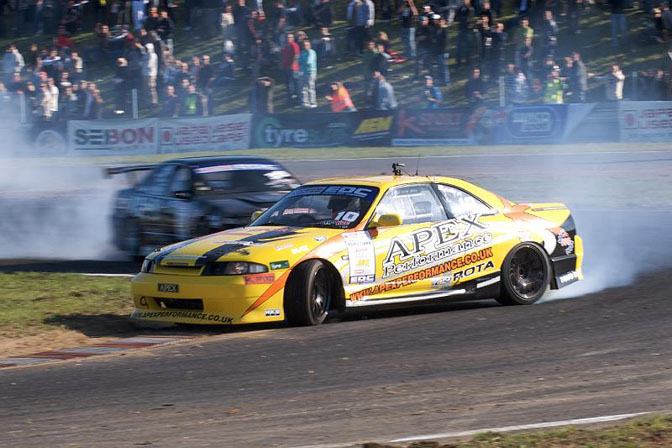 And lastly we have another driver from the UK. Joining Ben Broke Smith will be 2008 EDC runner-up Tim Marshall in the Apex Performance R33 Skyline powered by a Chevy V8. There will be no shortage of big V8's roaring around the docks in Long Beach, but Tim's Skyline will certainly be one of the most unique. Like a lot of the other competitions in the event, Tim also has a lot of experience in motorsports other than drifting and he serves as a driving instructor in the UK.
So there you have it, the 32 cars and drivers that will be appearing at the Red Bull Drifting World Championship. If you missed the first half of the story, check it out here.
Photos from Carl Ruiterman's official site, Paddy McGrath, Devolution Photography, Drift Australia, Performance Car Magazine NZ, the EDC, and Tengku Djan's offical site.
Red Bull Drifting World Championship
-Mike Garrett