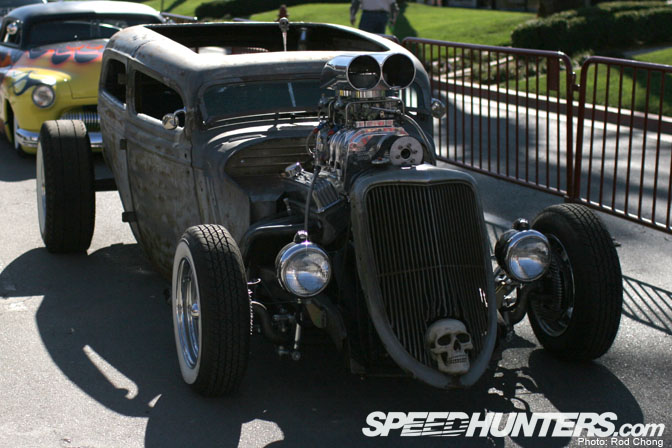 A lot of people in the Hot Rod world don't like the term "Rat Rod"….. to them this usually means a car of poor build quality which is unsafe for any sort of road use.  It can also mean a car that only half pretends to be a return to traditional purist rodding styles… or perhaps a counter-reaction to blinged out "cheque-book Rods"
Another term coming into use is "Suicide Rod". These are Hot Rods that have taken the look and feel of old school Jalopies, added a bit of gothic, zombie style  and hypertrophied them into a totally new direction. Let's face it, Hot Rods did NOT look like this in the 40s and 50s.
Let's have a look at a RatRodoristhatSuicideRod that was on display outside the SEMA show buildings.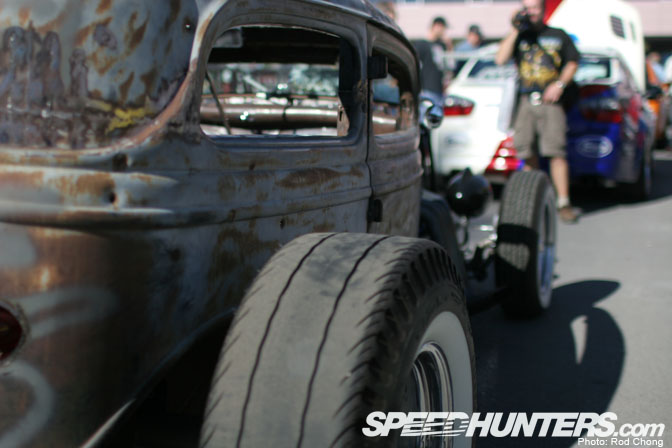 This is as Anti-Bling as it gets no? If any style of car says f*** y** then this is it. A bit like Punk Rock car building if you will…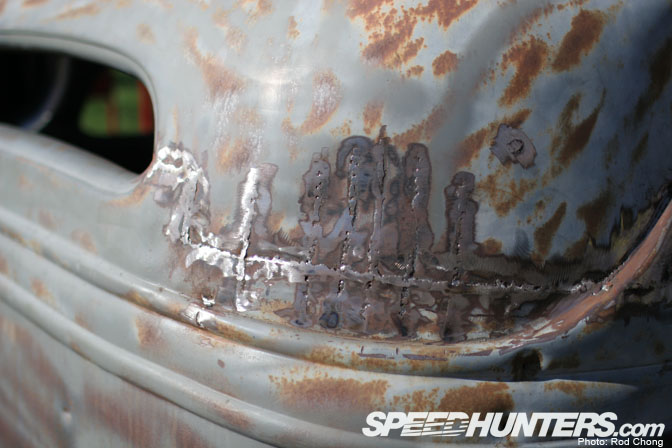 You'll notice that the welds where the roof has been chopped have been left exposed. The body is still pitted and imperfect. The reality of the age of the old shell is part of the look and feel Rat Rods….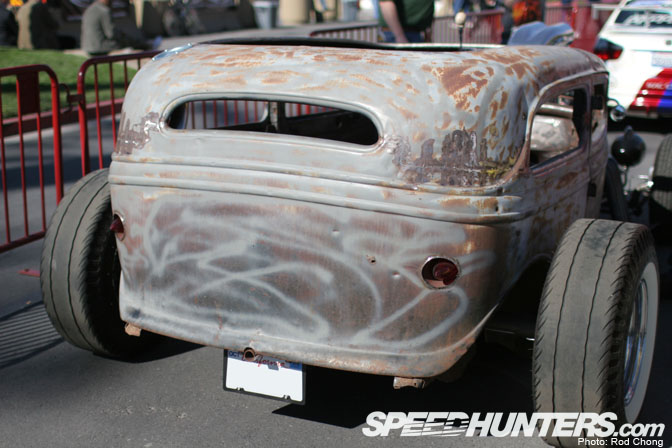 I might have preferred if the wheels were a little tighter to the body… to me they are sticking out a bit too much.
The1950s Cadillac tail-lights are a nice touch.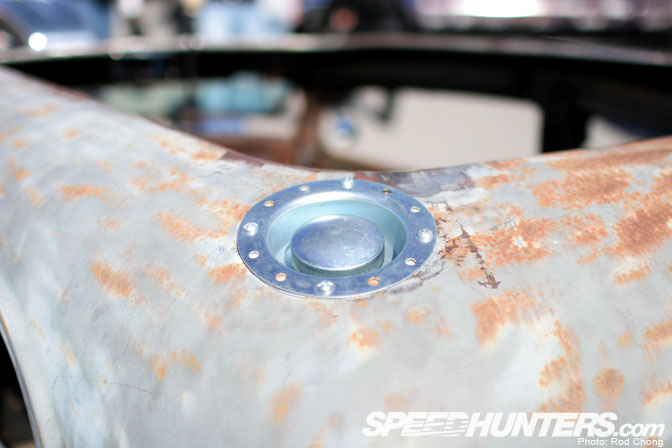 Insane place to put a fuel filler cap!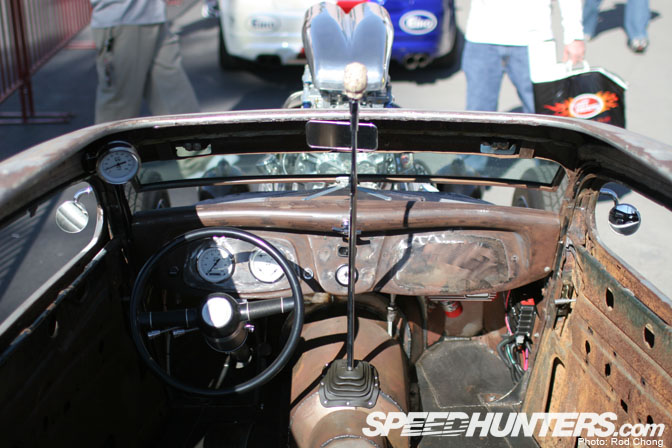 Looking inside the car you can see just how spartan it is. Driving this car must be a very extreme and raw experience!
You can see by looking at the combination of parts that this car isn't as integrated as it could be…. I'm not that hot on the choice of the steering wheel… but at the same time, it is totally beside the point to nitpick.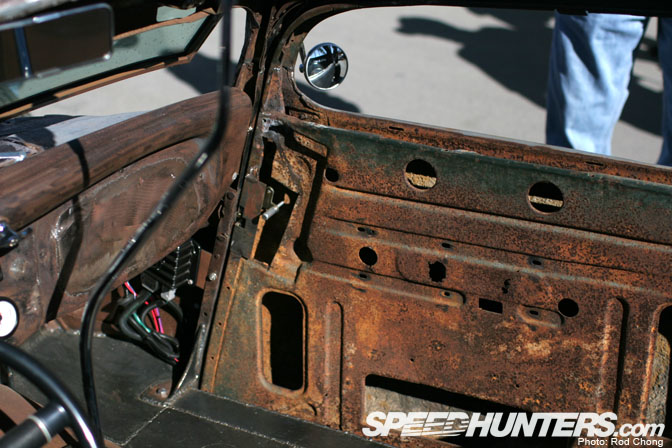 Texture… Must smell like Oxide.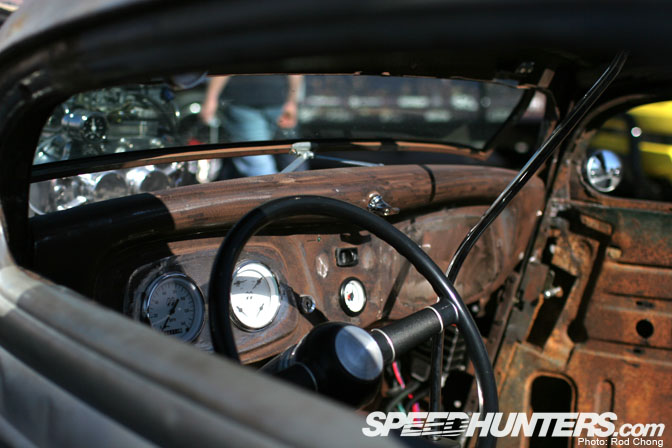 One more shot of the dash…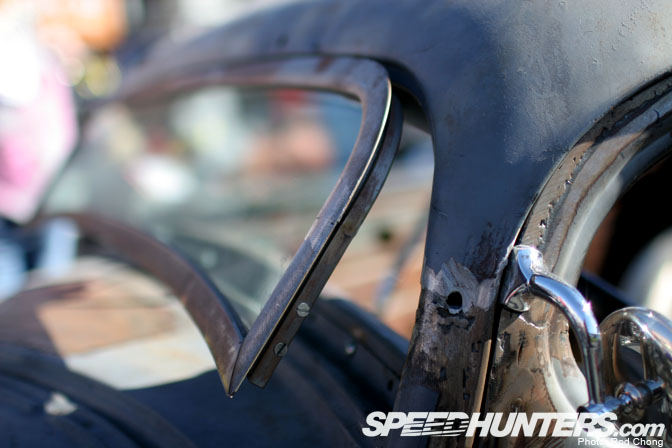 I assume the driver wants to be able to smell the engine fumes a bit better….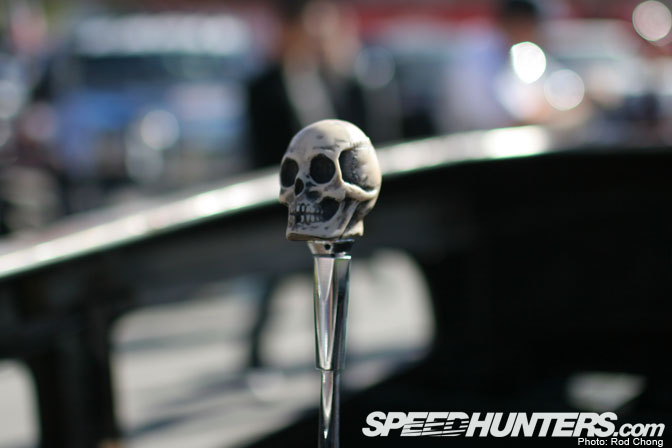 I am looking forward to the day that I get to see one of these cars on the road… just to see the shifter moving around above the roof line of the car!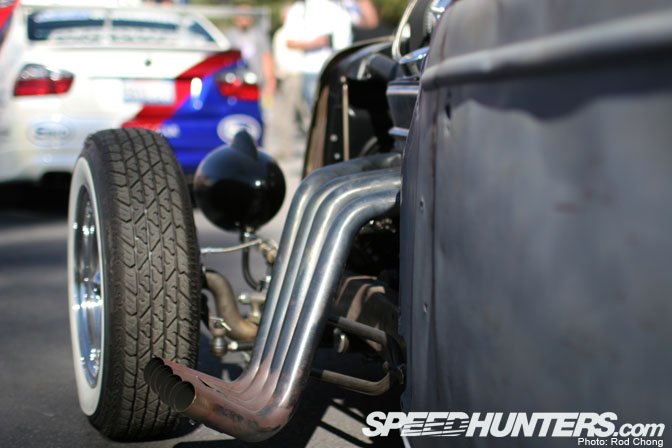 Continuing the anti-social theme, just imagine the sound from the open headers. I assume this is street legal to have a car that will shatter windows and set off car alarms?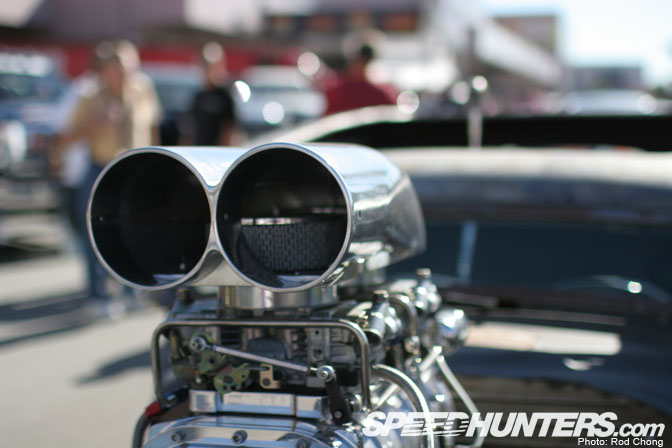 The engine is all business. There is a sense of perfection here which is contrasting the unfinished qualities of the rest of the car.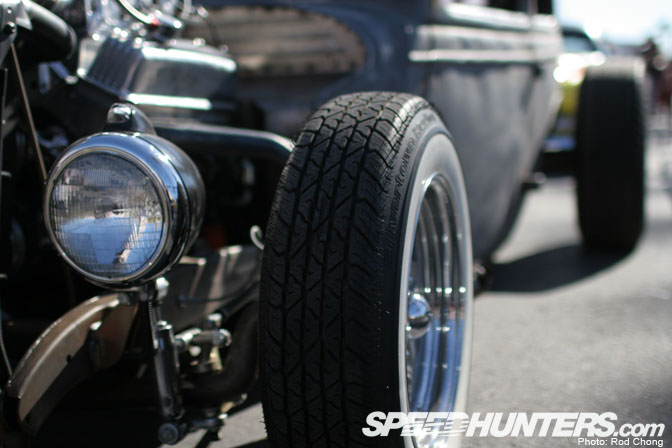 A lot of newer "traditional" rods go for the tall and skinny tire look. This car is somewhere in between this and…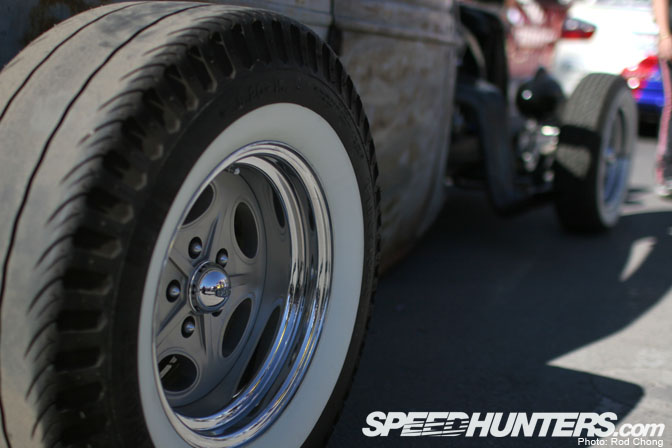 … a "big and little" look.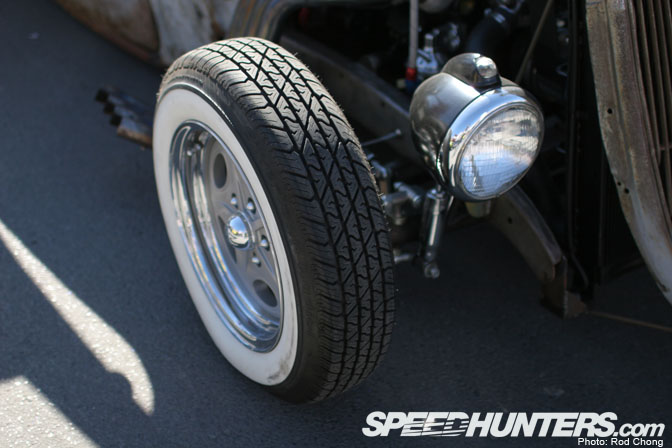 Ok the laptop battery is about to die here so I'd better sign off… (yes I'm on another plane erg)
Cheers!
:Rod