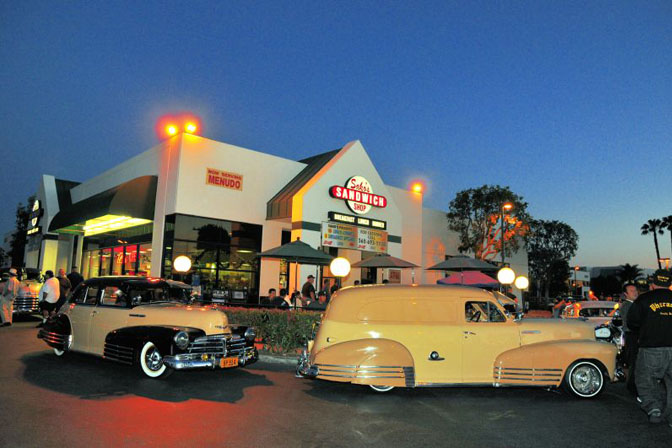 Through my experiences photographing and writing about cars, I have been introduced to a lot of really interesting people who come from a lot of different backgrounds. One of them is Jae Bueno and his blog www.jaebueno.com. I first remember looking at the photos in his Flickr gallery and being very impressed with the quality and vibrancy with which they portray the Southern California automotive life. With our focus on SoCal this month, we thought it would be a fine time to showcase Jae and a little bit of his photographic work.
Jae's primary career is in the technical field, but he spends his extra time covering Southern California events and happenings with a strong focus on LA's lowrider and custom car scene. The list of publications Jae contributes to include Lowrider Magazine, Heavy Hitters Magazine, Lowrider Girls Magazine, and LATACO.com. He has lived in SoCal for all of his life and through his youth he experienced first hand many of LA's automotive movements including lowriders, the Cal Look VW's, and the early days of the sport compact scene.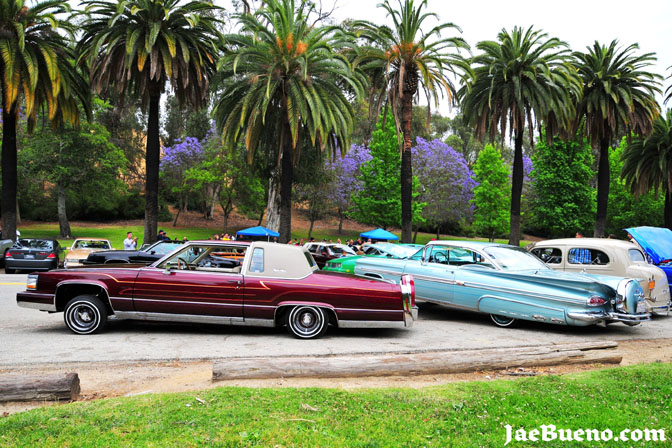 Like the people of SoCal itself, Jae's automotive tastes are very diverse and his past rides include a Cal Look '69 VW Squareback as well as a 1990 Honda Civic which he bought brand new and modified JDM style before the term "JDM" even existed. Right now, Jae uses his photography to stay in tune with all of the automotive scenes in SoCal, but his main focus right now is on the lowrider world , as seen in the photo above which was shot at a recent event in LA's Elysian Park.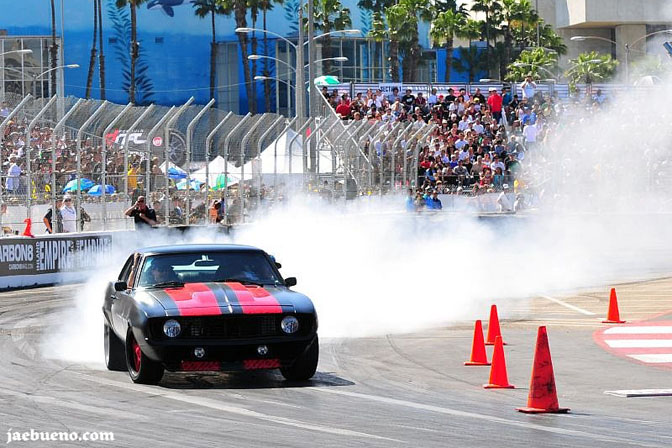 On your typical weekend, there will be any number of big car events happening across SoCal and Jae says that he tries to get out to an event every weekend if possible. While lowriders might be his primary "obsession" right now, he can be seen at all sorts of SoCal events including this year's Formula D event on the streets of Long Beach. He is no stranger to the world of tuned Japanese cars either. When Jae had his Civic he experienced all of the Socal's original sport compact events like Battle of the Imports, Import Showoff, and Hot Import Nights.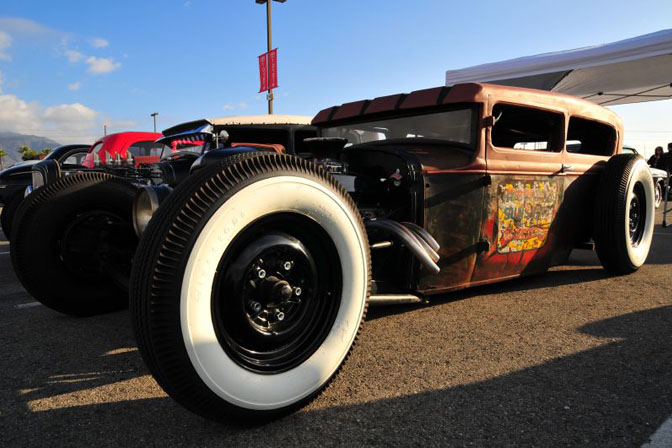 Some more of Jae's work from the '07 Mooneyes X-Mas party at Irwindale Speedway.One of the things that Jae really enjoys about the SoCal car lifestyle is the way the different scenes mix with and influence each other. After hearing that, I couldn't help but draw comparisons to here in Japan where you will see kustom cars built out of compacts and traditional Japanese tuning styles used on cars like Porsches and Vettes. I think it's that diversity that makes cars so fun.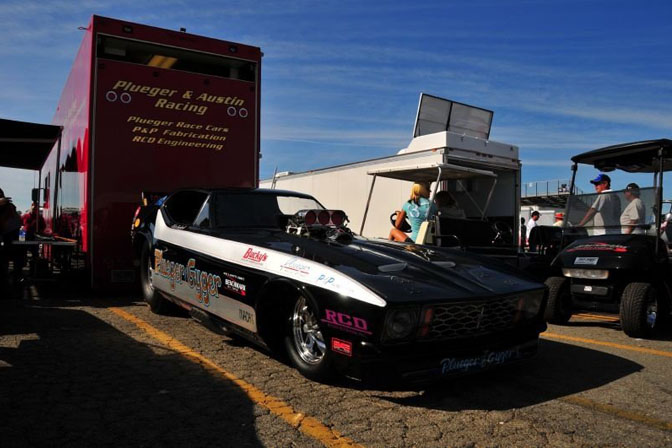 Another event that Jae attends is the NHRA Winternationals at the historic Pomona Raceway. I'm really digging this retro style Mustang funny car that I spotted in his gallery. Looking through Jae's Flickr is really like taking an all-encompassing trip to LA!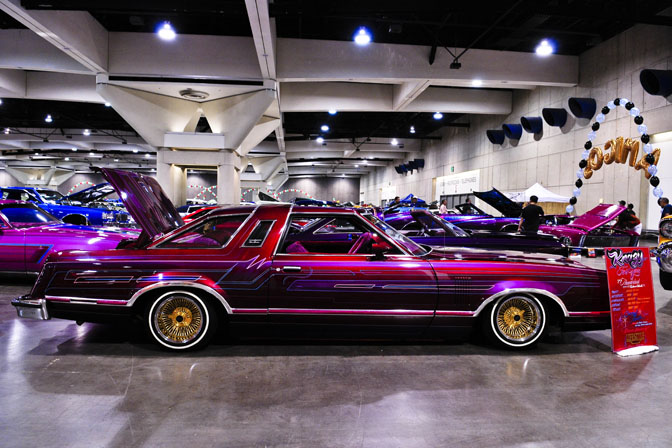 A Lincoln Continental lowrider that Jae shot at this year's San Diego Indoor Custom Car Show. Hrm…San Diego is still considered SoCal isn't it? Either way, this Lincoln looks like it has a TON of work put into it. On a lot of these lowriders, the paintwork alone can be considered art.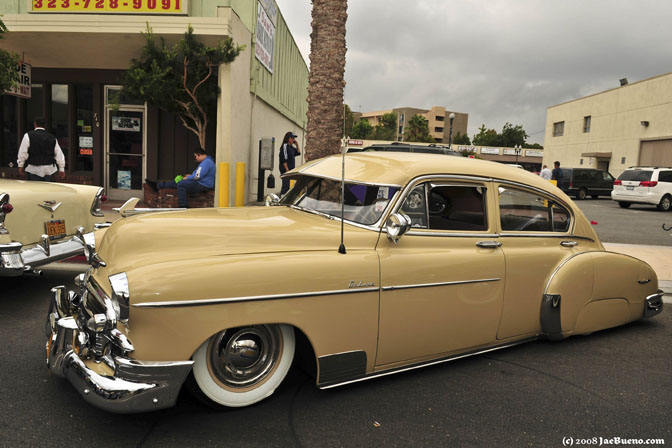 And lastly a slammed 1950 Chevrolet sedan Jae photographed at the '08 Fall Festival in Montebello.
When I asked him what his favorite thing about SoCal car culture is he said-
"Go to any
car show in SoCal and you will see everything from a Model T to a 1951
Merc with Suede paint!  There are events every weekend from drag racing
to cruise nights. People who enjoy cars can always find something to
do. Cars are an extension of our personalities and here in the SoCal
car culture is the best place to see people from different walks of
life come together and talk cars."
Couldn't have said it better myself. Big thanks to Jae for letting us feature him and his work!
For more, make sure you check out Jae's blog and of course his Flickr gallery.
-Mike Garrett