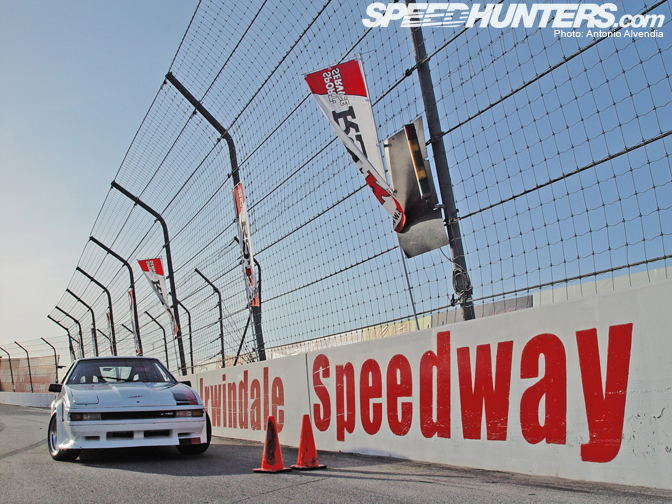 Wow it seems like it was only a few days ago I was writing about our plans for Porsche month… Where did the time go?…
This month we'll be diving into the roots of the vibrant and varied car cultures that make up the Southern California car scene. Los Angeles and the areas that surround have given rise to many car tribes over the years and this month we'll be slicing and dicing our way through them.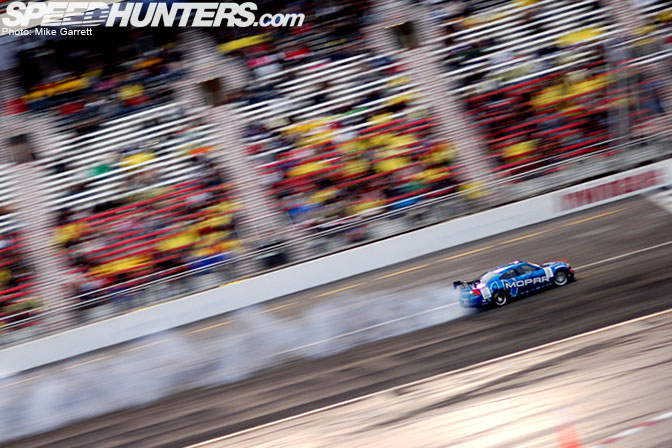 One of the first items on the menu will be the build up to the Formula Drift Season finale at Irwindale Speedway on Oct 12th. Although perhaps overshadowed by the upcoming Red Bull World Drift Championships event at Long Beach next month, it still is one of the most important events on the US drifting calendar. We'll mark this occasion by celebrating the short but impactful history of drifting at Irwindale. Watch out for features from both Antonio and Mike about past Irwindale events.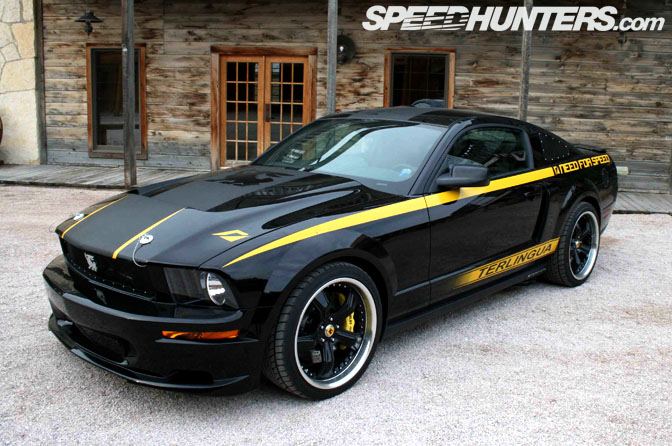 Also coming to Irwindale next weekend is this new project that we've been working on with Shelby: a special Need for Speed edition version of their Terlingua Mustang. Can't wait to get my paws on this machine. Let's see how the experience of American Muscle on the roads of LA, compares to the Euro refinement I got to experience in Belgium, with Porsche.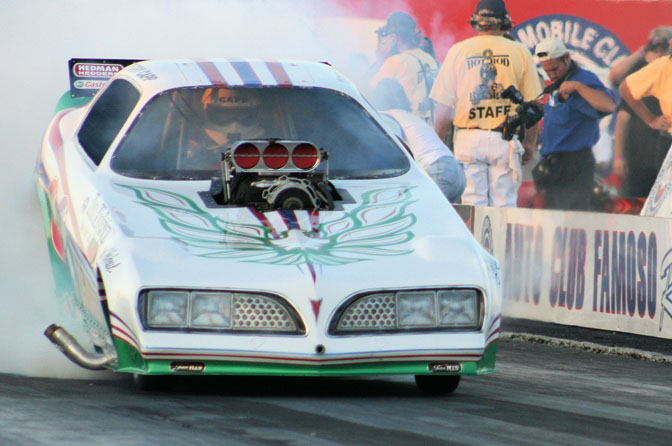 The day after Formula Drift Irwindale we'll be driving up to famous Famoso Raceway to see what all this fuss about the burgeoning Retro Funny Car scene is about. There is a big revival going on at the moment with these types of cars in Drag Racing right now and we'll be there to capture the action with our lenses. I'm pretty excited to see these machines in the flesh!
Reminder to self: bring earplugs….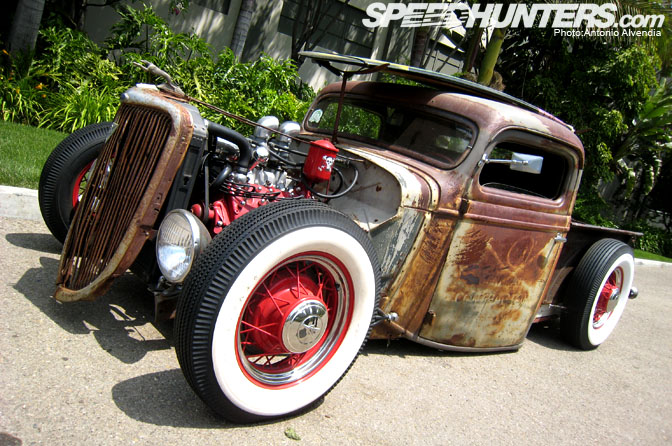 We've previously seen some of Japan and Europe's top automotive museums in Speedhunters. So what are some of the SoCal equivalents? Antonio and I will be visiting both the Wally Parks NHRA Motorsports Museum and the Petersen Museum to see what is on offer.
Antonio and I visited the NHRA museum this past April to have a quick look at the exhibits… at the time this Rat Rod was sitting in front of the building. Pretty damn cool.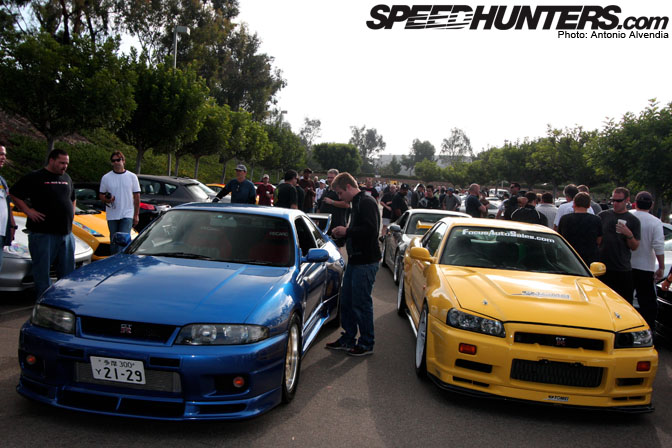 Antonio will also be looking into many different aspects of the SoCal "Sport Compact" scene including in depth retrospectives on the evolution of street racing and parking lot meets to some of the early organized events.
I'm also quite excited to hear that Mike Garrett will be taking his camera out to D1GP at Fuji Speedway later in the month. Should be good!
Best,
:Rod