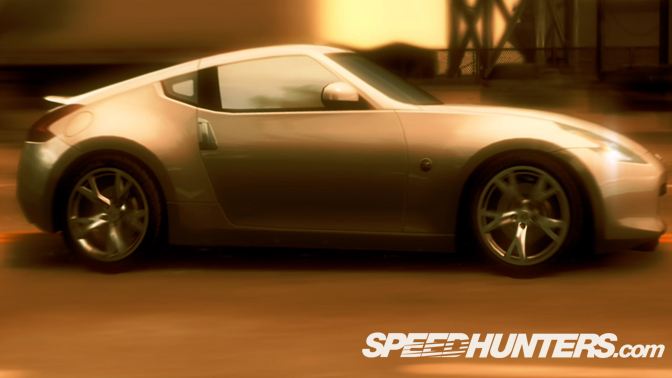 So… the veil has been partially lifted…. Nissan has now released three official pictures of the newest and greatest iteration of the much beloved Z; this time called the 370Z for us westerners. Over here at the Speedhunters we have a slightly different perspective on the car to offer our readers. Our colleagues on the Need for Speed team has been very busy collaborating with Nissan on the launch of the new car and have put together a special video showcasing the 370Z inside the upcoming Undercover game.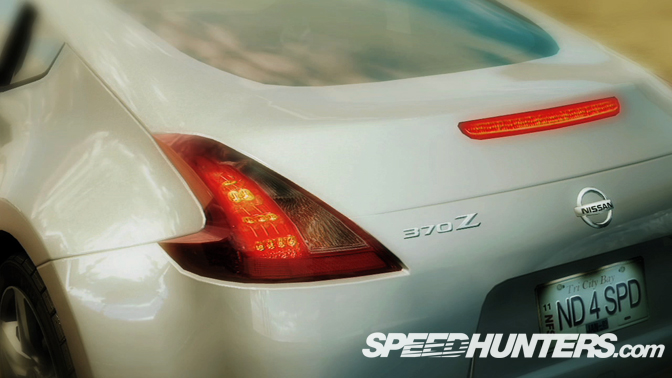 The outgoing 350Z was the car of choice for many aftermarking tuning companies around the world. It will be interesting to see how quickly the aftermarket tuners jump onto this car. I would imagine that by the time the Tokyo Auto Salon rolls around we'll be seeing the first modded up versions.
What do you think of the style of the lights? They appear to be part of Nissan's new design language. They are slowly growing on me tbh.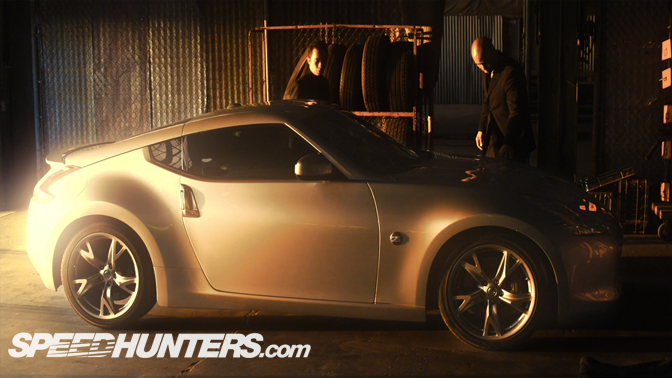 The front of the car looks pretty cool from this angle IMO. It certainly is a strong design statement. I'll have to wait until I see the car in person before I deliver a final verdict.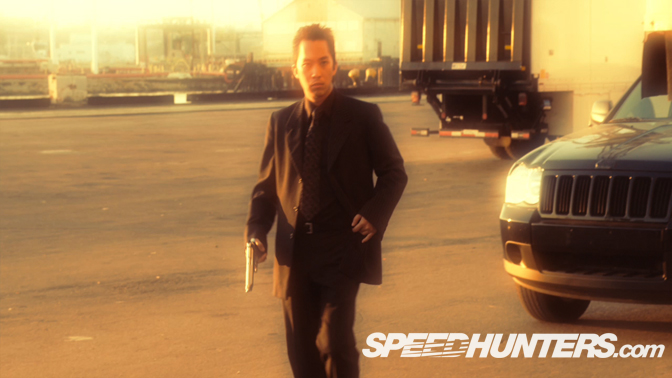 In the meantime you can check out the Need for Speed Undercover 370Z promo video. You'll be able to see the car from all angles to get a good sense of the new design.
I do really like how the car looks small and compact.. there is a real feeling of density to the design. As the name suggests the 370Z will be a powered by the same 3.7L V6
found in the Infiniti G37 and will be significantly lighter and a
little smaller than the current 350Z. The overall shape of the car is
almost much more compact with less overhang and draws a lot of
parallels to the original 240Z.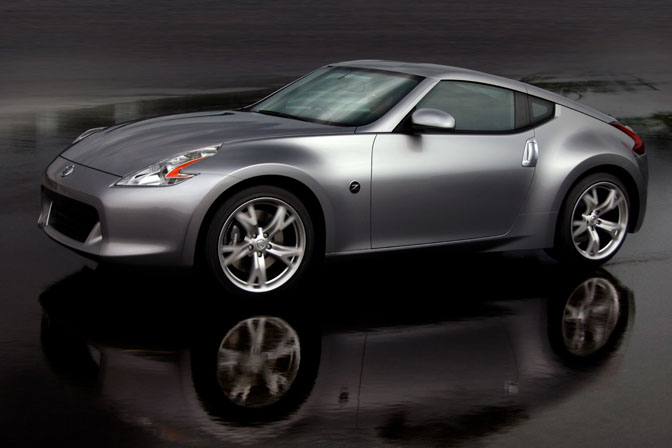 Another shot of the car showing the new lean and mean body. I like what
they have done with making the car smaller and lighter which helps
differentiate it from the larger and more luxurious G37 and the
monster-like GT-R.
I just wish there was less air between the top of the front tire and the wheel well. Nothing some new springs couldn't cure though.
The redesigned interior combines traits of the outgoing with Z with a
lot of the more modern design elements found on the G37. All in all it
looks like the 370Z will be quite a car, and big step up from the
already good 350Z. After all, more power and less weight is always a
good thing! Can't wait to see more about this one.
Enjoy the video… let us know what you think of the new car!