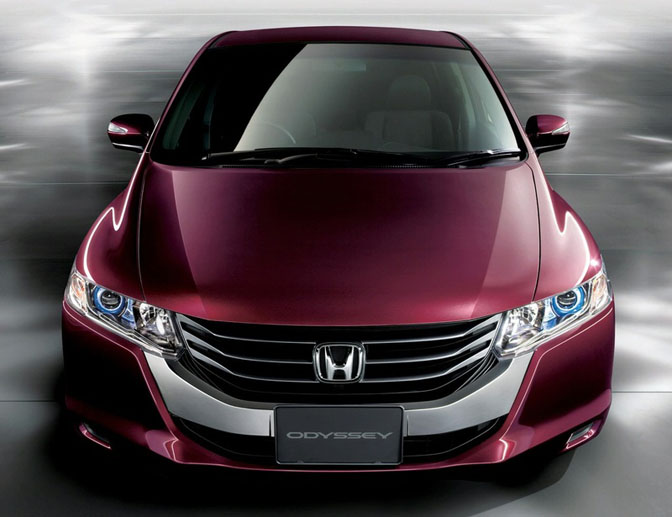 Anyone who says that a minivan can't be cool has probably never seen the Japan market Honda Odyssey. Unlike the US-spec Odyssey which is big, boxy thing, the JDM version is a sleek vehicle that looks more like a wagon than a van. Even though the previous version still looked modern to most, it has already been on the market for several years and Honda has just unveiled the redesigned Japan market Odyssey. Based on the popularity of the outgoing model, Honda kept the changes "evolutionary" instead of drastically altering the proven design.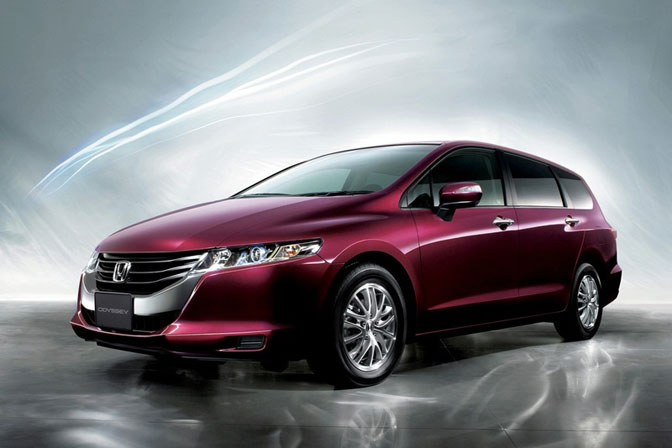 As you can see, the overall shape remains the same. Major changes include a redesigned front end that includes new headlights and a larger front grill that falls in line with other recent Honda vehicles. The front and rear fenders are also more pronounced on the new model.Like a car, the Odyssey has traditional doors instead of van-like sliding doors.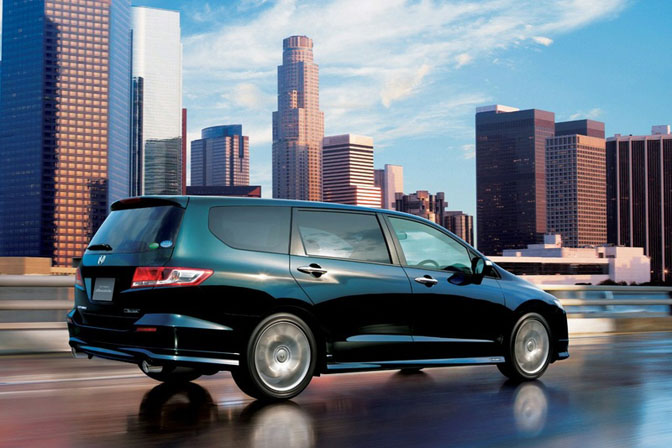 Isn't that downtown LA in the background of this photo? I find it funny how JDM car ads always show the cars in the US even if they aren't sold there. In this shot you can also see the rear end with the new taillights and the
dual-tipped exhaust. A 173ps DOHC four cylinder is standard with a
202ps version available in the top grade "Absolute" model.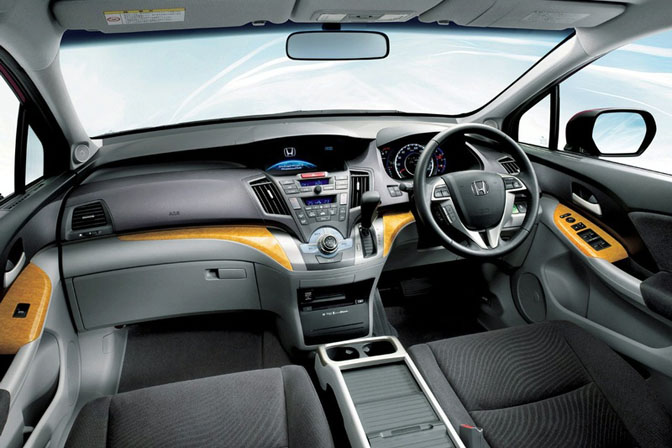 Just like the outgoing model, the new Ody has a futuristic interior with enough available features to rival a Lexus. "Luxury" items like HID headlights and navigation are available in just about every car sold in Japan, including the tiniest kei cars.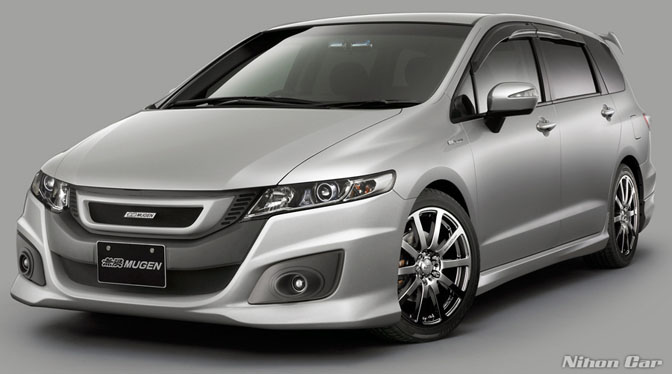 Not surprisingly, Mugen has already introduced a full line of tuning parts for the new Odyssey including aero, suspension, and exhaust.
As of now, the new Odyssey will stay a JDM model. but I have heard rumors that Honda may start exporting it to other markets like the United States within the next couple years.
I know I would rock one of these as daily driver, what about you?
Source: World Car Fans, Nihon Car
-Mike Garrett