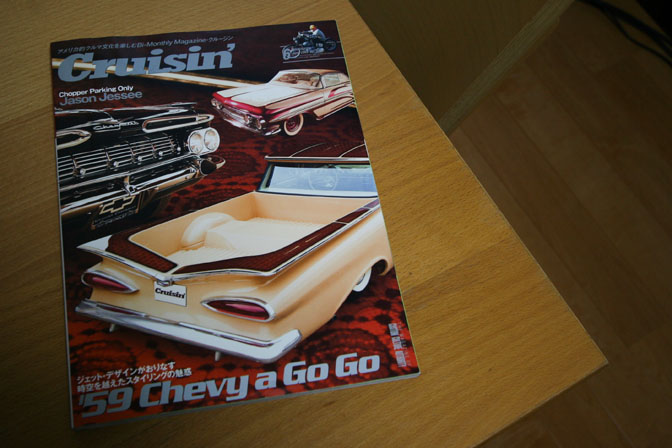 In a lot of places the internet is taking over print magazines as the primary form of automotive media, but that's not the case in Japan. The car magazine is still king here and every month bookstore shelves fill with TONS of high quality automotive magazines about everything from Ferraris to Toyota Hi Ace vans. This month I will be looking some of the SoCal/US- focused magazines, and one of the most unique of these publications is a magazine called "Cruisin'". I first came across this magazine when I was on trip to Japan a few years ago, and was very impressed with it. It's all about American-inspired custom cars and the culture that surrounds them. Everything about Cruisin' magazine is ultra high quality, and I would say each issue could almost border on being a book, or "mook" as the Japanese like to call magazine-book hybrids.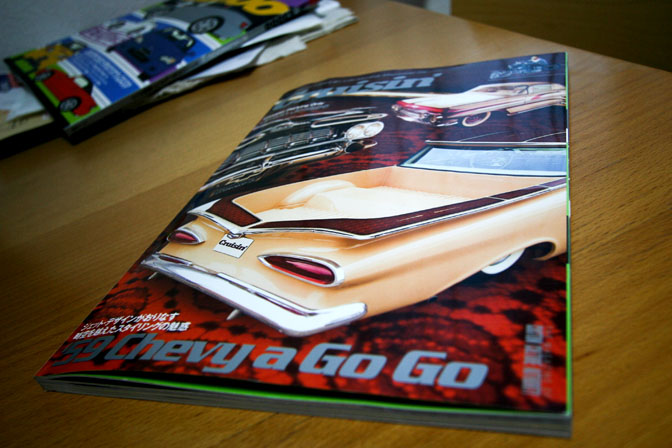 Physically, the magazine is done very well. Everything is printed on thick glossy paper and you can tell that it is aimed towards the person who keeps their magazines for a while. This really isn't the sort of magazine that throw you away after you are done reading it. The cover price for the Cruisin' is 980 yen , a little more than your standard magazine, but I think the quality makes it more than worth its price.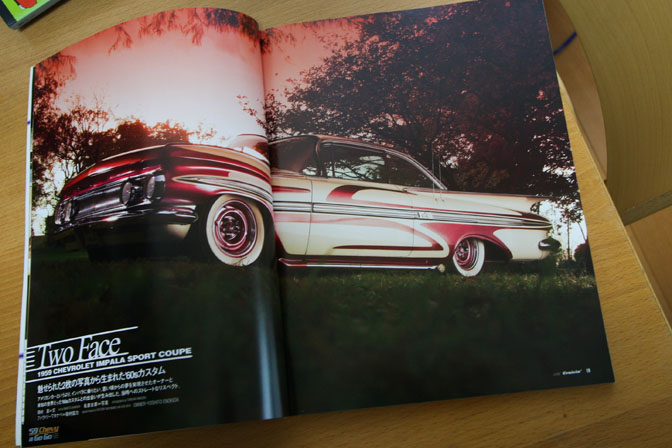 This particular issue has a special feature all about the '59 Chevy and there are features about several different Japan-built '59's done in different styles. One of my favorites was this Impala two-door hardtop done in traditional early '60s kustom style. I have become quite aware of the thriving kustom scene in Japan (more on that later this month), but I am still amazed when I see these ultra-high quality traditional builds coming out of Japan. Here you can also see the high quality photography that Cruisin' uses on its feature car articles.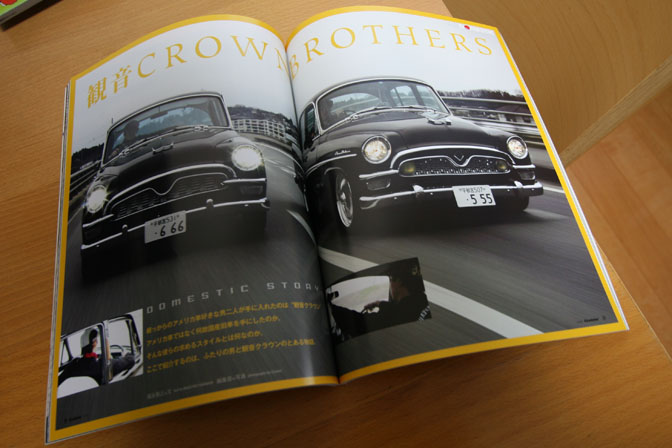 Cruisin' also features stories about domestic (Japanese) cars built in traditional American style. Here we have a story about a pair of early model Toyopet Crowns from Tochigi Prefecture. One thing that I like about the magazine (and a lot of other Japanese car magazines) is that when they feature the car they go beyond just the cars and will show photos of the owner's garage and other tidibits about their "car life". I feel that these things really bring the story to life.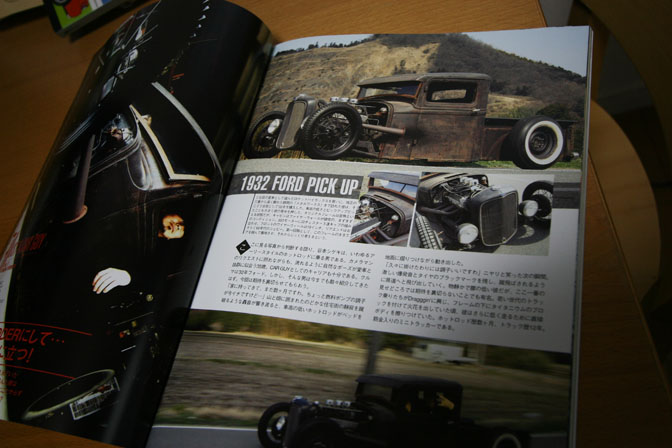 Taking that concept even further, Cruisin' has a regular feature called "Just a Car Guy" where different private builders are featured. This particular edition is about Shigeki Tanimoto who's stable includes a pair of customized Toyota pickup trucks as well as his "flagship" '32 Ford pickup 'rod. The story talks about his influences, building history, and personal style. Again, it's a focus on the car and everything that surrounds it and not just boring technical specs.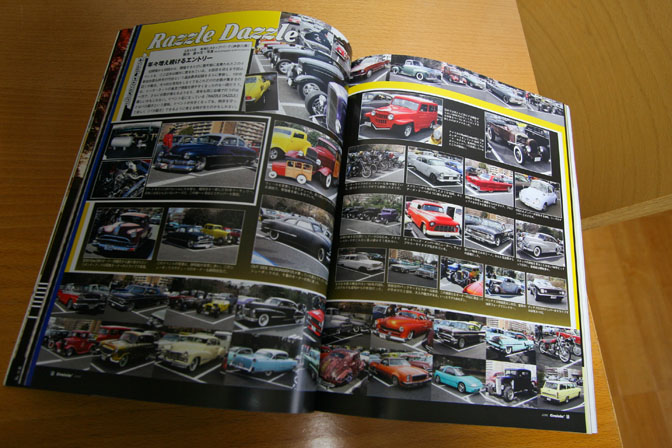 Of course the magazine also has event coverage from both Japan and the United States. Here we have a very photo-heavy story about the Razzle Dazzle event held earlier this year at Honmoku Hilltop Park in the hot rod-friendly city of Yokohama. These commonly held events draw some of Tokyo and Yokohama's finest customized classic cars for informal weekend gatherings.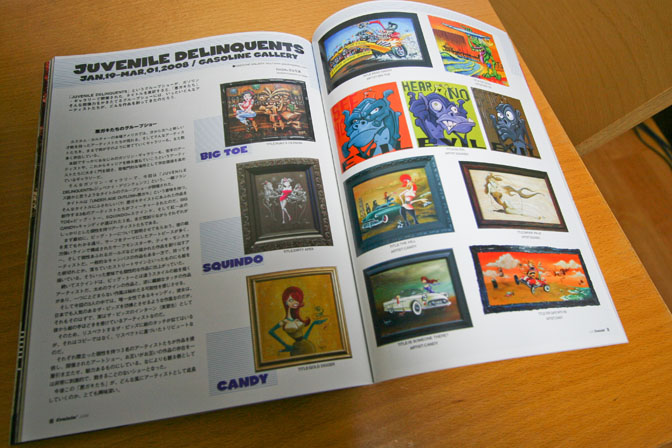 The magazine also highlights different aspects of the Kustom Kulture movement including fashion and artwork, both of which are very popular in Japan.
So there you have it, another one of my favorite car magazines. Check with your nearest Japanese bookstore to try and source a copy.
-Mike Garrett