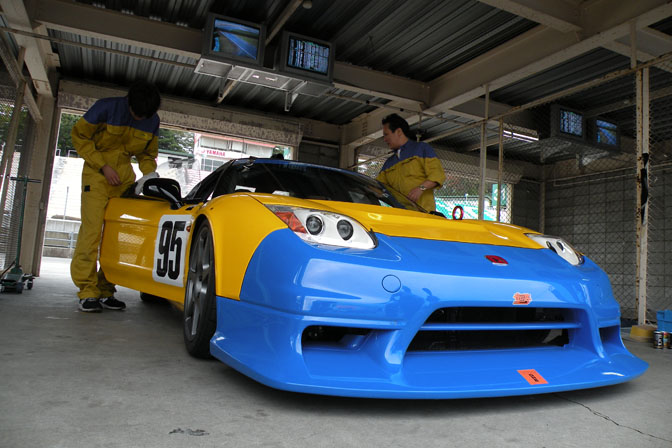 The crew at Spoon Sports has been really busying getting their new NSX-R race car ready for next month's Macau Grand Prix. After first bringing the car out to the I Heart Honda!! event at Tsukuba Circuit last month, they continued their preparations by taking the NSX to Sportsland Sugo in Miyagi Prefecture yesterday for some testing. Yoshi at Spoon has been keeping me updated on the progress of the car and he sent me some photos taken yesterday during the testing session.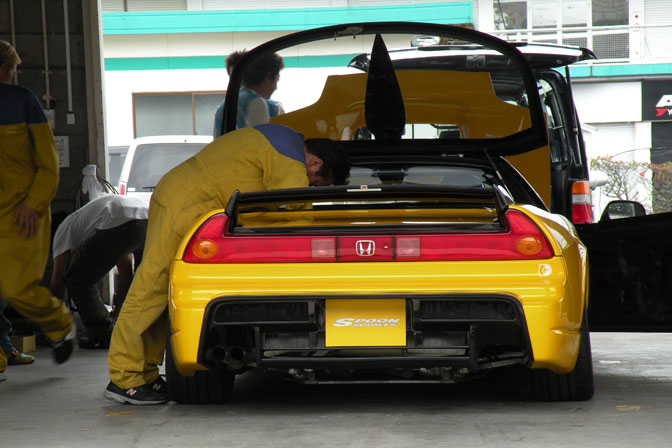 A full support crew was brought out to the track, and of course Spoon main man Tatsuru Ichishima was there with them.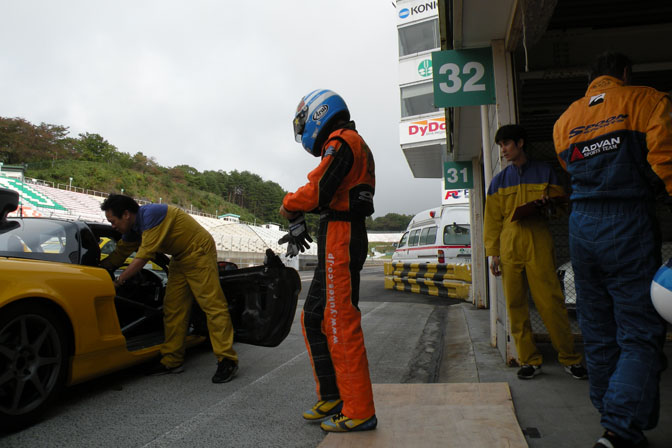 When you need someone to deliver maximum results behind the wheel of your car, ace drivers like Tarzan Yamada are there to perform the "job" of driving it to its full potential and giving very valuable feedback on the car's set-up and reporting to the crew about what can be improved.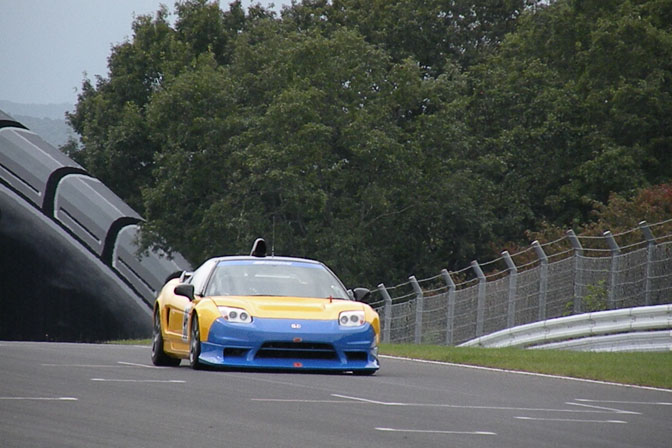 Here we see the NSX heading down the long downhill front straight at Sugo. Compared to the tighter course at Tsukuba, the larger Sportsland Sugo track better allows for high powered cars like this NSX to stretch their legs. Like Sugo, the Guia Circuit street course in Macau has a lot of high speed areas in addition to many tight ones. I was doing some research on the track and it's said to be one of the most challenging in the world.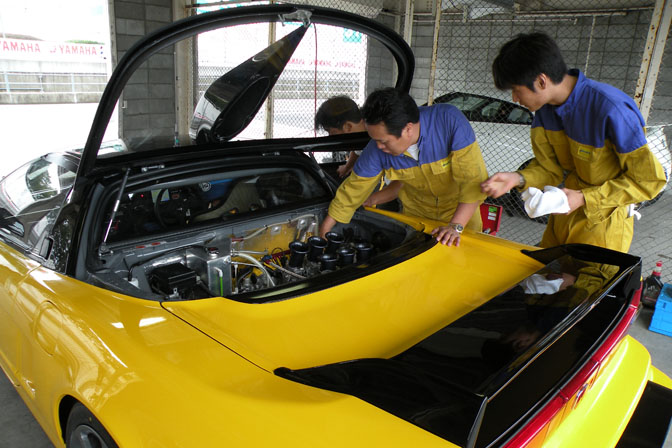 Another shot of the car undergoing some adjustments in the pit bay.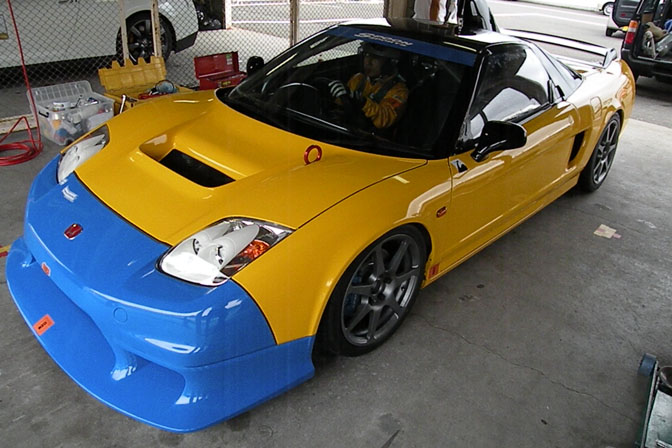 And to finish, a shot of Ichishima-san behind the wheel of the beast. The whole crew is on a tight schedule making last minute changes to the car as it's due to be shipped out of Japan next Wednesday the 15th for it's journey to Macau. 2008 actually marks the 20th anniversary since Spoon originally campaigned in the Macau race and I'm really looking forward to see how the car does there. Stay tuned for more updates soon.
Thanks again to Yoshi-san at Spoon for the photos and info.
-Mike Garrett