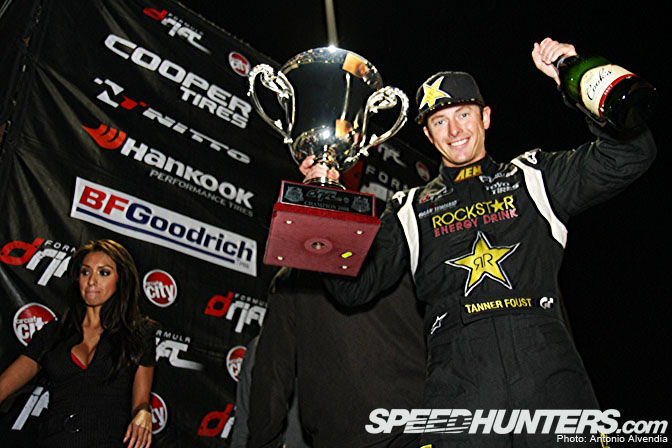 As you may have already read from a previous Speedhunters report on the Formula D 2008 results, Tanner Foust won big at the Formula Drift Finale!!! He led the series in points for this past season, capturing the overall 2008 Formula D Series Championship once again! Congratulations to Tanner, he is definitely on a roll – from all his accomplishments in stunt driving (Fast & Furious Tokyo Drift, Bourne Ultimatum, Dukes of Hazzard, etc), rally events (don't forget his X Games win!), other types of precision driving events (for example, GT Channel's super fun looking "Flip-A-Beeyatch" contest), hosting TV shows (Redline TV, Supercars, and the upcoming season of Top Gear USA) and now, he's won his SECOND Formula D Series Championship trophy. This is definitely the guy to beat.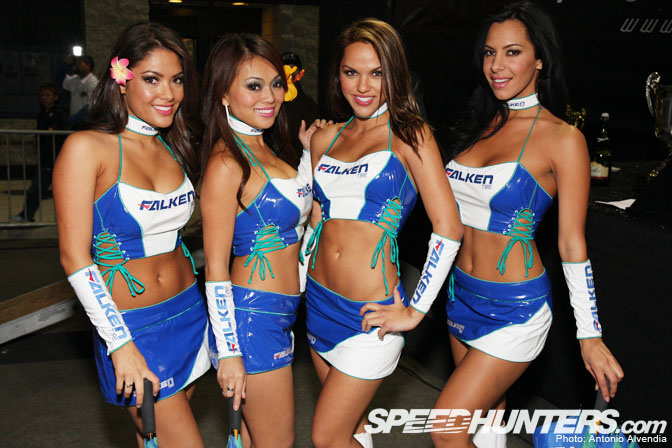 Whew, I just love the Falken girls. I think I spent more time eyeing them standing next to the stage than watching what was actually happening on the podium. Oh well, it's all good. That's what guys are supposed to do. Randyl, Eri, CJ, and Lisa… call me up!  haha =)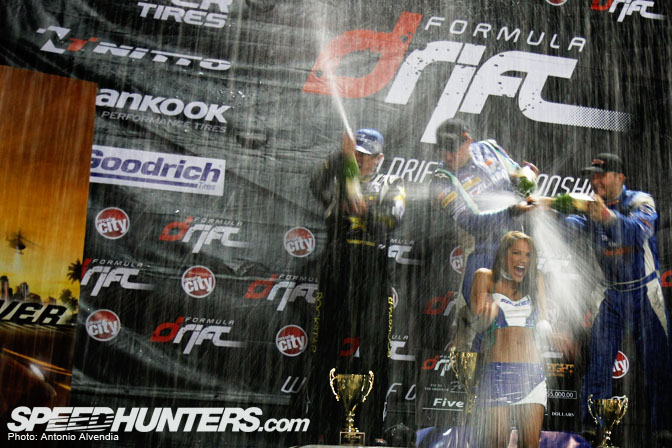 Long shutter speed on this one… Tanner, JR, and Justin – the Formula D top 3 winners makin it rain! Check out CJ's expression as all that champagne gets her wet. I love it.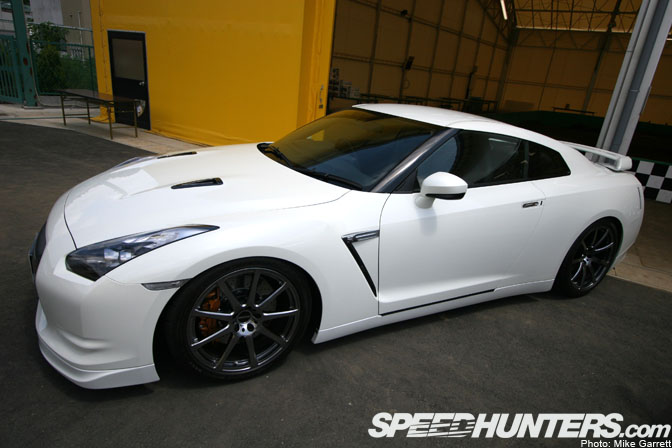 Mr RMR, Rhys Millen, the king of endorsements, definitely had his time on the podium as well, winning the Tires.com Triple Crown. I'm not sure what he won cause I was too busy staring at the Falken girls, but I'm sure it was something pretty good. Look at this guy – how many Red Bull logos can you see in this photo? It's like one of those games on the back of kids' cereal boxes. Now that's branding a driver.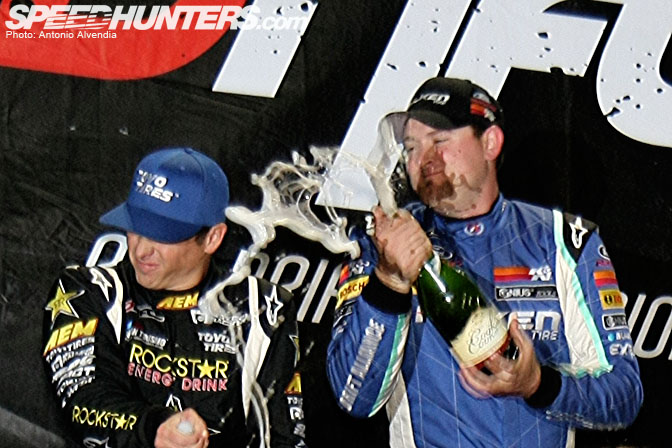 I was cracking up when I saw this photo… in this case, I shot this photo with a relatively slow shutter, while I utilized the pop of flash from someone else's camera to freeze the action. Check out JR's mischievous expression as he shoots up the side of Tanner's face… and Tanner winces because he knows he's about to get it! LOL!
I realize there aren't any cars in these photos, but I still think this is a fun aspect of the Formula D lifestyle! Do you guys agree?
-Antonio Alvendia