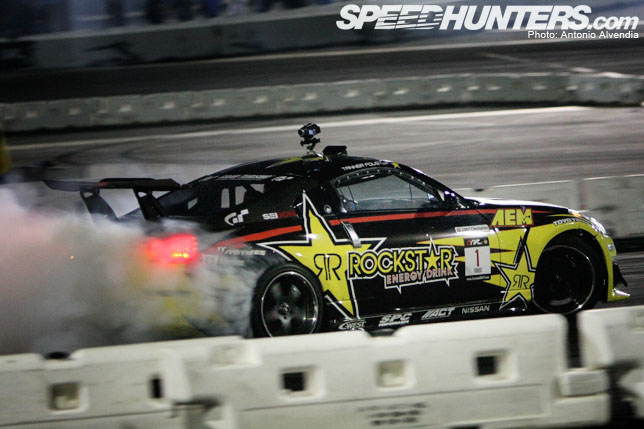 Everybody knows Tanner Foust won the Formula D Series Championship last weekend, so I'm not reporting anything new right now. I just wanted to post up some night time pics from Irwindale this past weekend. As night time rolled in, and everyone began shivering from the cold, Foust was still on fire. He was still running clean and consistent (as always), which is why he ended up earning enough points to take the overall victory.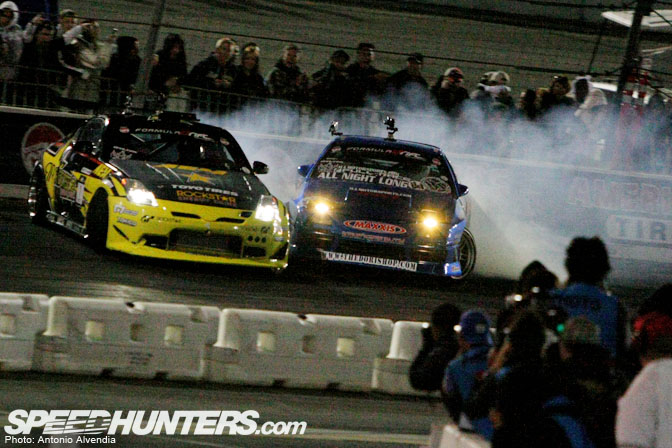 One of the closer battles of the evening was the one between Tanner Foust and Justin Pawlak. Man, I just love Justin's FC, it looks so dope. However, some of us drifting photographers were talking about it on the sidelines, and our favorite version of Justin's FC was the old school "Pre-Formula D" style, when it was dark green with white TE37s. Fresh.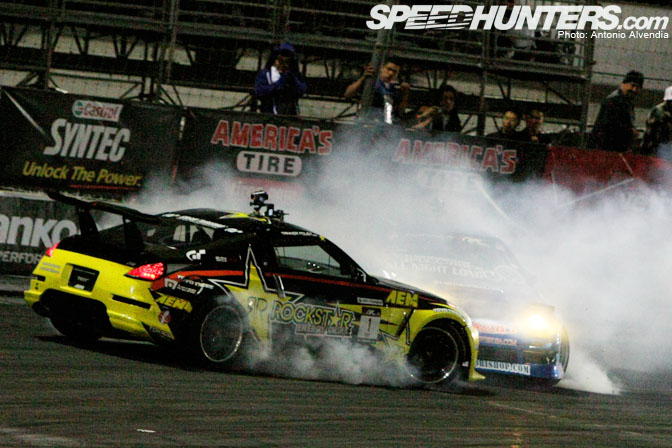 These guys were running so close together, they actually made contact right after I shot the previous photo (above), and Tanner spun, while Justin just stayed on the throttle and continued through the course! At this point, you could hear everyone's camera shutters rapid firing… except mine, cause I don't like shooting car photos in that style. That, and my photographer friends and I were too busy yelling things like "hell yeah" and "dope!" when we saw them crash from the media pit.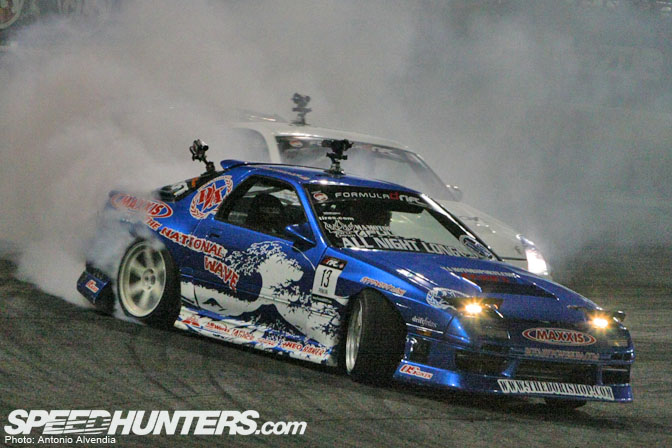 Let's rewind just a bit… another super close fight was the tandem match between JTP's FC and Robbie Nishida in the 350Z. It was super close, the judges couldn't decide the winner at first… when I went back to review my images of their first runs, it appeared to me like Robbie was the winner because he was following so close, but from where I was standing, it was hard to see the line of the drivers, so there must have been a reason the judges didn't award the win to Robbie.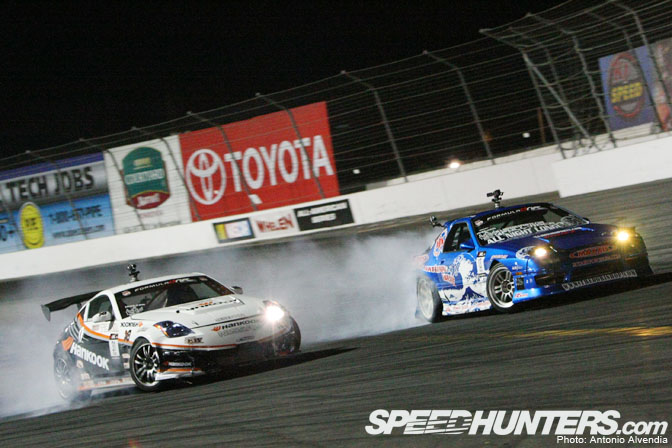 Here's another pic of Robbie and Justin finishing off their runs, and making their way back into the grid area… I always like how much smoke the cars are able to generate as they drift back uphill towards the grid.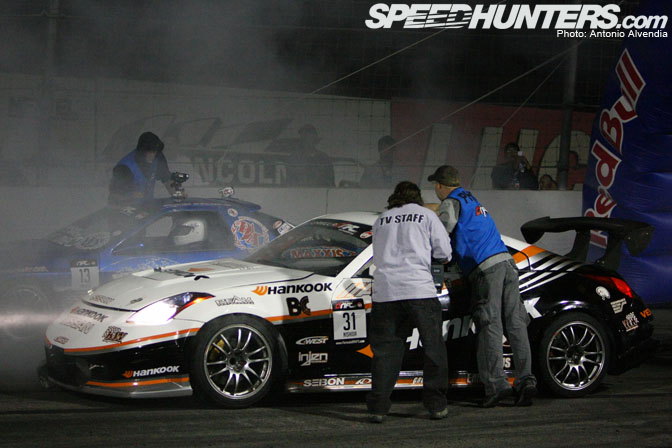 The judges made Robbie and Justin go one more time… here they are lining up again, as the camera guys rush to reset/doublecheck  things on their video cameras in the midst of all the smoke. I hope next year, Formula D lets photographers get their own photo vests (Alpinestars!) and just silkscreen FD logos on them, or affix FD patches or something… it would look way cooler than those blue vests they currently use – one import model told me she thought the photo vests made the photographers look like they worked at Walmart or Longs Drugs or something! LOL!
-Antonio Alvendia