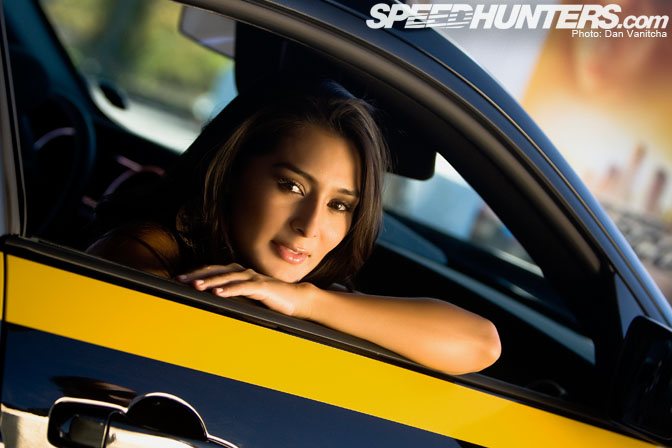 Some more photos for the Speedhunters readers interested in females… the girl gazing out the passenger window of the Need for Speed/Shelby Terlingua Mustang is Need for Speed model Michelle. Look out for more of her on future Speedhunters updates. Thanks to Dan Vanitcha for the great photo of her.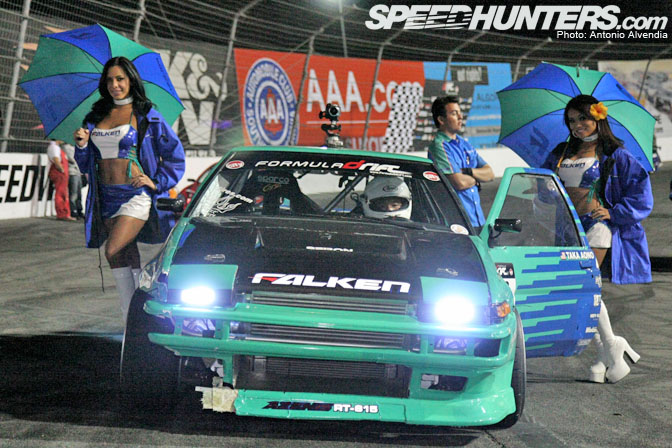 I don't know what looks hotter… Taka's AE86 or Lisa and Eri holding the umbrellas…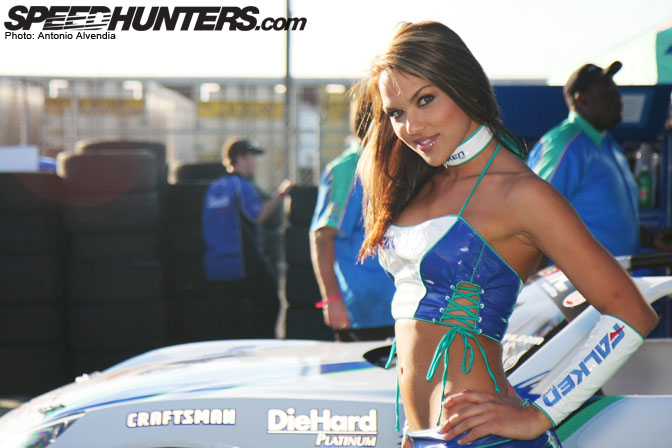 CJ Gibson… bangin!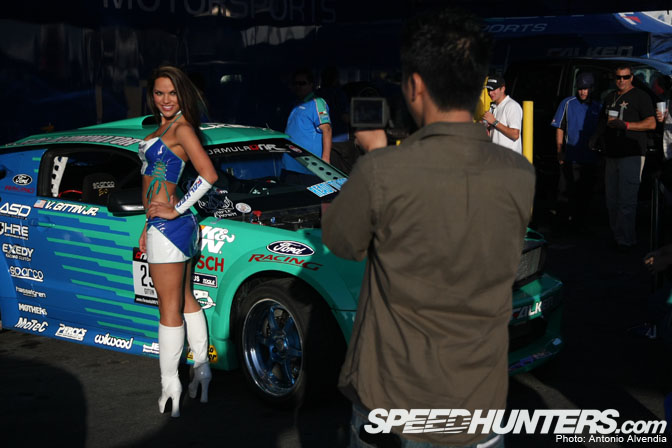 Falken was doing a video shoot for their SEMA video, and here's a behind the scenes look at the making of the video. CJ is lookin hot from any angle!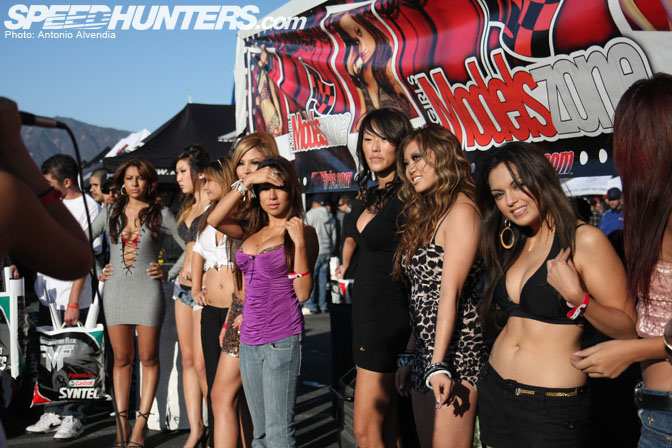 I wish we could have done some video so you could hear the hilarious commentary happening at this "Modelszone" audition/contest. I was dying of laughter as one of the girls began demonstrating how to wave the flag if she were a Formula D starting grid girl… and there were about 2341958709458721435 guys standing around watching, with mouths open, LOL. Oh but I can't hate on that chick in the gray dress! I'm down for sure!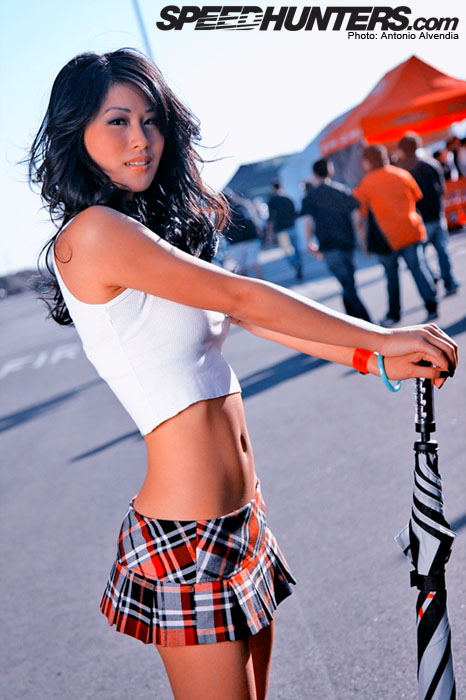 We'll end this with a photo of my favorite new Apex'i model, Vivie… props to whoever asked her to be an Apex'i girl! This girl looks great in print! To all my magazine friends who I've sent this link to, what do you guys think…?
Stay tuned for future updates…!
-Antonio Alvendia