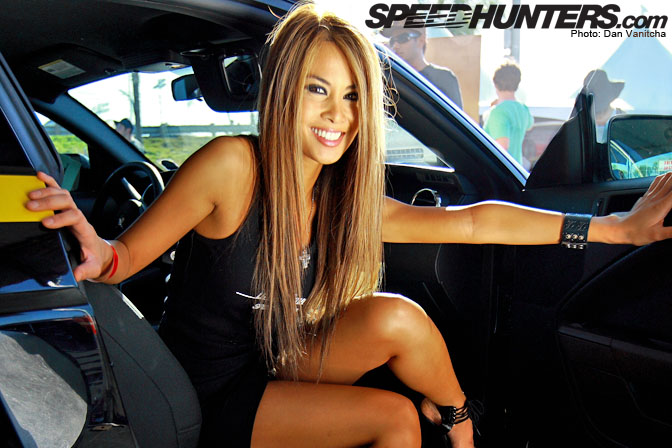 Here are a few photos we captured of some of the girls at Formula D Irwindale… big thanks to fashion photographer Dan Vanitcha for his great photos of the Need for Speed girls! ! On top, we have Need for Speed model Joanna Aimee, having fun with the Need for Speed edition Shelby Mustang Terlingua. The NFS team from Vancouver collaborated with Shelby American to put this specially supercharged Mustang together and brought the car down to the Need for Speed Undercover booth at Formula D Irwindale (after having their fun cruising it through Hollywood).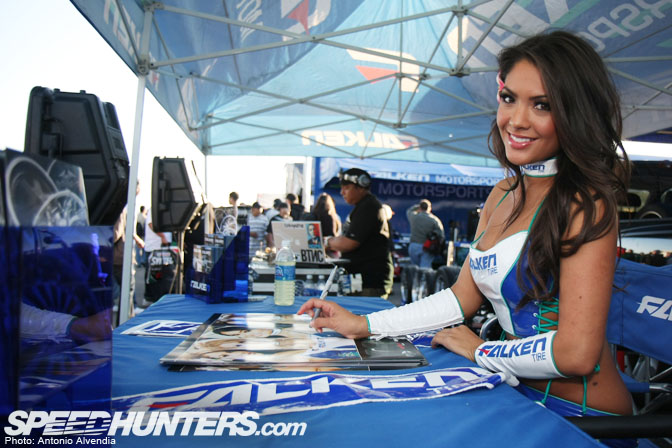 While DJ A1 and his friends from the mighty Beathackerz Collective (big respect to DJ B-Nasty in the background) kept people body rocking to their hip hop mixes in the pit area, Falken umbrella girl Randyl just had us jocking her rockin body…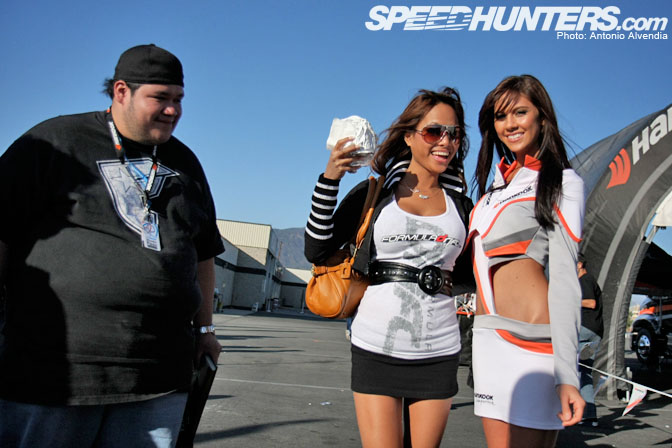 Get a load of them apples! Even when they're sharing a burrito, Apple Somoza and Ashley Sarto are definitely Chicago's finest! Even this guy on the left thinks so!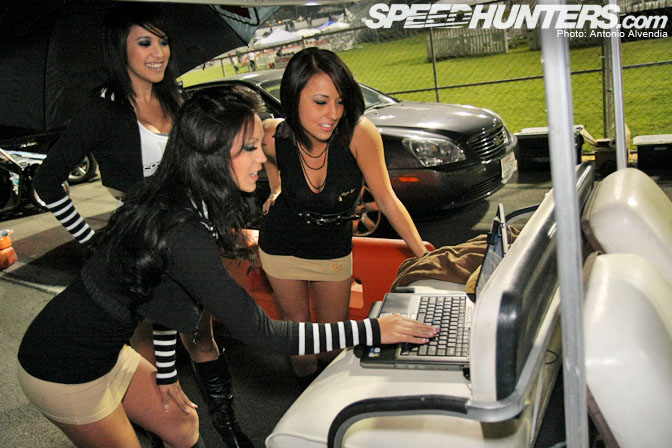 Mariel, Miki, and their other friend from Prestigious Models were all crowded around this laptop on the grid area… they weren't reading Speedhunters though, they were actually video blogging for their own site, PMgirls.com. Check out their site if you like girls.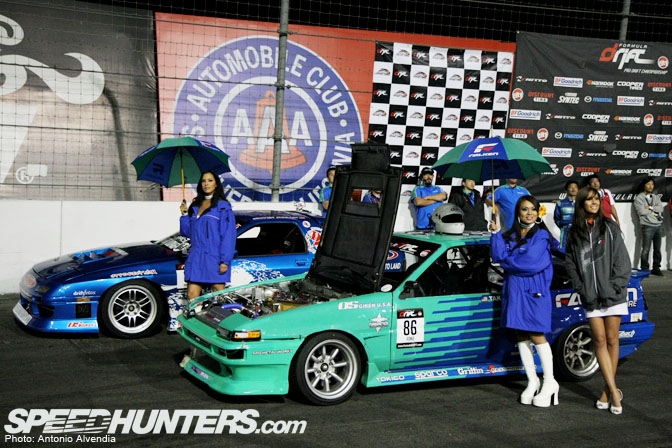 While Justin Pawlak and Taka Aono's cars were parked together on the grid, umbrella girls (L-R) Lisa Angeline, Eri Moriyama, and Ashley Sarto stared off into the distance to watch the exciting on-track action!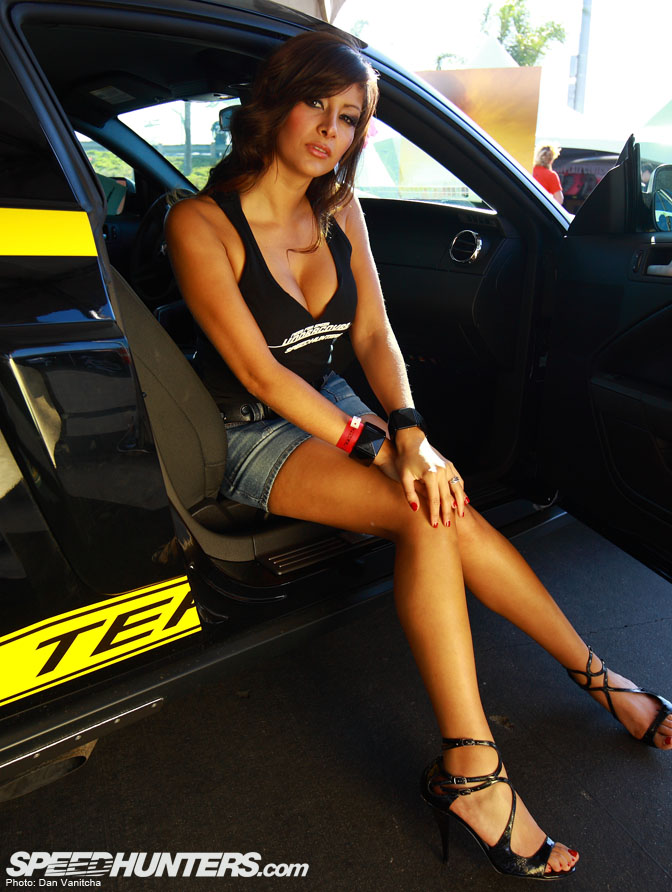 I'll leave you with this last one… this is Need for Speed model Tanya – she had quite a crowd gathered around the NFS edition Shelby Mustang Terlingua at the EA Games booth, and you can probably see why!
-Antonio Alvendia