The end of the 2008 Super GT season is almost here, and following this past Sunday's race at Autopolis, there is just one event left on the schedule. Fans and race teams were greeted with sunny and pleasant fall weather at the track which is located on Japan's southern main island of Kyushu and is one of the nicest race tracks in the country. It has been great year in Super GT for the NIssan teams who have campaigned their new GT-R's to a number of victories. Things were already looking good for the GT-R at Autopolis as the Nismo Xanavi GT-R would be starting from the pole in the GT500 class.
Car@Nifty.com is one of Japan's best auto websites and I was able to find a few Autopolis event photos on their site-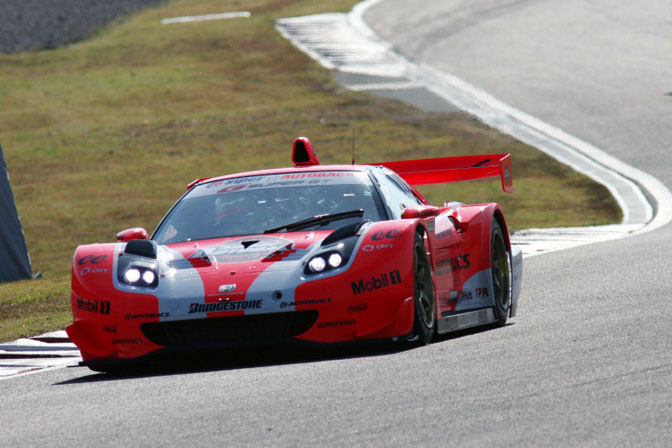 The GT500 NSX's put up a good showing at the Autopolis race taking second and third place. The ARTA NSX pictured above finished in third place just behind the Epson NSX.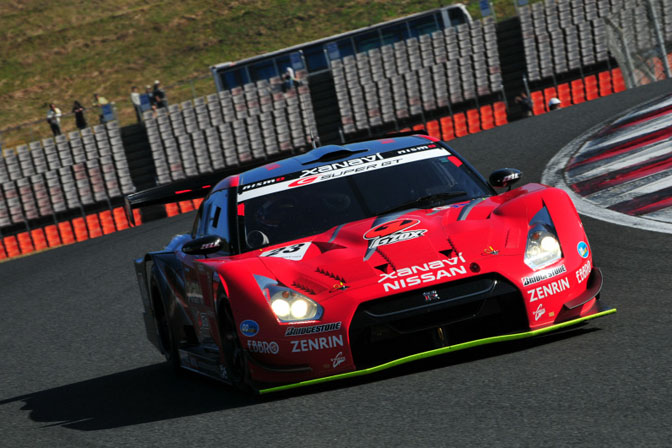 The Hondas may have been running well. but they didn't have enough to overtake the dominant Nismo Xanavi GT-R. Nissan's ace driver Satoshi Motoyama and his teamate Benoit Treluyer were able to hold off the rest of the GT500 field for a flawless pole to checkered flag race. This was the third victory for the team this year and the Nismo Xanavi team is now on top of the standings in the GT500 class.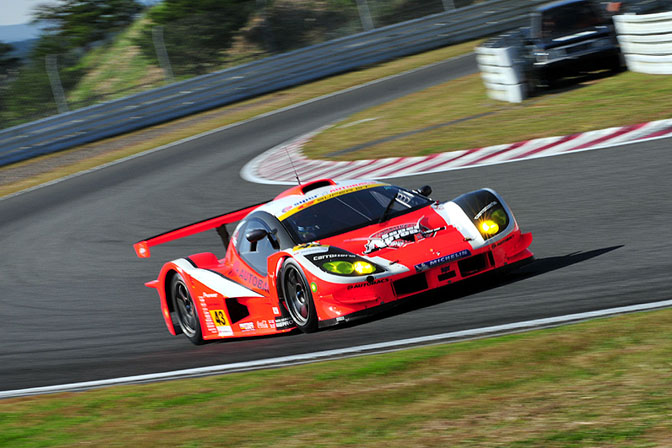 ARTA also had a good day in GT300 with the ASL Garaiya taking second place.The second place finish was enough to give the ARTA team the points lead in GT300.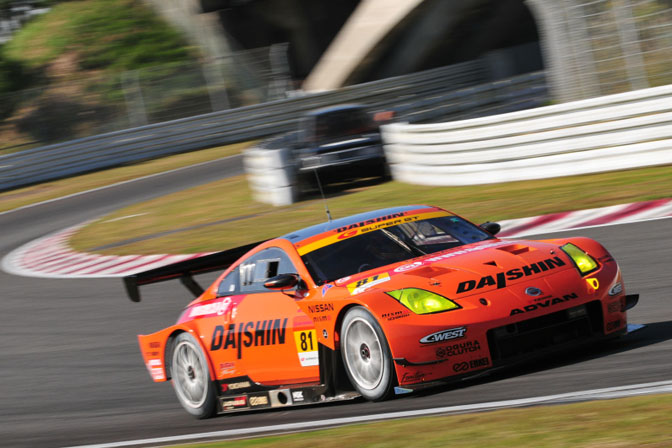 Victory in the GT300 class went to the Daishin Advan Z driven by Takayuki Aoki and Tomonobu Fujii. This was the first win this year for the Daishin Advan team who started the race from the second position on the grid.
Super GT season finale will be held in just over two weeks at Fuji Speedway. Who knows what will happen then? Something tells me the GT500 series championhip will go to a car that starts with a "GT" and ends with an "R".
-Mike Garrett