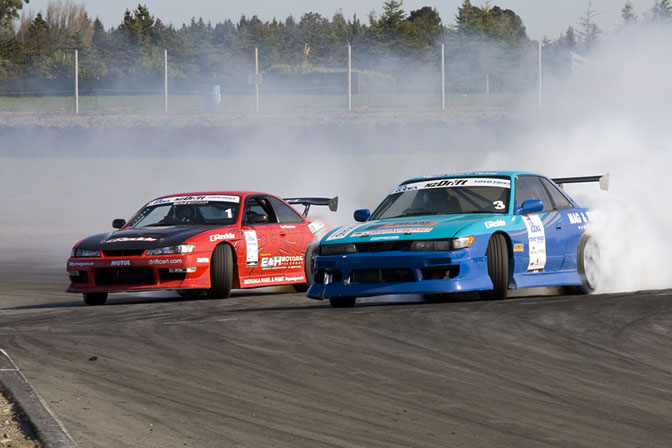 Kiwi drifters have really been making splashes on the international scene lately with Adam Richards competing in the EDC , JT Wharerau driving in Formula D, as well as all the wild car builds coming out of the country, including Mad Mike's new RX7 which will also be appearing at the Long Beach Red Bull event. The most recent round of the Stil Vodka NZ Drift Series was held at the Powerbuilt Tools Raceway in Ruapuna and it marked the competition of debut of a few new vehicles. Thanks to Brad Lord, Sophie McMillan, and Luke Carpenter of NZ Performance Car Magazine we have some photos and info from the event.
Here are a few glimpses of what happened-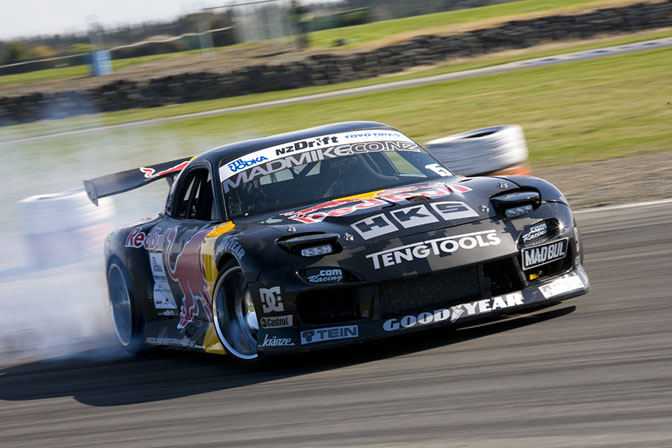 Rd.3 marked the completion debut of Mad Mike Whiddett's Red Bull 4-rotor FD3S. The car appeared to be running well, but an eighth place finish was as high as it would get. I'm sure Mad Mike will improve after he gets used to the new set-up.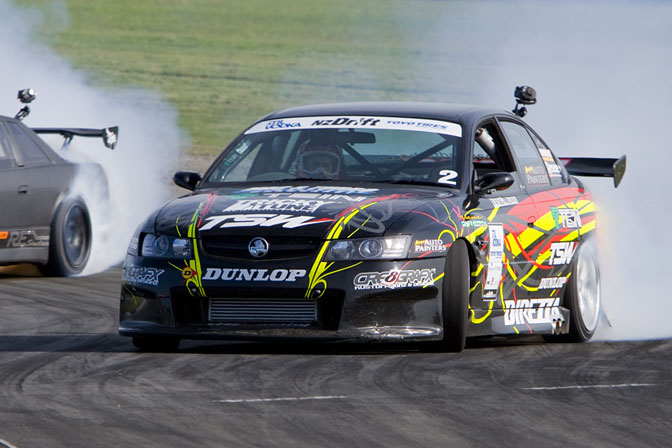 "Fanga" Dan Woolhouse debuted his new Holden Commodore drift car at round three. Dan is a big Nissan guy and instead of running the Commodore's normal LS1 V8, he swapped in an RB26 from a Skyline GT-R! This rather unorthodox set-up proved to work quite well as Dan managed to finish second in the event. Dan used to drive an S15 Silvia, and plans are for one of his cars to be shipped out for competition overseas.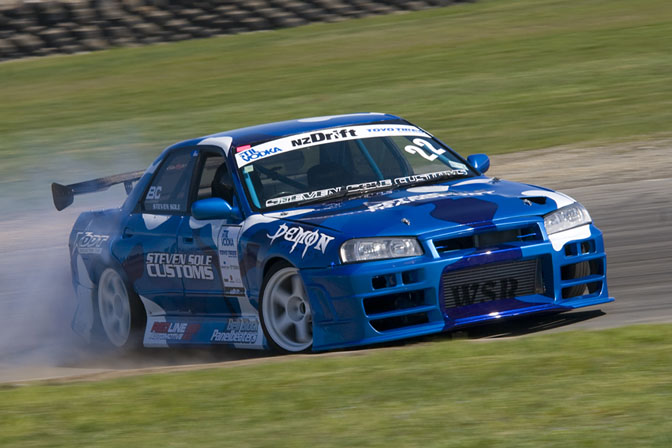 Steve Sole was running a new R34 front end conversion on his camo-painted R32 Skyline sedan at round three.. At this event he was eliminated in the Best 16, but he still holds second place in the series standings thanks to his earlier victory in round two.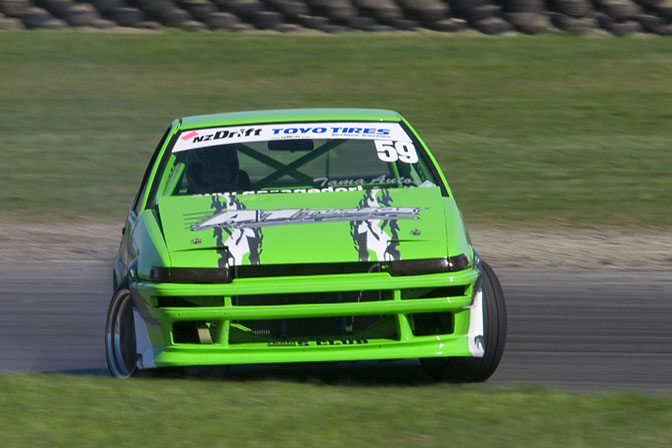 This green AE85 Trueno belongs to Brendan Duncker and is another new machine for this year. These cars always have a wide variety of engines and in this case Brendan is running a naturally aspirated 3SGE which I'm assuming comes from a Toyota Altezza.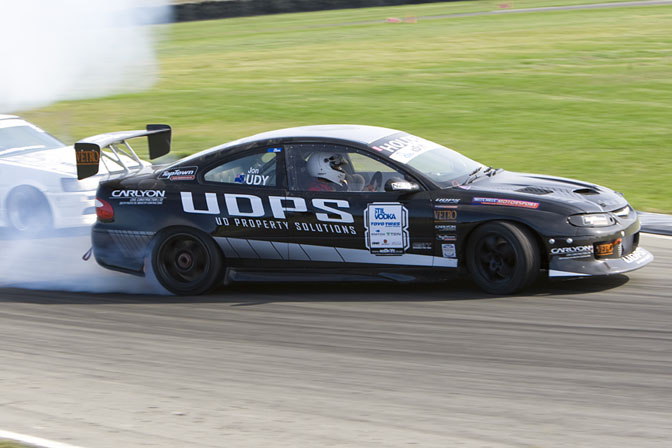 Jon Udy also debuted his new Holden Monaro at this event. This car is packing a twin turbo V8 that makes it one of the most powerful cars in the NZ Drift Series. In addition, the car is also equipped with a number of parts from the Australian V8 Supercar series like the single-lug rear wheels. Jon was able to finish the event in fourth place with this new machine.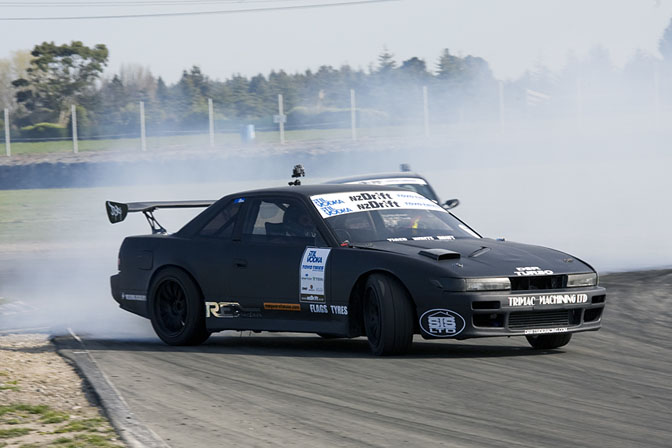 Tiger White is a Christchurch local and was competing on his home track for this event. His experience with the track paid off and he was able to pilot his flat black RB25-powered S13 Silvia to victory at round three.
Congrats to Tiger and make sure to check out the NZPC site for the full event report.
-Mike Garrett