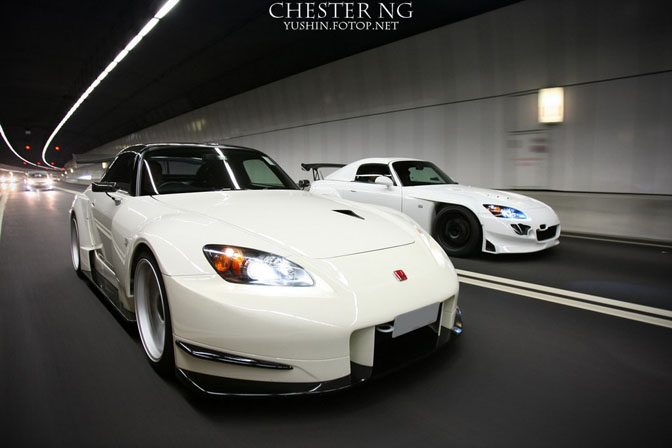 It's hard to choose between these two cars. Both cars are special in their own way. The S2000 GT1 build by Amuse and the Spoon S2000 have shown what they are worth. The cars you see in the pictures are customer cars photographed by Chester NG who lives in Hong Kong. Both customers have gone through the products database from their favorite tuner and ordered everything there was.
I'm still a big fan of the 'orange' Amuse S2000 that was used in several Hot Version DVD's. Keiichi Tsuchiya thought that the car was so good he used it as a camera car and benchmark. After that success it was time for something different so Hideki Tanabe of Amuse designed a new bodykit for S2000 what became the widebody GT1. Spoon also made a widebody kit for the S2000 that's very popular within the Honda community but was build with a different approach.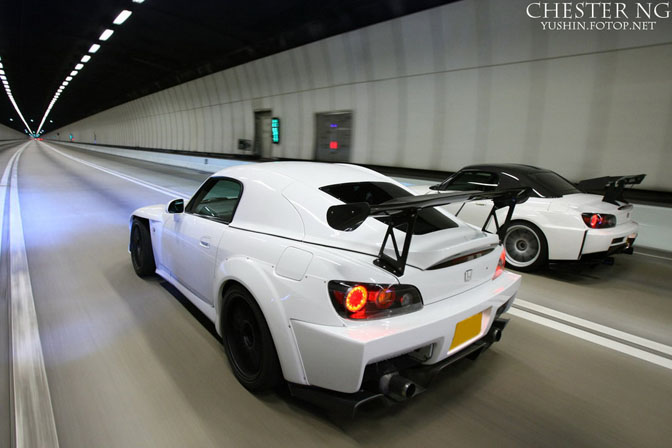 The rear of both the cars is very impressive with their dual exhausts and massive GT spoilers. The fenders on the Spoon S2000 adds 25mm where as the Amuse rear fenders add 40mm. So in this case the Amuse version wins. In case of the spoilers I like the Spoon one better because the stands are further apart. Of course both spoilers are made from carbon and specifically made for this application.
Another big part of both designs are the hardtops, Both Spoon and Amuse have one in their catalogue. But looking at the pictures it looks like the owner of the Amuse S2000 has opted for a hardtop made by Mugen.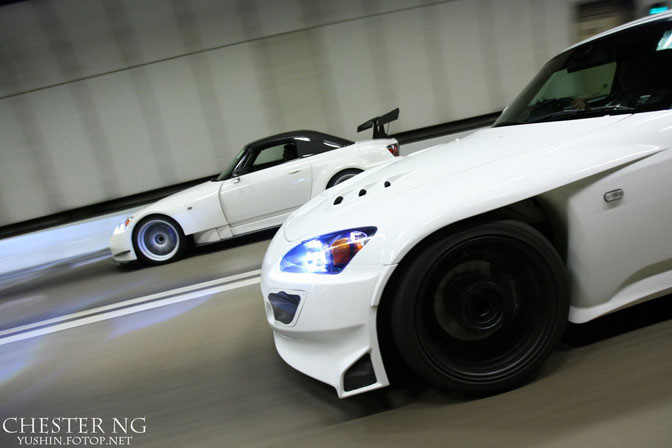 A real nice shot of both the front fenders. The gap behind the front wheel is there for better airflow, but you can clearly see the difference between both the fenders. The one made by Spoon has a more complex design and adds 20mm. The Amuse made fender increases the front width with 50mm.
The Spoon car obviously has Spoon calipers and rotors, but the Amuse car has a Endless brake setup.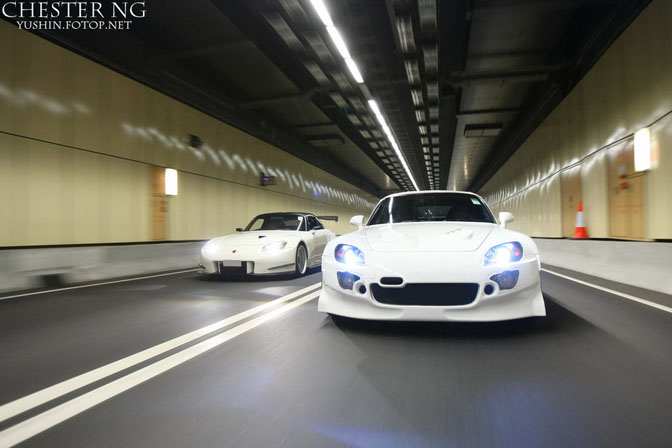 Here is the one thing I do not like about the Spoon bodykit. The way the frontend looks, I'm sure that Spoon tested the design in the windtunnel but it just doesn't look good. The frontend of the Amuse however does look good in my opinion.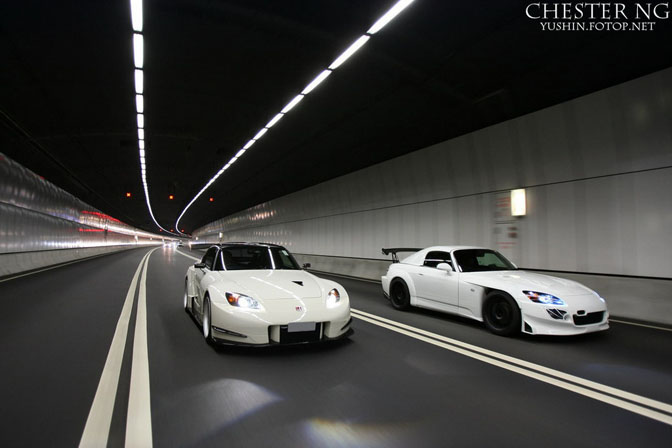 So which car would you choose? Let me know in the comments. I would take the Amuse S2000 pure for the looks.
Thanks to Chester NG for permission to use his pictures.
-Jeroen Willemsen