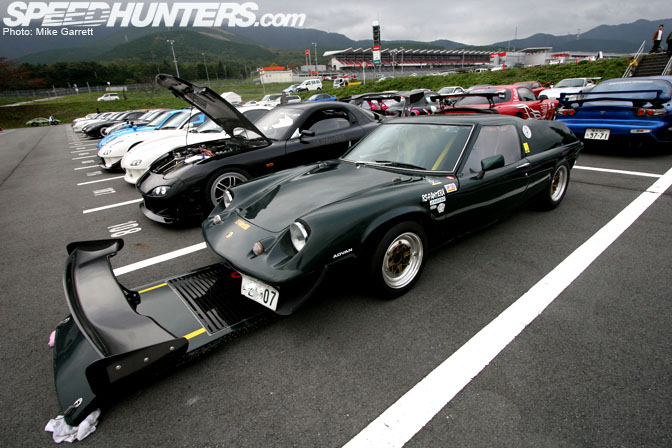 Last weekend when I was checking out the rotary meeting at Fuji Speedway, I spotted a car that stuck out like a sore thumb among the sea of FD's and sprinkling of RX8's. As I got closer, my suspicions came true. It was a Lotus Europa that came to Fuji Speedway from Yokohama. Considering the company the car was in, I wasn't terribly surprised when I looked at the engine compartment and found a Mazda rotary sitting where the old four cylinder used to be. Now it's not uncommon to see rotary swaps in cars like the AE86 or Nissan/Datsun 510, but seeing one in a rare European sports car like the Europa was pretty crazy!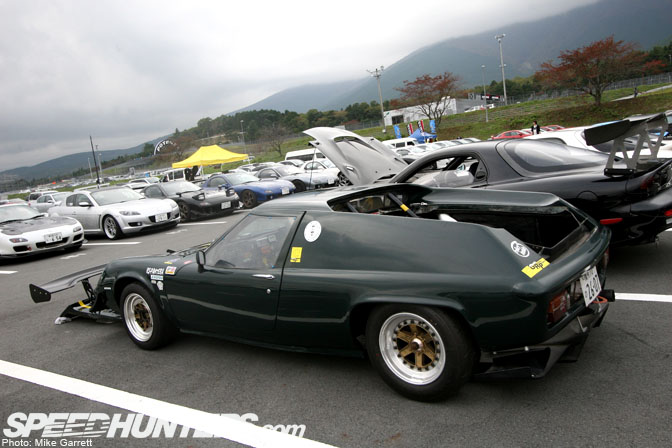 Even in stock form, the Europa is a pretty unique looking car. Am I the only one who sees a twisted mini El Camino when looking at the car's backside? Anyways, this particular  Europa had plenty of exterior mods to match its unorthodox powerplant. Check out that rear diffuser mounted under the bumper.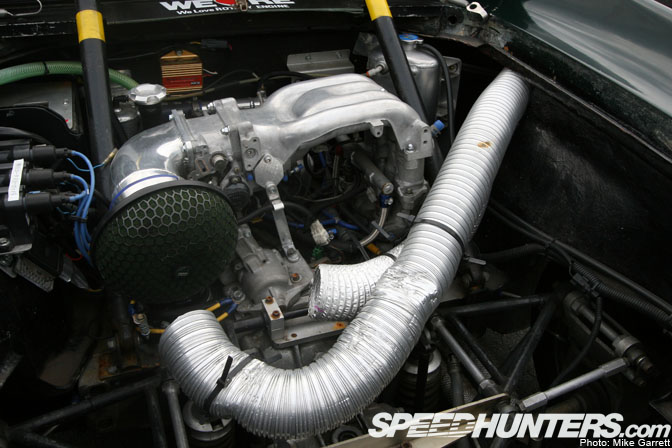 The big HKS mushroom air filter really jumps out when you see the little fuel injected rotary motor resting in the Europa's spacious engine compartment.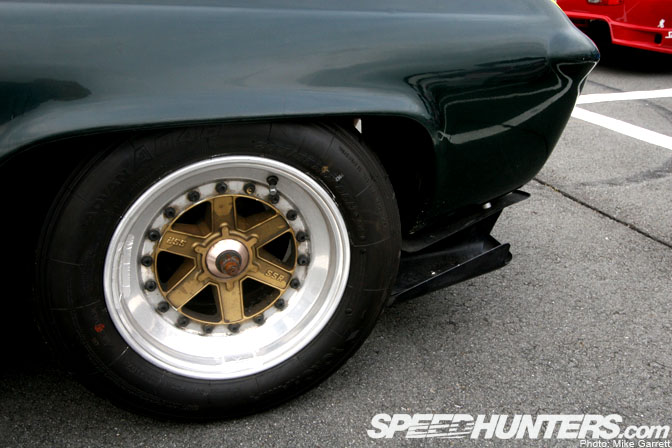 Almost as interesting as the engine were the car's wheels. The fronts looked to be standard SSR Mk III's, but the rears look to be a single lug SSR wheel that has a little resemblance to the Mk.III. Any of the old school wheel experts have any more info on these? Maybe a special racing version?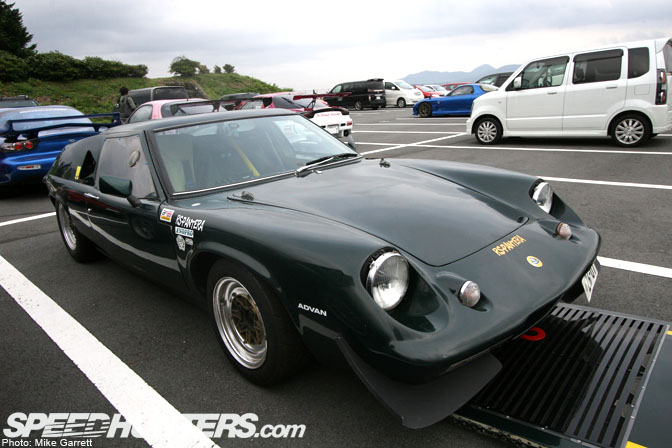 Another shot of the exterior. The Advan A048's, front and rear diffusers, GT wing, and tow hook tell me that this car sees a lot of action at the circuit.
So basically we have a Mazda-powered, track-going Lotus. Sometimes you just have to love the cool stuff you find in Japan!
-Mike Garrett