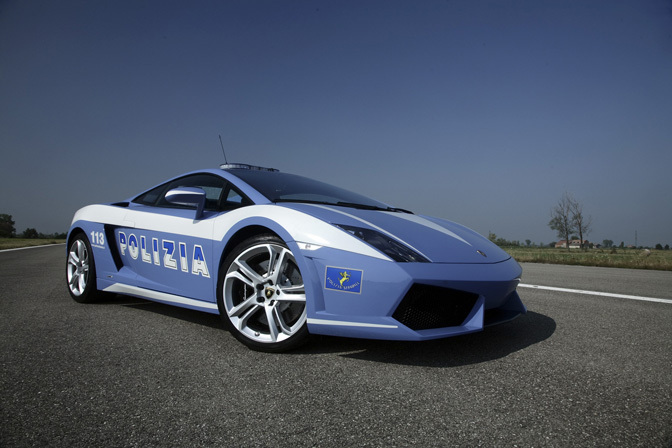 The Street racers in Italy will have a hard time outrunning this Lamborghini Gallardo LP560-4 Polizia. The car was donated by Lamborghini to the Italian State Police. It will replace the Gallardo that was introduced in 2004. The car will be used by the Lazio Highway Police Department to sustain the security on the Italian highways.
For Lamborghini it is a showcase to ensure the reliability of their cars, the first Gallardo that was introduced back in 2004 already clocked 87.000 miles. 30 officers will be allowed to drive the car after special training from the Lamborghini test drivers. They also received training in the use of the equipment that is onboard like the medical kit.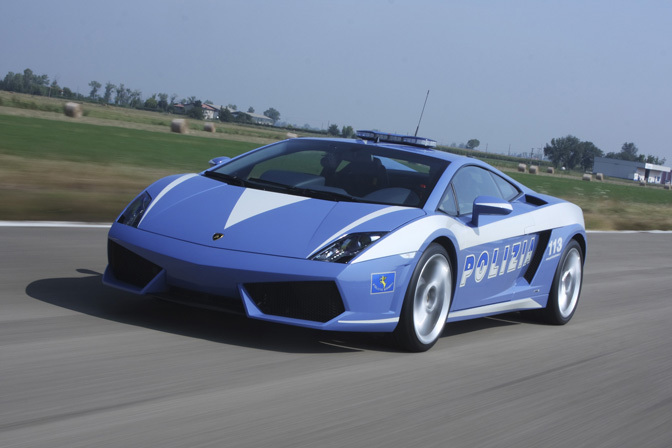 The car is outfitted with the latest gadgets like a high tech video system with real time retrieval. When the police have spotted you and taken a picture of you speeding they will send the picture using radio data transmission to the nearest police station for a number plate recognition. This will be used to identify the car or to see if it's stolen.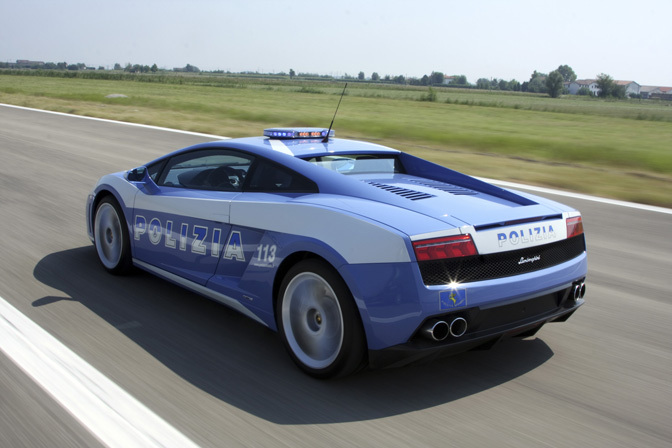 This LP560-4 is powered by a V10 with 560ps and 540Nm. Top speed is set on 203mph and the 60mph is in reach within 3,7 seconds. I don't think there will be a lot of cars that will outrun this raging bull on full throttle.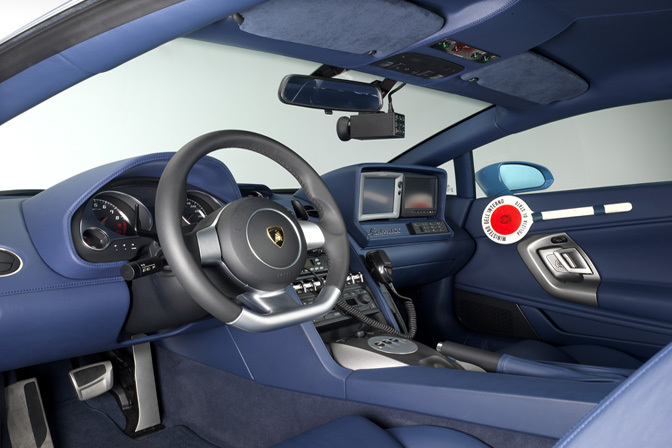 A custom dashboard has been made to house all the electronics. You can see the high speed camera besides the rear view mirror. The old school 'Paletta' is also still in use, it's the traditional hand held stop sign to advise motorists and traffic offenders to pull over.
The next time I will be in Italy I will think twice when speeding on highways surrounding Lazio, I suggest you do the same.
-Jeroen Willemsen