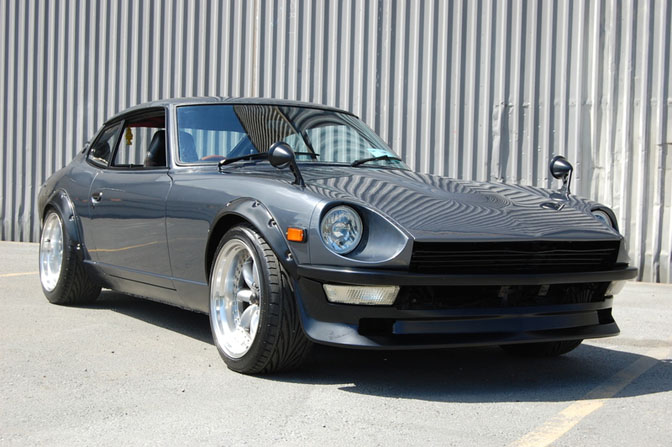 While browsing through some blogs the other day I found this 260Z 2+2 on the Corner Balance blog. I never really heard of a 2+2 Nissan Z. So after some email contact with Kwame Asante from Z1 Performance I got some more information. He even provided me the original source of the photo's on Zclub.
The car itself was a restoration project and it turned out more than nice. It surprised me that the owner lives in Ireland. I really love what they are doing to cars in the UK and Ireland, the rest of Europe could learn a thing or two. The classic car scene is very much alive and they have some great restoration projects going on.
A little bit more about the 260Z; the 260Z was introduced in 1974 with a new 2.6 liter engine as a replacement for the 240Z. Together with the 260Z coupe Nissan also introduced a 2+2 version. It is a true 4 seater but you will have to real small to fit in the back.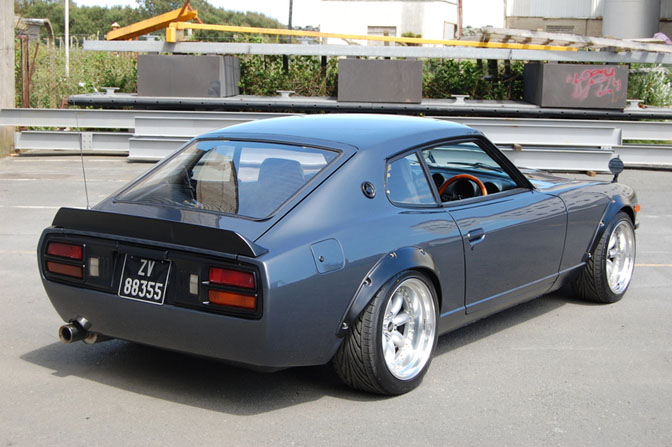 The owner removed the entire rear bumper to create this clean look. I really like it, you can also see this kind of tuning on a lot of European cars like the Golf MK1. On the original 260Z there were chrome trimmings but the owner didn't liked the look of it so he decided to paint everything black. In the end I think he made the right decision because the black goes very well together with the navy grey color of the car.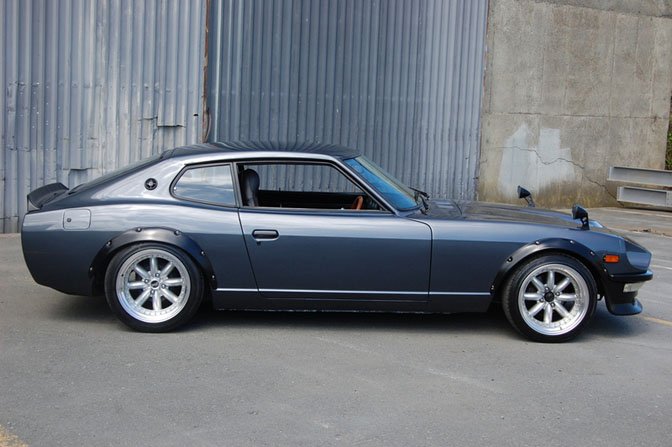 From this angle you can clearly see that this isn't your ordinary 260Z, the roof line and the rear windows are different. The wheels are made by Image Wheels and come in 17×10 in the rear with 255 tires and 17×9.5 in front with 235 tires.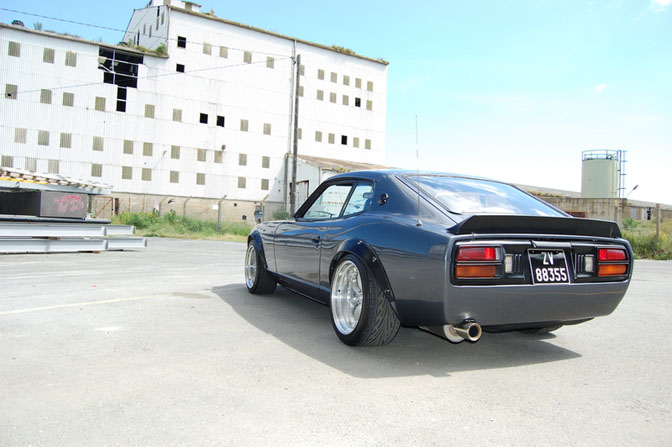 Nice shot from the rear with its 255 wide tires. Nissan has made a real good effort with the 350Z but it doesn't come close to these classic lines.
-Jeroen Willemsen