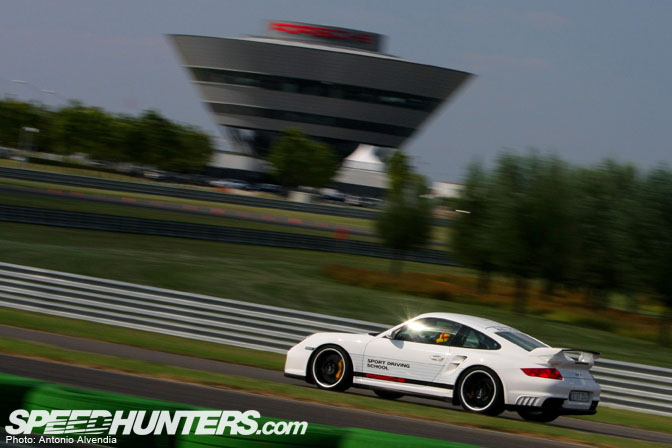 By now our readers have probably seen the great video footage that Rod shot at Porschewerks Leipzig for the 911 RS vs 911 GT2 feature on Speedhunters. While you all are capable of Googling the specs and numbers on the Porsche 911 GT2, I wanted to talk for a minute about how the car felt when I was driving it. The GT2 I drove was actually a Clubsport edition GT2 – an instructor car from Porsche's Sport Driving School at Leipzig. The Clubsport designation means it comes equipped with a bolt-in rollbar and a six-point Schroth racing belt, as well as sport seats that really hold you in place when the car is moving laterally or otherwise.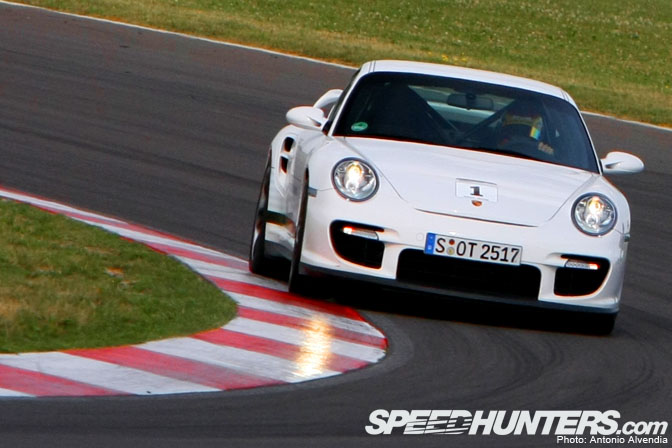 As we were filming the video segments where I was talking, I kept describing the car as insane… it's the highest horsepower Porsche 911 available for the street, the fact that it's turbocharged and rear wheel drive (instead of AWD) really makes the car a force to be reckoned with. What else should you call something like that, but insane? It certainly isn't normal for a street car to have that much acceleration, that much grip, that much torque, and that much style.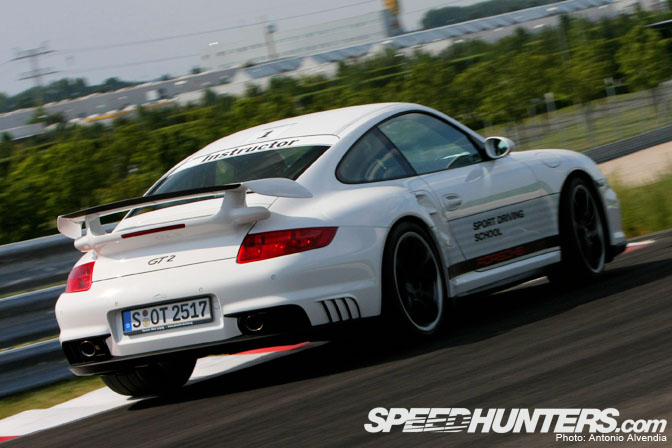 I'm an emotional buyer – this means I make purchases things based on my gut feeling or reaction to something. And in this case, if I had that much money in the bank, I'd definitely be handing my hard earned dough over to the nice people at Porsche, so one of these could sit in my garage. Just look at that rear end! Now that's something to get emotional about. Gorgeous.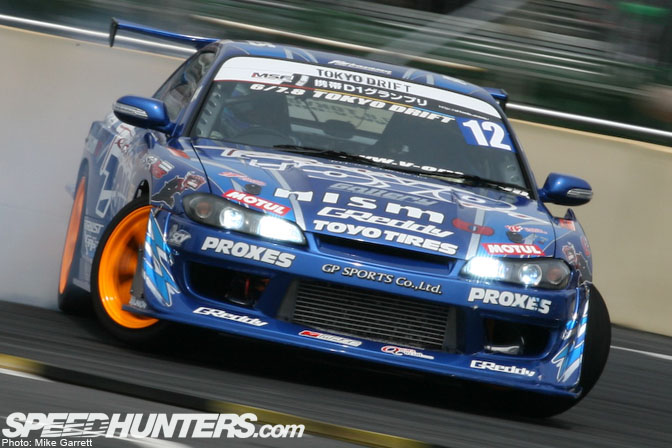 Honestly, I think the GT2 looks hot from any angle. Here it is speeding past the Bus Stop at the Leipzig test track.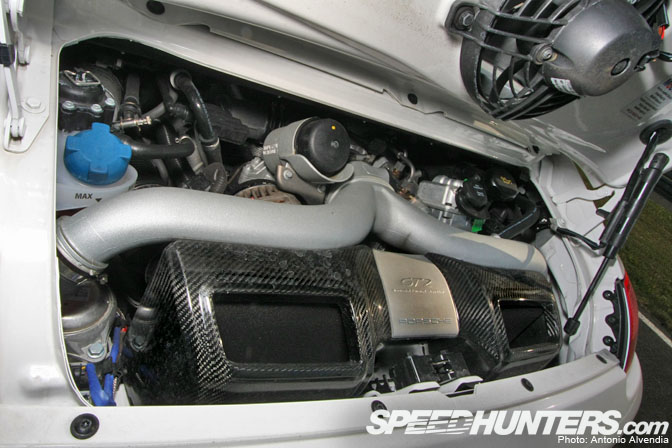 Look past the water spots on the carbon fiber airbox just a moment, and notice the Porsche and GT2 logos in raised letters. Baller status. Even more impressive is the turbo's VTG technology – in case you don't know what that is (I know I sure didn't at first), it stands for Variable Turbine Geometry. In essence, Porsche's VTG technology allows their turbos to replicate the good aspects of different types of turbos – the quick spooling characteristics of small turbos AND the max boost/high flow capabilities of big turbochargers. They do this by using adjustable angle guide vanes – that's just fancy talk, but let me break it down a bit more simply for you. There are adjustable fins inside the turbos which stay close together to restrict the airflow inside the turbo, replicating the characteristics of a small turbo, allowing the GT2 to get to high boost very quickly at all times. However, when max boost is achieved, the fins open up so more air/gases can pass through the turbo with much less restriction, which allows the GT2 to build more power, like what a big turbo would do. Brilliant, no doubt.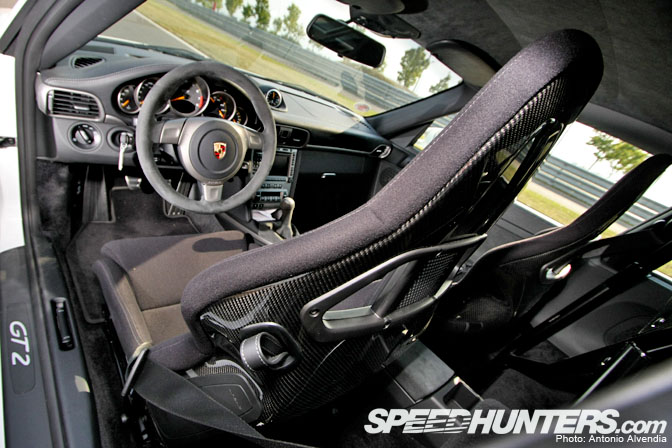 You know I fell in love with these carbon fiber-backed sport seats in the GT2, right? These are the greatest seats I've ever seen come as an option in a factory equipped vehicle. If you look closely, you'll also notice the rollbar that comes equipped with the GT2 Clubsport package.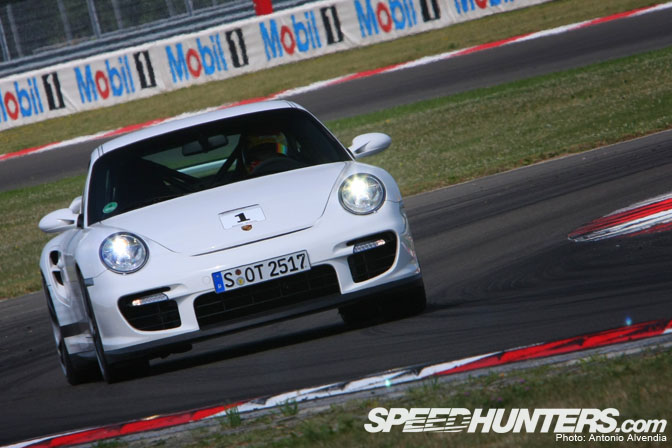 When we first started off making the video, I was predicting that I'd like the old school 911 RS better. I just figured I would, because it's classic, iconic, and it's rare. All qualities that I like in old cars… plus it was a 1973 model, which is a favorite year of mine for old cars… however, after I had a chance to really evaluate both cars, the GT2 emerges from the crowd as the clear winner. You just can't make a 911RS perform like a GT2 can.
This being said, if EA or some other client were to seriously allow me to choose one of the two, I would most likely ask them for the RS, which is worth more than the GT2. Then I could sell it and buy a GT2 AND another car of my choosing!
Which one would YOU choose?
-Antonio Alvendia
More Porsche month on Speedhunters!