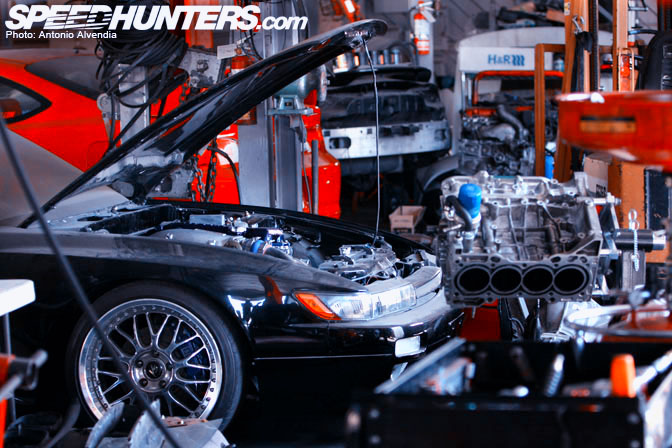 When I mentioned to my good friend Felix Tang that I'd be interested in shooting some garages and car shops that were relatively close to where I live, he mentioned that I should check out Smoothlinez, which is in San Gabriel Valley. I had never previously heard of Smoothlinez, because apparently the way they get most of their customers is from word of mouth advertising; people posting photos of their engine builds or swaps on the internet, etc. I'll admit that I don't normally check websites related to 240s, but from what Felix tells me, a lot of people in the S13/S14 community know about this shop, even though they also specialize in doing Honda swaps, and even have some rotary projects they're working on.
So Felix and I stopped by Smoothlinez real quick yesterday, just so I could see what it was like, and because I was trying to see if they knew anyone interested in the brand new Project Mu height adjustable camber plates (S14/S14/S15)  I'm selling for my friend.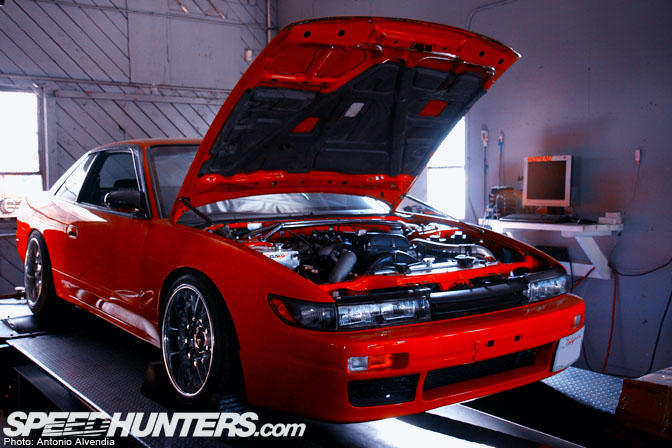 Check out this red S13 Silvia, owned by Rick from Smoothlinez. I thought it looked pretty cool strapped to their Dynojet dyno with the backlighting from the doors and windows.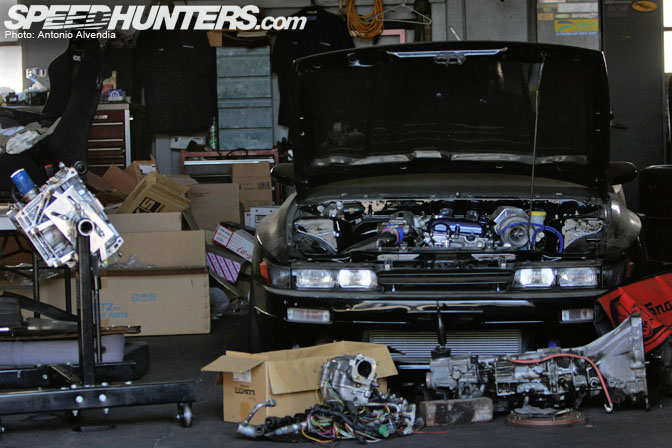 Kind of cool seeing a sleeping S13 is this type of setting. Hood up, SR and HKS T04Z turbo in sight, with a transmission right there… BTW, if you didn't notice… Yes, it is widebody… with steel fenders.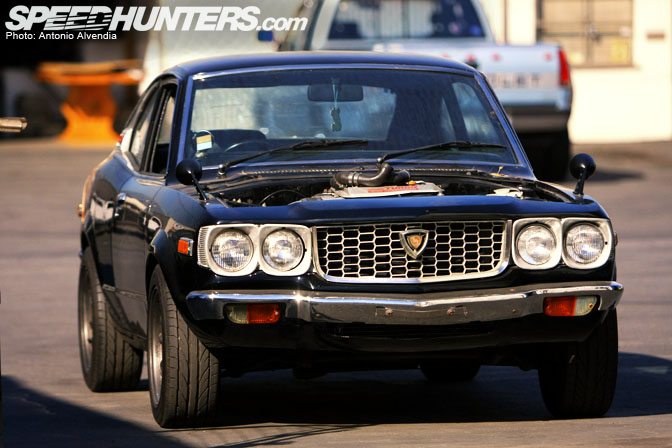 Even cooler seeing this right hand drive Mazda Savannah RX3 RE12 with fender mirrors and Watanabe wheels! This car was imported from Japan, and is now receiving a 13B engine from an FC3S Turbo II.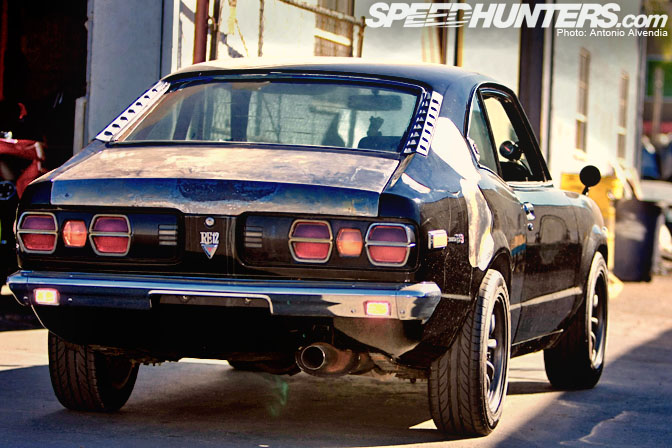 Here's the back view of the car – yup, the paint is chipping and cracking pretty badly, but the owner says they will be tearing the car down and media blasting/repainting the car anyway. Ever wonder how you can tell the difference between RX2s and RX3s at a quick glance? (I used to wonder this, before someone schooled me…)
RX2s have 2 taillights in the back, RX3s have 3. It's that easy.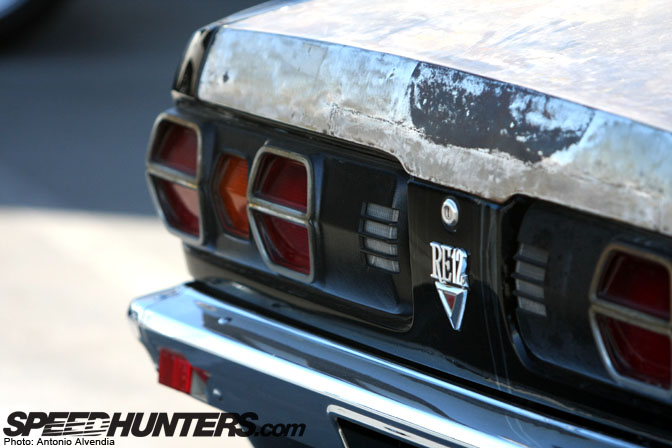 See the RE12 emblem? It signifies Rotary Engine, 12A. Because originally this car came with a 12A engine. I wish they were going to rebuild it with a carbureted, bridge ported 12A instead of that 13B turbo (to keep things period correct), but I guess not everyone shares my point of view when it comes to building cars.
I've even heard that some people out there don't care if their cars have good offset wheels or not, but I'm sure they'll come around one day when they finally own a set. We can change the world, one car at a time…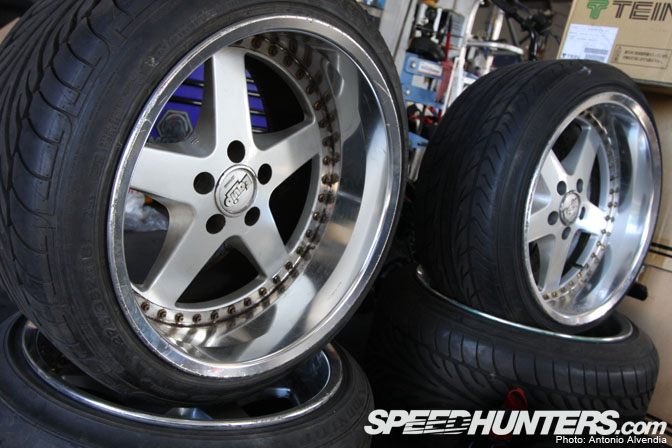 Speaking of wheels and offset, check this out! Dayammmm!!! If you have a widebody S13, BUY THESE WHEELS!!! Work Equip 18×10 and 18×12, for only $1500!!! Maybe I should buy an S13 just to put these wheels on it! Sick! Thanks to the guys at Smoothlinez for showing us around the shop, and thanks to Felix for recommending it. (And driving me there!)
-Antonio Alvendia