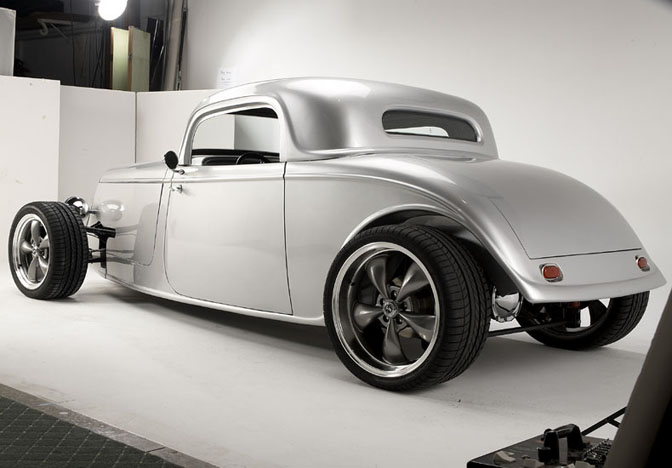 OK, so it probably sounds strange that there is a NEW car model called the "'33 Hot Rod", but I think that the latest offering from Factory Five Racing certainly qualifies as a "new" car. While old school hot rods are not lacking in character or coolness, the antiquated cars leave a lot to be desired as far as chassis design and performance potential goes. Factory Five Racing is well known for their popular Cobra kits and their latest design puts combines all of their sports and racing experience with all the style and simplicity of traditional hot rods.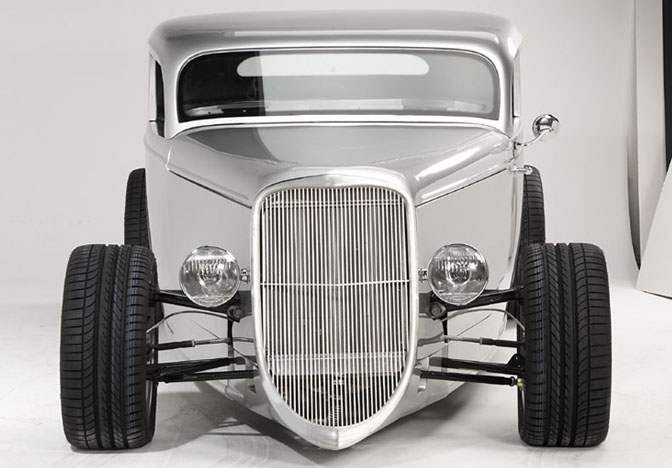 As the name suggests, style-wise the car is based on the iconic early '30s Fords which were (and still are) very popular among rodders. The CAD-designed chassis was developed with performance in mind and weighs in at just over 2,000lbs! The chassis includes front coilover suspension and rear suspension derived from Factory Five's Challenge race cars. The roadster body (with optional hardtop) and a full interior are also included as part of the kit.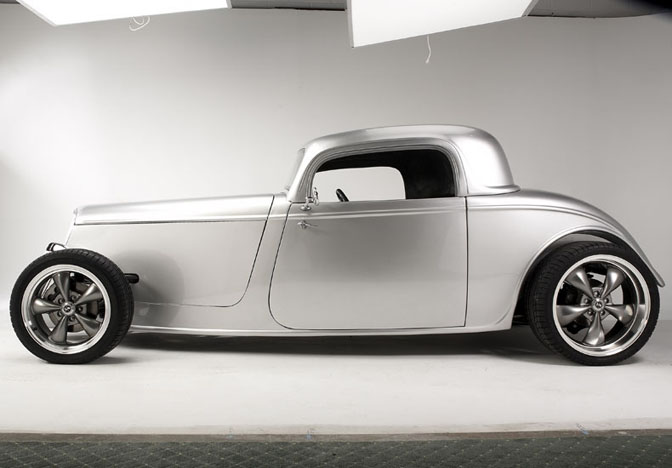 The buyer will supply their choice of engine and transmission (the car comes set up for classic or modern Ford small blocks), a rear end, wheels/tires, and paint and just a few other minor finishing touches. All of the hard and expensive work is done with this car, and with the modern chassis design and weight savings, these cars will be serious performers even at moderate power levels.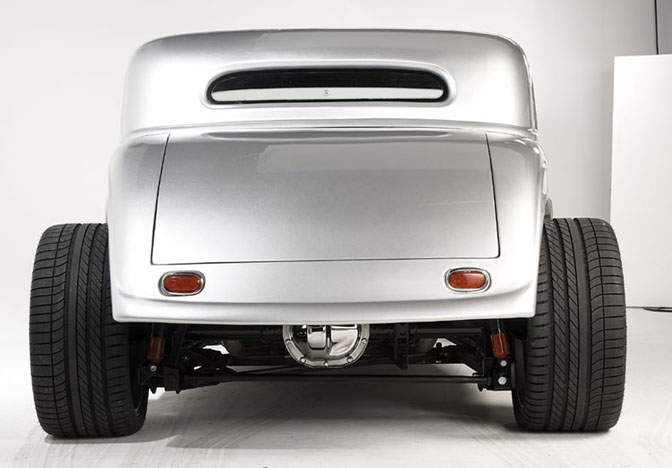 The whole kit comes in at just under $20,000. That figure may seem pricey to some, but it's pretty reasonable when you consider the amount of engineering that went into it, how complete the kit is, and how much performance potential it offers.
In a perfect world I would have two of them. One with a carb'd small block, whitewalls and steelies and another with a Honda F20C and some super wide TE37's…
Factory Five's website has everything you could want to know about the '33 Hot Rod. Check it out.
-Mike Garrett