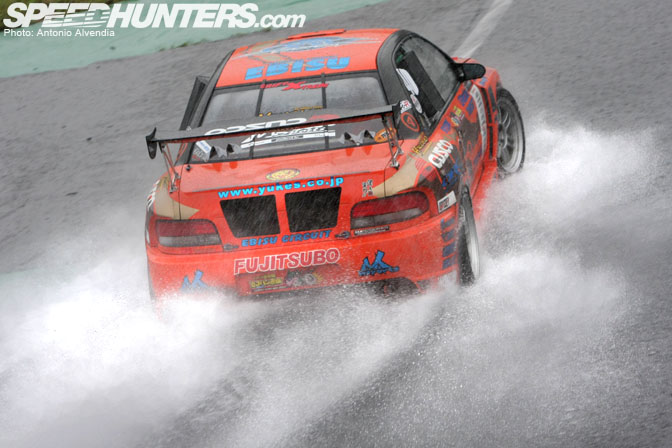 Just look at the water in these photos! Soooooo much rain! I've shot photos in the rain before, but I've never ever shot photos in so much rain! See all the water covering the ground in the photo above?
This is a photo of our fellow Speedhunter Naoto Suenaga, drifting his GC1 Impreza on Ebisu Circuit's legendary South Course during D1 Practice! I don't even know how he could drift through so much water – this was Hydroplane City! Look at all that water splashing! That is from the same rain that claimed the lives of two of my Canon cameras – my SD800 IS pocket camera and my digital SLR.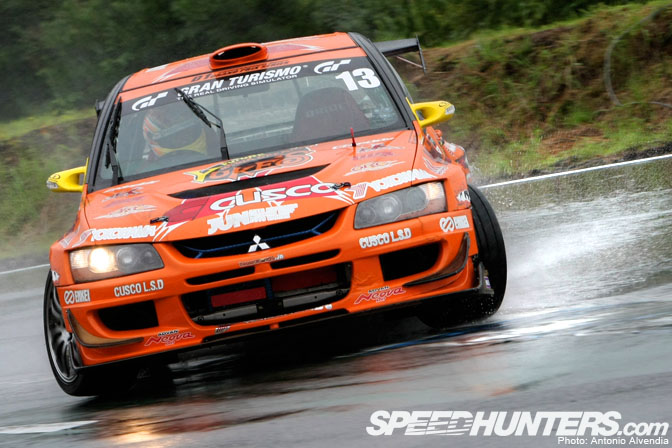 Also braving the rain was Team Orange leader Nobushige Kumakubo – he is seen here drifting before the downhill crest on Ebisu's South Course. Although there were other drivers practicing in the rain, Kumakubo was the only one who began drifting so early in the course. I guess that's what you call confidence.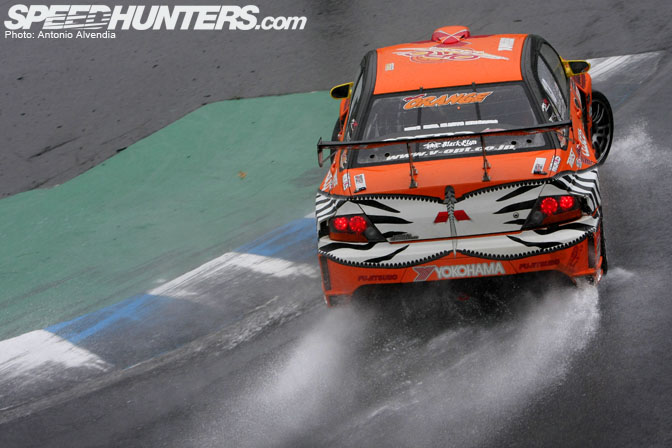 This was the first time I've seen people drift when the ground was covered with so much rain… I think the results looked really incredible, with water rippling and splashing off the tires as the cars negotiated the water soaked sections of the course. Above, Kumakubo is initiating hard and fast, with the treacherous South Course wall coming up very quickly!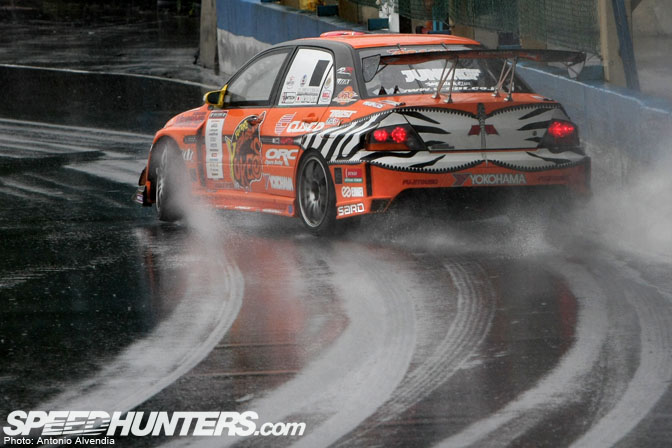 I was amazed at how much control Kumakubo had, as he daringly proceeded to come closer and closer to the wall, even though the track was incredibly slippery! I thought it was cool how "water tracks" formed on the ground as he passed through the course!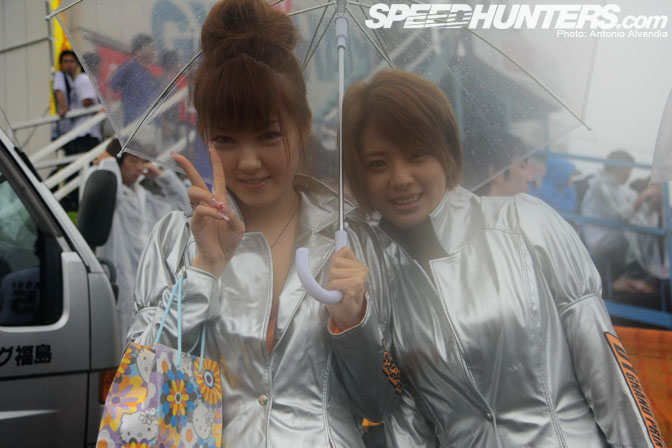 Just as the rain began coming down even harder and I thought there is nothing good that could come out of all this rainy weather, I bumped into these two ladies, the D1 D-sign girls, who reminded me that rain isn't all that bad, all you need is an umbrella girl or two!
-Antonio Alvendia