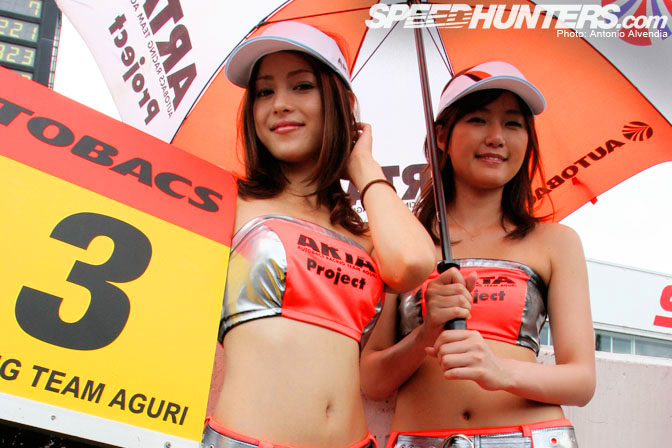 As most of you already know, a couple weeks ago, we were at the Pokka 1000kms Super GT race at Suzuka Circuit, enjoying the sights and sounds and smells of all the cars as they sped past the media center, whizzed past the grandstands, and as they darted into pit lane for their quick fuel-ups and tire changes – seeing all these cars live in front of you is definitely exciting! However, let's take a moment or two to check out another sight that excites a lot of race fans – the Super GT race queens.
These race queens, umbrella girls, grid girls, campaign girls or kan-gyaru are a big part of the Super GT lifestyle. They're regulars in the traveling circus that is Super GT. There are tons and tons of devoted race queen fans from Japan who seem to travel from race to race with their super expensive camera equipment, and they only shoot race queens! Sometimes these guys aren't even interested in seeing the Super GT cars run! Crazy!
Anyway, so what do you think, guys? Which ones are your favorites?
(Personally, I made quite a few "new friends" during my visit to Suzuka, but I'd have to say, I'm partial to the Autobacs/ARTA umbrella girl on the left.)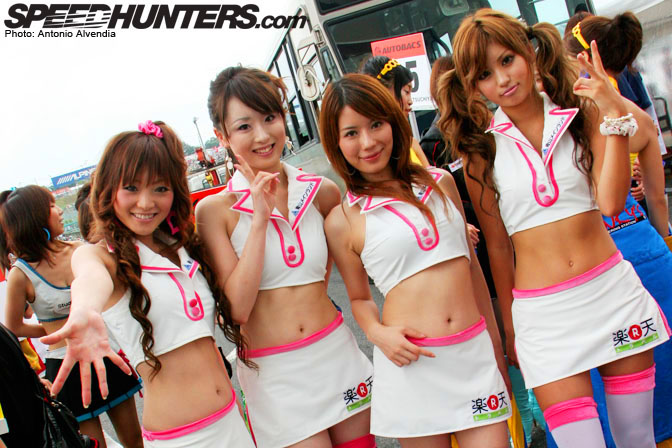 It's all about the pigtails.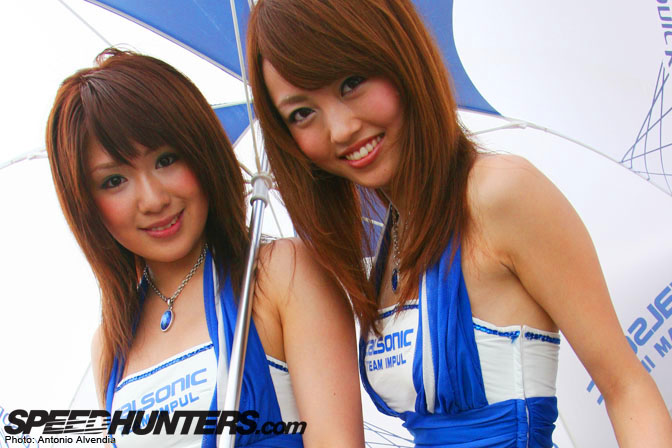 With a new blue R35 GTR and their girl on the right, Calsonic has a winning combo!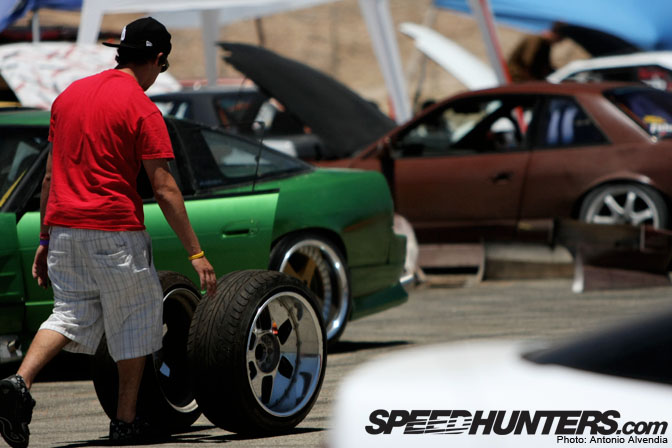 The Avex Group always has girls with good style, no matter where they are – Super GT, or Tokyo Auto Salon. Man, at TAS this year, my friend Kenta from Tokyo Drive Productions was inviting me to hang out with him at the TAS backstage with the Avex Group girls, but I told him I was too busy taking photos. I'm such an idiot.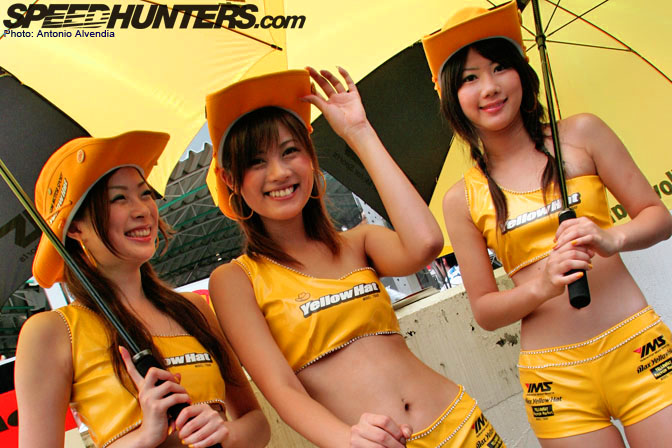 Most definitely, wear your hat!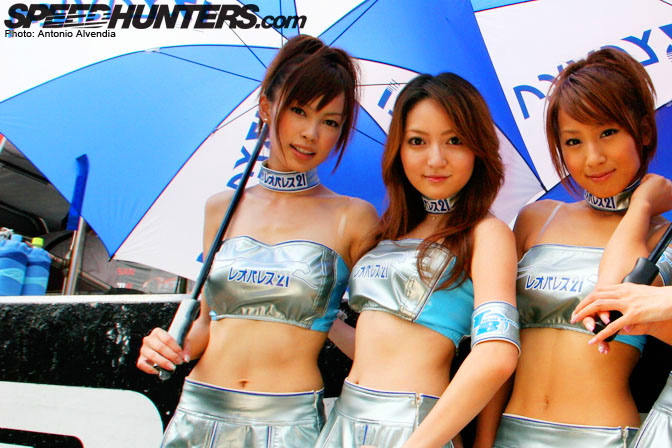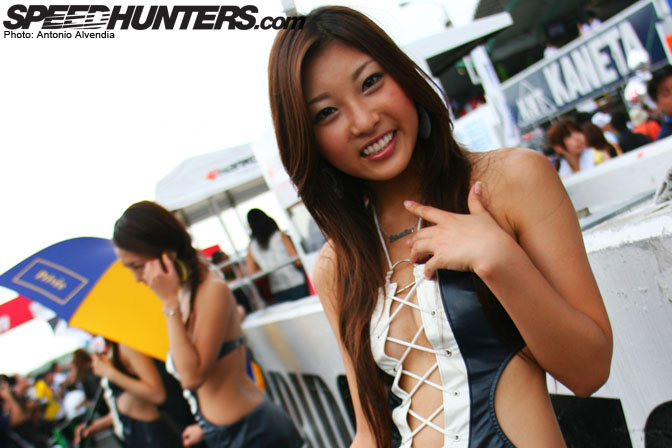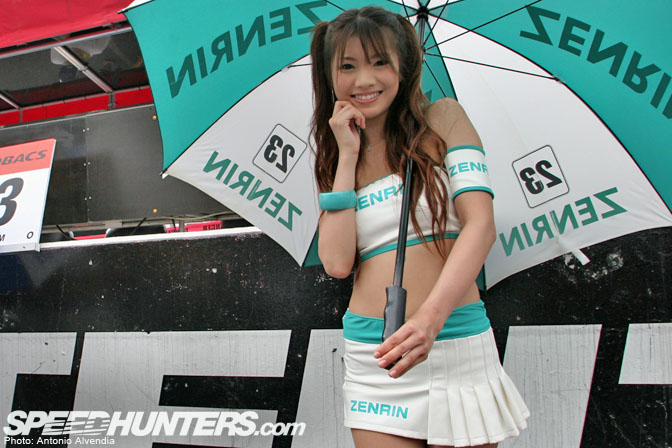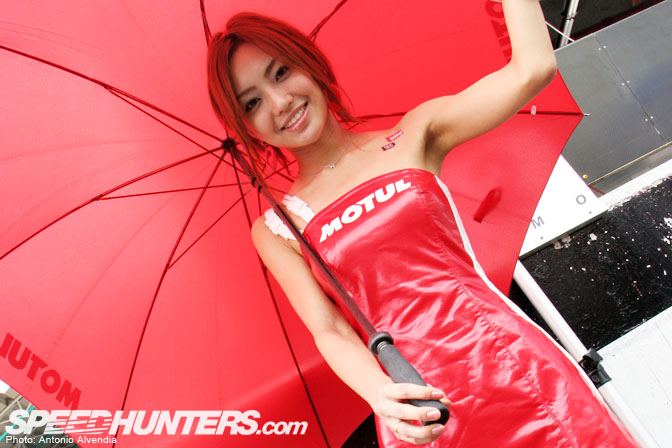 Actually I decided not to caption the last few photos, cause I don't think you guys are interested in reading the captions anyways! Hope you enjoyed the pics!
-Antonio Alvendia
The Super GT Experience at Suzuka