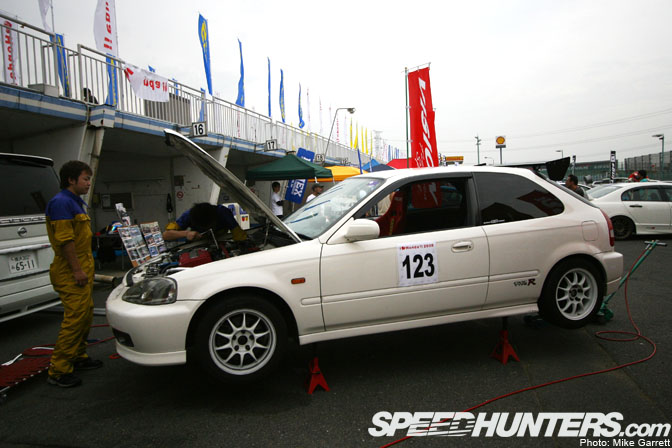 Time for some more action from the VTEC-drenched spectacle that was I Heart Honda!! 2008 at Tsukuba Circuit. I figured that this shot of a legendary EK9 Civic Type R undergoing some work in the paddock would be good way to open this post. There are few things that symbolize Honda performance machines more than the Championship White paint and red engine valve covers used on all of the R-badged vehicles. Speaking of Championship White, during the I Heart Honda!! event I must have seen more Championship White cars than I have ever seen before.
Now for some more event photos-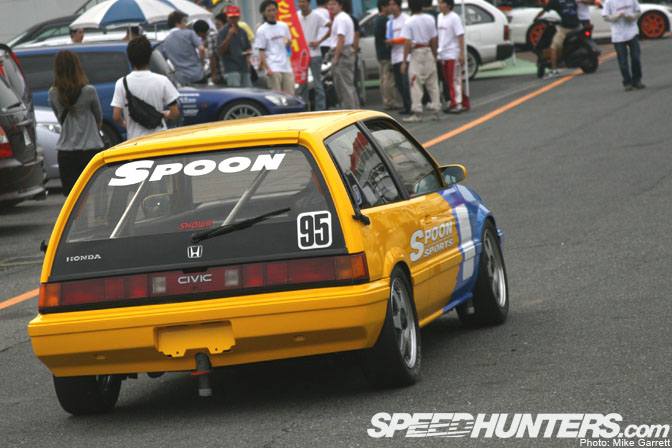 Of all the vehicles that Spoon brought to the event, the most interesting had to be this original EA-chassis Civic Group A race car from the '80s. Ichishima-san was happy to show me this car, and when he fired up everyone within earshot had to cover their ears. This car is LOUD! Later on when the car was out on the track taking laps it was even better. Seeing and hearing this nostalgic racing machine blasting down the front straight alongside the newer FD2's was awesome or shibui!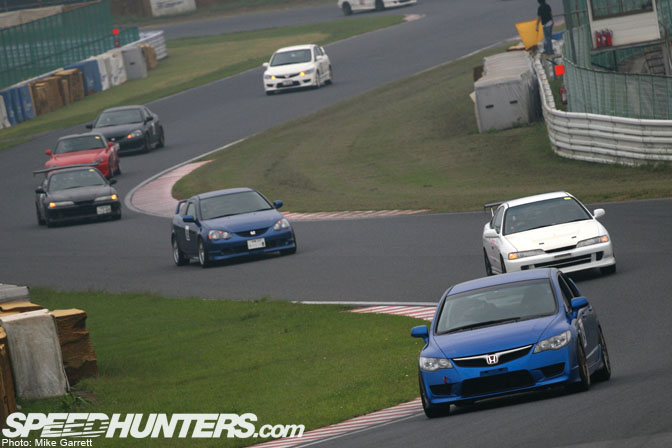 A group of cars rounding the track during the damp morning. It rained a little throughout the day, but fortunately never enough to really soak thing. I'd better get my fill of Tsukuba's green scenery because it will soon be making its yearly transformation to wintertime brown.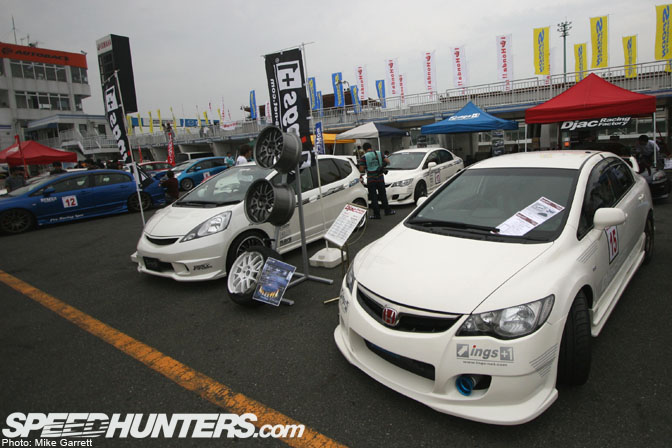 More of the shop displays including Ings+1 and Djac Racing Factory who brought their FD2 for the tuner battle, as well as their S2000. I Heart Honda!! was the perfect place for FD2 owners looking for tuning advice. Not only could they view the demo cars up close, but there was even a special track session where people could go for ride-alongs in the different shop demo cars. It would have liked to get rides in some of these cars, but instead I was trackside taking photos of them for you guys…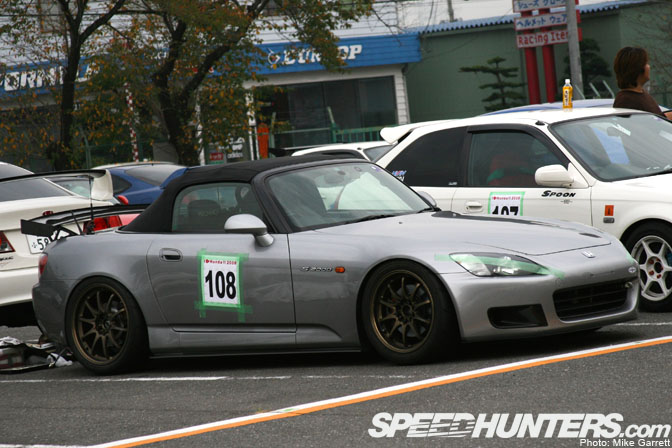 I have decided that the S2000 is going to be my future car, and all day long I was getting inspiration from and shooting photos of the swarms of badass S2000's at the event. Besides looking really cool, this particular silver AP1 was incredibly fast as well! It was just running away from all of the other cars in its group, late-braking into all of the corners and running a perfect racing line. In other words, being used just an S200 should be…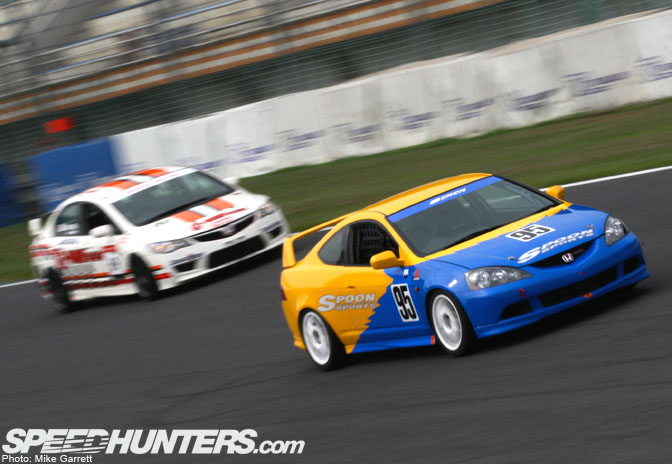 I think someone asked if there were any DC5 Integras at the event, so here is a shot of Spoon's DC5 passing an FD2 in front of the main grandstand. It was one of tons of DC5's there. It's unsure whether we will ever see the return of the Integra after its demise a couple years ago, but at least the DC5 still has a lot of a big following from tuners and racers in Japan and elsewhere.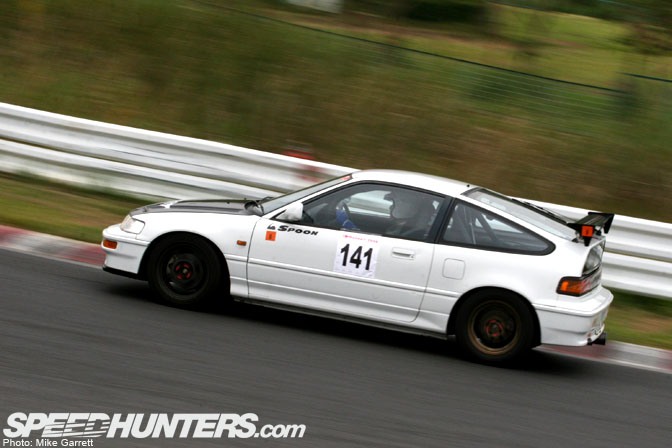 The CRX is another one of Honda's most memorable cars. This example has been tuned by Spoon's Type-One tuning shop in Tokyo. I know there have been plenty of "less than cool" examples of the CRX seen over the years, but the car is still one of the most iconic front wheel drive cars ever made. If anyone has doubts about the capabilities of the car, all you need to do is look up the SS Works giant killer CRX from a few years back. By the way, I wonder what ever happened to that car?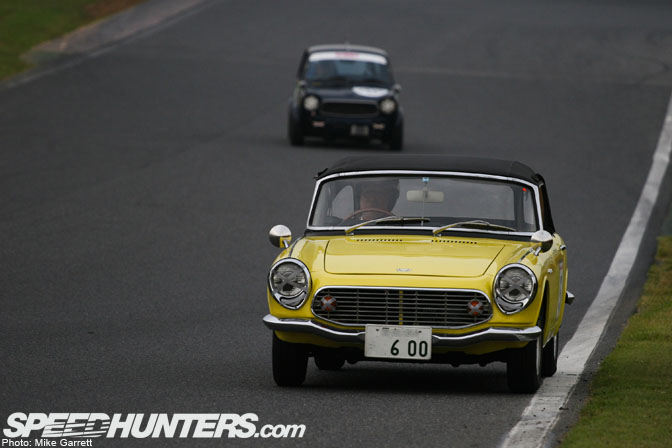 Honda's first open sports car, the S600. Along with cars like the Hakosuka GT-R and the Toyota 2000GT, these Honda roadsters are some of the most desired Japanese classics on the planet. Jay Leno even has one of these in his extensive collection along with an original Mazda Cosmo Sports.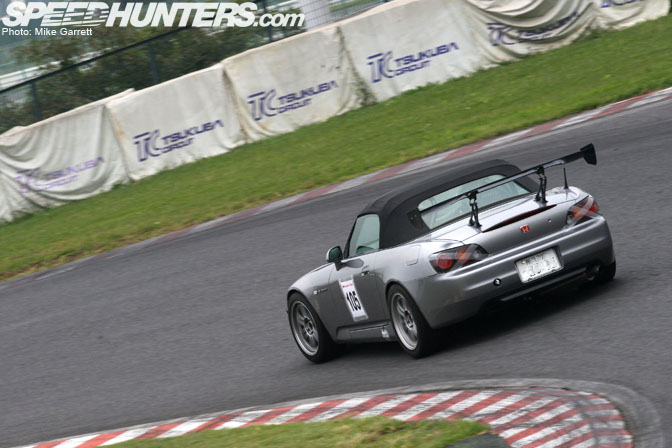 Thirty-some years and 1400cc's later, Honda's FR open sports machines continue to inspire enthusiasts.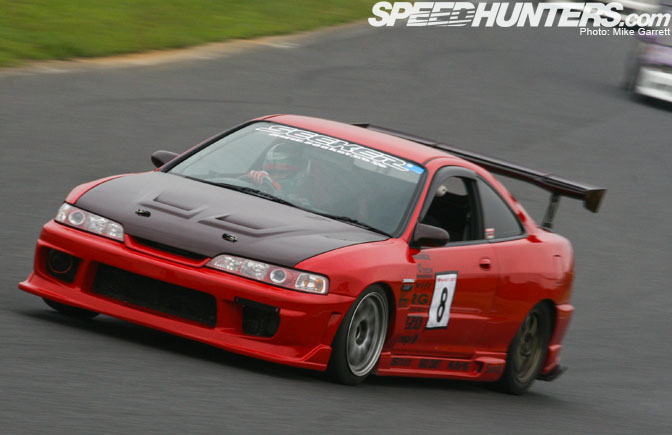 This DC2 tuned by Seeker was another one of my favorites at the event. I just love aggressively done circuit-tuned FF Hondas like this one. Check the front blister fenders and the huge stagger between the front and rear wheels. Over the past several years, Honda-owners stateside have moved away from aggressive exterior styling, but this DC2 shows how good these cars can be with the right combination of performance and cosmetic modification.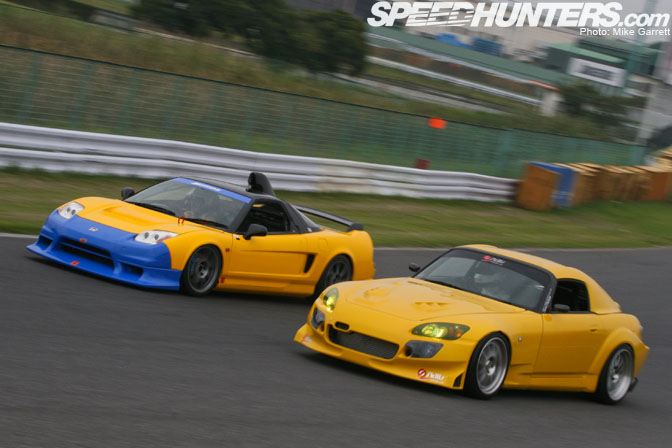 There's Spoon's new NSX project passing the turbocharged S2000 built by Skills. The cars built by Skills all have a heavy American influence, and the S2000 has HRE wheels and a crazy custom audio system in the trunk. As this picture shows, that obviously doesn't mean that the car is not capable of going out there and getting down on the track when the time arises.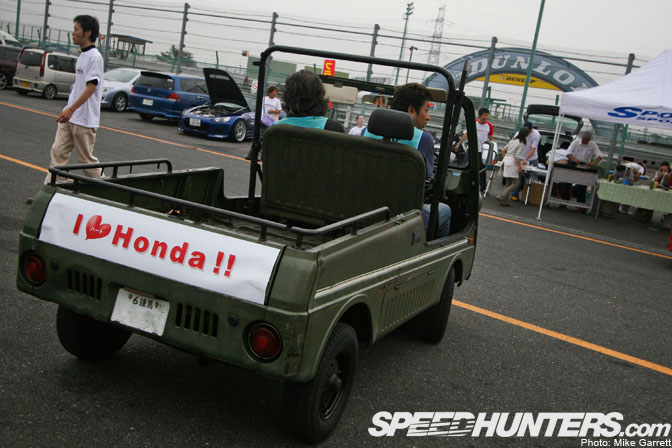 And lastly the totally cool classic Honda Vamos microtruck that Spoon brought out. This rare machine served as the official pit vehicle and race queen transporter for the day.
That's all for now. More I Heart Honda!! coverage coming soon.
-Mike Garrett