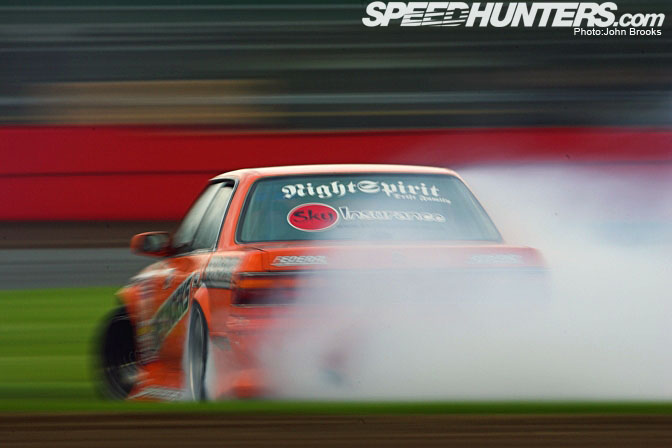 It had to happen sooner or later………….I had to go along to a drift event in person and see what Rod and Antonio were talking about.
So I had a free weekend and the European Drift Championship was out at Silverstone.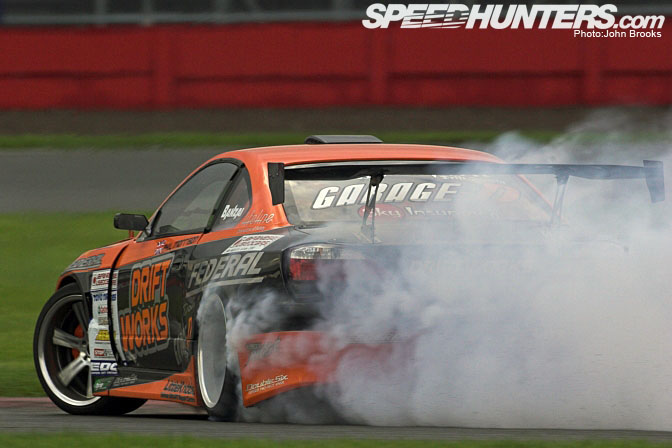 So here on full throttle is Phil Morrison in his Nissan S15, which powered by a Toyota engine………..a more detailed look at this car later.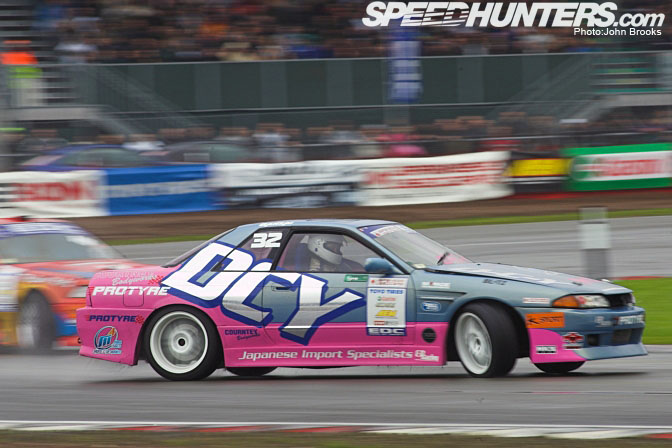 Like Antonio's D1SL event in Ebisu the weather was not kind at all……………for the first two sessions on Sunday it was wet/damp so no smoke but a lot of worried drivers as drifting in those conditions that really tests the skill and nerve of everyone………..here is James Russell in the R32 GTS.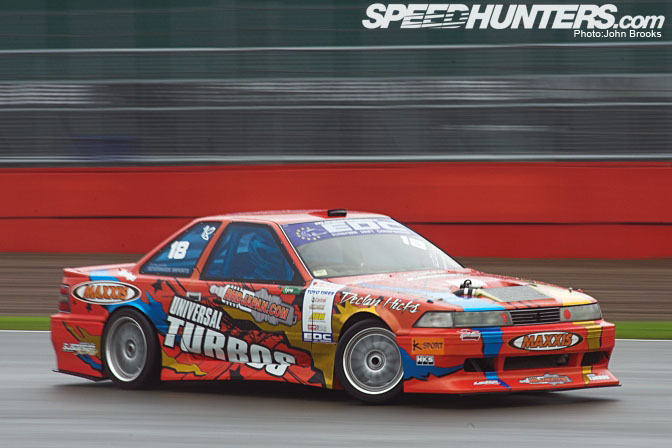 And this is Declan Hicks in the Toyota Soarer………..sliding around in front of the BRDC Suite.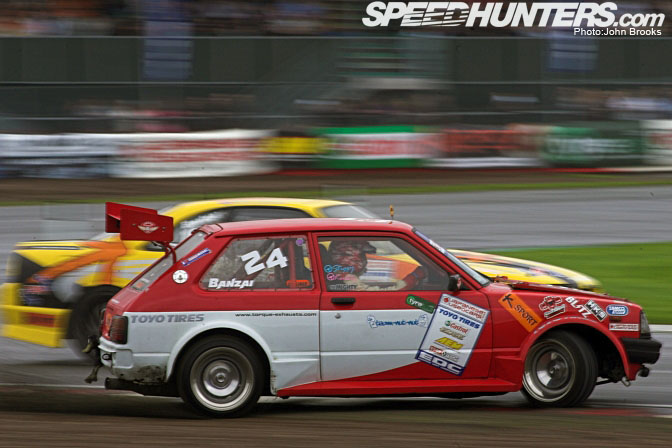 The conditions meant that drivers used all the track……..and more……….here Stephen Evans rallycrosses his Toyota Starlet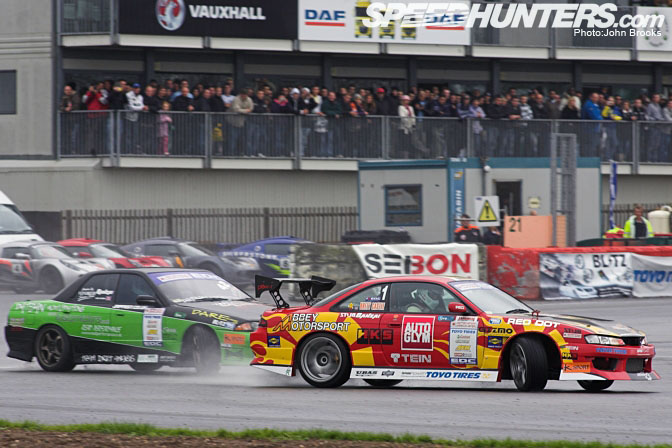 But despite the rain there was drifting to be done………..smoke or no smoke. Brett Castle in his Nissan 200SX S14A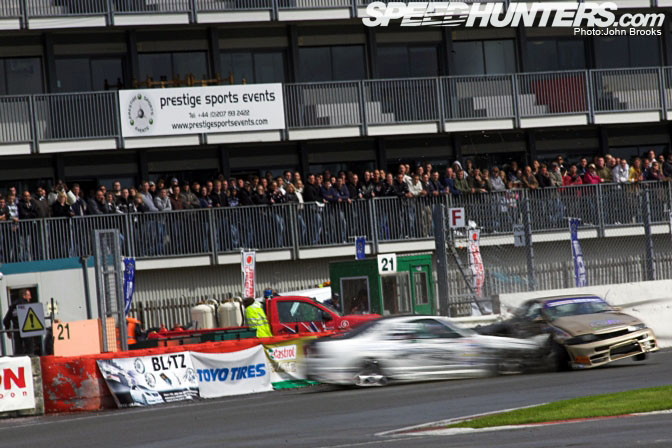 The slippery conditions caught out Shane Lynch whose R33 GTS whacked the armco hard and bounced back into the path of Daniel Eyles in a similar car. Of course this happened while I was having an attack of the arts……..so the 1/25 shutter speed was not ideal to catch the action but here Lynch attacks the drivers door of the other car. I am happy to say that both drivers were basically OK, a bit shaken as you might expect.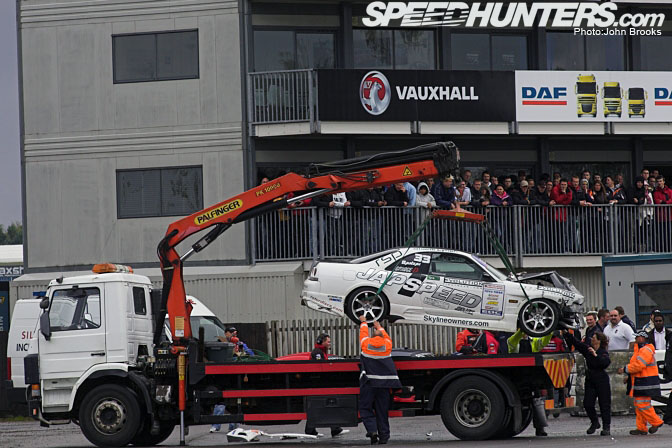 Both cars were retired on the spot and the action was postponed while repairs to the barriers were made.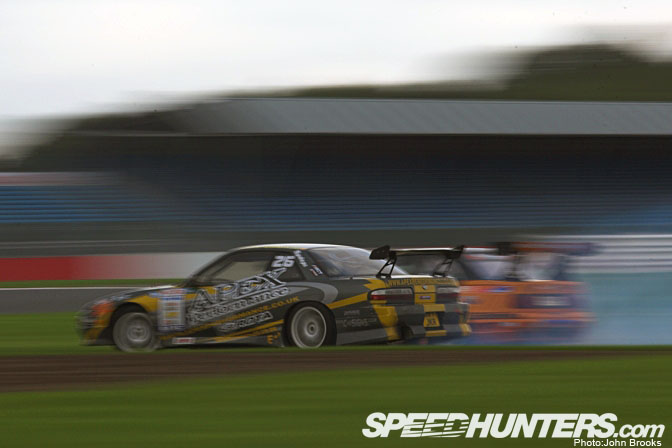 Kieran Cameron in his Nissan S13.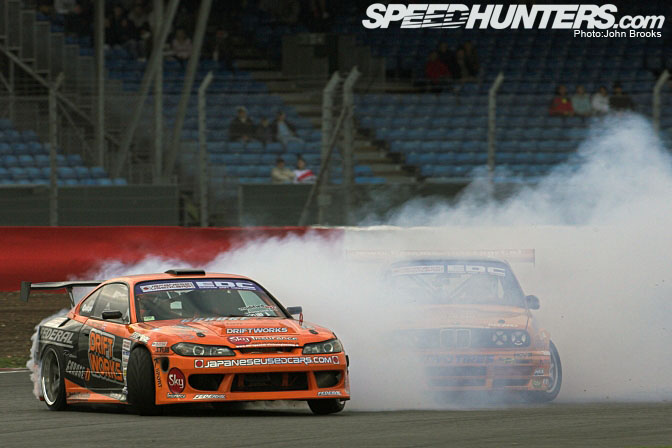 The closest battle of the day featured Phil Morrison and Dutch champion Remmo Niezen in the E30 BMW.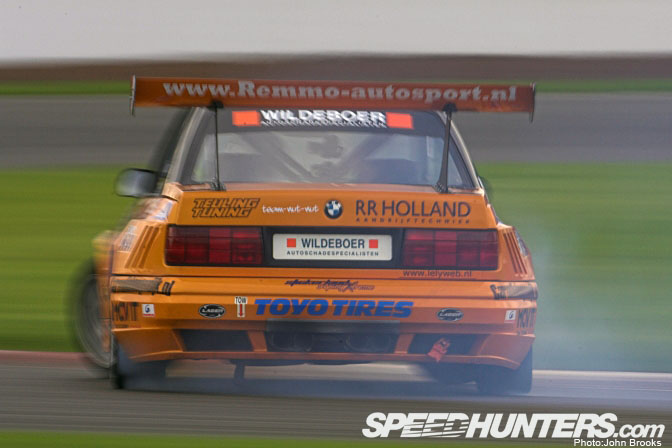 This was resolved in favour of the BMW after a rerun or two to decide the winner.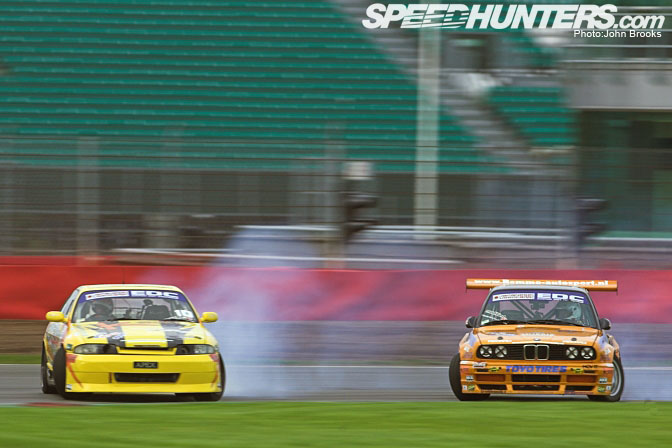 The final was between Niezen and Tim Marshall's R33 GTS
And the winner was……………..Tim Marshall……………..
For a first time at a drift meeting I could appreciate the skills involved in driving and preparing the cars………..despite the conditions there was a real flavour of petrol head around…………I want to come back and nail the event photographically………….it is unfinished business.
-John Brooks