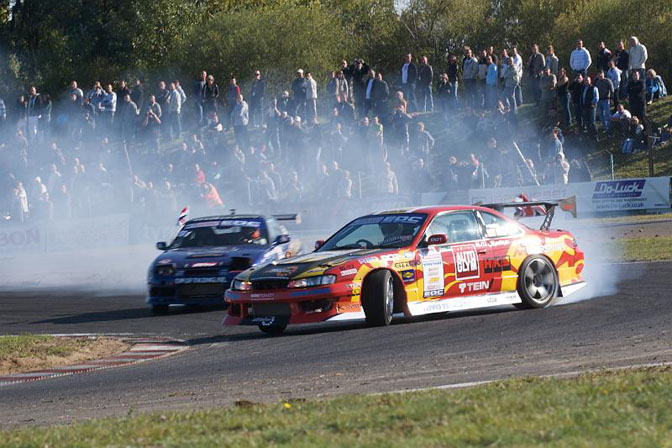 Another weekend and another drift series in the books for '08. The European Drift Championship wrapped up it's 2008 season this weekend with its final round at Poznan, Poland, the only event on this year's EDC schedule held in continental Europe. Driftworks driver Ben Broke Smith AKA "Bon Bon" held a strong lead in the points going into the event, and even a mediocre showing would have secured the series win for him. I found a few photos on the EDC official site and from all accounts it seems that this event was a fine way to cap off a notable year for the EDC.
Here are a few quick shots -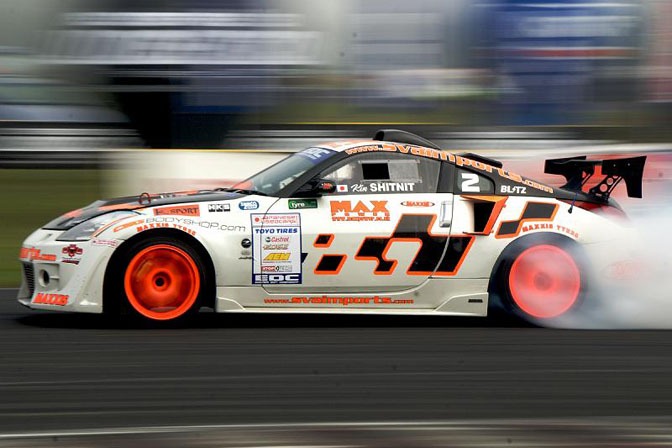 The SVA Imports Z33 is looking cool as usual while producing tons of tiresmoke.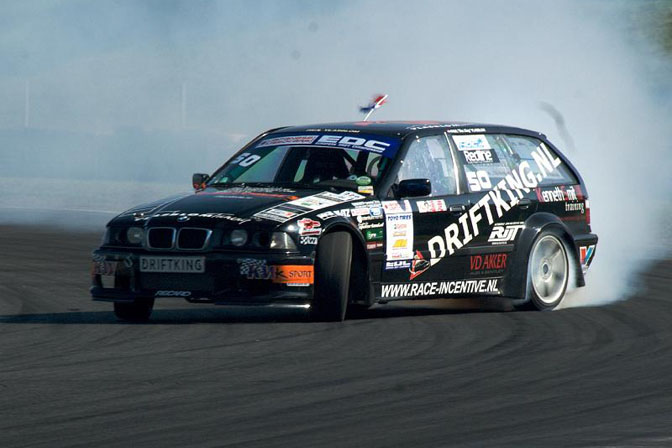 Nice to see drifting vet Paul Vlasblom back in action with his Bimmer wagon.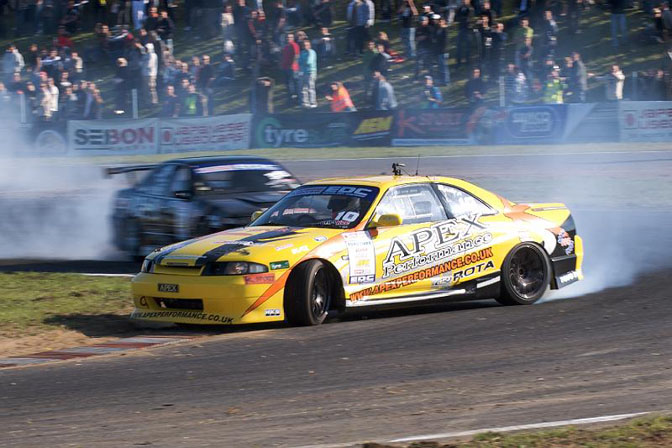 The event victory at Poznan went to Tim Marshall in his Chevy V8-powered R33 Skyline. Here you can see him battling with New Zealand's Adam Richards in his Nissan Cefiro. With this victory Marshall would end up in second place in the '08 series with 78 points overall. A nice way to end the season for Marshall.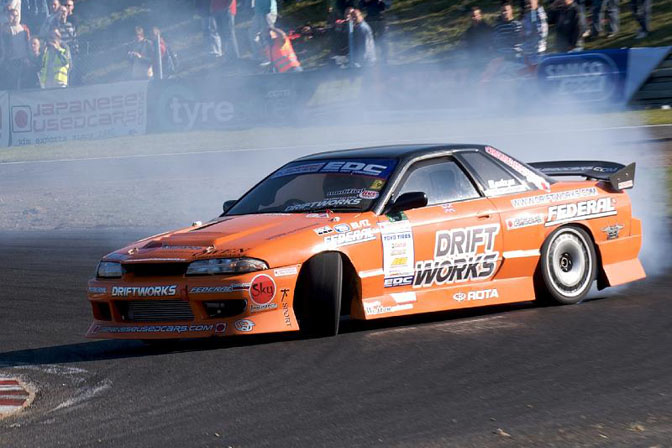 Although Bon Bon didn't need much to clinch the championship, and despite diff and clutch trouble, he managed to pilot the borrowed Driftworks R32 Skyline to second place in the event. This allowed him to claim the season championship with a total of 96 points. If you are wondering why he was driving the R32 and not his JZX81 Chaser, that's because the Chaser is being prepped for its trip to the USA and the Red Bull event where Bon Bon will rep the EDC against the world's best.
Congrats to Bon Bon for the great season and good luck in Long Beach!
-Mike Garrett