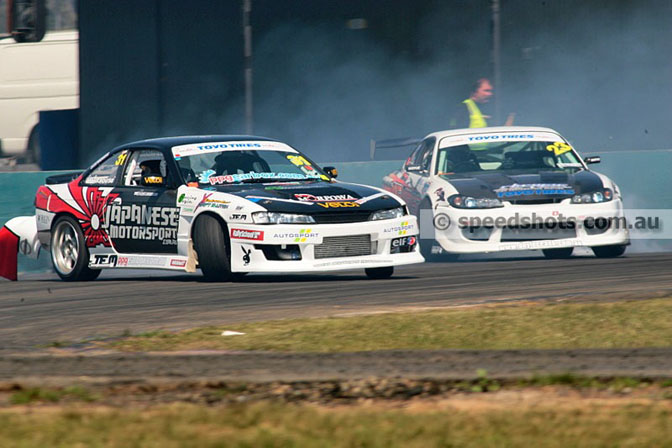 Last weekend was a busy one for drift events around the world, and with the coming of fall, many of the international series are starting wrap up their seasons. The fifth and final round of the '08 Drift Australia series was held at Oran Park Raceway last weekend, and not only was the national title up for grabs, but a pair of invitations to the Red Bull drift event in Long Beach were on the line for the top two finishers in the season points standings. How would things down?
I found few photos from Nathan Wong of Speedshots Photography, a place where you can always find TONS of Drift Australia event photos.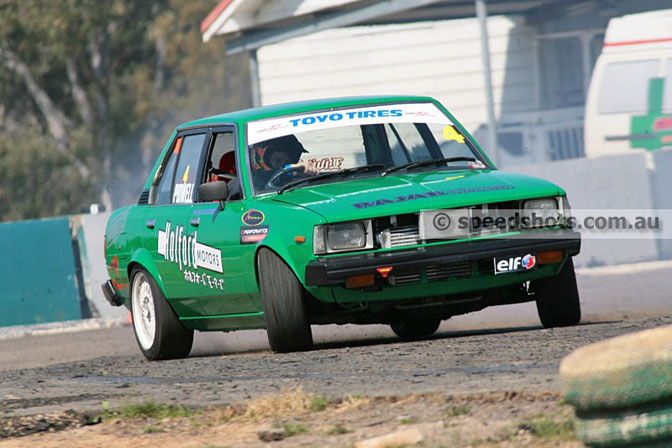 Although it wasn't in contention for the season title, I thought it was pretty cool to see this green 70-chassis Corolla running in the event. Judging by the intercooler this machine looks to be turbocharged. Anyone have the scoop on this car?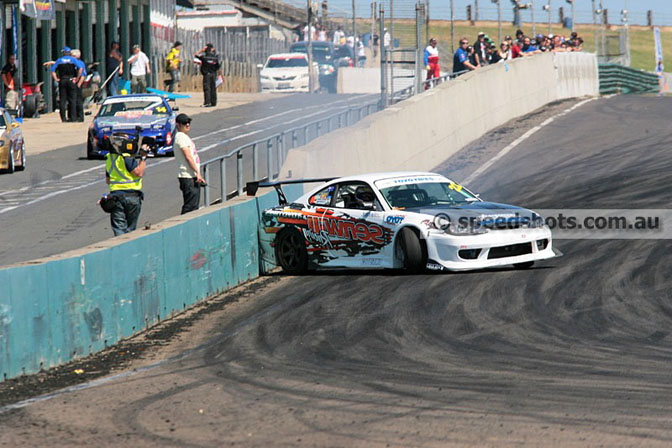 Check out Christian Pickering putting the rear bumper of his S15 up to the wall with some super aggressive entry. This is an awesome shot! It kind of reminds me of the hardcore entries at the Ebisu Circuit Minami Course.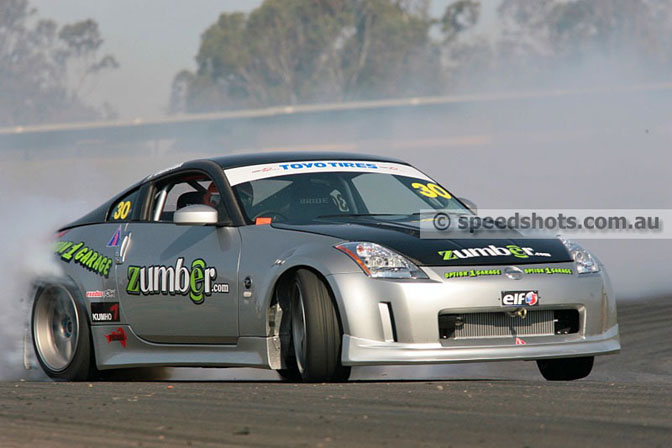 I don't recall seeing this Z33 in the photos from the earlier events. A new contender perhaps? The car certainly has good style and it really stands out among all the Skylines and Silvia's in the field.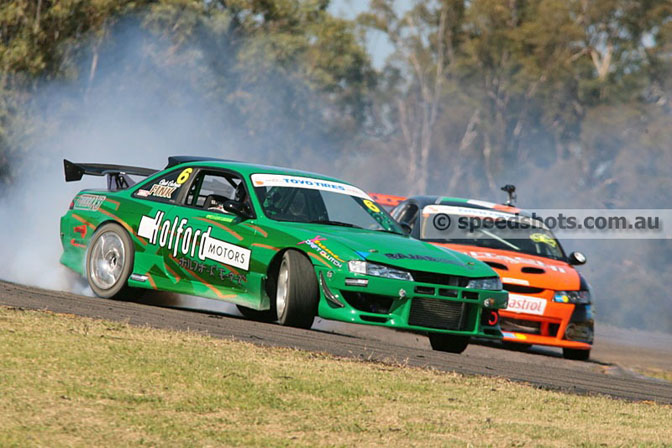 Heading into the event, Luke Fink and his Holford Motors S14 Silvia were in a very close race for the championship with Leighton Fine and his Toyo Tires-sponsored 180SX. Here we see Luke running against Robbie Bolger's Monaro during the tandem rounds. Luke would end up finishing third in the event and holding the runner up position in the season standings.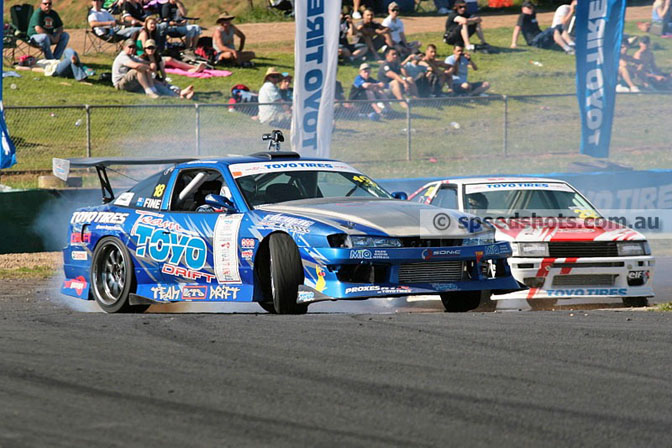 There's Leighton Fine's S13.4 180SX battling Beau Yates' AE86 for the round five victory. Leighton would end up taking second place at Oran Park which gave him enough points to claim the 2008 series championship.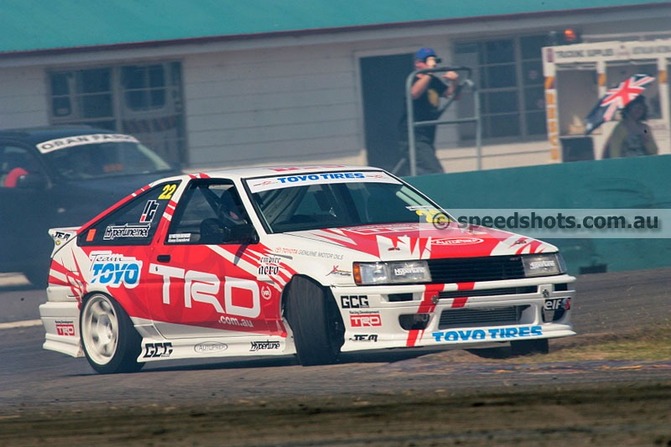 Yates and his 3SGE-powered AE86 Levin had a fantastic season and finished on a good note with the win at Oran Park. Unfortunatley his third place overall position in the season standings left him just out of reach of a trip to Long Beach for the Red Bull event. That's too bad because it would have been cool to see him representing for the AE86 guys in Long Beach. There's always next year right?
Congrats go to Leighton Fine for the 2008 series win and it will be interesting to see how him and his fellow Aussie contender Luke Fink perform at the Red Bull World Championship of Drifting in November.
To see more photos head over to the Speedshots site.
-Mike Garrett