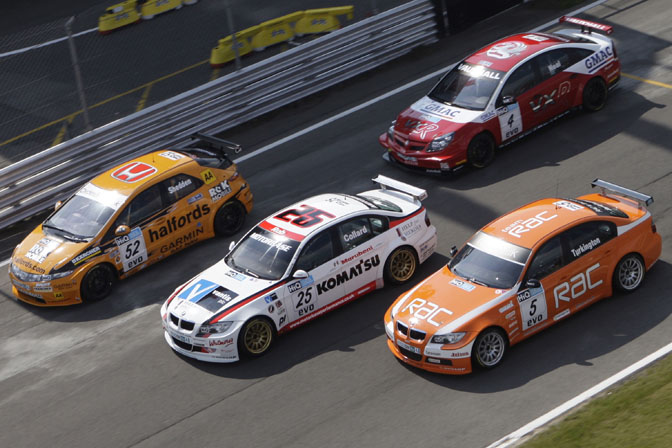 The final three rounds of the 2008 British Touring Car Championship took place at Brands Hatch last weekend. Vauxhall driver, Fabrizio Giovanardi needed just 9 points to secure his second consecutive title and despite being pushed onto the grass and finishing 14th, championship rival, Jason Plato could only finish 5th, ensuring Giovanardi of the title.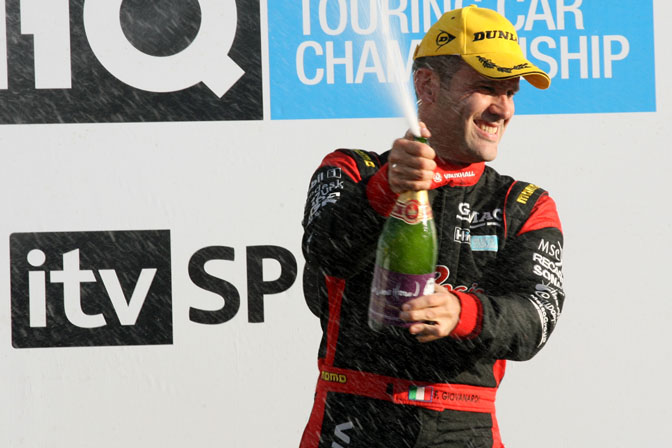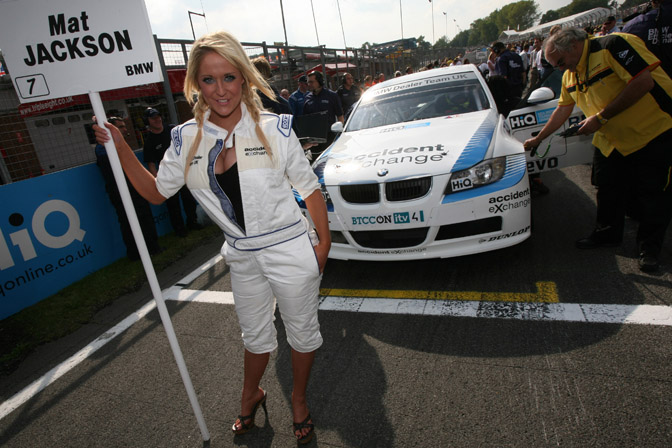 Race One was won by Mat Jackson in the family run BMW Dealer Team UK car. Steven Kane and Rob Collard in similar BMW 320Si's were 2nd and 3rd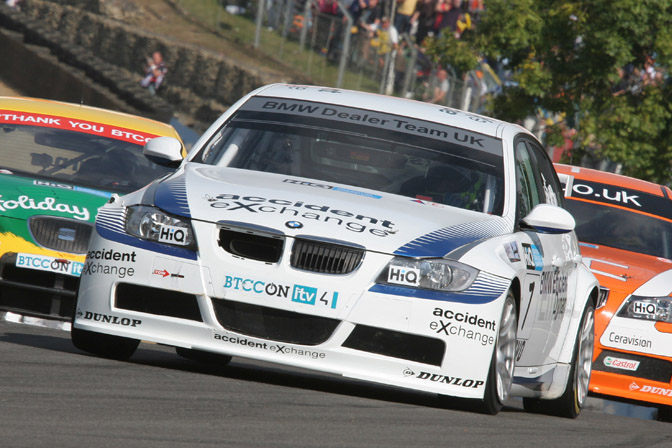 Race Two saw another convincing win by Mat, leading from pole position. Its been an impressive year for the young driver, mixing it with the works SEATs and Vauxhall's. Newly crowned champion, Giovanardi, didn't even make the start when his engine wouldn't fire. Talk about timing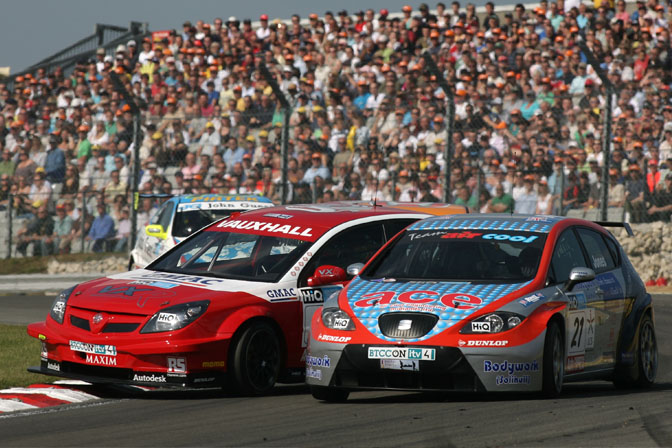 Matt Neal (Vauxhall, above) finished second. The race was a disaster for SEAT with both Jason Plato and Darren Turner retiring. Not a good send off for the team who will not be returning in 2009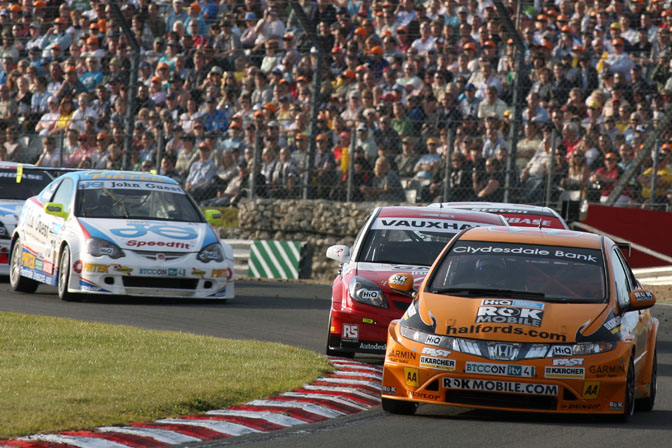 The Team Dynamics Honda Civic of Tom Chilton took the final victory of the 2008 season leading from pole with Stephen Kane and Tom Onslow-Cole in hot pursuit. Matt Jackson finished 4th, which was enough to beat SEAT Works driver, Jason Plato to 2nd place in the championship. Impressive stuff.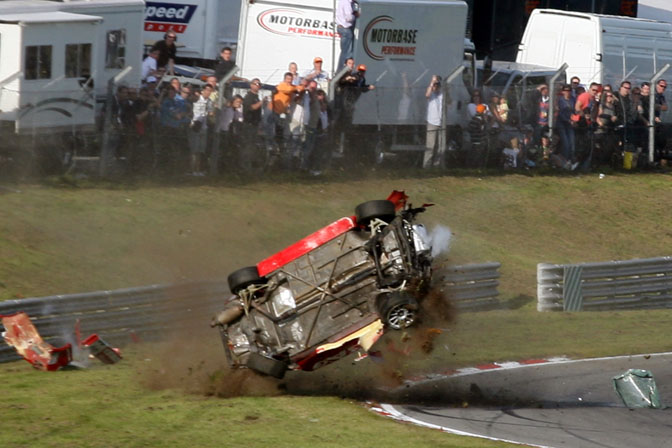 The race was stopped a lap early after John George suffered a huge crash in his Honda Integra. It says a lot for the strength of a modern BTCC car as John only suffered bruising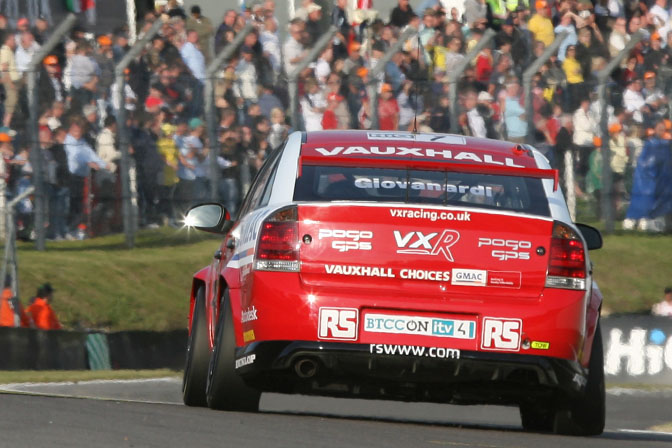 The final championship table looks like this.
1. Fabrizio Giovanardi (Vauxhall)    262pts
2. Matt Jackosn (BMW)                 226pts
3. Jason Plato (SEAT)                   223pts
4. Colin Turkington (BMW)             212pts
5. Matt Neal (Vauxhall)                  185pts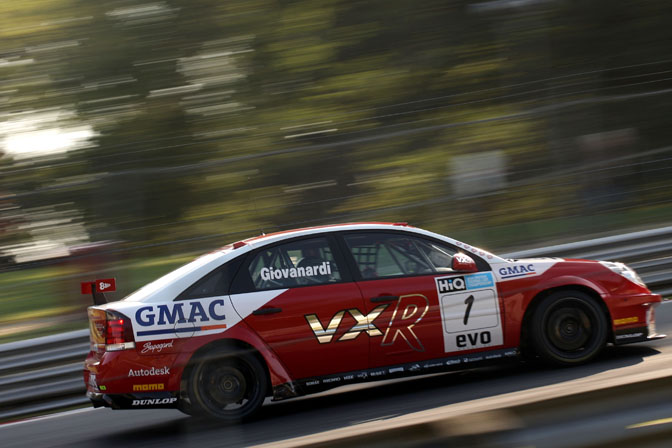 We now look forward to 2009. There are rumours on the forums of a new works team next year, possibly more BMW involvement. SEAT have now left the series, so it will be interesting to see if Jason Plato remains in the BTCC.
Up and coming racers like Matt Jackson, Andrew Jordan and Adam Jones will be armed with more experience. Should be another great season.
 – Andy Blackmore
 Images: BTCC.net, Jakob Ebrey/BMW Dealer Team UK (Matt Jackson images)