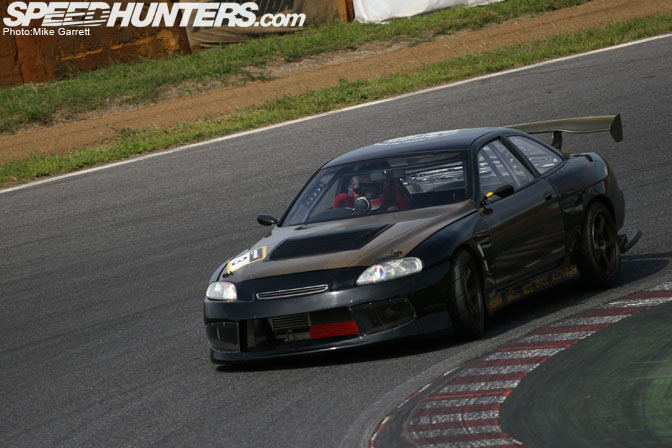 I have always had a soft spot for the Toyota Soarer/Lexus SC. I even used to own of them back in the states and I always regret getting rid of it. The styling on these cars still looks fresh to this day and they look even better with aftermarket modifications. The Soarer has seen plenty of drift action over the years, notably as Takahiro Ueno's car of choice in D1 since the start of the decade. As far as traditional grip racing goes, I have only seen but a few Soarers running at Tsukuba in my many trips there. Last week at the HKS Hiper Challenge, I spotted this fully-tuned black JZZ30 Soarer running and I thought that it was cool enough to make a separate post about.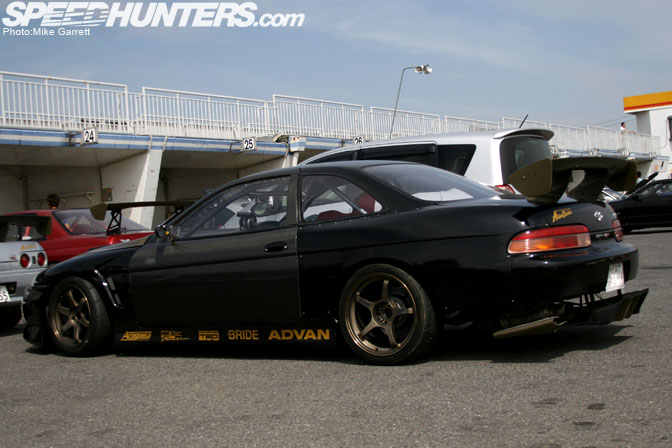 I don't have any hard technical specs on the car, but judging by how fast it was running around the track, I would guess its power figures are somewhere in the 500ps range. Big power numbers like that are not hard to get with Toyota's stout 1JZGTE engine. As you can see, the exterior of the car has heavy modifications including wide fenders, carbon fiber doors and a carbon kevlar hood and GT Wing. All these parts obviously help shave weight off the Soarer's big body.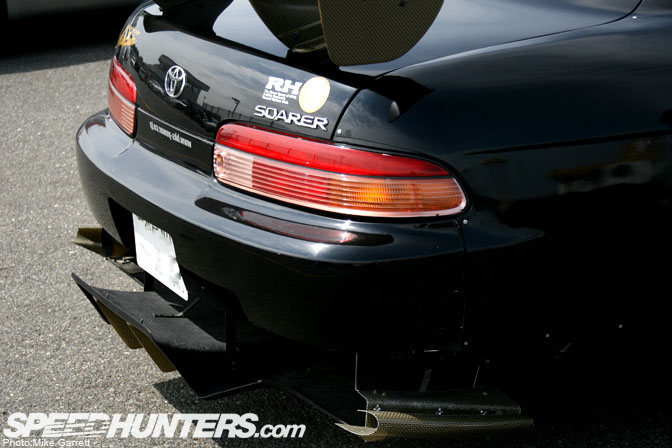 In the rear the car has this serious carbon rear diffuser mounted under the factory rear bumper. I have never seen anything like this on a JZZ30 before. I'm assuming it is a one-off job.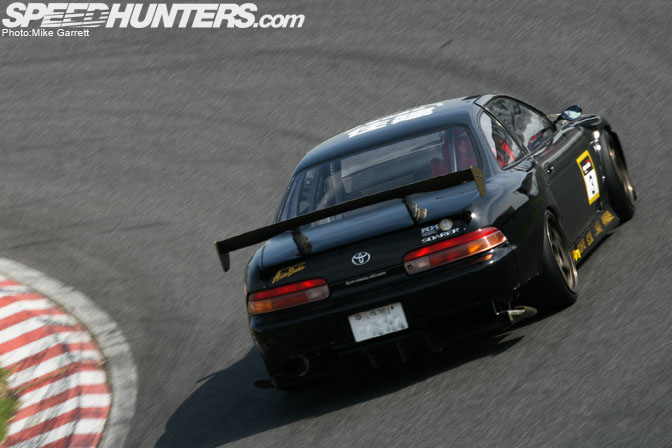 There's the rear view as the car runs through Tsukuba's first hairpin with the big carbon GT wing and rear diffuser visible underneath. The interior on this car is also completely stripped and outfitted with a full roll cage and a single Bride bucket seat.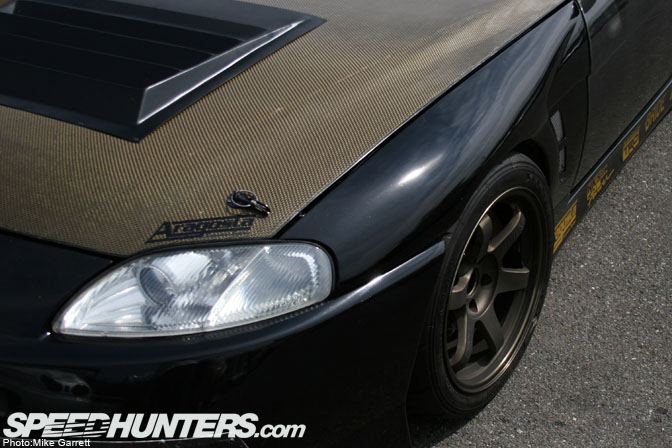 View of the front with the wide fenders, trick vented carbon hood and Volk TE37's wrapped in high grip Advan A048's.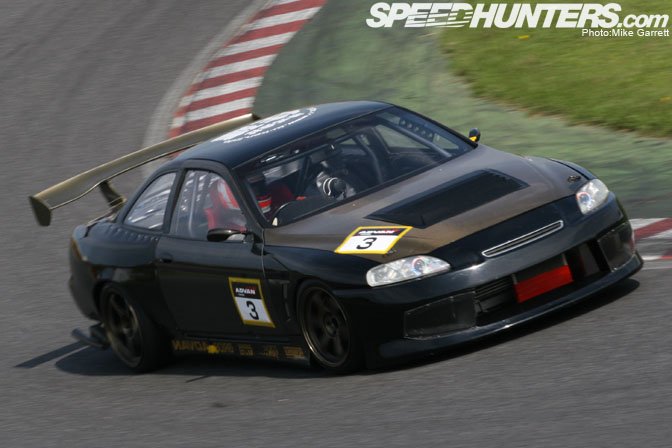 I was looking for the driver to ask him about the car, but every time I walked by it in the pits he was gone somewhere else. Hopefully this JZZ30 will pop up again at Tsukuba at another event later this year. I'd say that this car is certainly one of the coolest Soarers ever.
-Mike Garrett