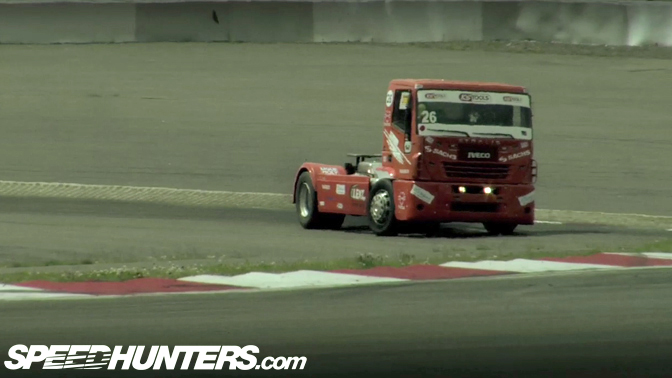 Sometimes when I am filming drifting, I am distinctly aware there is a large piece of metal that is hurtling itself on the very edge-of-control directly towards me. Normally this is somewhat of a pleasant rush; there is a certain exhilaration that comes with being so close to the action. Occasionally though, I do get internal warning signals that it's time to move to a safer position with the camera. No need to take unnecessary risks for the sake of a good shot IMO.
So imagine the feeling when faced with the prospect of several tons of truck sliding directly towards me….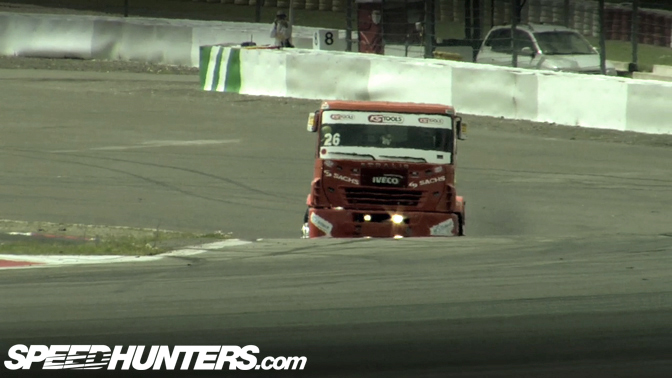 …actually this was no problem at all as the Nurburgring has rather large
paved run off areas. I had to attach a long zoom adaptor to the camera in order to take this shot.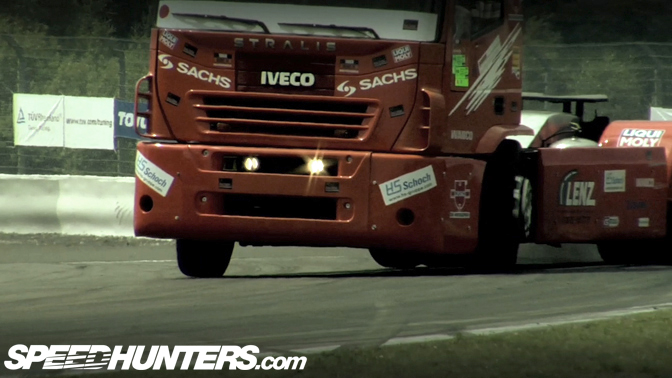 The drifting truck was the show opener at the IDC drifting event at the Nurburgring 1.5 weeks ago.
Pretty crazy huh? Antonio already wrote about this drifting truck in an earlier post on Speedhunters, but now you get to see it in Slo Motion HD video.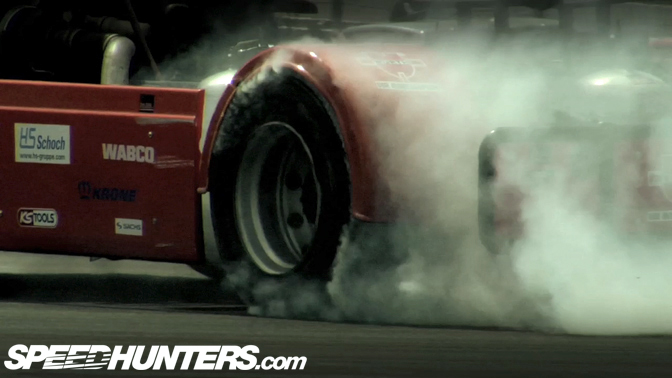 Not bad smoke buildup huh?
I have to give a special thanks to the organizers of the German drift series: the IDC for inviting us to the event cheers guys!
:Rod Chong
Car Spotlight>> IDC Drifting Truck