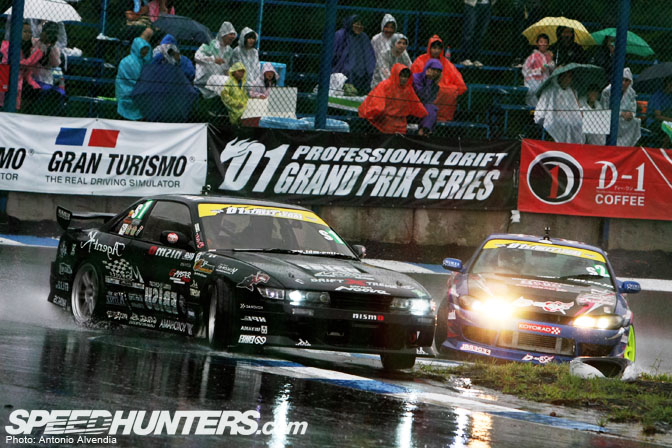 Right now I'm sitting in Kumakubo's office, which is perched high above Ebisu's East Course, with a stunning view of the circuit's back side. However, right now I'm not too interested in taking in the view, as I'm soaking wet from shooting in the heavy rain that plagued today's D1 Street Legal event – my socks and shoes are ruined with mud and rain… my t-shirt and shorts are soaking wet, as is my designer leather wallet, and my small Canon point-and-shoot digital camera. One of my Canon digital SLR bodies was completely soaked in rain today and no longer works, despite my plastic rain cover. I can't wait for today to be over, I want to take a shower and go to sleep.
The rest of the Team Orange crew are trying to pack up their pit area as quickly as they can, to prevent the extra transmissions, LSDs, tools, and promotional goods from getting soaked in tonight's oncoming heavy downpour. Those who have been to Ebisu will know that Ebisu's South Course (the D1 course) is on the bottom of the hill, so the water running down from the top of the mountain is currently flowing down through the actual D1 course, and all the pit garages that are set up there! Rain is coming down like crazy!
However, in the midst of all this nonsense, I do have some good news to report! Our fellow Speedhunter Naoto Suenaga just beat all the other drivers competing in the D1 Street Legal event at Ebisu Circuit to win 1st Place!!! Right now Naoto is on a winning streak – he is ranked number 1, and continues his momentum with yet another win, at his home court – Ebisu Circuit!
I just got a call on my cellphone saying it's time for us to leave, so I'll keep this short and sweet. Enjoy the pics!
Congratulations Naoto! Big respect for showing everyone what you can do with your S13 street car with full interior!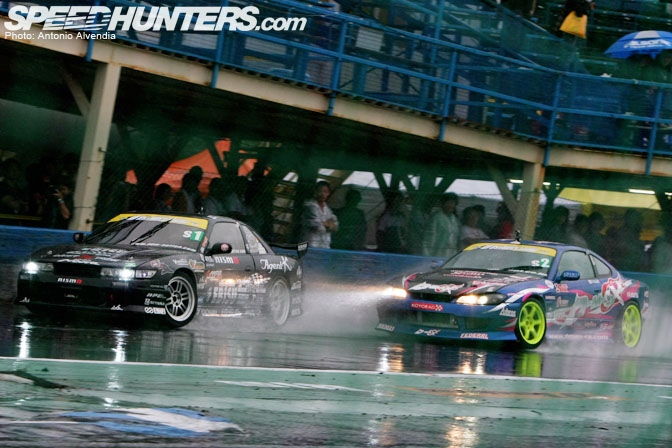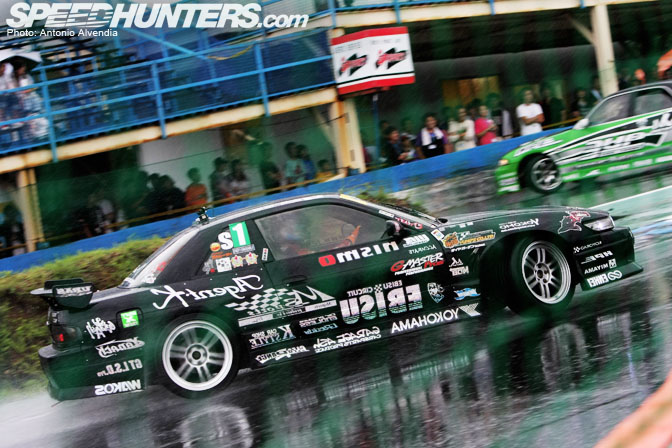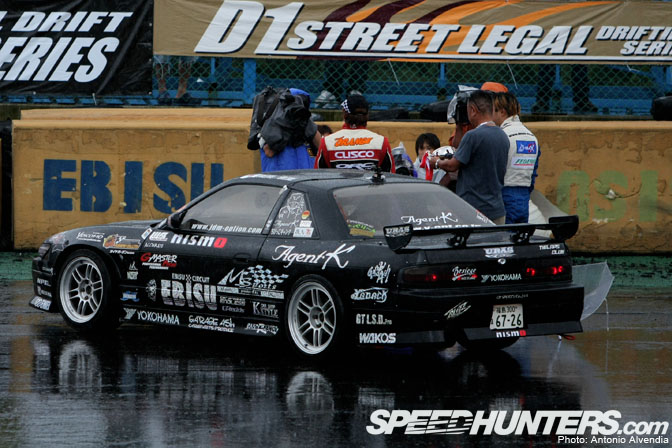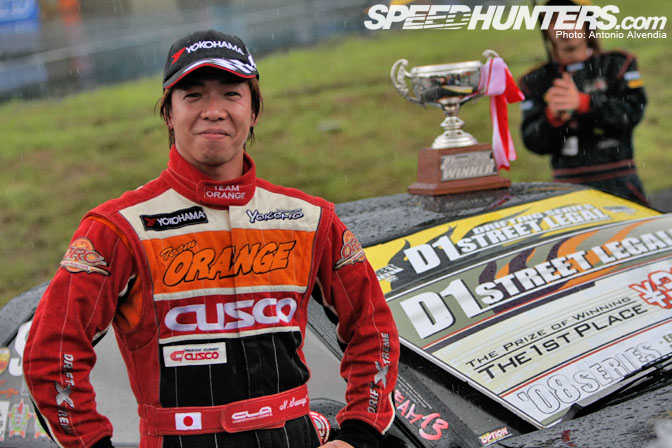 -Antonio Alvendia