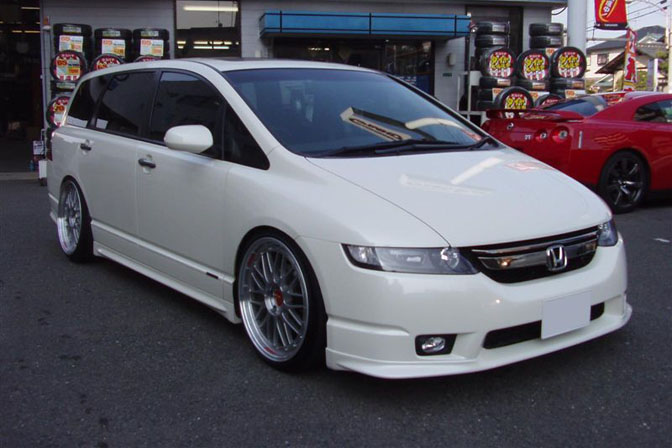 According to a recent post on Autoblog, Honda has been seriously considering the prospect of bringing more of its smaller, Japanese market cars to the United States. As a car enthusiast, it is hard to not be excited about the potential of seeing more cool "JDM" cars available outside of Japan. I'm sure that Honda has been looking at the success of the Fit in the US and is thinking "hey maybe we should try that with other models too". While none of the Honda cars that might make it across the pacific are hardcore performance machines, they still have plenty of potential as platforms for modification. I see these cool JDM-only cars driving around here all the time, and I always think to myself, "Man, that would be cool if they sold that thing back home."
For example, take a look at the JDM Honda Odyssey above. Even without the BBS LM's it still looks really cool. Several years ago the USDM Odyssey took a different path than the JDM one. The US got its own Odyssey which has gotten bigger and bigger over the years while the the JDM version evolved into the sleek machine in the photo above. With its great looks, lots of room, and more fuel efficient engine, I can see how something like this might win over former SUV drivers.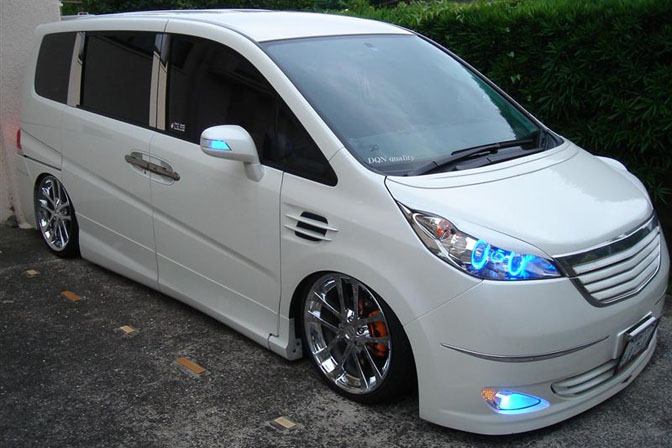 Another Honda that could possibly be imported to the states is the Step Wagon. As you can see in the photo above, there are plenty of "dress up" tuners who have Step Wagons and there is already a huge aftermarket for them. Will stuff like this eventually replace Expeditions with 24" wheels?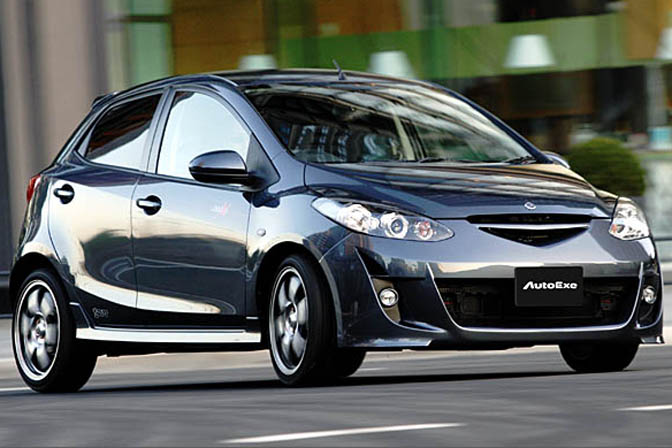 With Honda considering exporting more JDM cars to the states, you have to wonder what the other Japanese automakers are thinking. I know that if I was Mazda I would be doing everything I can to get the new Mazda Demio (AKA Mazda 2) into the US market. The Demio has already received tons of praise in Japan and elsewhere and I have no doubt that this car would go over very well in the US. It's like an even more enthusiast-focused version of the Honda Fit and like all nearly all Mazdas , it's known for its great handling capabilities.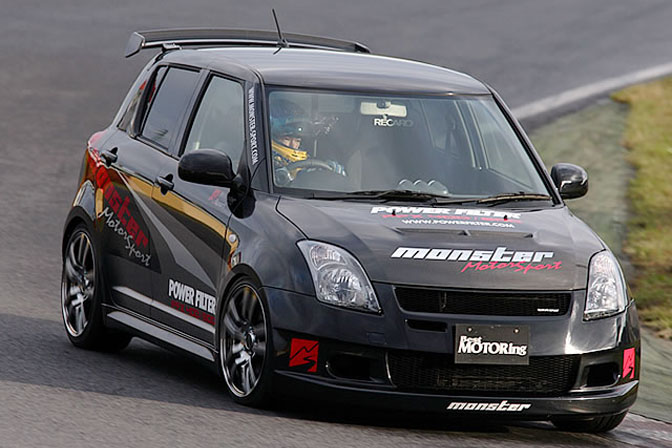 You can't for get about the Suzuki's Swift Sport either. The new version has been on the market for a few years now and it is most commonly tuned compact cars in Japan. Even the "big time" tuners like MCR have been working on these cars recently. The Swift in the photo above was tuned by Monster Motorsport.
We will have to see what happens with this. Maybe there IS a good side to skyrocketing gas prices for car enthusiasts.
Autoblog: Honda Considering JDM models for US
Photos from Minkara, Best Motoring, AutoExe
-Mike Garrett