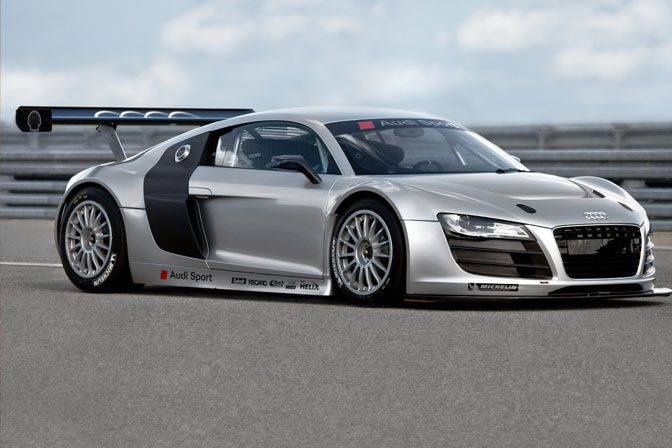 The new Audi R8 GT3 'Customer' Racecar has been announced by Audi Motorsport. The new race car will conform to the FiA GT3 regulations, allowing it to run in many National and some International Series.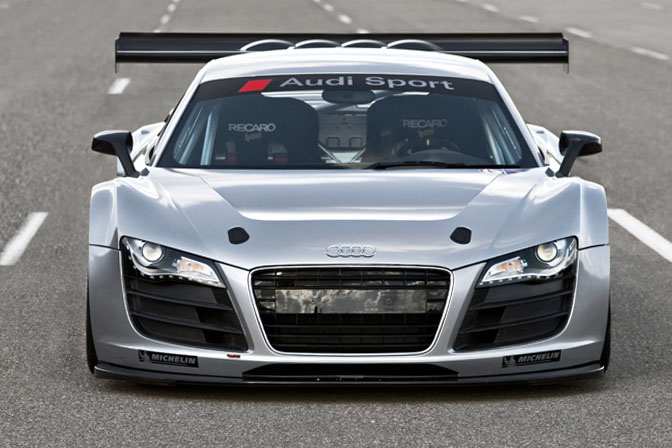 The car was developed by Audi Sport  and is aimed at customer use. Unlike the roadcar, the 500hp race car is rear wheel drive.  Four wheel drive is prohibited in the GT3 class.
The racecar is quite stunning. The front end has a new hood with air intake and subtly flared fenders. A splitter reduces front end lift and balances the car aerodynamically with the large rear wing.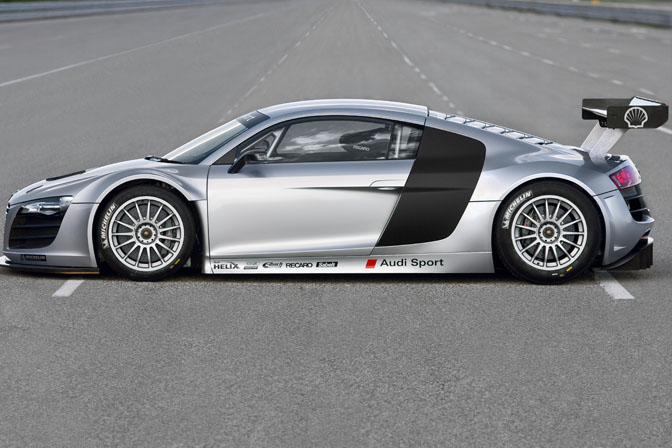 The flared front fender ends abruptly near the door, allowing air to escape from behind the wheelarch. A new side skirt has also been added to help aero.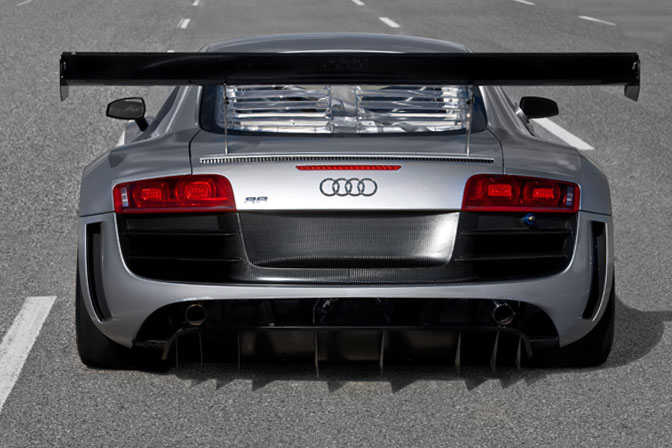 At the rear, additional air outlets allow air out of the rear wheelarch, while the typical race car diffuser and rear wing are also standard. The original stock lip spoiler, that raises at speed on the road car, is in a fixed position. On this car the licence plate area is left in carbon fibre, which looks great
The car has already been tested by Audi driver, Frank Biela and is expected to reach lucky race teams later this year, with its competition debut in 2009.
- Andy Blackmore
Images: Audi Motorsport.