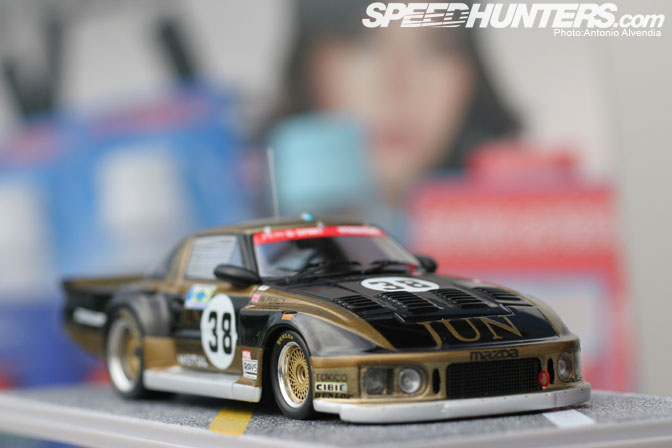 Some of our long term readers will know that I'm a big fan
of late '70s/early '80s Group 5 and IMSA GTX cars. These are some of the most
extreme production based cars that ever raced and for me their crazy bodywork and
massive power really sparks the imagination. They are one of the main reasons I'm such
a car nut these days.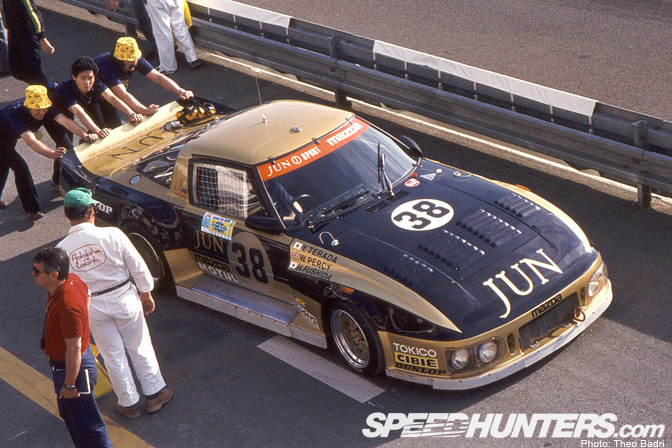 A few months ago, we ran a feature on Group 5 cars at Le Mans and some Speedhunters
readers pointed out that the famous Japanese tuning house, Jun ran an RX7 race car at the 1981 race. Seemed like quite the find at the time. I then discovered the above photo in my Theo Badri vintage Le Mans archive, very exciting news no? Further
research showed that the car was built by Mooncraft and was called the type
253. For some reason Jun was only listed as a sponsor of the car, not the builder. I remember thinking to myself this seemed a bit odd but didn't research any this further on this point…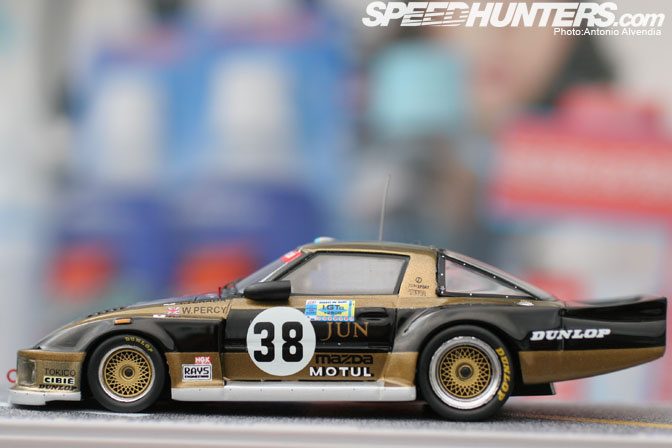 So imagine my delight when Antonio and I
found a beautiful 1/43 scale die cast of the car in a booth at Spa
Francorchamps circuit in Belgium a bit over a week ago. Fantastic!
Antonio mentioned that the
great car builder from Jun himself, Koyama-san would be present at Ebisu for
our Japan trip and would be able to sign the model. Brilliant huh? Meet the
legend behind the machine? Get in to a discussion about Group 5 cars and the process behind making this RX7? Too good to be true perhaps?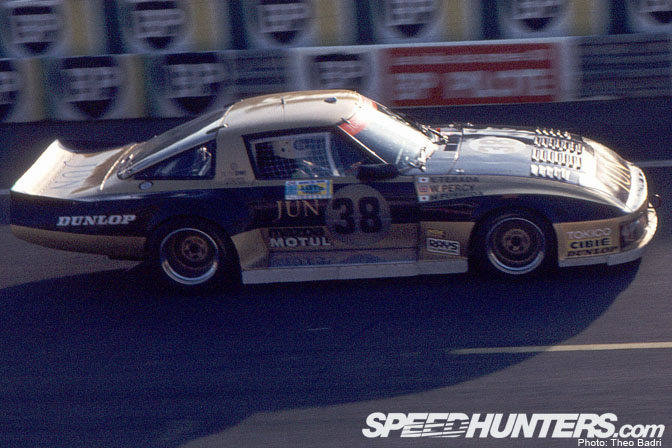 Here is a never seen before photo of
the car from the Theo Badri archive. Pretty damn cool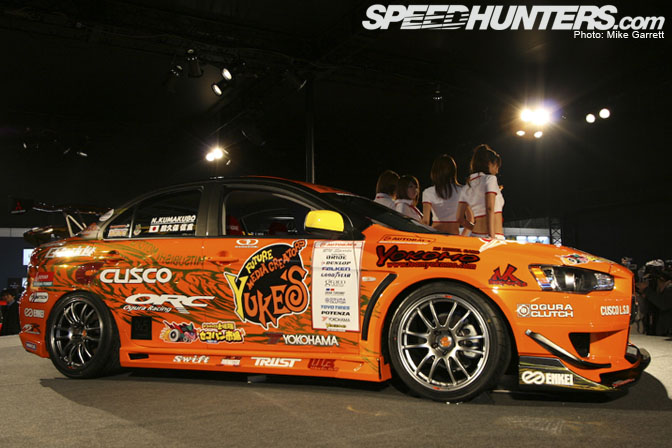 Right now Mr. Koyama-san is working out of Team Orange's K Style shop on a new EvoX based D1GP drift car. This is the machine that was shown in mockup form this past January at the Tokyo Auto Salon.
I'm sure by this time next year it will be one of the world's most famous drift machines but at the moment, the build has a long way to go.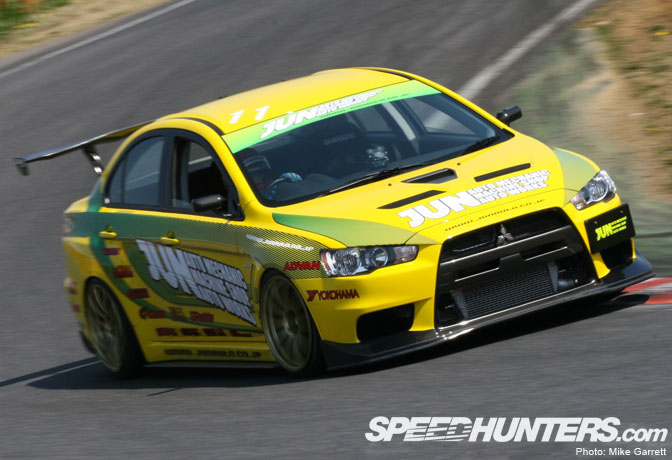 The Jun EvoX Time Attack car has also been causing some waves recently and has been recently been featured in magazines across the globe.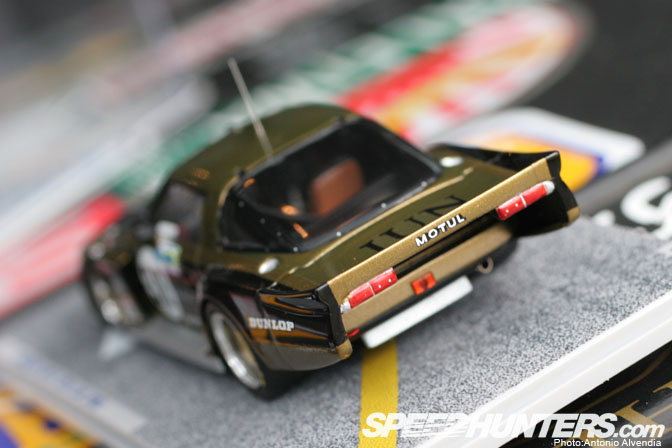 Back to the story…. on our second
day at Ebisu we stopped by K Style and there he was: the living legend, Mr.
Koyama-san himself. He comes across as a very focused, serious man, who is constantly surrounded by clouds of cigarette smoke…. Antonio is already on somewhat friendly terms with him, but
for me I was feeling a little intimidated by the great man. Anyway, I've
learned not to pay much attention to slight nervous feelings like this and set
about finding a marker pen for him to autograph the model. This accomplished, I quietly
strolled over to show Koyama-san the "Jun" RX7. He looked at it, grunted, inspected
the model with mild interest and handed it back.
I asked if this was his car and he
shook his head… "no".
What?! My ears started to burn red at this point….
When pressed for more information he explained blankly, that Jun was a brand of
jeans in Japan and was the sponsor of the car. It had nothing to do with the
modern Jun tuning shop.
Now at this stage I wanted the ground to open and swallow me up from embracement.
Nice way to meet a legend haha…
But at least I kept the marker pen
hidden from view… That would have been very bad….
Looking back at this post I
see that a responsible Speedhunters reader already pointed out that the Jun
on the RX7 is not the same Jun tuning shop we all know and love. Unfortunately
I didn't notice this feedback until just now!
Anyway win some lose some!
:Rod