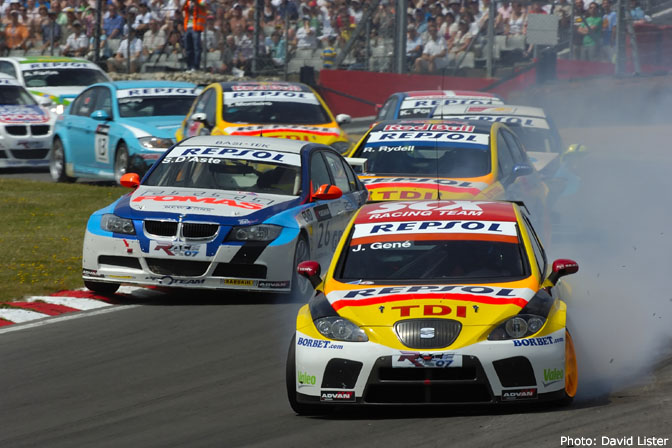 The World Touring Car Championship made its annual visit to the UK last weekend. We touched on the World series earlier this year Valencia and Pau race gallery from David Lister. David supplies the images again as we take a look at the Brands Hatch rounds.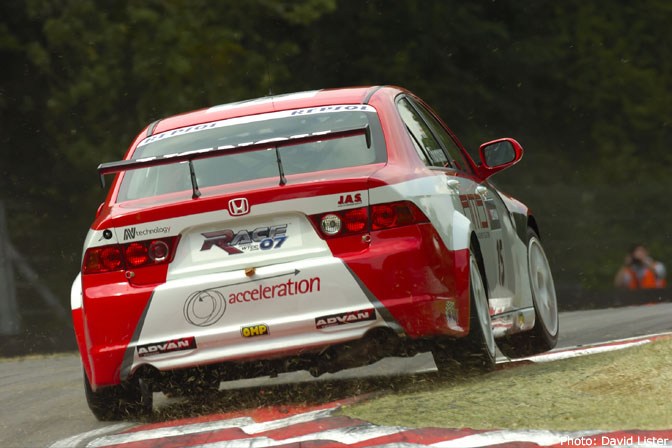 James Thompson's JAS built Honda Accord (Acura TSX for North Americans!) in action. Early days for the team and car, but James is a top driver and the team are just about to expand to a 2nd car.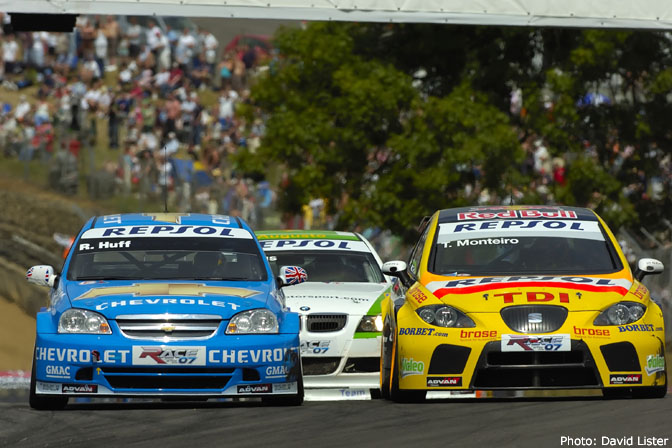 The Chevrolet Lacetti (Optra in some markets) is built by RML, one of the worlds top touing  and GT race car specialists.
Britain's Rob Huff is a great driver, and one of the nicest guys you'll meet in the paddock. His 100th race as a professional, started well and he was on his way to a win at home….until a puncture on the last lap. Cruel luck. His first ever puncture apparently.
Huffy is one of a small number of drivers who will drive anything for fun! He has raced classic MG's on spare weekends and will be racing in the TC2000 series in  Argentina, later this year.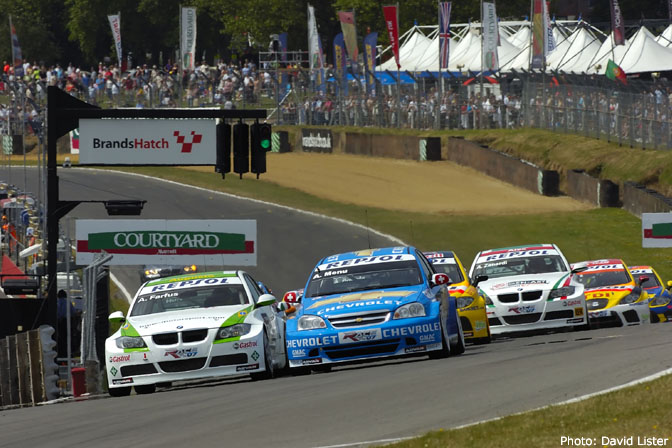 One of Chevrolet's other drivers, Alain Menu, leading the rest of the pack towards Paddock Bend. Menu would take Race Two win. Some consolation for Chevrolet after race one.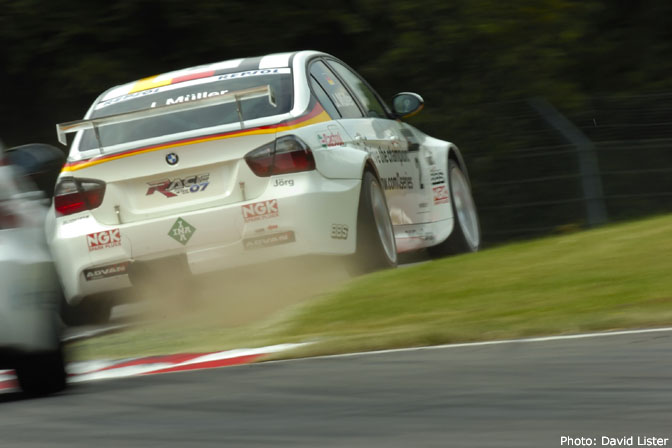 Race one winner, Jörg Müller  cutting across the grass 'around the back'.
Nice little touch from BMW. Each of the works drivers have their national flag colours on the car. The coloured strips which run along the bonnet (hood!), wing (fender!) and boot (trunk!) have been picked up by many privateer teams around the world, creating a nice cohesive BMW identity.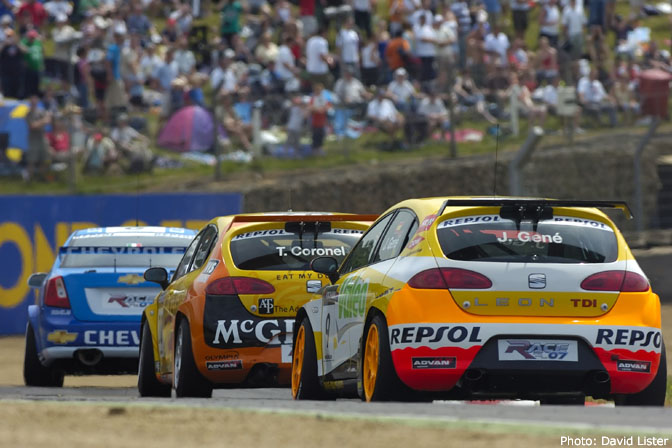 Chevrolet's third driver, Nicola Larini leads the two SEAT Leon's of Tom Coronel and Jordi Gené.  Gene runs in the works car with a Turbo Diesel. Coronel in an older privateer Petrol version.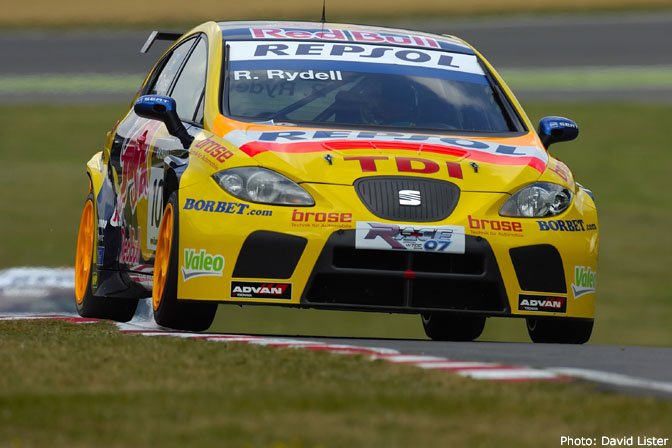 The Red Bull and Valeo liveries of the works SEAT's are not as sucessful as the BMW's. They maybe more colourful, but they end up looking a very busy mess, not helped by the clashing Orange wheels.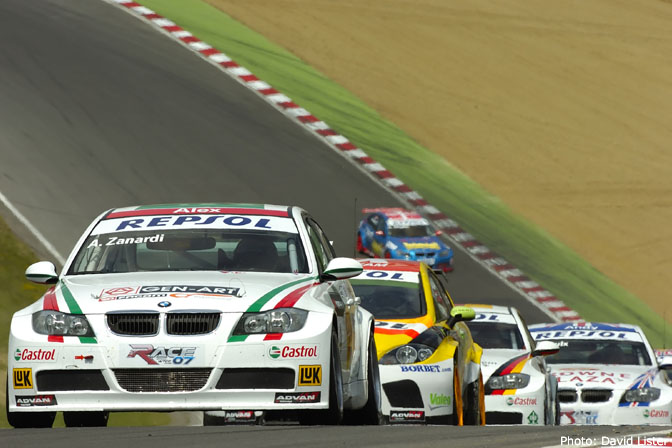 Fan favourite Alex Zanardi in action.
Zanardi won earlier this year at Brno, in the Czech Republic. A very popular and much deserved win for the ex Champ Car racer.
We'll be catching up on some more WTCC action soon. In the meantime, you can see more of David's photos over at SportscarPros
-Andy Blackmore
SportscarPros Brands Hatch Gallery