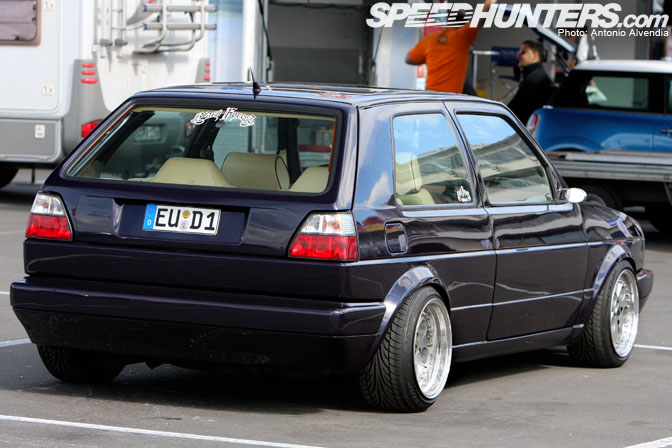 This past weekend, we went to the Recaro Days event, which was held at Nurburgring's paddock area. Rather than bore you with a ton of text, I thought I'd just put up a gallery of photos; after all, everyone knows that wheels are better to look at than talk about. Hmm… well, I love talking about wheels too!
I'll be honest. Not all the cars at Recaro Days were deserving of features on Speedhunters – many of them were show & shine style cars (the German equivalent to the cars in the USA that we call ricey). However, even though I only walked through the show very quickly (I had to hurry because I was heading to the IDC drift event on the Nurburgring Grand Prix track), I did manage to find some gems hidden in the crowd! I saw some pretty nice cars with good stance! It just goes to show, offset is everything, even in the Euro car scene!
Check out the stance on this VW Golf (above). I love the tire stretch, and the aggressive fitment of the wheels!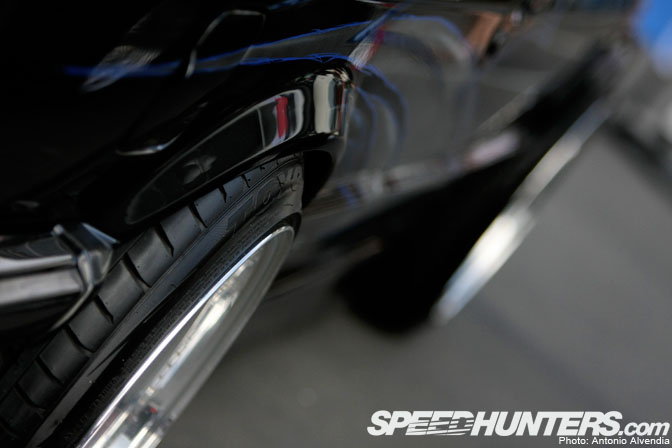 Here we can see Toyo tires stretched out; the tire tread remains within the fenders, while the wheel lip pokes outward slightly. Just perfect.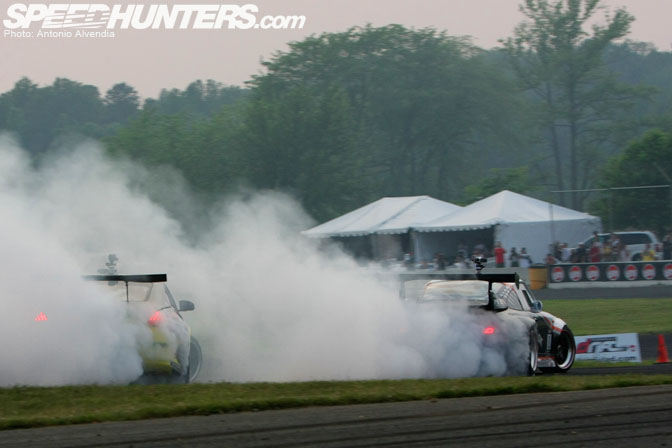 The Golf's wheels are super dope. I love the whole stance and overall clean look of this car!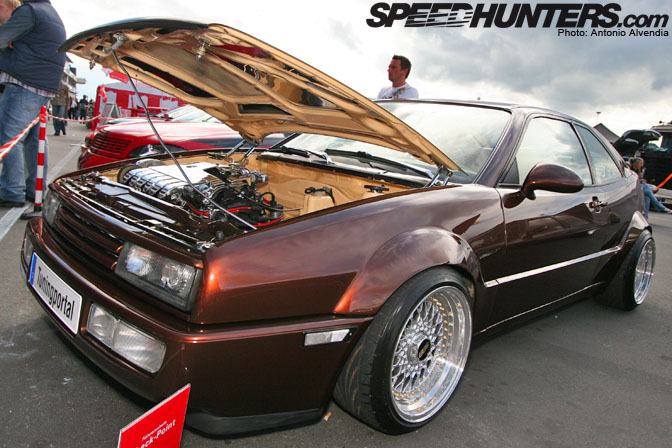 I've never seen a Corrado with wheels this aggressive! The owner of this car obviously had fender work done – but just look at the wheels and tires! What do you guys think – do the wheels stick out too much? I think they are very cool and aggressive, but look at the rear… some people would say that the rear sticks out too much. I'm on the fence about this one. What do you guys think? I haven't made up my mind yet.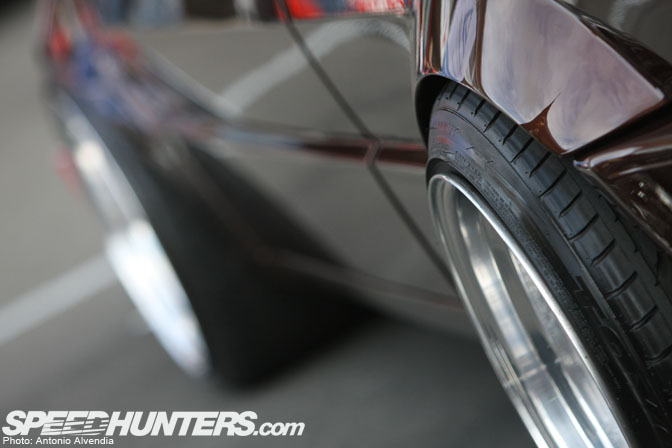 A closer detail shot on the rear wheels of the Corrado.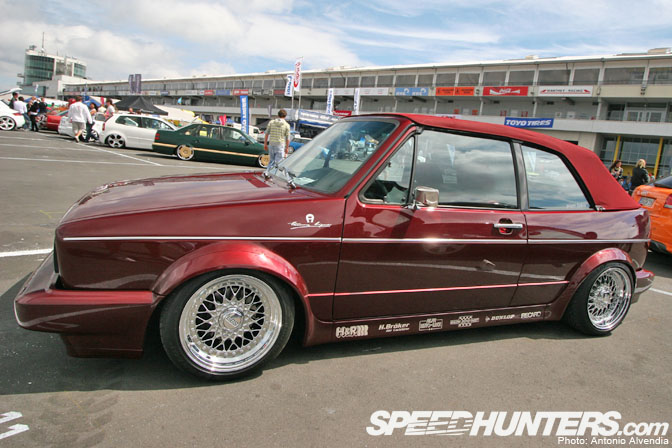 I'm not the biggest fan of Cabriolets, but this one deserves a look because of the rear wheels. The fronts could benefit from a spacer though – that is, unless he can find some wider fronts!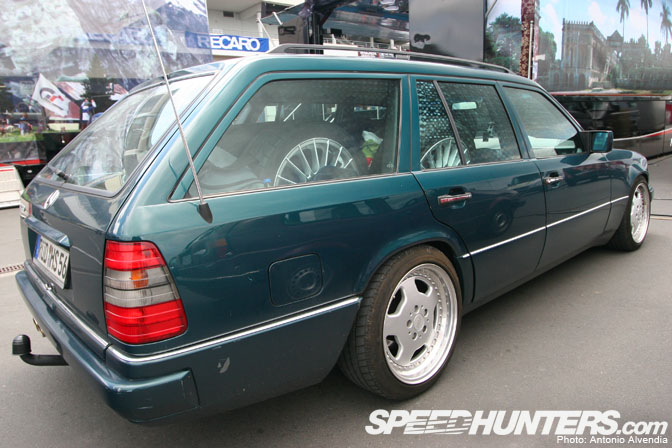 This Benz wagon looked pretty cool with wheels stacked up inside of it! It wasn't even in the car show; it was just a service vehicle, but I noticed it anyway.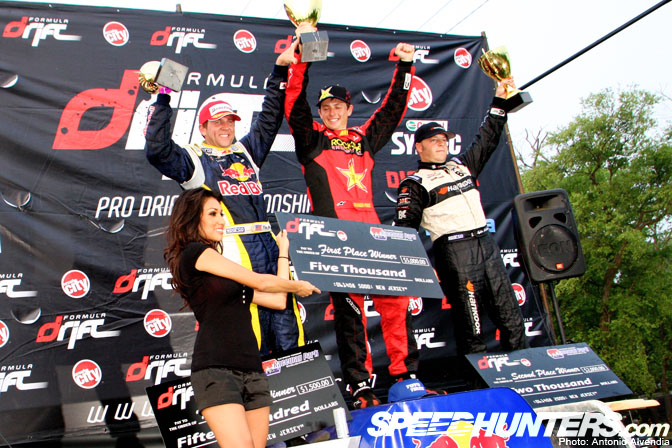 I dislike Centerline wheels with a passion. However, I personally think these particular wheels look AWESOME on this VW Cabriolet. The size and stance are perfect, and they look a lot classier and higher end than Centerline wheels. Can anyone please educate me on what kind of wheels these are? They look like SSR Mk I wheels, but I know they're not.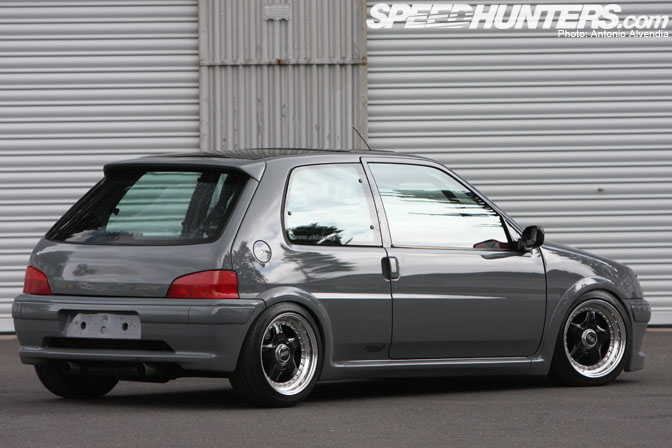 This is a pretty clean looking Peugeot. Good stance!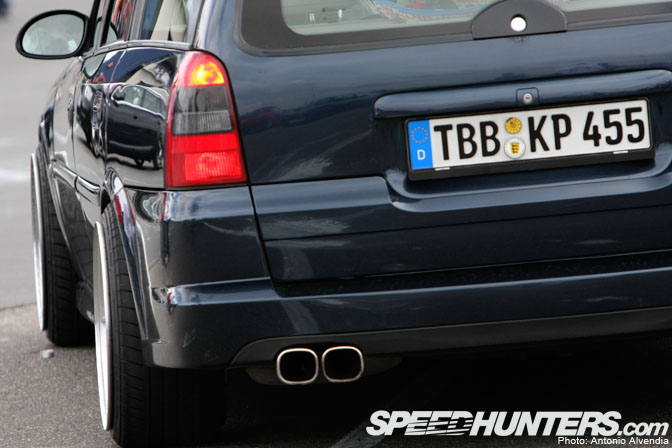 Perfect wheels, but it could be a bit lower.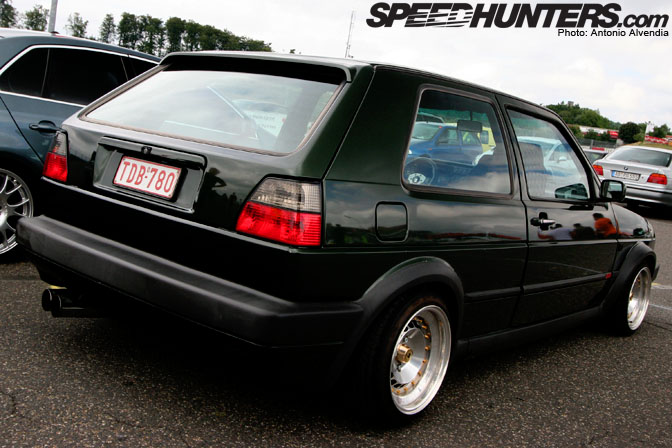 Schmidt wheels look awesome! I could do without the unnecessary fron fender flare though! The wheels aren't wide enough to merit that ridiculously big flare!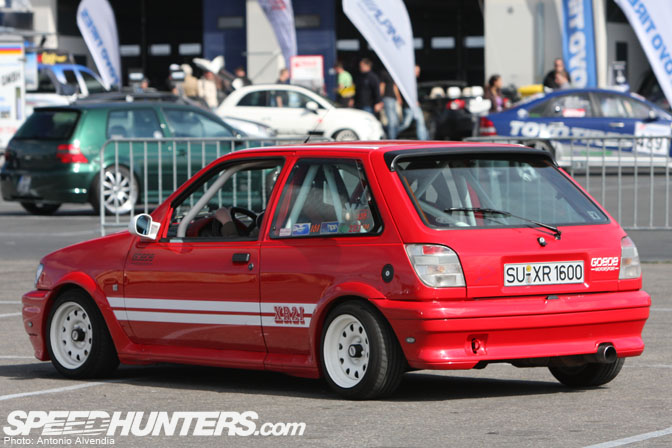 This Ford Fiesta looks pretty cool with those wheels and the matching graphics and rollcage. I definitely like European Fords better than the cars they come out with in the USA, except of course, the Mustang and the Ford GT.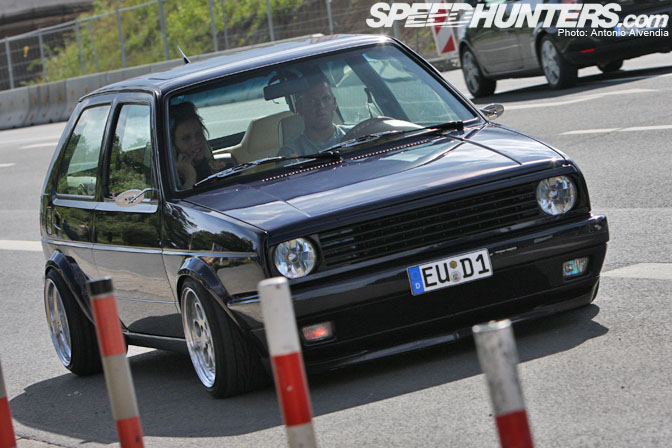 The owner of this Golf proves that clean cars + good stance always gets the girl!
-Antonio Alvendia